Hurricane Ian Makes Landfall on the Gulf Coast of Florida
by Eileen Cooney '23 on October 6, 2022
News Staff
---
National and Global News
---
After causing record-breaking devastation in Western Cuba, Hurricane Ian made landfall on Wednesday, Sept. 28, near Fort Myers, FL, just shy of entering into the Category 5 threshold, with sustained winds of 155 miles per hour. For days, forecasters had told Florida residents to expect extremely dangerous meteorological conditions, predicting that rains and winds would pound the state's southwestern coast for hours, even stretching far inland. More than 2.5 million Florida residents were under evacuation orders from Governor Ron DeSantis ahead of the storm's landfall. On Wednesday, before landfall, DeSantis referred to Ian as "the big one…it will be one of the storms people will always remember." 
Florida's largest electricity provider, Florida Power and Light Co., warned of irreparable damage from the hurricane, saying that swaths of its grid may require a complete rebuild after Ian's pummeling. The company's chief executive, Eric Silagy, has said that while rebuilding efforts are underway, there is no estimate for how long they will take. Silagy has indicated it could take many days or even weeks to rebuild the facilities damaged by the storm. 
Ian brought a storm surge of 12 to 18 feet and destructive waves along the southwest coast. Additionally, a causeway leading to Sanibel Island collapsed, portions of Pine Island's bridge were destroyed, and city officials in Naples, Florida said more than half of its roads were still impassable. More than 1.2 million residents were estimated to have their power knocked out. 
As the storm moved away from the Florida coast and into the central part of the state, it dropped heavy rain, and parts of Georgia and South Carolina received more than eight inches of precipitation. Hurricane warnings were also in place in South Carolina, where Ian made landfall for a second time on Friday after strengthening from a tropical storm back into a category one storm. Ahead of Ian's landfall there, President Biden declared a state of emergency in the Carolinas, and many officials warned of the risks not just to the coast but also further inland, where mudslides and serious flooding could take place.
While storms the size of Ian are rare, meteorologists say that they have become increasingly more common in recent years due to the effects of climate change. Scientists at the National Oceanographic and Atmospheric Administration have noted that the process of hurricane intensification has become more rapid. This phenomenon is largely linked to carbon emissions from human activity, as warmer sea temperatures are extremely conducive for larger storms. The hurricane underwent two days' worth of rapid intensification in less than 36 hours.
Featured Friar: Gracie Cleaver '23
by Eileen Cooney '23 on September 29, 2022
News Staff
---
Features
---
This week's Featured Friar is Gracie Cleaver. Originally from Verona, NJ, Cleaver is a senior biology major with a Spanish minor on the Neuroscience Certificate track. In her three years attending PC, Cleaver has proven herself to be a committed and passionate member of the PC community.
When making her college decision, Cleaver avoided PC at first, as both of her parents are alumni. "I grew up to the sound of PC basketball on the TV," Cleaver says. "I thought I wanted to forge my own path." But after attending Admitted Students Day in the spring of her senior year of high school, Cleaver says she fell in love with the community and the passion everyone expressed for the school. She says, "I knew I wanted to go to a school that felt like home, and Providence felt like home."
Upon enrolling as a freshman, Cleaver knew she wanted to major in science, but she also wanted to take advantage of the freedom the college's curriculum provides to explore other options. After her first semester, she committed to a biology major. She also added a Spanish minor: "I decided to minor in Spanish in the hopes that I can become fluent and studying abroad in Barcelona during the fall of my junior year helped me get closer to achieving this goal."
Reflecting on her academic experience, Cleaver looks fondly on all the classes she has taken, but particularly, she loved her Human Neuropsychology class with Dr. Guilmette. The analytical and clinical aspects of the course lent themselves to a style of in-depth learning about the inner workings of the human brain, which were very appealing to Cleaver.
In addition to her studies, Cleaver has applied her science background by working for a research lab at the Brown-Miriam Hospital in downtown Providence. This past summer and continuing into the fall as an on-call intern, she studies how the mood and behavior of mothers throughout pregnancy impacts the health of their baby. One day a week and one weekend a month, Cleaver must carry around a pager and be ready to go to the hospital if one of the participants in the study gives birth.
Cleaver says she loves the internship because it combines her interests in biology and psychology. Additionally, her boss is a Providence College alumnus, which Gracie says has made the experience even more rewarding.
While working as an on-call intern, Cleaver is also a fully involved student on campus. She is a member of the women's club lacrosse team, which traveled to the National Championship tournament in Texas last year, a member of Friars Club, and the coordinator of the pre-orientation program Urban Action. "Being a part of all three of these clubs completely altered my college experience for the better," Cleaver says. "Being an Urban Action coordinator this year has allowed me to give back and make an impact on the PC community."
Additionally, after making Friars Club sophomore year, she says she couldn't imagine her college experience without it. She enjoys giving tours, sharing her love for PC with potential students, and she also expressed her immense appreciation for the extended family Friars Club has given her here on campus.
After graduation in May, Cleaver hopes to take a gap year, during which she will ideally work for a BioTech company or in a clinical hospital role before eventually attending medical school or physician assistant school.
Cleaver's biggest piece of advice to other students would be to get involved right away. "With that, you can't do everything," she says, "but you can do anything. So, pick what you truly want to invest your time into and dedicate yourself to it. College is the time to find what interests you, so go for it wholeheartedly."
BOP Holds Its First Event of the Semester
by Eileen Cooney '23 on September 9, 2022
News Staff
---
Campus
---
On Friday Sept. 2, Providence College's Board of Programmers kicked off the Fall 2022 semester with its marquee event: "Fall Semester Kick-Off." The annual event, which aims to welcome all students back to campus after three months of summer break, took place in McPhail's. Though McPhail's wasn't officially supposed to open until next week, it had a soft opening to celebrate the occasion and welcome both the new and returning members of the Friar community.
Featuring free Chick-Fil-A chicken sandwiches and live music, as well as handouts of various BOP merchandise such as water bottles, pens, and blankets, the kick-off was catered specifically towards freshmen, to showcase all the fun events that Student Activities and the Board of Programmers sponsor throughout the semester. Yet, students from all other classes also attended, enjoying the chance to catch up with one another and experience the warm welcome back to campus.
Spearheading the event was returning BOP member and head of the entertainment committee, Mason Manware '23. "I was really excited for this event," Manware said. "The fall semester kick off was such a great event last year in 2021 to welcome everyone back to in-person events after a year of virtual ones in 2020, and I am so happy I got to continue the tradition." Manware also said that the event was a good way to advertise the Involvement Fair to underclassmen, which took place this past Sunday.
Overall, Manware stated that "the event got me excited and looking ahead to keeping the energy up with even more great events upcoming from the Board of Programmers this semester."
Featured Friar: Charlotte Vahey '23
by awakelin on January 10, 2022
---
Features
---
Charlotte Vahey, a junior here at Providence College, has been an actively involved member of the campus community in her three years here on campus. Originally from Wellesley, MA, she is an accounting major with a women's and gender studies minor, and she is in the 4+1 MBA program.
Upon her arrival at PC, Vahey knew she wanted to get involved just like she had in high school. Being a business major, she took interest in the many business clubs that are offered, joining Women in Business, International Business Club, and Delta Sigma Pi. When asked how she decided she wanted to focus her attention in these specific areas, Vahey said it was important to her that she was a part of clubs that spoke to her and her interests.
"I joined Women in Business and went to every event because I genuinely enjoyed the speakers and the girls on the executive board," Vahey says. This inspired her to take on leadership roles within the club. Her freshman year she interviewed to take on the freshmen representative position, advancing her sophomore year to the treasurer position, and moving up the ranks even further this year to take on the vice president role. Her passion for the club stems from her deep alignment with its values. "I love the message that this club sends because we promote female empowerment through our speakers and socials, allowing young female students to see what their futures could look like in the business world."
In addition to Women in Business, Vahey is also vice president of finance for Delta Sigma Pi and the communications director for the International Business Club. Being a part of Delta Sigma Pi holds a deep meaning of pride for Vahey because her grandfather was a Delta Sigma Pi member during his time in college. As vice president of finance, she ensures all of the chapter's finances. While a daunting task, she expressed gratitude for all of the leadership skills the position has granted her. Additionally, her interests in international business stem from a global marketing class she took in high school, and  has blossomed into her continuation to want to learn about world cultures and the greater global economy. With all of the stress that comes with being on the executive board of three clubs and managing a full course load, Vahey says that the instagram stories and marketing projects she works on as the communications director for IBC serve as her "creative outlet."
Vahey's impressive involvement on campus and hard work ethic in all of her challenging classes has surely paid off. This past summer she worked as an accounting intern for Ocular Therapeutix, a biopharmaceutical company creating innovative and transformative technology. "I learned so much not only about the accounting industry, but also about the pharmaceutical fields, including research and development and clinical trials. Having an internship outside of the Big Four or an accounting firm, offered me insight into possible career options that I had never considered before," Vahey said. She plans to continue working there over winter break.
While Vahey has certainly taken advantage of all the opportunities the business school has to offer her at PC, she also has greatly explored the diverse liberal arts offerings through her women's and gender studies minor. When asked how she decided to declare a minor in this field, she expressed her desire to explore her interests outside of business. She says that "as a business major, my classes are quite limiting in terms of learning about how the real world operates socially. I chose women's and gender studies in order to understand how gender affects all aspects of people's lives." She further expressed that "to acknowledge and accept gender differences allows people to understand how prevalent the influence of gender affects our everyday lives." Vahey voiced that she wants to use the skills she acquires in these classes to be a better employee in the business world, which is largely male-dominated and to seek  change, making all work environments more accepting of all people.
Looking ahead, Vahey is excited for what her coming years at the College have to offer her. By glancing at her long list of accolades and activities, it is quite evident she will be busy, but nonetheless overwhelmingly rewarding. Vahey hopes to work for an accounting firm after she graduates in a few years, but no matter where she ends up, she will always be grateful for and take with her the community, opportunities, and experiences that PC has given her.
Featured Friar: Sorieba Fofanah '22
by awakelin on January 10, 2022
---
Features
---
Sorieba Fofanah '22 has been a committed member of the Providence College community for the past three years. Originally from Beverly, MA, Fofanah is double majoring in biology and psychology, seeking a certificate in neuroscience. His deep love for PC stems from the first time he set foot on campus, five years ago.
"I distinctly remember the day, the moment, and the second that I made my decision to attend Providence College," Fofanah says. "It was Family Day, and Father [James] Cuddy, [O.P.,] one of the friars on campus, was giving the homily for the Accepted Students Mass. He said that 'Some of you may be looking for that one thing that makes Providence College stand out, and we hope it does, but you will know if it's right for you if you open up your heart and trust in yourself and God.' When walking out of Slavin, I turned to my mom, and seeing the tears in her eyes, we both said: 'This is it.'" 
Fofanah's passion for the College has grown ever since and  extends into his involvement on campus. He is a member of the Board of Programmers, the executive secretary of PC's a capella club, an orientation leader, a Horizons mentor, as well as a singer in the ensemble at the 10 p.m. Mass in St. Dominic Chapel. When asked specifically about the Board of Programmers and its presence on campus, Fofanah said that "the Board illustrates what a family is, making the notion of the classic 'Friar Family' ring true for me personally. The board has always been there for me [through] the ups and downs, and I cannot imagine my PC experience without BOP."
Deciding on his double major in psychology and biology with the neuroscience certificate program is also personal to Fofanah. "I always knew I wanted to help people, specifically when it came to brain diseases and substance abuse. My grandmother has dementia, and seeing how she and my mother had to adapt to her declining mental ability and awareness was difficult," he says. "Also, growing up in Lynn, MA, I've seen how substance abuse has broken families, with the conversation around addiction as a conscious choice, not a disease." Fofanah is currently applying to graduate schools for programs in public health with a focus on substance abuse disorders. Eventually, he would like to go on to medical school to become a psychiatrist and work with those who struggle with substance abuse or neurodegenerative diseases like Alzheimer's Disease or dementia. 
Fofanah is looking forward to making the most of what he has left of his college experience. He especially appreciates the more normal experience this semester has provided compared to previous semesters. "It is easy to say that we lost. I think the little moments mean so much more to me now: hanging out in Slavin, going to basketball games, even grabbing a meal in Alumni or Ray; it all makes life at PC refreshing at times when school or other activities feel overwhelming. This year being more normal really shows how being together on this campus makes it more alive."
Looking back on his favorite memories here at the College, Fofanah says he is going to miss being an orientation leader the most next year. One of his favorite PC memories was being the orientation coordinator this year. "We recaptured the sense of orientation and welcoming new students at this year's events, and being an OC didn't feel like a position, but instead an opportunity to bring people together. Orientation is such an amazing experience that I'll be sad to not be a part of next year."
In reflecting on what PC has given him and the opportunities he has been able to take part in, Fofanah expressed nothing but gratitude. "Besides the clubs and organizations I've mentioned before, the person I am today was only possible because of the support and opportunities that Providence has provided for me on and off campus and still even virtually. Home is supposed to push you, to take those experiences, both good and bad, and make a positive impact not only in yourself and on those around you; PC offered me the opportunity to grow, and while it hasn't always been perfect, it does leave you an experience you wouldn't change a thing about."
In Wisconsin Courthouse, Jury Says "Not Guilty": Rittenhouse Acquitted of All Charges in Controversial Verdict
by awakelin on January 10, 2022
---
National and Global News
---
On Nov. 19, eighteen-year old Kyle Rittenhouse was acquitted on all charges in his trial over the shootings of three white men, two of whom died, during demonstrations in Kenosha, WI over a year ago.
In Aug. 2020, Rittenhouse, a resident of Antioch, IL, located just across the border of Wisconsin, partook in demonstrations after Jacob Blake, a Black man, was shot and wounded by a white police officer, Rusten Sheskey, in Kenosha. Occurring only a few months after the killing of George Floyd in police custody, the event sparked mass protests in the streets of Kenosha. After Blake's shooting, the city of Kenosha experienced looting, crime, and destruction of homes and businesses. Rittenhouse contended that he shot in self-defense during the demonstrations that occurred a few days after the shooting.
Rittenhouse faced charges of intentional, reckless and attempted homicide, as well as reckless endangerment. On the night of Aug. 25, 2020, he patrolled Kenosha with his military-style semi-automatic rifle, claiming to be protecting the community. He shot and killed Joseph Rosenbaum and Anthony Huber and wounded Gaige Grosskruetz.
Arguing in his defense, attorney Mark Richards stated that "Kyle was a 17-year-old kid out there trying to help this community. He did provide aid and he was asking if anybody needed aid."
In the months before the trial, Rittenhouse amassed a large following of supporters who donated to his legal defense and praised him as a hero protecting local businesses that night. Up until the trial, he was free on a two million dollar bail that was mainly raised by these online supporters.
In Wisconsin, the defense only has to point to some evidence that the shootings were acts of self-defense, whereas the prosecution has to prove that it was not self-defense beyond a reasonable doubt. The defense provided evidence that Rittenhouse was chased, faced threats, and was struck by a skateboard. Additionally, Rittenhouse testified that he feared for his life and only began firing when Joseph Rosenbaum pointed his rifle toward him.
One of the prosecution's key pieces of evidence against the defense's self-defense argument was a video of Rittenhouse saying a few weeks before the riots that he wanted a gun to shoot people in Kenosha whom he thought were shoplifting. The judge ruled that the video was not relevant, and it was thrown out of the case. This, as well as other missteps, severely hurt the prosecution.
The defense was also aided by Mr. Rosenbaum's fiancée, Kariann Swart's, testimony in which she revealed Rosenbaum's troubled mental state and internal battles with mental illness. She helped further paint the defense's picture of Rosenbaum as a dangerous man whom Rittenhouse was protecting himself and the community against.
Wisconsin is an open-carry state, which means that citizens can carry legal firearms in public places even if they do not have a permit. But, this adjudication does not extend to minors, and at the time of the shootings, Rittenhouse was 17-years-old. Despite this, at the end of the trial, a misdemeanor weapons charge was dismissed because of the length of the barrel on Rittenhouse's rifle.
When he was acquitted of all charges, Rittenhouse clutched his jacket and collapsed in sobs. While many celebrated the jury's decision claiming Rittenhouse did what was necessary to protect himself and his community, others have condemned the result. They say it raises safety questions about open-carry laws and whether these embolden people to act violently. 
In the wake of the jury's decision, President Biden called upon everyone "to express their views peacefully, consistent with the rule of law." Additionally, Biden said that "while the verdict in Kenosha will leave many Americans feeling angry and concerned, myself included, we must acknowledge that the jury has spoken."
Inspiring a Future for Innovation: PC Alumnus's Family Donates Money for New Campus Facility
by The Cowl Editor on May 6, 2021
---
Campus
---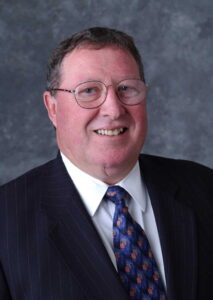 by Eileen Cooney '23
News Staff
Earlier this week, Providence College announced that the family of Donald R. Ryan '69 would give PC a $2 million gift to establish an incubator for entrepreneurship. The Donald Ryan Incubator for Entrepreneurship in the Arts and Sciences will be a place where students from all academic disciplines can create and experiment with their own unique products or new service and organization ideas.  
The incubator is expected to become a noteworthy gathering place on campus for students, as it will be equipped with the newest technology, areas for individual study or work, and a collaborative working space. Smaller grants for the development of curricula will be available to professors, and it is expected that School of Business faculty will mentor and support those using the incubator's services.  
Additionally, the incubator's space and services are expected to be geared toward the unique business and innovation minor, which "combines the best of a liberal arts education with contemporary courses in business." The interdisciplinary nature of the minor allows non-business majors to obtain a valuable set of skills, as students within the minor take various foundational courses within different disciplines such as accounting, computer science, and art.  
Dr. Sean Reid, provost and senior vice president for academic affairs, has expressed his utmost excitement about the academic programs and opportunities that the incubator will provide for students. He said he remembers "reading something that Professor Eric Sung [associate professor of photography and director of the business and innovation program] wrote essentially saying that to address larger societal issues, we need 'thinkers' who can make connections through various areas of expertise." 
Reid expresses his affirmation of this statement by Professor Sung and said he believes "the Donald Ryan Incubator for Entrepreneurship in the Arts and Sciences will help provide countless opportunities for students to become better multidisciplinary thinkers. It will be invaluable to have a space where students can work together and with faculty mentors to try, fail, learn from their mistakes, and ultimately succeed." 
Donald Ryan '69, a political science major during his time at the College, was described by his family as "an entrepreneur at heart—an out-of-the box thinker, always two steps ahead of technology." He was chairman and CEO of CareCore National, LLC in Bluffton, SC. He co-founded the company in 1994, which provided benefit management services to health care providers in various fields from radiology, to cardiology, to medical and radiation oncology. 
Ryan's innovative, trailblazing spirit is exemplified in his decision to move the company from Wappingers Falls, NY to Bluffton in 2007. It is estimated that this shift generated 300 new jobs for those in the Bluffton area. In 2010, as CareCore National expanded and created even more new jobs, the town named it the Bluffton-Hardeeville Small Business of the Year.
The Ryan family has always been deeply involved and committed to the PC community. In 2011, after Donald Ryan's death at only 64 years old, his wife Helen and their two children Keri and Kevin established a $500,000 scholarship at PC in his memory. They befriended the first recipient of the scholarship and have been extremely involved in his life and the PC community ever since. 
Reid said, "We couldn't be more grateful for this gift from the Ryan family. They have been consistent champions of Providence College and have a deep understanding of the academic experience we strive to offer. Specifically, Don Ryan knew firsthand what entrepreneurship and innovation looked like—his career trajectory as a leader in the healthcare industry proves that. To have an on-campus space for innovation named for this great PC alumnus is our honor. We can't wait to get working on it."  
Featured Friar: Joey Silva '23
by The Cowl Editor on April 15, 2021
---
Features
---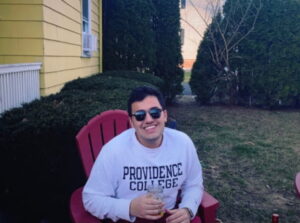 by Eileen Cooney '23
News Staff
There is no denying that finding one's place in college can be incredibly daunting. Deciding what you want to study and what clubs, activities, sports teams, and organizations you want to be involved with can be overwhelming. Yet, Joey Silva '23 has navigated these difficult paths and has found himself taking full advantage of all that Providence College has to offer.  
Getting involved and developing a strong sense of pride in one's school is not new to Silva, a biology major from Pelham, NY. He attended Pelham High School, where he was class president during his senior year. "I loved being class president," he said. "It provided me with a lot of cool opportunities to interact with classmates, teachers, and administrators. It was a great experience that allowed me to be super involved in my community and make a difference." 
Silva decided to go to PC after visiting his older sister, who is a junior, and recognizing the strong sense of community that exists here. He said that this strong sense of community is his favorite part about PC, which he didn't feel at any other college. "I loved how welcoming everyone is with each other and it made it so much easier to adjust to college life." Once he got to campus, Silva knew that he wanted to continue the strong involvement he had in high school. 
As an incoming freshman, Silva did the Urban Action pre-orientation program. "I would definitely recommend the program to any incoming freshman," he says. "It's a great way to make friends, get adjusted to campus early, and make some lifelong memories." Once at school, Silva joined Providence College's Gaelic Society and became a member of the College's Board of Programmers. "My favorite thing about being on BOP is the community," he said. "Everyone is so welcoming, and it is amazing to be a part of a club with so many unique individuals who have so much love and pride in their school. Everyone on the board is truly passionate about planning events that make the school a better place for all." 
Academically, Silva came into his freshman year undeclared. He explored the various academic programs PC offers by taking different classes to see what he would be most interested in. After some consideration, Silva decided at the end of his freshman year that he wanted to take the leap and declare a biology major. "Going in undeclared helped me to figure out what I wanted to do before committing to something," Silva says. "I am grateful that Providence allows you that flexibility and that they allow you to until the end of your sophomore year to declare your major." 
Silva says that the hardest part about adjusting to life on campus was going from classes being from 8 a.m. to 3 p.m. in high school to having classes scattered throughout the entire day with a lot of free time to fill. He said that the breaks were hard to adjust to, and he had to figure out a way to remain organized and on top of his work. If he could give any advice to a freshman still adjusting to college life, he would tell them to remain patient because the adjustment comes naturally. 
While the fall and spring semesters have obviously been clouded by the COVID-19 pandemic, Silva says that he is incredibly grateful that the College made the commitment to giving the PC community the opportunity to return in-person this year. "It's really a testament to the school's dedication and the strong spirit of the Friar community," Silva said. He added that going to college during this time has taught him that nothing is promised and that it is incredibly important to take everything one day at a time.
As is the case for many Providence College students, Silva said he is going to miss his friends and campus life the most when the semester is over. "Being home and away from everyone that you normally see every day sometimes makes it feel like you have been a lifetime away from them," he says.
Biden Takes Limited Action Against Saudi Prince: Decision Stirs Controversy Within Biden's Own Party
by The Cowl Editor on March 4, 2021
---
National and Global News
---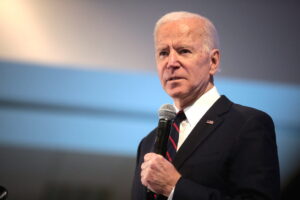 by Eileen Cooney '23
News Staff
On Friday, Feb. 26, the Biden administration released a report implicating Saudi Prince Mohammed bin Salman in the 2018 assassination of journalist Jamal Khashoggi. Khashoggi was a 59-year-old U.S. resident and an outspoken critic of the Saudi royal family who was killed and later dismembered inside the Saudi consulate.  
Democrats and former Central Intelligence Agency director John Brennan have overtly criticized President Joseph Biden for not directly punishing or speaking out against the Saudi Arabian crown prince. Biden did sanction a top aide to the prince, but he did not explicitly punish MBS, even though it is widely acknowledged that the prince ordered the killing of Khashoggi.  
Since the Saudis are primary buyers of American-produced guns, arms, and other military weapons, the kingdom largely escaped retaliatory sanctions during Donald Trump's presidency, and this pattern seems to be continuing under the Biden administration.
Many Democrats and members of the human rights community are outraged at the Biden administration's response, especially after Biden himself called Saudi Arabia a "pariah state with no redeeming social value" during his 2020 campaign. Many of these people are pressing Biden to at least impose some travel sanctions against the crown prince.  
In response, Secretary of State Antony J. Blinken, announced plans to add a "Khashoggi ban," which would restrict visas to all who are deemed to be participating in state-sponsored actions to hurt journalists and other dissidents around the globe. This is part of the State Department's efforts to create a novel category of human rights abuse known as "extraterritorial repression," which has become a growing issue in countries such as Russia, China, and Turkey.  
Jen Psaki, the White House press secretary, defended the Biden administration's actions saying, "Historically and even in recent history, Democratic and Republican administrations, there have not been sanctions put in place for the leaders of foreign governments where we have diplomatic relations and even where we don't have diplomatic relations." She says that Biden and his foreign relations team think there are more effective ways to make sure that an atrocity like this does not happen again, and that they want to leave room to work with the Saudis and to come to an agreement that serves the interests of both sides.  
This controversy comes in the wake of Biden announcing the end of U.S. support for offensive operations in Yemen earlier this month. Last month, Biden also froze sales of precision-guided munitions to Saudi Arabia, announcing that he wanted to assess the potential human rights abuses that were occurring.  
On 60 Minutes back in October 2018, former President Trump said that there are other ways to impose penalties on the Saudis and that he would not want to see the U.S. take actions that "hurt jobs…or lose an order like that."  
It remains to be seen what implications this will have on Biden's future dealings with Saudi Arabia. For now, the administration has announced that Biden will conduct relations solely through King Salman, the crown prince's father.  
Lone Star State Besieged by Bad Weather: Biden Declares Major Disaster in Texas
by The Cowl Editor on February 25, 2021
---
National and Global News
---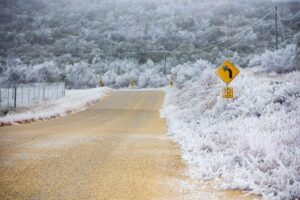 by Eileen Cooney '23
News Staff
On Feb. 20, President Joseph Biden declared a major disaster for the majority of the state of Texas in the wake of a severe winter storm that left most of the state without electricity and killed 28 people. In recent days, more than 14 million Texans have been under boil water advisories, which remain in effect for more than 189 counties. The Texas Army National Guard has been deployed across the state in order to conduct welfare checks, assist local authorities, and find those who are in need of warming stations. Additionally, since many Texans are without water, the National Guard has delivered more than 28,000 water bottles. 
President Biden's declaration of a major disaster unlocks grants for temporary housing, home repairs, and low-cost loans in order to protect those who have property that is uninsured. In addition, these funds will help small businesses recover from the effects of the storm and provide federal aid to local government offices and nonprofit organizations so that they can provide protective measures and enact danger mitigation efforts. 
Additionally, congresswoman Alexandria Ocasio-Cortez has helped raise more than $4 million in relief efforts in conjunction with Texas's 29th congressional representative, Sylvia Garcia, and Rep. Sheila Jackson Lee, who represents Houston, TX. In a press conference, Ocasio-Cortez said, "This shows that New York stands with you, but the whole country also stands with you." 
This is in sharp contrast to other politicians who have taken heat for their response to the storm in recent days, in particular, Senator Ted Cruz of Texas. On Wednesday, Feb. 17, Cruz was seen boarding a flight with his family to Cancún, Mexico while millions of his constituents remained without power or running water in record cold temperatures. Cruz claimed that he was traveling to Cancún "to be a good dad" to his daughters and wife, saying, "On the one hand, all of us who are parents have a responsibility to take care of our kids, take care of our families. But I also have a responsibility that I take very seriously in fighting for the state of Texas." 
For at least 12 hours after photos emerged of him at the airport, Cruz's office refused to provide a comment. However, after facing intense public backlash, Cruz flew home, admitting that the trip was "obviously a mistake" and that he had "second thoughts" about it. He spent just one day on his trip. 
This winter crisis in Texas and other states across southern America has profound implications, suggesting that climate change is bringing with it intense, volatile fluctuations in weather patterns. Alice Hill, who oversaw planning for climate change risks under the Obama administration, says, "We are colliding with a future of extremes." Experts have been warning that other states and electrical grid operators should take note of the causes of the current situation in Texas. 
On Saturday, the Public Utility Commission of Texas, Texas's utility regulator, reported that it was investigating the factors that, combined with extreme winter weather effects, disrupted the distribution of electricity to millions of Texans. Additionally, Governor Greg Abbott is convening an emergency meeting to investigate and examine what occurred.