Disparate Representation: Candidate Photographs Play a Role in Local Providence Mayoral Race
by Kaitlyn Hladik '25 on September 9, 2022
News Staff
---
News
---
Appearance and politics. The influence the media has in the democratic process. The institutions that continue to have a presence in our daily lives. These are all present regarding the upcoming democratic primary in Providence, Rhode Island. Nirva LaFortune, a current city councilwoman, is opposing Brett Smiley and Gonzalo Cuervo for the upcoming mayoral election.
Last Tuesday's issue of the Providence Journal (August of 2022) released a front-page story about the pitches the three mayoral candidates made accompanied by photos. Where Smiley and Cuervo's images are their official, smiling onward-facing headshots, LaFortune's is an action photo of her from the side, appearing angry, while passionately speaking.
LaFortune tweeted at the Providence Journal, "Oh, how I love opening up the paper and finding a photo of me in mid-sentence looking 'angry' but actually speaking passionately about a matter. Why couldn't I get a headshot photo, similar to the guys?"
Both Smiley and Cuervo spoke up for their competition, calling the use of the image "disappointing" and "inexcusable." The opposition speaking up for their competitor demonstrates the resilience and passion they have to fight institutionalized racism, specifically in the media.
The discrepancies in the images could be attributed to racism as well as sexism. LaFortune is the only female or person of color candidate in the race of three, making conversations about both issues prominent. LaFortune called the Providence Journal out for racist journalism, stating that the comparison in images is a "prime example of racism in media."
Cuervo made it known in his tweet that the Providence Journal has a multitude of professional photos that they shot earlier in the cycle. LaFortune also tweeted a professional picture of her, demonstrating the various options the Providence Journal had for their story.
Providence Journal Executive Editor David Ng apologized for the use of the photo in a statement to NBC 10, in which he wrote, "We regret the photo selected for this story and sincerely apologize."
Whatever the intention behind the photo was, the audience as well as the portrayed candidates understood it as racism. Media plays a prime role in our view of political candidates, and the picture of LaFortune could potentially have a negative effect on her campaign.
LaFortune hopes that this will shed light on the influence the media has in the electoral process and how it is simple to make a candidate look unprofessional. Furthermore, she hopes it demonstrates the importance of the diversity of the community being represented and sharing their experiences. LaFortune released a statement saying: "This was sad and it also shows us the importance of having more people of color, more black women, more black people, brown people, indigenous folks, [and] people who represent the diversity of our community also leading the effort to tell their stories."
A Not-So-Pink Tide Floods South America: Ideological Divide Grows Amidst Presidential Elections
by The Cowl Editor on April 22, 2021
---
National and Global News
---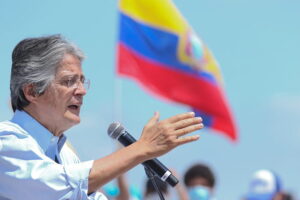 by Addison Wakelin '22
Assistant News Editor
South America experienced a tense and tumultuous political trend in elections this past April. Two high-profile elections in Ecuador and Peru have been a reflection of the increasing political and ideological tensions that have been exacerbated by both the COVID-19 pandemic and economic stagnation.
On April 11, Guillermo Lasso, a conservative former banker who advocated for cutting taxes and implementing austerity measures to decrease the fiscal deficit, won the Ecuadorian presidential election with nearly 99%of the votes counted. His opponent, leftist Andrés Arauz, ran on a largely progressive platform, emphasizing the implementation of social spending and social welfare policies that would benefit Ecuadorians.  
The results of Ecuador's election come as a major blow to the leftist movement within the country. Ecuador has not elected a president from a conservative platform in the last 15 years. Former Ecuadorian President Rafael Correa personally picked Arauz to run on a platform reminiscent of his own administration's policies.
Lasso's win represents Ecuador's shifting political dynamic from a key "pink-tide" country to a gradual shift to the right. Pink Tide was a political and economic movement in the late 1990s and early 2000s that captured the growing anti-capitalist and left-wing sentiments of several South American countries, including Ecuador, Bolivia, and Argentina.
Peruvians went to the polls this past weekend to vote in the first of two runoff elections. After former president Martín Vizcarra was removed from office last November, Peru has continued to face the effects of the COVID-19 pandemic, economic stagnation, and political instability. With a 70.21% turnout rate in the first round, the results of the election have put Pedro Castillo and Keiko Fujimori in the lead, with Fujimori narrowly polling ahead.
The Fujimori family is not new to Peruvian politics. Keiko Fujimori previously ran for president in 2011 and 2016, and is currently running again in 2021. In 2018, she was arrested on charges of money laundering during her 2011 campaign and was later released on bail in May 2020. Her father, Alberto Fujimori, was first elected president in 1990 and fled the country in 2000 due to numerous allegations of corruption and human rights abuses.
The two candidates leading the presidential race are left-leaning Castillo, a member of the Free Peru National Political Party, and right-leaning Fujimori, founder of the Popular Force party and daughter of former Peruvian president Alberto Fujimori.
This year's Peruvian elections have been a reflection on the increasing ideological tensions of Peru's political and social institutions. Peru has been hit especially hard by the COVID-19 pandemic, as staunch  inequities within both their healthcare and economic systems have been exposed by their high COVID-19 death rate.    
In Ecuador, Arauz conceded the race shortly after the results on April 11 and called to congratulate Lasso on his victory. In Peru, Castillo and Fujimori will face off in a second round of elections on June 6.  
Class Election Nominees
by The Cowl Editor on April 6, 2017
---
Congress Updates
---
Class of 2018
President
My name is Conor Glendon and I am a part of the Class of 2018. I'm re-running for a spot in Student Congress because I want to continue to have an active role in the Providence College Class of 2018. I have been a class rep for 2 years and a class president for one year and want to continue this responsibility. I'm organized and dedicated and will take my responsibilities seriously. Being involved previously as an orientation leader, an Eagle Scout and a volunteer fire fighter has given me important leadership skills and also taught me the importance of communication and teamwork. I want to continue having a positive impact on the class of 2018 and continue to share my ideas and opinions.
Vice President
After being on Student Congress since my freshman year, I find this organization has defined me in ways academics and internships have not. Confident enough to stand up for what I believe in and voice my opinion more than ever, I want to use these skills and passions in ways that will make our final year the best yet. I had the opportunity to be a committee member for two years and Vice President of 2018 for one year, preparing me for the responsibilities VP entails. Our next year is unique. Everyone will be back from Study Abroad, excited to take free electives, cram in core requirements, but mostly ready to celebrate and work like we never have before.
As your Senior Vice President, I will make this our year. The year to leave everything on the table – work hard so we all get to where we want to be together. Plan exciting events that will create lasting impressions when you think of Providence College. This school has done so much for me where now it is time to give back and leave Friartown the best it has ever been.
Class of 2018 – I am confident we can do this together and share our voices and opinions so that everyone is heard and valued. If congress has taught me one thing it is that we are a family, and 2018 we have one more shot to learn and grow together. Us, we, together, family, friars. #CPforVP
Secretary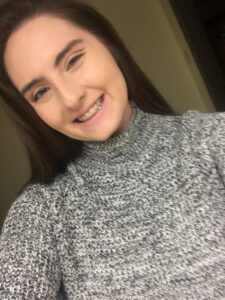 My name is Jenna Shanley. I am currently a junior here at Providence College, and I am running for the position of the Class of 2018 Secretary for Student Congress. I bring to the table experience and passion for this club. I have been a part of Student Congress since my freshmen year. As a freshman and a junior, I have the experience of being Vice President for the class of 2018. With that, I know and understand the requirements and importance of these positions and plan to apply what I have learned to the executive position for a class. I consider Providence my home. If elected, I would do everything in my power to ensure the well-being of the Class of 2018 and the student body in general. I love Student Congress and I love Providence College so it would be an honor to serve as a secretary.
Treasurer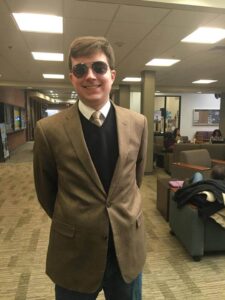 Hi all.
It's me, Mike, running for office again. Class treasurer is an important position, especially this year, when finance reform is becoming more and more of a prominent conversation. I am the candidate with experience in the field, who's managed personal club finances through History Club, and has helped run allocations sessions for the vast majority of our school's clubs. Of course, as always, I'll use my vote to represent you, just as I did with bills regarding community standards, campaign finance, and Aquinas Hall.
Class Representative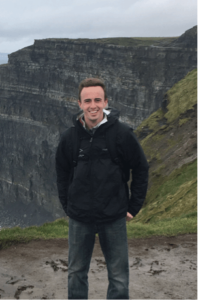 Dear Student Congress Elections Chairs and Class of 2018,
My name is Doug Cassidy and I am a member of the Class of 2018. I am a Biology major from Scotch Plains, New Jersey. I am running for one of the Senior Class Representative positions for the 2017-2018 school year. I have been a Representative in Student Congress for the last three years representing your needs and would love nothing more than to be reelected. I hope to continue my passion for Student Congress and I know that I can bring more great ideas to the table. I am really looking forward to the possibility of being on Congress next year!
Hi 2018!
My name is Haley Rayment and I am running for class representative. I have been on Congress for two years and during that time I believe I have learned how to be a strong leader. I care about all of the students at PC and want to make sure that everyone feels apart of our community. I am looking forward to advocating on behalf of our peers and am excited to see what senior year has in store for all of us!
Love,
Haley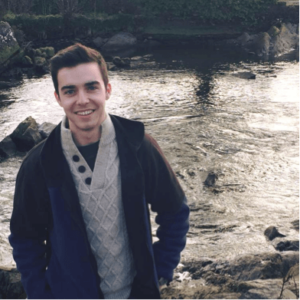 As a representative of the class of 2018, I would work to make sure we have the best senior year possible. Next year will be me fourth year on congress (if elected) and I am looking forward to another year of great events, and positive change for the school. Student Congress is a group of dedicated students that care about PC, and a group that I am proud to be a part of.
I am running for the position of Class representative again because I want to continue making an impact on campus by giving a voice to the class of 2018. Being a biology and psychology major, I give a distinct perspective as a PC student not being a business major that would contribute to the diversity on this club. I hope to be more of an active member this year and hopefully passing some legislation.
I intend on running for the position of Class Representative for the Class of 2018. I am already on congress as a committee member, but I feel that I could contribute more to the organization as a representative. This would give me the opportunity to vote on pieces of legislation that I currently cannot act on. When discussing legislation in general meetings it's tough to really want to voice an opinion on a piece when that opinion may not matter that much. It's simply an opportunity to truly represent the student body and try to improve the school for them. It also gives me more responsibility going forward, even if it is only a little. The opportunity to run for this position is one I cannot pass up.
Class of 2019
President 
Caroline Cook
To Whom It May Concern,
My name is Caroline Cook, and I'm interested in running for the Class of 2019 President. As the current President of 2019, I'd love to continue this job, in order to plan more events and fundraisers to bring together our class. As we had a great turn out for Friar Ball, I'd love to continue that momentum into next year as well. We had a lot of great ideas for fundraisers this year that we didn't get around to, so I'll be ready to hit the ground running and make junior year a great year for our class!
Thanks
Treasurer
I am running for the treasurer position for the Class of 2019 because I want more of a responsibility on Student Congress. I have many great skills that I could use as the treasurer for my class. Also, I am a Finance major, which fits well with the position I am running for. I am hard-working, dedicated, and trustful. I work well with others and I love meeting new people. With all this said, I would be honored to be elected treasurer for that Class of 2019 for the 68th Student Congress.
Regards,
John Stablein
Class Representative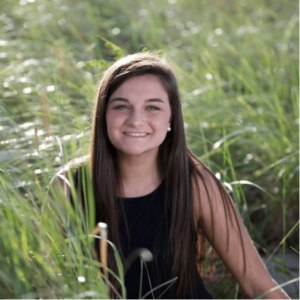 Hi everyone! I, Devon Guanci, will be seeking reelection as a Class of 2019 Representative. As a returning member of Student Congress, I have extensive experience working collaboratively with my peers to accomplish goals and make progress for our class and for the rest of the PC community. I am a History and Political Science double major and also a member of a few other organizations on campus. Being the daughter of two PC alumni, I am so fortunate to be able to attend a school that has always been such a big part of my life. I am sincerely passionate about creating the best possible experience for everyone at Providence College with the help of others. I am a responsible student who has the best interest of the school and my classmates in mind. I plan to continue giving my focused attention and tireless effort. I am so grateful to have been able to work together with other student leaders this past year and I ask for your vote in this upcoming election so that I can work to aid in the development of our class and general community.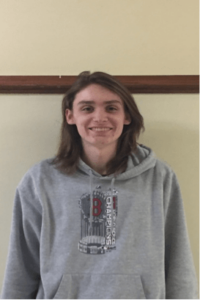 My name is Kevin Cranney, and I am running for 2019 Class Representative on the 68th Student Congress of Providence College. After serving on the Outreach Committee for the 67th Student Congress, I feel like I am well prepared to take a more active role in student government as Representative. As Representative, I will stand for the interests of the Class of 2019, including housing matters, in addition to hopefully introducing legislation concerning environmental issues on campus and a 24-hour section of the library. I am willing to listen to and work with everyone in the Friar Family, and I look forward to a momentous year for the Student Congress. Along with Congress, I play trombone in the PC Pep Band and am in the History Club.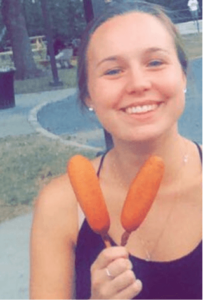 Hi again guys! My name is Gretchen Petrie and I am a rising junior here at Providence College! I am running to become a representative of the class of 2019. I am 20 years old, and I live in Portsmouth, Rhode Island. My major is Elementary Education and Special Education. Making a difference for other students makes me feel a part of something bigger than myself. Student Congress has become my home and the best part of being here at college. I live for getting involved, meeting new people, and encouraging other students to get involved and stay connected as well. As a student, I feel it is an obligation to immerse myself in student life and get to know as many great people as possible here at Providence College. This school has so much to offer and I want to encourage people to take full advantage of every opportunity given.
Dear Student Congress,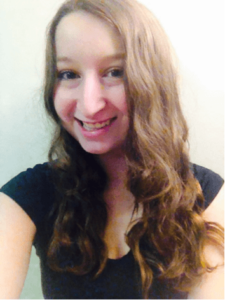 My name is Christina Zikopoulos, and I am writing to become a Representative for the Class of 2019 at Providence College.I am currently a Political Science major, a History minor, and a Sociology minor. These subjects helped develop the skills that I believe are necessary for becoming a Class Representative. I now have an aptitude for resolving problems. I review all the information available, and make the most rational decision. Thus, I would be of great use when needing to vote on any issues concerning my class, PC, or the community at large. Furthermore, I am personable without being overwhelming. I can connect with anyone I meet, as I am open-minded. My classes taught me how to express my opinion while maintaining politeness. I vow that if I were to become a member of Student Congress I would make this a top priority.
If you would like to discuss my qualifications further, or have any questions, please do not hesitate to email or call me. I look forward to hearing from you.
Thank you for your time and consideration.
Sincerely,
Christina Zikopoulos
Hey everyone, my name is Joseph Kapur and I am running for the position of Representative for the Class of 2019. I am excited about this opportunity to make a positive impact upon my fellow peers and the entire Providence College community. I believe my past leadership and ability to connect with students through mentorship programs and the alike makes me a strong candidate for this position.
As a Class Representative, I will work diligently to improve the academic and social experiences of all members of the class 2019. I hope to effectively represent the entire class by ensuring that all voices and opinions are heard and spoken for.
I believe that by becoming involved in Student Congress, I can make a meaningful impact upon the Providence College community. I am eager to learn from my fellow students and grow as a leader through my participation in Congress. I am also excited to build new relationships with members of the PC student body and staff to work towards the betterment of student life.
I would appreciate this opportunity to demonstrate my passion for PC through participation in Student Congress as a Class Representative.
Thank you and Go Friars!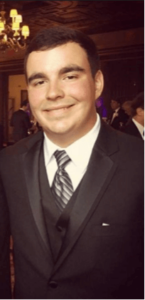 To the Providence College Student Congress,
My name is Connor Nolan and I would like to thank you for the opportunity to run for Student Congress Representative. I wish to run for a position in the Congress, as over this past year I have found myself finding a deeper connection to the Providence College community. Through numerous activities and organizations that I joined or took part in this year, I began to realize how much it meant to me to be a student here at PC. After talking to many members of my class, and my close friends, I have come to realize that I may be able to do some good for the school community in a way that applies to my own skills. In that case, I believe I would be very capable in representing my fellow classmates here at Providence College. To me, running for class office is a great way to both give back, and help improve, the community that I have come to love at my second home at college. Thank you for your consideration, and I hope to be able to get going on my campaign for Representative to the 67th Student Congress.
Class of 2020
President
Hello everyone! I am Gabriel Alvarez and I am proud to say that I will be running for re-election for 2020 President. A lot has happened in our first year, and I am very happy with how things have turned out. Looking back to what we have done thus far, hard work has been put in to provide different and fun events for our class. We had the Freshmen Food Frenzy that provided free food for hundreds of freshmen, and we organized the Freshmen Fling which was first large-scale dance that has occurred for a freshmen class in at least 4 years. Along with these events the team has also passed important legislation for this campus, including a diversity initiative that I personally presented. A lot has been done this year, but that does not at all prevent me from thinking about the future. Next year I plan on really bridging the gap between the Student Congress and the student community, as I know there is a disconnect that can be filled. There is so much that we can accomplish together, and I really hope that all of you can support and join the team to keep our vision 2020.
Vice President
Hey everyone!
I thrived as Vice President my Freshman year. I found something I am definitely good at. I am a good leader. I identify as a leader – being that person that is out there and willing is embedded within my personality and I honestly feel it in my soul. I understand that there are other positions on campus that I could take on, but I believe I belong on Congress as a Vice President. I have the drive to be the best, I have the attitude to be the best, and finally, I have the authenticity of a successful leader.
Currently serving as Vice President, I have had the liberty of working with such an amazing group of people. I have helped put on many different events with the class. One such event was the Freshman Fling which was almost cancelled, but due to our perseverance we were the first class in years to have a large scale freshman dance. I was incredibly proud to be apart of the first class to have a dance in Peterson for the Freshman class.
Whether I am elected as Vice President or not, I am confident the vision will still be "2020".
Treasurer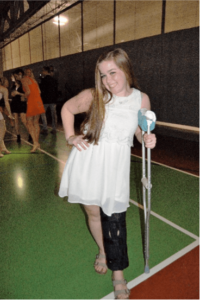 Hey Friars! My name is Kelsey Christianson and I'm running for Student Congress Class of 2020 Treasurer. I am extremely excited to run for this position again this year! This past year as 2020 Treasurer was an amazing experience where I learned a lot and had fun doing my job. I am running for this position again because Student Congress is very important to me and I plan to continue making a difference here on campus. I plan on being the best Treasurer I can be if I am re-elected. I want to make the 68th Student Congress the best one yet and I need your help to do that. Thank you so much for your consideration. As always, go Friars!
Secretary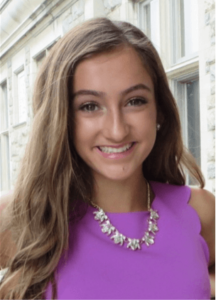 Class Representative
Dear Student Congress Officials and Providence College Class of 2020,
My name is Luciana Borrelli and I am running for Class Representative of the Class of 2020. I held a variety of leadership positions in my high school community and I continued to be an active member of the Providence College community as a freshman. I am an active Class Representative of the Class of 2020, member of the Providence College Women's Club Basketball team, member of the S-lab, and leader for Urban Action. I believe that all of these leadership positions make me a qualified candidate for Class Representative. My past experience allows me to properly represent my class and I believe my unique way of thinking will contribute to Congress in a positive way. As someone who was an active member on Congress this past year, I believe that my exposure has prepared me to be a strong candidate for the position of Class Representative for the 68th Student Congress. I believe that through Congress, I will continue to educate myself and allow my love and pride for Providence College to thrive; I would love to be your Class Representative.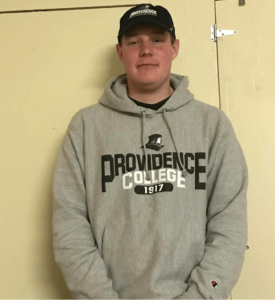 I believe it was fate that brought me to Providence College. I never intended to visit Providence while I was in high school, but decided to stop by since I went to go look at Bryant University. Once we pulled into the main gate and I looked upon Harkins Hall I was immediately in love. At that moment I knew I was going to come here. Ever since my first day of Urban Action the school has provided me with so much and it's still only my freshman year! I realize that this school will continue to give back to me even past my last day of senior year. I believe that Student Council will allow me to give back this school. It will also give me a better opportunity learn more about this school and what it has to offer. I will also be able to share my new knowledge of the school with my classmates and better their experience at this school. Lastly, I want to join student council because I believe it is going to help me grow into a better and better-rounded person.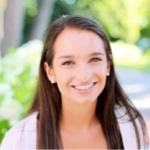 I am running for re-election as a Class Representative for the Class of 2020 because this past year on Student Congress has shown me how important it is for student leaders to initiate change within our community. I am passionate on speaking on behalf of the student body to administration to make sure our voices are heard. I believe I can represent the opinions of our class on important issues regarding both student life and academics here at PC. Administration doesn't always see these issues the way the students do, which is why we need experienced student leaders that are able speak up on behalf of our class to promote change and make sure student voices are heard. In addition to speaking on behalf of the student body, I hope to be a part of planning some of the best events yet for our class next year. Class of 2020: Vote for experience and passion in the upcoming Student Congress elections!
My name is Dylan Black and I am running for the one of the five class representative positions on the Student Congress here at Providence College. Currently I am a class representative, and have enjoyed the responsibilities of my position thoroughly. This position has been gratifying—I have learned the ins and outs of Congress and collaborated with the Class of 2020 to put on several successful events for the freshmen. From Freshman Food Night to our semi-formal titled Freshman Fling, I am one of the elected officials responsible for ensuring the representation of everyone's wishes and desires. I feel I am one of the most qualified options to continue in the position, considering I have a year under my belt and want to do so much more for the class.
Hi, my name is Tommy Maggiacomo and I'm running to be an elected class representative for the class of 2020. I would really like to join student congress because I'm interested in learning how the college is run and what I can do to help. In addition I look forward to the opportunity to meet new people and become more involved on campus. I currently live in Guzman Hall and I'm a political science major. My roommate Dan Keating has been a member of congress this year and has told me many times about how great it is and encouraged me to join as well. I think student congress is a great organization in how it works to give students concerns and issues a voice in the way the college operates. I very much would love to help out in this process.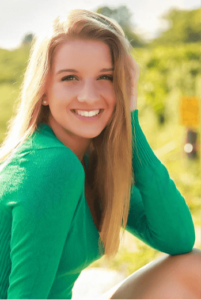 Dear Student Congress Officials and Providence College Class of 2020,
My name is Julia Gaffney, and I am running for Class Representative of the Class of 2020. I am seeking re-election, as I was a Class Representative this year on Student Congress. I can easily say that running for Class Rep in the fall was the best decision that I have made thus far at PC. Congress is an incredible organization in which I have been able to voice my opinions and have an active role in bringing about change for our Class of 2020 and our PC community. I want to return as a member of Student Congress because I enjoy taking on positions of leadership, and I take pride in being a voice for our class. I have found a family in Congress, and it is because of my great love for this club that I would like the opportunity to continue to serve as a Rep and grow as a leader of my school. I believe that both the individual leaders in the organization and the Congress as a whole represent what it means to be an active student at PC. It is because of this that I hope to continue to be a voice for the students through my involvement with Student Congress.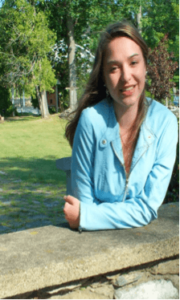 I have been on congress for the past year as a representative for the freshman class and I have loved it. I enjoy being a representative because I am able to get involved in my class, as well as larger school issues, and I am able to take action and create legislation. I am handicap and I have found that accessibility on campus is one issue that I want to focus on. Even though there are not many handicapped people that attend PC, the campus still needs to be as accessible as possible for every individual because people with various needs visit our campus and will be admitted to PC every year. This is not the only issue I would like to help solve on campus, but it is one that I would like to be an advocate for. I love working with people and am always happy to listen to my peer's concerns and bring those to action as well. If I get re-elected to congress, I will continue to work on these issues and will be more than happy to hear anyone's concerns.