Tensions Between Taiwan and China Rise: International Leaders Warn of Increasing Possibility of War
by The Cowl Editor on October 21, 2021
---
National and Global News
---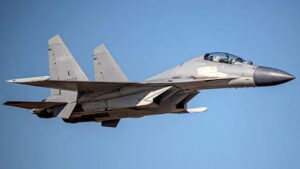 Taiwan's Foreign Minister warns that his nation is preparing for war with China and urges Australia to increase intelligence sharing and security cooperation as Beijing intensifies military intimidation. More than 35 aircraft from the People's Liberation Army (PLA) have flown into Taiwan's Air Defense Identification Zone (ADIZ), prompting the self-ruled island to deploy its own air forces. Taiwan's Foreign Minister, Joseph Wu, declared that if the PLA were to launch an actual strike, his democratic state would be ready to repel it. Wu believes that like-minded countries, such as Australia, should now come to Taiwan's aid. "And so far, our relations with Australia [are] very good and that is what we appreciate," Wu added.
Australia does not formally recognize Taiwan as an independent nation diplomatically, but the federal government regularly calls for a "peaceful resolution" between them and China without the threat or use of force or coercion.
A report issued after last month's AUSMIN meetings between Australia and the United States declared that "both sides stated their intent to strengthen ties with Taiwan, which is a leading democracy and a critical partner for both countries." Along with closer security ties, the Taiwanese Foreign Minister thanked Australia for supporting its efforts to join the Trans-Pacific Partnership trade pact, now known as the CPTPP, which China also wants to enter. Earlier this year, America's most senior diplomat in Canberra confirmed that Australia and the United States were discussing emergency plans in case a military conflict erupted over Taiwan.
Taiwan has also welcomed the recent establishment of the AUKUS partnership between Australia, the United Kingdom, and the United States, as well as the growing activity between the Quad Allies (the U.S., India, Australia, and Japan). "Australia is a great country, and I'm very glad to see that Australia is going to shoulder more responsibility to maintain peace and stability in the Indo-Pacific," Wu stated.
However, Wu said that unlike Australia, his nation will not attempt to acquire nuclear-powered submarines because it has a "different war strategy." Defense analyst Professor Clinton Fernandes from the University of New South Wales warns it would be difficult for the US and allies to prevent an invasion attempt by China. "The military center of gravity is China's air defense system in the south. It has the ability to deny the United States control of the air—if the United States cannot control the air, it cannot win either at land or at sea." Professor Fernandes does not believe China will launch any military strike on Taiwan before next year's Beijing Winter Olympics but warns something more coercive is possible before the next U.S. presidential election in 2024.
China's testing of a nuclear-capable hypersonic missile in August showed a capability that caught the U.S. by surprise. The report from the Financial Times, citing five unnamed sources, said the Chinese military launched a rocket carrying a hypersonic glide vehicle that flew through low-orbit space, circling the Earth before traveling towards its target. The missile missed the target by about 40 kilometers. "The test showed that China had made astounding progress on hypersonic weapons and was far more advanced than U.S. officials realized," the report said, citing people briefed on the intelligence.
China's Ministry of Defense did not immediately respond to a request for comment. According to an editorial published on Chinese state media outlet Global Times, the U.S. is intentionally spreading rumors that China is developing its nuclear strategic weapons to justify increased military expenditure.