Former Associate Editor-in-Chief Katie Torok '20
by Sara Conway on April 22, 2021
---
Literature
---
The Intersection of Storytelling, Publishing, and Sales
by Sara Conway '21 A&E Co-Editor
"I've loved stories my entire life." Katie Torok '20 sits in a comfortable armchair, books on floating shelves peeking into the video frame behind her.
Regardless of the medium or format of these stories, part of that love came from being an only child. Torok adds, "Through books, I found that I had siblings I could look up to, whether that was Katniss in The Hunger Games or any of the characters from Perks of Being a Wallflower. I felt completely immersed in these characters, and they felt so real."
Storytelling is at the heart of Torok's leap into the publishing industry; in fact, this is at the center of many critical decisions, she reflects. Storytelling is "why I was an English major; and why I joined The Cowl: to help tell stories, whether they were out of Providence College or the Providence community." At the end of the day, Torok wanted to break into the publishing industry because of "storytelling and [to give] people and their stories a shot."
Torok is currently a sales assistant on the National Accounts team at Penguin Random House Publisher Services, the client division of PRH, based in New York City. Her team works with over 50 independent publishers across the United States and London, where they "help small unique books get into larger accounts." These accounts include Amazon, Books-A-Million, Barnes & Noble, and wholesale clubs, which Torok mostly deals with, such as Costco, BJ's, and Sam's Club. She now has this goal from working in sales: "to get the super small niche stories out to everyone."
But let us take a few steps back to when Torok was accepted into the Columbia Publishing Course. It is February 2020, when the COVID-19 pandemic was still barely a concern in our minds; the location is The Cowl office in the lower level of Slavin.
Those who are familiar with The Cowl office know that the beanbag chairs are way too comfortable for their own good. Torok was sitting in one when she noticed that she was getting a call from New York City. The amount of spam calls she had been receiving were quite frequent, so Torok almost did not pick up. Luckily, at the last moment, she did. And it was the call to pick up. Shaye Areheart, the director of the Columbia Publishing Course, was on the other side of the line to congratulate Torok on being accepted. "I was quite literally speechless and continued thanking [Areheart], even though my voice was cracking as I was on the verge of bursting out in tears," Torok remembers. After that she ran back into the office, since she took the call in the hallway behind McPhail's, and told Kerry Torpey '20, last year's editor-in-chief, the good news. The rest of The Cowl office was there to celebrate with Torok following Torpey's larger announcement of the acceptance.
Storytelling is "why I was an English major; and why I joined The Cowl: to help tell stories, whether they were out of Providence College or the Providence community."
However, Torok's publishing journey began before the Columbia course. She saw publishing "as a job" in her sophomore year when The Cowl's then editor-in-chief, Marla Gagne '18, mentioned that she was accepted into the same program. Then in Torok's junior year (fall 2018), she received the coveted opportunity to intern in the Children's Marketing and Publicity department at Simon & Schuster UK through her Boston University study abroad program. This experience exposed Torok to the inner workings of a major publishing house. One of her tasks was mailing out advanced reader's copies to social media influencers and tastemakers or other people who Simon & Schuster believed could "get a little buzz going about the book." Torok also created content for social media, supported in-house author events, and developed a week-long blog tour for a major frontlist title.
The next year, Torok dove into another critical aspect of the publishing industry: literary agencies. In the publishing process, representation by a literary agent is often the first step to getting traditionally published. Through her internship at McIntosh & Otis, Torok was the "first eyes" on a manuscript, mostly middle grade and young adult, since her position was focused, again, on working with the children's department. "I would read through the slush," which was her main task, and Torok elaborated that if anything caught her eye, she would pass it on to her manager, an assistant to a literary agent.
These experiences and her genuine love of stories led her to the Columbia Publishing Course, a direction to go in after graduation. Formerly known as the Radcliffe Publishing Course, this program has two locations: one in New York City and one at Oxford University in the UK. CPC covers a wide breadth, from book publishing to digital and magazine publishing through lectures, seminars, and workshops over a period of six weeks. Alumni of the course brought their stories and expertise through engaging panels. In the publishing industry, Torok emphasizes, there are often "a lot of unanswered questions, so [CPC] tried to be as transparent and supportive as possible" and encouraged students to make the most of this unique program.
Although Torok participated in the course remotely—the first time CPC was conducted this way—Columbia was still an incredibly valuable experience. An undeniable difference, however, was seen in the way networking happened. Usually this was integrated in all aspects of the course, since students typically live in Columbia's on-campus housing with five or six other roommates who are also in the program. There were traditional networking opportunities available, such as natural face-to-face conversations and casual encounters during happy hour. This shift is "something the entire world has been faced with, but especially the class of 2020 and 2021." Networking virtually poses new challenges, as Torok considers, "how do I come across politely over email; how do I keep in contact with them; how do I find that balance that is so critical?"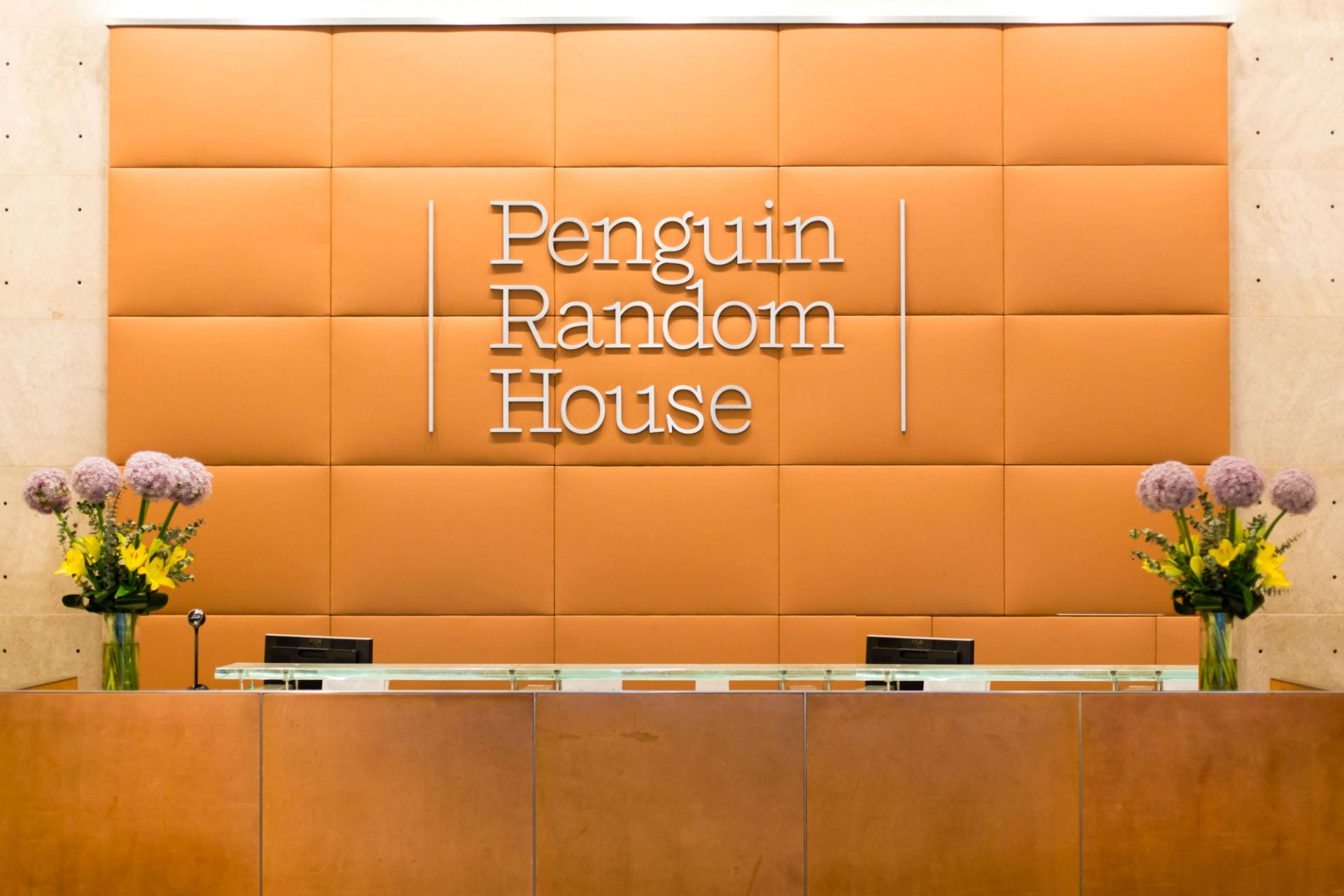 When asked about her takeaways from the CPC, Torok immediately answered: "the network." She added, "At the end of the day, as big of an industry publishing is, it is so small at the same time, you can probably find most connections through one or two degrees of separation." Torok's newfound Columbia network "provided a really incredible support system outside of [her] Providence College one," which is composed of Megan Manning '18, a sales manager at Simon & Schuster, and Marla Gagne '18, a marketing coordinator at W.W. Norton.
Torok also realized that "it's okay to be interested in only one or two parts of publishing," citing that she "learned quickly that if you think you're passionate about something, there's most likely someone else who is 30 times more passionate about it than you." When the Columbia program began, Torok thought she might go into children's marketing and publicity, since she had internship experience related to it. However, she remembers a moment during a group project when they were a children's publishing house: "Immediately my group is talking about a book that went on sale a week ago. They already read it," Torok laughs. It was then that she had a realization: "I don't think I'm cut out for this side of the industry."
Torok's last takeaway is "figuring out what works best with your personality and being honest about yourself." Just like with her original aspirations to go down the children's publishing route, she had to be "honest" with herself and give, in her case, sales a "chance."
Torok was first introduced to sales through Manning when they connected at a NYC PC networking night in December 2019. However, Torok became serious about sales after listening to a panel at CPC where she witnessed a younger alumnus briefly pitch a book. "That was the coolest thing to me," Torok said, eyes dancing. "You can just pitch people a book in seconds and soon after they're saying, 'Oh my God, I have to read this now.'"
Eventually, Torok found her "sweet spot" in sales. "I was passionate about sales, which not everyone was interested in at Columbia." Through her job, she interacts with both her client publishers and the book buyers at wholesale clubs. Torok also "want[ed] to be talking and collaborating with people across a wide team," which she definitely gets to do in her sales position.
"On The Cowl we told both the smallest stories and the biggest world news stories, and that's exactly what we do in publishing." 
Torok's dedication to books and her job is obvious, which led to my question, "What makes you excited to get up and start working?" The answer comes easily: "I love our books." Since Torok's team manages a diverse range of books from Stephen King to keto cookbooks to the No. 1 NYT Bestseller, White Fragility by Robin DiAngelo, they "work with every type of book." She adds, "The fact that I get to touch so many different books is refreshing." On top of that, Torok enjoys the challenges, such as "trying to figure out how to get certain books into Costco without having too many returns," Costco being a place that shoppers do not usually go to buy books. She also emphasizes that "we are a division of PRH that won't stop growing," which is exciting in its own right.
Furthermore, Torok's team and their support makes it easy to start working every day. She points "100 percent" to her experience with The Cowl for "understanding and developing a support system." The Cowl and her current team both "create an environment where communication flows" and mutual learning occurs, giving a foundation of transparency. In both teams, everyone "can be honest and upfront, and have fun."
Torok draws another connection between the two: "On The Cowl we told both the smallest stories and the biggest world news stories, and that's exactly what we do in publishing."
An interview with a publishing professional is not complete without a few book recommendations. Recent books Torok loved are Such a Fun Age by Kiley Reid and The Ex Talk by Rachel Lynn Solomon. Others she recommends from her client publishers are The Art of Hearing Heartbeats by Jan-Philipp Sendker, a mystery set in Burma; They Called Us Enemy by George Takei, a graphic novel memoir about Takei's experience in the Japanese internment camps during World War II; and Juliet the Maniac by Juliet Escoria. Torok received the latter title when she officially began working for Penguin Random House. When new employees came into the office—before COVID-19—there was usually a stack of book recommendations waiting for them on their desks from others. However, because of the pandemic, this was not possible for Torok, but each of her team members hand-selected a book for her. A week before she started, this mystery box of books was delivered to Torok's front door.
At the end of the interview, Torok emphasized there is no "one way" of breaking into the publishing industry; every professional you speak to will have a different route and story of how they got to be where they are. Torok's advice for those interested in publishing, however, is relatively simple: "Get your hands on books, magazines, text, or storytelling in any way that you can."
The Last Cowl of the Decade: Carrying an 84-Year Tradition into 2020
by The Cowl Editor on December 5, 2019
---
Editor's Column
---
by Katherine Torok '20
Associate Editor-in-Chief
It is tradition in the Cowl office to hang up each issue's front page on top of the previous year's. Thus, when Kerry and I stepped foot in the office in August, we saw a wall filled entirely of 2018-2019 front pages. 
However, as the semester went on, we slowly hung up our front pages week after week. Now, our issues fill nearly half of the wall.
This is our 12th issue: the final issue of the semester and of the decade.
In preparation for the final Cowl of this decade, I decided to take a look through both the first one of this decade, and the first Cowl ever.
The first Cowl from November 16, 1935 was a mere six pages long and included articles about the football team, the new dalmatian mascot known as 'Friar of What Ho,' and the new football scoreboard donated by Friars Club. 
The first issue of the decade was published on January 28, 2010. Headlines included the catastrophic earthquake in Haiti, the season finale of Jersey Shore, Anthony Bourdain's No Reservations, and the men's basketball team defeating the University of Connecticut in a Big East matchup. It also was a whopping 32 pages long, much longer than the average paper we publish now.
Yet, The Cowl will always be The Cowl regardless of what year or decade it is.
I am nervous going into 2020 for a variety of reasons—such as graduation and the presidential election. Nevertheless, I am proud to be ending the decade with this issue.
Throughout this entire semester, I have constantly been blown away by the content our amazing writers, editors, and photographers have produced weekly. 
As nerve-wracking as 2020 seems, I am also honored and excited to help document the first events of the decade.
While the future is unknown, I am confident that The Cowl will continue to serve as "Providence College's Student-Run Newspaper Since 1935," and strive to put out incredible content every week.
No Post-grad Plan? No Problem.
by The Cowl Editor on September 13, 2019
---
Editor's Column
---
by Katie Torok '20
Associate Editor-in-Chief
By the end of Summer 2019, I knew a handful of rising seniors who already had their post-graduation jobs lined up. Signed and all. 
Even though they were breaking out into completely different industries  from where I am heading, and they signed with companies who they have previously interned for, I immediately started freaking out about what I would do come May or June 2020.
I would spend hours reading forums about how hard it is to get an entry level job in the publishing industry. 
At one point, I even went onto some of the Big Five publishing house career websites in hopes that in ten months, the one entry level job application I found would still be open.
Days later when I returned to the site, the job was closed and removed. Great.
However, once I returned back to Providence College a few weeks ago, I realized that I was not the only one who had no clue what they would be doing in ten months' time.
For those of us who do not have a concrete plan: stop fretting and enjoy senior year.
Your post-graduation plans are important, but do not let them take away from your current happiness. Senior year is all about making your final PC memories, not spending hours worrying about the uncertain future.  
Go to the BOP events with free food, the sports games, and the dances that no one seems to want to go to. I will see you there!
Am I nervous? Yes. Am I excited to spend my final year at PC being  the Associate Editor-in-Chief for The Cowl? Absolutely. 
No matter where we end up post-graduation, Friartown will always be home, so make sure your last memories are filled with joy and happiness, not anxiety and worry.