Biden Takes Limited Action Against Saudi Prince: Decision Stirs Controversy Within Biden's Own Party
by The Cowl Editor on March 4, 2021
---
National and Global News
---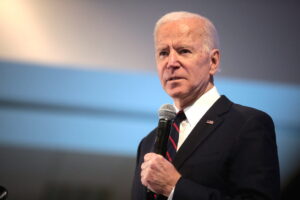 by Eileen Cooney '23
News Staff
On Friday, Feb. 26, the Biden administration released a report implicating Saudi Prince Mohammed bin Salman in the 2018 assassination of journalist Jamal Khashoggi. Khashoggi was a 59-year-old U.S. resident and an outspoken critic of the Saudi royal family who was killed and later dismembered inside the Saudi consulate.  
Democrats and former Central Intelligence Agency director John Brennan have overtly criticized President Joseph Biden for not directly punishing or speaking out against the Saudi Arabian crown prince. Biden did sanction a top aide to the prince, but he did not explicitly punish MBS, even though it is widely acknowledged that the prince ordered the killing of Khashoggi.  
Since the Saudis are primary buyers of American-produced guns, arms, and other military weapons, the kingdom largely escaped retaliatory sanctions during Donald Trump's presidency, and this pattern seems to be continuing under the Biden administration.
Many Democrats and members of the human rights community are outraged at the Biden administration's response, especially after Biden himself called Saudi Arabia a "pariah state with no redeeming social value" during his 2020 campaign. Many of these people are pressing Biden to at least impose some travel sanctions against the crown prince.  
In response, Secretary of State Antony J. Blinken, announced plans to add a "Khashoggi ban," which would restrict visas to all who are deemed to be participating in state-sponsored actions to hurt journalists and other dissidents around the globe. This is part of the State Department's efforts to create a novel category of human rights abuse known as "extraterritorial repression," which has become a growing issue in countries such as Russia, China, and Turkey.  
Jen Psaki, the White House press secretary, defended the Biden administration's actions saying, "Historically and even in recent history, Democratic and Republican administrations, there have not been sanctions put in place for the leaders of foreign governments where we have diplomatic relations and even where we don't have diplomatic relations." She says that Biden and his foreign relations team think there are more effective ways to make sure that an atrocity like this does not happen again, and that they want to leave room to work with the Saudis and to come to an agreement that serves the interests of both sides.  
This controversy comes in the wake of Biden announcing the end of U.S. support for offensive operations in Yemen earlier this month. Last month, Biden also froze sales of precision-guided munitions to Saudi Arabia, announcing that he wanted to assess the potential human rights abuses that were occurring.  
On 60 Minutes back in October 2018, former President Trump said that there are other ways to impose penalties on the Saudis and that he would not want to see the U.S. take actions that "hurt jobs…or lose an order like that."  
It remains to be seen what implications this will have on Biden's future dealings with Saudi Arabia. For now, the administration has announced that Biden will conduct relations solely through King Salman, the crown prince's father.