We Didn't Start the Fyre: Music Festival Promises Luxury, Falls Surprisingly Short
by thecowl.ae on May 4, 2017
---
Arts & Entertainment
---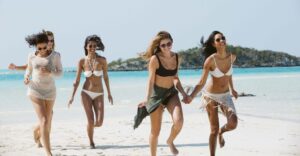 By Michael Welch '17
A&E Staff
Samurai Jack Only Gets Better With Age
by The Cowl Editor on April 6, 2017
---
Arts & Entertainment
---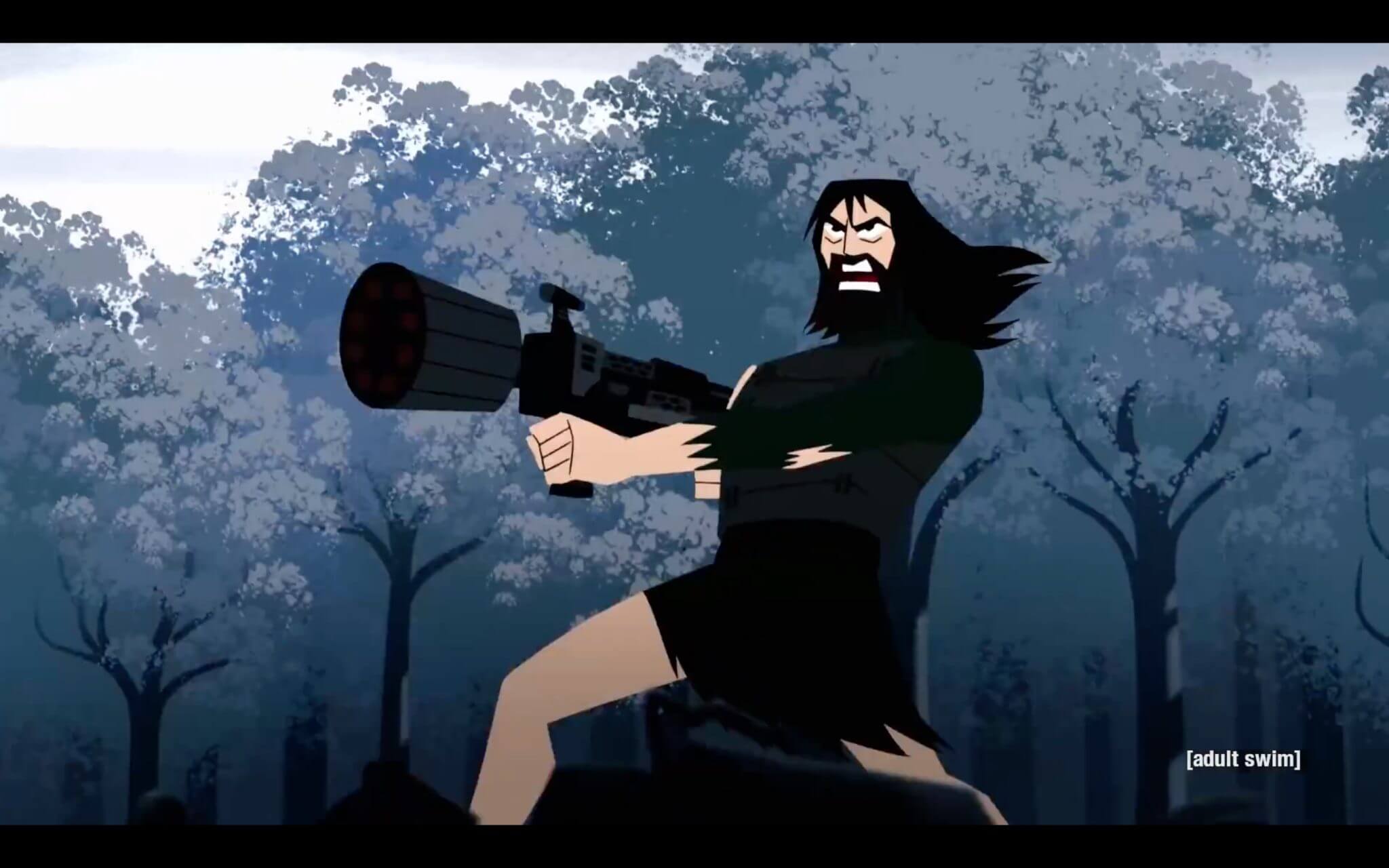 by Michael Welch '17
A&E Staff
"Fifty years have passed…but I do not age."
Samurai Jack is back and he's aged like a fine wine. After 13-year hiatus, Jack has returned to screens, this time on the Adult Swim Channel. The classic cartoon aired 13 years ago, but never had its well-deserved finale after five seasons.
Creator Genndy Tartakovsky has fulfilled the childhood dreams of his now grown-up fans by giving the Samurai a chance to finish off Aku and get back to the past. However, there have been a few changes made since the show's reboot.
One major difference is that there is blood now. Not a whole lot of it, but with Samurai Jack airing on Adult Swim instead of Cartoon Network, Tartakovsky can show Jack bleed and cause the bleeding of others. Originally, the reason Samurai Jack was always fighting robots in the original show was because Cartoon Network did not allow blood. Tartakovsky turned this restriction into a core plot point by having Jack always slicing up robots instead of humans.
Now, with the threatening and exciting new villains, the Daughters of Aku, Jack is finally confronted with the idea of killing humans, at least in self-defense. Samurai Jack rarely faces such lethal enemies and, without his sword, Jack has been forced to act defensively in a rare moment for the overpowered character.
Jack also has lost his sword—we don't know how long ago, but it was sometime in the last 50 years because he's been "doing fine without it." In the 50 years since the fifth season finale, Jack has changed—but not in ways one would hope. He has not aged since the fifth season finale, a side-effect of Aku sending him into the future.
He may not be older, but he did grow a beard so he looks more grizzly and mature. He traded his Aku-killing sword for every other weapon he can get his callused hands on. He starts the first episode riding a black motorcycle in heavy black armor, wielding guns and more guns. It sounds edgy, but it works!
The new season does a terrific job of advancing the original Samurai Jack story to a satisfying conclusion. It also raises the stakes by stripping Jack of the only thing that can defeat Aku, therefore also stripping him of all hope. However, the best improvement this new season has accomplished is the animation quality and background art. The new season keeps Samurai Jack's recognizable and gorgeous animation while drastically improving its quality.
Thirteen years have really advanced the abilities of animation studios, and the new Samurai Jack reflects how far animation has come. Each action-packed, thought-provoking episode bounces from one stunning set-piece to another. Jack battles the Daughters of Aku in a decaying temple one episode and a snow-covered forest the next. The new season of Samurai Jack is spectacular, improving on everything that made the original a classic while also advancing the narrative.
Always an X-Man: Hugh Jackman Stars in Last Film as Wolverine
by The Cowl Editor on March 16, 2017
---
Arts & Entertainment
---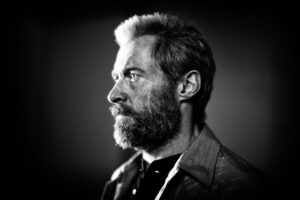 By Michael Welch `17
A&E Staff
For millenials, Hugh Jackman is Wolverine. The actor has cemented himself as the face of the X-Men hero by starring in a number of films as the character. However, Jackman's run as the iconic and grizzled hero is finally complete. Following Jackman's last film as Wolverine, Logan, fans will never forget everything he has done for the X-Men franchise and the superhero genre.
The first X-Men film came out in 2000 and is responsible for setting the precedent that the superhero genre can be entertaining and profitable. With the Marvel and DC cinematic universes grossing billions, it can be difficult to believe that people used to doubt the potential of superheroes on the big screen. However, these billions would not have been possible without Hugh Jackman's original and memorable portrayal that launched superhero movies into popularity.
The X-Men franchise itself has made over 10 films and grossed over $1 billion, and Jackman has been the  lead star of almost every film. Some fans wish Fox Studios would delve deeper into the X-Men universe for protagonists and stop focusing on Wolverine for approximately nine films. However, nobody ever truly tires seeing Jackman in sideburns screaming while his veins pulse and pop out of his body. Fans have come back to support Jackman yelling and slicing up everyone on screen nine times, but Logan finally puts an end to Jackman's historic run.
Logan is different from other X-Men entries despite centering, once again, on the titular Wolverine. The film fast-forwards to when Logan is an old man trying to protect what little he has left and survive. Showing the Wolverine we all grew up watching as an old man proved to be a fitting send-off for the character. Particularly because this entry may be the strongest in the Wolverine series. Rotten Tomatoes rated it over a 90 percent fresh and fans and critics agree that it serves a gore-filled dose of Wolverine action while maintaining a surprising amount of heart.
Patrick Stewart, who has his own legacy as the popular Professor X, also returns for Logan and delivers some needed humor between the gore and action. Dafne Keen also brings some exciting new material to mingle with the old as the younger X-23, a clone of Wolverine, claws and all. The father-daughter relationship between Wolverine and X-23 is where Logan successfully delivers its heart.
Logan satisfies even the pickiest X-Men fans, giving fans the Wolverine movie both they and Hugh Jackman deserve. Past entries such as X-Men Origins: Wolverine and The Wolverine both fell short of this goal, so it's nice to see the writers and studio finally let Jackman run loose in a well-made movie not motivated by selling toys.
In an interview with 20th Century Fox, Jackman spoke on his relationship to his character and the fans, saying, "It's always with me. But I'll miss it at times, I felt like I'm part of that family. This movie in a way is a love letter to the fans. It's who I speak to. If not every day, then every other day of my life, because they never hold back. Never, ever."
Logan is a love-letter to fans who have appreciated Jackman's portrayal since 2000. The superhero genre owes a debt of gratitude to everything Logan and Jackman have done for their franchises.
Jordan Peele: So Versatile It's Scary
by The Cowl Editor on March 2, 2017
---
Arts & Entertainment
---
By Michael Welch `17
A&E Staff
Get Out has eclipsed Lego Batman as the top movie at the box office in its opening weekend. The film takes cues from the horror, thriller, and comedy genres to address themes of race in a true tour de force.
What makes Get Out so exciting, besides a rare 100 percent rating on Rotten Tomatoes, is Jordan Peele's involvement. Peele, who rose to fame through comedy, both wrote and directed the film. His credits for writing for film only include the also well-received Keanu which debuted in 2016. He wrote that film alongside Keegan-Michael Key who Peele wrote and co-starred Key & Peele with for five successful seasons.
Get Out is the first time many fans of the show are seeing Peele without his friend and co-star. Jordan's fans may also not be accustomed to seeing his involvement restricted to working behind the camera only. Get Out establishes Peele as, like his film, a true tour de force being able to work his genius behind the camera as well. The film still has the same wit and charm that made Key & Peele so great, but intertwined with genuine scares and general unease. The transition from television to film has never looked so easy.
Get Out uses genre conventions to dive into social issues like no other movie before it. When interviewed by Forbes, Peele talked about inspirations for Get Out. "I definitely looked at Rosemary's Baby and The Stepford Wives as tonal [inspirations] for Get Out, especially because as those movies are developing we reveal more and more about this sort of awful direction it's heading. I love The Shining. I think for most horror fans it's going to be high on their list."
Peele's love of classic horror shows in Get Out, but he was able to take the classic horror elements these films convey and transform them into a project that is completely unique. Films like Rosemary's Baby and The Shining often explore the horror that can be found in ordinary things like family. Get Out takes the experience of a white woman bringing her black boyfriend home to meet her family and twists it to make it a horror survivalist experience.
Get Out is not an autobiography, but Peele did draw on personal experience and the experience of black Americans as  a whole when writing. When asked about how personal the movie was for him, Peele said, "It is a very personal story. It's a horror movie that is from an African American's perspective. It very quickly veers off from anything autobiographical, but I think what interested me most about this movie was dealing with racism, really everything from the subtle racism that many people may not know exists on a day to day basis, or for a lot of people…To the more extreme racism and everything in between."
Horror films from the perspective of black Americans are rare enough, but a horror film that organically addresses racism is even rarer. Peele's fanbase will only grow from the massive success of Get Out, and fans are eager to see how he will work his blend of perspective, humor, and horror into his next project.
Unlikely Heroes: Lego Batman and John Wick
by The Cowl Editor on February 16, 2017
---
Arts & Entertainment
---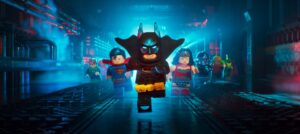 By Michael Welch `17
A&E Staff
A plastic toy and former hitman are not exactly how you imagine heroes—well, unless you are in Hollywood. Lego Batman and John Wick: Chapter 2 have essentially rescued the legacy of sequels and spin-offs, the Hollywood customs of continuation that have often suffered scrutiny for making bland and unoriginal films.
Both Lego Batman and John Wick: Chapter 2 defy the stigma of film continuations, receiving rave reviews from fans and critics alike. According to Rotten Tomatoes, Lego Batman has a 91 percent  fresh rating, with John Wick: Chapter 2 following closely behind with 90 percent. The numbers, however, only point to the more poignant impact in these films: showing how to make a successful sequel.
Lego Batman's superpower is its originality. It adds a substantial amount to The Lego Movie, demonstrating a cleverness and creativity as it does so. All Lego Batman takes from its predecessor is the character and concept of Lego Batman with the amusing art style of the Lego universe. Everything else about the film was original or at least based off of Batman's impressive and well-known history.
What the Lego Batman movie does so well is combine the premise of the Lego universe with the deep mythos and landscape of Batman's world. Lego Gotham City is both accurate to other adaptations of the character and adorably constructed from Lego bricks. The film also brings the same heart, wit, and humor that made The Lego Movie rise above commercialism towards praise and accolades.
Described in The Rolling Stone as "action-movie fireworks," John Wick: Chapter 2's greatest strength is its explosive violence. There is nothing bland about this adrenaline-inducing sequel, which defeats common expectations attributed to similar franchises. In fact, John Wick: Chapter 2 goes so far as to outstrip the original John Wick, which only received a score of 85 percent fresh on Rotten Tomatoes. Critics attribute this increased success to the sequel's ability to dazzle audiences with creatively choreographed fight sequences.
These sequences, which revamp the strong points of the film's predecessor, give fans what they have come back for—but with an exciting twist. Although it would be easy to basically remake John Wick, this sequel only builds on the strengths of the original and reinvents the rest.
When creating sequels and spin-offs, there is always the temptation to justs recreate the original and live through past success.  That is what many expect to see in continuations, and exactly what Lego Batman and John Wick: Chapter 2 did not do. Critics and fans agree that this is what sets these films apart and makes them heroic.
Affleck Out as The Batman Director
by The Cowl Editor on February 9, 2017
---
Arts & Entertainment
---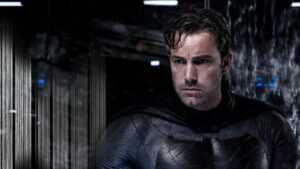 By Michael Welch `17
A&E Staff
Ben Affleck is no longer directing the Batman solo film that fans hope will save DC Comics from itself. This leaves Affleck with credits as the lead actor, producer, and co-writer of the film, meaning he is still heavily invested in the project. The concern that he was spreading his talents too broadly was always present, but the news was a surprise nonetheless.
Affleck's violent but thoughtful portrayal of the iconic Batman was the highlight of DC's profitable flop, Batman vs. Superman. His decision not to direct the upcoming film has worried fans who place their faith in Affleck to get the DC cinematic universe back on track. Solo Batman films have proven both profitable and popular in the past, although following Christopher Nolan's Dark Knight trilogy is no simple task.
If Wonder Woman and Justice League, which will both hit theaters before The Batman, cannot win over both critics and audiences then the whole DC cinematic universe may hinge on The Batman.
Affleck has shown that he respects what Batman means to fans across the globe and is concerned that spreading himself too thin on set would hurt the quality of the film.
When asked to comment on choosing not to direct, Affleck responded, "Performing this role demands focus, passion, and the very best performance I can give. It has become clear that I cannot do both jobs to the level they require. Together with the studio, I have decided to find a partner in a director who will collaborate with me on this massive film. I am still in this, and we are making it, but we are currently looking for a director. I remain extremely committed to this project, and look forward to bringing this to life for fans around the world."
His statement helps ease the nervousness of unsure DC fans who have dealt with over-hyped underwhelming DC films before. A positive spin on this unsettling news is that Affleck is making the best decision in regards to giving fans the best Batman film possible.
The Batman was written by Affleck and Geoff Johns, the DC Comics poster-boy who has written countless stories that fans cherish. Johns' involvement alone is enough to assuage even the most sensitive DC fans.
This news also followed the underwhelming reviews of Affleck's film, Live by Night, which he both directed and starred in. Sources say Affleck refusing to direct The Batman had nothing to do with this unfortunate coincidence. However, it does speak to what Affleck was talking about when he expressed concern about spreading himself to thin. A new director has not yet been announced, but Affleck is helping compile the shortlist. The only director known to be on the shortlist for now is Matt Reeves, who directed the hit War for the Planet of the Apes. DC fans can be confident that Batman will be in good hands as Affleck has proven he will not let anyone, including himself, harm the quality of his solo Batman film.
Shia LaBeouf the Artist, Enigma
by The Cowl Editor on February 2, 2017
---
Arts & Entertainment
---
by Michael Welch `17
A&E Staff
From Disney Channel star, to movie actor, to his current vocation as a controversial artist, Shia LaBeouf's journey in the entertainment industry has been all but conventional. Recently, LaBeouf has taken on the persona of friendly but strange drifter, both entertaining and surprising all who still observe him. In his latest installation, LaBeouf has started a four-year long protest of President Donald Trump, all livestreamed to his fans.
The new president is familiar with protests over his election victory, but LaBeouf's protest stands out as unique. A four-year long protest seems impossible considering how often a passionate movement can fizzle out over time. However, with LaBeouf leading the charge, there is no telling how long the  demonstration may last.
Unsurprisingly,  the livestreamed protest has not been short on controversy. LaBeouf has dealt with white supremacists and general opposition, the most toxic but well-handled of these interactions occured when a passerby said "fourteen" into the camera that was livestreaming the protest.
The word "14" is a secret message to other white supremacists, referencing the phrase, "we must secure the existence of our people and a future for white children," as the phrase contains "14" words.
LaBeouf obviously acted against the white supremacist by getting directly in the uninvited guest's face shouting "he will not divide us!" The two shouted at each other for a few minutes before the white supremacist finally left and the protest could continue peacefully.
LaBeouf had another altercation which led to his being arrested. Supposedly, a young man approached LaBeouf for a picture but said, "Hitler did nothing wrong," when he got close.
LaBeouf's mother is Jewish and he considers himself Jewish as well, so LaBeouf immediately took offense and took action. The two began shoving each other until eventually things escalated to the point where LaBeouf was taken in by police. He was out of jail and back at the protest by the next morning, however.
The four-year anti-Trump protest is being called another one of LaBeouf's "art installations" which are known for being unique and unusual. His former fame helps elevate these installations and he has an impressive history of weirdness to boast.
The musical "Shia LaBeouf" reached over forty-four million views on YouTube and features a plot where someone is being chased through the wilderness by a murderous LaBeouf. In early 2014, LaBeouf starred in an art installation where he played a motionless statue that could not react no matter what awful things strangers said or did to him. LaBeouf was almost sexually assaulted during the installation and had to stop his performance, but there would be plenty of art in his name to come.
LaBeouf's latest undertaking is but the latest stage in the his dramatic evolution, leaving many wondering not only what the protest will amount to, but about the artist behind it as well.
Split and the Shyamalan Redemption
by The Cowl Editor on January 26, 2017
---
Arts & Entertainment
---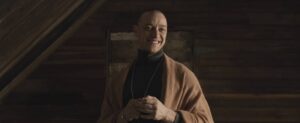 by Michael Welch `17
A&E Staff
In perhaps the greatest M. Night Shyamalan twist yet, the director has turned his career around. Shyamalan burst onto the movie scene with thriller hits, The Sixth Sense, where he trademarked the Shyamalan twist that would be parodied and revered by his cult fan-base.
However, his name and trademark twists almost became a joke when he released several laughably bad films. The Happening featuring a lifeless performance from Mark Wahlberg, was a "horror" film where the monster was trees.
Devil featured five people in an elevator, the twist being the fact that one of them was the devil. But who? Nobody watched long enough to find out. The career-ender, however, was the insulting and infamous adaptation of The Last Airbender.
Many fans will never forgive Shyamalan for some of these films, but in the last few years there has been a surprising return to form for the ridiculed writer. His horror movie The Visit hit theaters in 2015 and received a surprisingly positive review from both critics and moviegoers alike.
The writing was fun, clever and scary at times, while the film featured a trademark Shyamalan twist that did not feel too rushed or stupid. It looked like Shyamalan was finally having fun writing again, but his reputation cannot be saved by one pretty-good movie.
That is what makes Split so important. This is the movie that could restore Shyamalan's name to its former glory, and the reviews for Split are so-far extremely positive. Split is certified fresh on Rotten Tomatoes with a 76 percent from critics and an impressive 83 percent from moviegoers. The film features a dramatic one-man-show performance by James McAvoy who plays a man with split personalities.
His performance is the film's main draw, but fans are also excited to see if Shyamalan is back to his old ways. Shyamalan creates a tense but fun environment to let McAvoy run wild with his performance as he plays almost twenty different characters without changing costume.
The film is currently in theaters and opened to positive box office numbers and reviews which is good news for Shyamalan fans who stuck with him through his awkward phase.
Split's positive reception means studios will be more open to giving him money to create more of his tense thriller/horror films in that distinctive Shyamalan style. Fans of the well-executed twist ending can rejoice because it appears, in another shocking twist, that Shyamalan is back among the Hollywood elites.