Celebrating Women and Feminism for 110 Years: PC Holds Events to Honor International Women's Day
by The Cowl Editor on March 18, 2021
---
Campus
---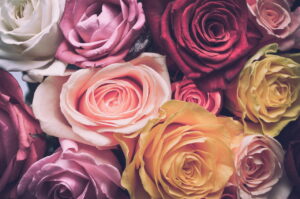 by Katherine Morrissey '22
News Staff
Over the duration of March, the Providence College community has been simultaneously celebrating women's achievements and raising awareness of women's and gender issues in light of International Women's Day.
International Women's Day takes place annually on March 8. According to the International Women's Day website, it is a global holiday dedicated to "celebrating the social, economic, cultural, and political achievements of women." It also marks a call to action for accelerating women's equality.
International Women's Day has been celebrated ever since 1911 and has continued to gain support and attention over the years. This year, IWD celebrated its 110-year anniversary.
PC students were quick to become involved with IWD by dedicating a whole week to celebrating the holiday. This was evident through a variety of clubs on campus organizing in-person and virtual events, all of which had to do with the empowerment and celebration of women.
PC Democrats, alongside Student Congress, Campus Ministry, and the Board of Programmers staged events open to all students and faculty. Their goal was to stimulate discussion surrounding the aforementioned topics. One event that was particularly successful was the panel titled "What It's Like to Be a Woman at PC." 
One notable panelist from the night was Tess Jacobson '22, an economics major and German minor. On top of her studies, Jacobson is vice-president of Women Will, where she has dedicated time and effort to the feminist cause on and off-campus, as she demonstrated by participating in the panel.
When asked about what motivated her involvement at the College, Jacobson stated, "While I have always been a feminist, I decided to become more involved to better understand what feminism means at PC." She continued, "I've met people at PC who agree and disagree with feminism and heard/seen some events that seemed anti-feminist, so I decided to get involved myself." Jacobson's involvement shows how students can be proactive in getting involved and educated about issues they are passionate about on campus. Women's Week served as an opportunity for both involvement and education. 
Regarding the event, Jacobson stated, "I think the event definitely raised awareness about the issues and discrimination women can face on campus. Especially when it comes to hookup culture, sexual harassment, and sexual assault."
Jacobson's sentiments show how events like "What It's Like to Be a Woman at PC" have the potential to provide awareness of and education on even the most challenging subjects. Topics like sexual harassment and sexual assault are sometimes difficult to discuss, especially in front of faculty and other students, but are nevertheless integral in raising awareness and creating solutions for students on campus. These are real and relevant issues, especially considering the correlation between occurrences of harassment or assault and the prevalence of hookup and drinking culture on college campuses.
Concerning the success of the event, Jacobson remained optimistic but truthful, stating, "There was a good number of students and faculty that attended the event, which was encouraging to see. However, the problem with events like these is it seems to always be the same people that attend. While all attendees are always appreciated, without new faces, events can tend to be an echo chamber."
While events are gaining more student attention, there is always room for more students to attend and get involved, and especially individuals who know less about women's issues.
Jacobson also commented on what misconceptions or changes she thinks might benefit the PC community to support gender equality. "I think first and foremost it's helpful to stop the stigma that's sometimes associated with feminism, that it's a bad word or only a women's issue. Feminism on a basic level simply means you believe men and women should be equal."
While stigmas about feminism and its meaning continue to be problematic, events and campus efforts like those associated with Women's Week promote further awareness and understanding for students. However, some question if these efforts are enough and if change to the campus climate is needed for long-term solutions.
Jacobson mentioned a potential curriculum change when asked about beneficial changes that could be made. "I think encouraging more students to take WGS [women's and gender studies], or Black studies courses, or any course that promotes diversity is always helpful."
Although there are many issues facing students on college campuses in our world today, the efforts made by students like Jacobson during Women's Week demonstrate the ways in which the College is starting to have the important conversations needed to not only raise awareness, but ultimately to reduce the prevalence of gender-related issues on campus going forward.