Bursting the PC Bubble: Looking Back on the Year's Biggest Events
by The Cowl Editor on December 6, 2018
---
National and Global News
---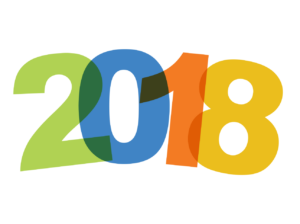 by Kelly Marcela '21
News Staff
As the calendars turn to December, people reflect on the past 12 months, and it seems like every year people say it has been "the most eventful year" in history. This may be a bold claim, but 2018 definitely had enough events to fill the news.
Politics always seem to dominate the news, and this year was no exception. With a Republican-controlled Congress, many of President Donald Trump's policies were implemented in 2018, including major reforms to taxes and health care. 
Foreign policy was also a main focus, as President Trump met with two of the world's most controversial leaders: Vladimir Putin at the Russia-United States summit and Kim Jong-Un at the historic North Korea-United States summit. 
Immigration was another main topic in politics this year. In November, a migrant caravan from Central America reached the U.S. border, resulting in a clash between migrants and border officials armed with tear gas. 
This news came shortly after another border issue, as illegal immigrants were separated from their families and hundreds of their children were housed in government custody.
Overall, the political climate in the U.S. remained polarized, as it has in recent years. This culminated in the November 2018 midterm elections, when the polls saw a record number of voters. 
Ultimately, Democrats took over control of the House of Representatives, but Republicans kept the majority in the Senate.
In 2017, Time Magazine named "the silence breakers," those who spoke out against sexual assault and began the #MeToo movement, its Person of the Year. 
The #MeToo movement continued in 2018 and spread far beyond Hollywood, as women and men of all backgrounds came forth and shared their stories. 
It even reached the highest level of government when allegations came out against Supreme Court Justice Brett Kavanaugh. He was accused of sexual assault by Dr. Christine Blasey Ford during their high school years, and she testified to the Senate Judiciary Committee in September. 
Kavanaugh was confirmed and sworn in on Oct. 6 after an FBI investigation; however, the proceedings brought attention to sexual assault survivors, and Ford received public support.
Meanwhile, news surrounding the British Royal Family frequently made international headlines. 
On April 23, Prince William and Duchess Kate Middleton had their third child, Prince Louis. 
Millions around the world watched the Royal Wedding on May 19, when Prince Harry married Meghan Markle. The couple announced a few months later that they will be expecting a baby in 2019.
Sports occupied the news as well, starting with the 2018 Winter Olympics in PyeongChang, South Korea. 
Norway took home the most medals with 39 in total, but the United States had a fair showing, earning 23, nine of them gold, including team wins in women's hockey and men's curling. 
Over the summer, the 2018 FIFA World Cup took place in Russia, with France beating Croatia in the final 4-2. 
It was also an exciting year for American sports: the Philadelphia Eagles and the Washington Capitals took home their first championships in franchise history. The Golden State Warriors and the Boston Red Sox also added to their dynasties, with a sixth and ninth championship, respectively.
2018 was also a big year for pop culture. At the movies, superheroes seemed to be fan favorites, with Black Panther, Avengers: Infinity War, and Incredibles 2 as the top three grossing films. 
Movie musicals were also a trend, with films like The Greatest Showman, Mamma Mia 2: Here We Go Again, A Star is Born, and Bohemian Rhapsody finding success at the box office, as well as their soundtracks on the album charts. 
It was a notable year in music as well, and Drake's album Scorpion was the hit of the year. Starting with Ed Sheeran to most recently Ariana Grande, a wide variety of artists and genres had songs on the Billboard Hot 100 in 2018.
Unfortunately, a year in review would not be complete without remembering the tragedies as well. 
Wildfires devastated California, leaving dozens dead throughout the state, and thousands more homeless or with lost possessions. 
There were senseless acts of violence and hatred all across the country, from the bar shooting in Thousand Oaks, California to the shooting at the Tree of Life Synagogue in Pittsburgh, Pennsylvania. 
However, tragedies can also unite people and empower them to make a difference. This was exemplified by students in Parkland, Florida, after 17 were killed at their high school, Marjory Stoneman Douglas. They became gun control activists and started a movement led by young people, eventually organizing the March for Our Lives in March 2018.
2018 has been an eventful year to say the least, and this is just a sampling of it. Whether it was good or bad, memorable or forgettable, we made it through another year…so here's to 2019.