Halloween Haikus
by The Cowl Editor on October 25, 2018
---
Features
---
TickTok TickTok Tick
I feel it running after me
Its breath on my neck.
—Jessica Polanco '20
I can't feel myself.
No one hears me talk to them
Is this death for me?
—Connor Zimmerman '20
I hear a shuffle
And a chill goes down my back
All I see are eyes
—Sam Pellman '20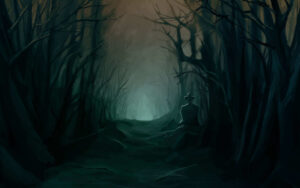 It lived in Mary's room
Mom blamed imagination
But I felt its breath
—Julia Zygiel  '19
Late October thoughts
Of pumpkin pies, sugar highs,
Warm nostalgic hearts.
—Erin Venuti '20
Aura of horror:
Ghosts, witches, black cats are nigh.
The best time of year.
—Sam Ward '21
Chill With the Fitness Center During National Yoga Month
by The Cowl Editor on September 20, 2018
---
Campus
---
By Samuel Ward '21
Every year since 2008, the United States has recognized September as National Yoga Month. In recognition of this, the Concannon Fitness Center is offering a number of yoga classes and events in the upcoming weeks.
The Fitness Center offers a yoga class every day, with 30 spots available per class. Students can sign up using the Providence College Rec  Sports app. 
During the opening weeks of this semester, the classes have been filled up quickly. Classes can start as early as 7 a.m. or as late as 8 p.m. 
Shannon Moore '19, a yoga instructor at PC, defined yoga as a "mind and body connection" and not just "touching your toes," through which people can get whatever they seek from it. 
While it is intimidating to think about, Moore claims to run her classes as fun group exercises. 
Since she normally teaches classes early in the morning, she wants people to feel "relaxed but also recharged" for the day ahead of them. If you are not feeling up for it in the morning, it could be worth checking out an 8 p.m. class. 
Sevigny Fortin '20, who teaches an 8p.m. class commented, "Yoga is a version of escape when you're wound up." She explained that it helps her slow down through the day-to-day trials of a college student.
Fortin spoke about a multitude of health benefits of taking yoga, both physical and mental. Fortin said, "I am more physically fit. I also have more energy and I am sick less." She also mentioned, "Yoga has helped me fight the negative aspects stress has on the body."
Yoga is all about vinyasa flow, movement accompanied with regulated breathing. Class starts with natural rise and fall exercises. 
After the warm up, the focus switches to the entire body. The instructor will then lead you into multiple poses and meditation techniques.
There are a number of events coming up this week to celebrate National Yoga Month. 
The fitness center will be handing out yoga cards to keep track of classes attended. After four yoga classes, the attendee will receive a prize. 
In addition to this, there will also be outdoor yoga classes offered at 4:45 p.m. on Tuesdays. All of these events are done to increase yoga awareness throughout the campus.
"I think people are intimidated by it," Moore said. However, there remain individuals committed to making yoga an integral activity for PC students. "It's just a matter of getting people in the door," Moore commented, "yoga is whatever you need it to be."
PC's yoga instructors want to emphasize that yoga is for everyone. Both guys and girls take part in class weekly. This simple activity can help PC students slow down, deal with stress, and, most importantly, exercise. "Bottom line, everyone has to try yoga," says Fortin.