Taylor Swift and Joe Alwyn Split: Reactions Reveal Public Attitudes Toward Female Artists
by Kendall Headley '26 on May 29, 2023
A&E Staff
---
Arts & Entertainment
---
Just weeks ago, Taylor Swift and Joe Alwyn reportedly called it quits after six private years together. An insider shared that "they had been together for such a long time and were spending so much time together, but their personalities were just too different," stating that Alwyn is more introverted than Swift, who initiated the breakup.
Many speculate that the seemingly arbitrary timing may be due to Swift's recent burst of fame—when the couple got together, she had been out of the spotlight for nearly two years after releasing her album 1989 in 2014, and would continue to lead an exclusively personal life until she dropped Reputation in 2017. Currently, Swift is living amidst multiple re-releases of her previous albums, the popularity of her new album, Midnights, released in October 2022, and her ongoing Eras Tour across the United States' largest venues. This surge of action by Swift elevated her current celebrity status, which may have driven the couple apart.
Fans were taken aback at the split, due to the duration of the relationship and their collaboration on deeply emotional projects, such as her albums folklore and evermore. Public reactions have varied widely, with some looking to her lyrics as a source of mutual mourning and emotional insight and others adopting critical opinions about her character.
Many social media posts have praised Swift for her ability to continue performing after the end of a six-year relationship. Others have recognized Swift's journey through love as influencing their own—one TikTok user expressed that the breakup affected her significantly because "when [Swift] found the one she made us believe that we will find our Reputation and Lover after we went through Red. She helped us realize that love was supposed to be golden."
Despite the support and spotlight on her artistic intelligence, some reactions reflect the thinking that followed Swift for the majority of her young adulthood. Before her step back from the stage in 2015 and subsequent relationship with Alwyn, many judged Swift's character by the men with whom she was involved. Interview questions inquired about her dating life rather than her projects: On The Ellen Show in 2011, DeGeneres prompted her to answer, "I am Taylor Swift, and I am dating 'blank,'" after she had repeatedly said nobody. In a red carpet interview at the 2015 Grammy Awards, a reporter told her, "you're going to walk home with more than maybe just a trophy tonight, I think lots of men." Both of these instances exemplify the misogynistic treatment she has faced: a disregard of her artistic accomplishments and focus on the men in her life. Similar approaches have emerged after the split. One Twitter user wrote, "Taylor Swift fans after she breaks up for the 100th time and proceeds to release yet another album blaming her bf for the breakup." This response, instead of understanding emotional turmoil as the source of inspiration for her music, boiled her career down to albums "blaming her boyfriends."
Reactions to Swift and Alwyn's split signifies societal progress past the standard of judging women's careers and character based on their relationship status, leaving the public with a sense of appreciation for the complexity of female art. While these advancements are eminent, glaring inconsistencies mirroring aged ways of thinking still permeate. Swift has always been transparent on her stance. In the closing statements of her Netflix documentary, Miss Americana, she says, "I want to still have a sharp pen and a thin skin and an open heart."
Girls With Honey-Colored Hair and Owl Eyes
by The Cowl Editor on November 19, 2021
---
Portfolio
---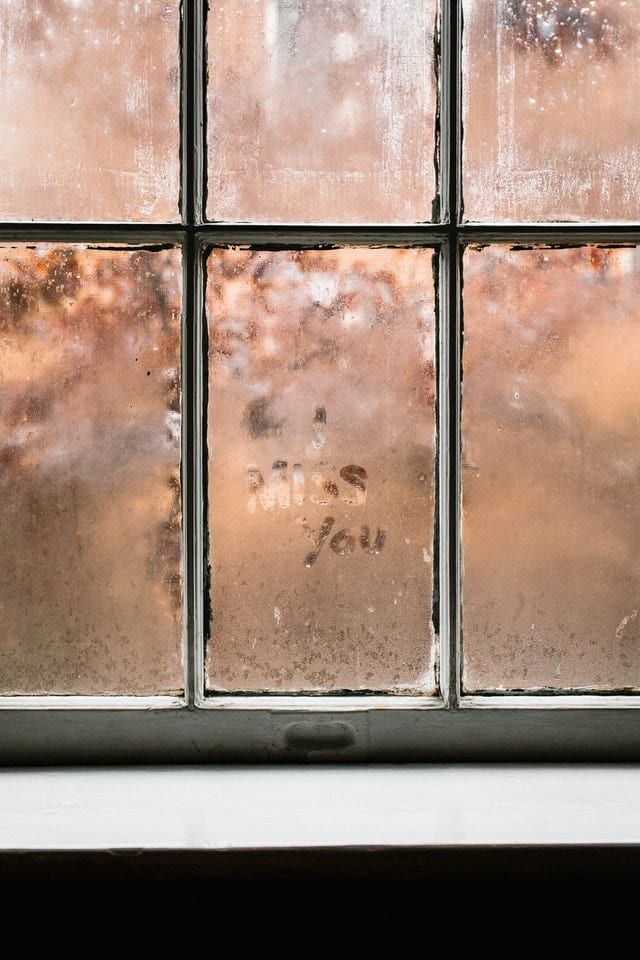 by Taylor Maguire '24
I watch as my friend Lena packs up for her semester in France. She lines up her wool sweaters and corduroy jeans in a color-coordinated fashion upon her childhood bed. It is very quiet in her room.  
"I'm going to die alone," my best friend Dewey announces, breaking the silence. He drapes his arms along Lena's bedroom window sill, stretching his legs along the bay window. His eyes gaze around at the passersby on Pierrepont Street.  
"Dewey, you are not going to die alone," Lena says.  
I open the window and light a cigarette.  
"Piper was your first college girlfriend. The first girlfriend of many girlfriends that you will have. She wasn't going to be the one that you married. Besides, I didn't even like her and I like everyone," I say.  
There were a lot of things I did not like about Piper. Piper was the girl with honey-colored hair and big brown owl eyes. She was skinny as a twig, and she got into all kinds of parties because everyone knew her parents were rich. She gave cold, war-like glances to those she did not like, which was half the student body at NYU, and rejoiced in the attention given by those she wanted to be. She thought Led Zeppelin was an energy drink and Sylvia Plath was on our city council. But all that aside, she was simply a narcissistic, manipulative asshole and treated Dewey as an inferior. The thing about Dewey was that he got attached to the pretty face and his made-up ideologies of those he dated, but he never fell for the actual person. His romanticized imagination was his Achilles' heel.  
"Why do you think she did it?" he asks, looking over at me.  
"Honestly? She was bored," I say.  
"Would you ever cheat?" he asks, taking the cigarette from my hand to smoke it himself.  
"I think cheaters are cowards. Cowards caught between the security of what they have and going after the potential that remains unknown. Do I think hooking up with a boy on the soccer team at school was worth the price of your relationship? No. But girls like Piper only want things for image sake, for the stories to tell her friends at breakfast," I say.  
"I'll never cheat on someone. Or be the person that another cheats on with. Being on the receiving end of it is too painful," Dewey says.  
"What I don't understand is why you still want her back after all that," Lena says, stuffing things into a suitcase that was twice her size.  
"You didn't know Piper as I did. Okay, so she didn't read the newspaper or take the subway, and she was a little daft at times. But she would make her side of the bed in the mornings before leaving, and she'd send me website links to jackets she'd thought I would look good in. And she texted me on my birthday, and on our anniversary, " he says. I watch as he struggles to defend what he wants to believe is true, which is that Piper cared about him the same way he still cares about her.  
Lena lets out a sigh before saying, "Dewey that's the bare minimum." 
The sad thing was that Lena and I have had this conversation with Dewey many times over the dwindling days of August since they broke up. Every time she'd get brought up, Dewey would try to work backwards and analyze what he did wrong, why he wasn't good enough. He was trapped in a rabbit hole of his regrets and doubts. At the end of the day, he was just too entranced by Piper's owl eyes to see the red flags that she carried around with her.
Yet Another Breakup Rocks Bachelor Nation
by The Cowl Editor on November 4, 2021
---
Arts & Entertainment
---
Yet Another Breakup Rocks Bachelor Nation
Does the Bachelor Franchise Live Up to Its Premise?
Grace O'Connor '22
The Bachelor franchise consists of a beloved set of shows based on the premise of bringing together a couple that will live happily ever after—or does it? On the most recent season of The Bachelorette, lead Katie Thurston, a fan-favorite contestant from Matt James' season of The Bachelor, ended her season engaged to contestant Blake Moynes. Thurston's happiness was tangible both on the show and after the cameras stopped rolling. She expressed on multiple occasions that she spent years trying to find the right man who matched her maturity level as well as her fun side. It seemed that she and Moynes were headed for the "happily ever after" the Bachelor franchise purports to create.
However, it appears that things were less rosy between the happy couple behind the scenes. As People Magazine explains, last week, both took to Instagram to write, "It is with mutual love and respect that we have decided to go our separate ways. We are so grateful for the moments we shared together and the entire journey that has unfolded this year, but we ultimately have concluded that we are not compatible as life partners, and it is the most caring choice for both of us to move forward independently." 
Another statement made by Katie in Us Weekly brings more clarity to the situation: "We were together for six months [and] Blake and I are very level-headed and mature, and we communicate very well on our thoughts, and we just both knew if this was how our first six months were as a couple, going forward it was going to not be in our best interest for our happiness to stay together."
Although news of the breakup is disappointing to fans, it should not come as a complete surprise. The reality of The Bachelor franchise, whose purpose is to bring together two soulmates for life, is that a majority of its couples ultimately end their relationships less than a year after the cameras stop rolling. 
Indeed, when reality hits couples after their screen time is over, many are unable to uphold their commitments to one another. A Middlebury site network study examining the success rate of the show in creating long-lasting relationships finds that, "It turns out not that many [last]. In fact, only two-thirds of the seasons end with proposals. Then out of those proposals, only five have led to marriage, with The Bachelorette having a better success rate at 30 [percent] versus The Bachelor at 11 [percent]." 
These statistics suggest that the Bachelor franchise is more successful as a source of entertainment for viewers than as a means of helping two soulmates find each other. With this being said, however,  it is important to note that there are 24 couples who are still together. Nonetheless, despite the many valuable relationships and connections that have been ignited through the franchise, over time, it has lost its legitimacy not only because of its demonstrated failure in helping contestants find lifelong partners, but also due to a tendency of contestants to come on the show to find not love, but rather, fame. 
This was especially apparent in the last season of Bachelor in Paradise, with contestants Brendan Morais and Pieper James more concerned about how many Instagram followers they had and how they looked to the public rather than strengthening their actual relationship. 
Thus, with regard to the question of whether the Bachelor franchise is doing what it is meant to, the answer is both yes and no. Although it seems to give contestants all the resources they need to find love, the majority of relationships that form while the cameras are rolling do not last. Moreover, in recent years, more and more contestants seem to go on the franchise's shows for fame because they are so popular and widely broadcasted. As the franchise moves forward, fans can only hope that its producers find ways to facilitate more genuine connections and that contestants do not go on the shows hoping to find stardom, but rather, true love.