Empowering the Next Generation of Young Black Girls: Dr. Smith-Purviance Begins Black Girl Magic Program
by The Cowl Editor on February 11, 2021
---
Campus
---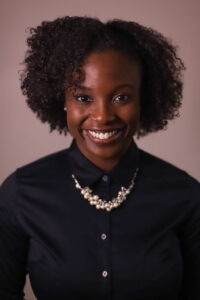 by Hannah Langley '21
News Co-Editor
This article is part of The Cowl's Listening Tour, a series that aims to amplify the voices of BIPOC members of our community and bring awareness to social justice initiatives on campus. 
When Dr. Ashley Smith-Purviance, assistant professor of Black studies and of public and community service studies, came to Providence College this year, she knew she wanted to begin a community outreach program for young Black girls in the Providence community. With the help of a $15,000 grant from the Nellie May Educational Foundation, she was able to begin her Black Girl Magic program at PC, giving PC students the opportunity to mentor Black girls in middle school.  
Before coming to PC in 2020, Smith-Purviance was a student at the University of Wisconsin-Madison, where she taught educational policy studies and gender and women studies courses and received her doctorate. During her time in school, Smith-Purviance realized that she had a strong desire to help young Black students, specifically girls and young women. It was in Madison, WI that Smith-Purviance began her first Black Girl Magic program. 
Similar to the program she began in Wisconsin, the Black Girl Magic program at PC is an after-school program in which Black middle school girls meet with four PC students who act as mentors to the girls. During these meetings, the girls engage in a variety of ice-breakers, crafts, and other activities, said Brittney Smith '22, a marketing major and Black studies minor, who is one of this year's mentors. 
"We try to tie in small lessons or things for the girls to think about while still keeping it fun and engaging," said Smith. 
Due to the ongoing COVID-19 pandemic, the Black Girl Magic program has been held virtually so far. While there have been challenges engaging with the girls sometimes over Zoom, Smith-Purviance and the mentors try their best to make the girls comfortable. They noted how many of the girls do not put their cameras on during the meetings, but Smith-Purviance and the mentors want to emphasize that they are beautiful just as they are and try to grow confidence within them. 
Smith found out about the program when she received the email from the Black studies program about becoming a mentor and part of the program. She immediately knew she wanted to get involved. "I'm just so happy a program like this is here," said Smith. As a Black student at PC, she noted, "There was no way I could be here and sit out on this."
She hopes that a program like this will also help build a stronger connection between PC and the greater Providence communities. "There are people on this campus that are dedicated to seeing PC grow and give back to the community," Smith said, and she hopes a program like this will exemplify that idea. 
The other mentors include Kim Hussey '24, Jennifer Merandisse '24, and Brianna Harper '22. Along with Smith, these four women have been mentors since the program's founding in November and plan on continuing to work with the middle school girls throughout this semester. 
When asked why she became part of the program, Harper responded, "I got involved because I believe it's important to teach young Black girls the positives of being Black." She continued, "We want to make sure they understand Black is beautiful!"
As mentioned, the current virtual platform for the program has made building connections with some of the girls more difficult, but they are all working towards making the girls more comfortable with each meeting. "Not all the girls know each other yet," said Hussey. "It can be scary talking to college kids in front of other kids in your school, and we understand why they are nervous." Smith noted that while she knows many of the girls are uncomfortable, she wants them to learn and know that they can turn to any of the mentors, including herself, for help and support. 
Right now, the program consists of over a dozen middle school girls from Gilbert Stuart Middle School in Providence, but Smith-Purviance is currently working towards expanding the program to more local middle schools. 
Smith-Purviance also hopes that the current and future mentors will use their experience in the program to make it their own and carry the lessons they learn with them in the future. She looks forward to working with the current mentors, as well as bringing new mentors into the program. 
Not only does Smith-Purviance want the mentors and young girls in her program to learn from this experience, but she also wants to spread this entrepreneurial spirit to all PC students. Beginning next fall, Smith-Purviance plans on teaching a class focused on creating programs that build community relations through the lens of Black girlhood and appropriately and properly working with students of color. 
Both Smith-Purviance and the current mentors of the Black Girl Magic program have high hopes for the future of the program at PC and hope that it will continue to build in the years to come. 
Working Towards PC Equality: IDEI Department Establishes Student Representative Groups
by The Cowl Editor on December 5, 2019
---
Campus
---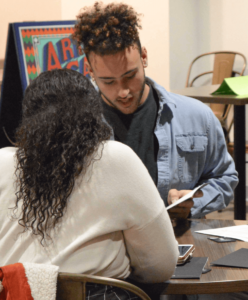 by Hannah Langley '21
News Co-Editor
For several years now, Providence College administration, students, and faculty have been working towards creating a PC200 plan that includes many initiatives, such as the promotion of more diversity and inclusion on campus. Recently, the office of Institutional Diversity, Equity and Inclusion (IDEI) at PC has established two student groups to help the College fulfill this goal. 
These two groups, the Advocates of a Beloved Community (ABC) and the Student Diversity Advisory Council (SDAC), are both comprised of around a dozen students, each representing a different student organization or club on campus. 
According to a formal document from Quincy Bevely, assistant vice president of institutional diversity, the "Advocates" and council members "will be trained in areas related to cross-cultural understanding, micro-macro aggressions, restorative practices, and conflict resolution." 
Furthermore, ABC will provide the PC community with events that will promote further awareness about bias and hate, giving students, faculty, and staff the opportunity to, according to the same document, "engage in anti-bias education, advocacy, and solidarity."
As previously mentioned, multiple students were chosen for each of the groups, representing various PC clubs and organizations, including Student Congress, Board of Programmers (BOP), Friars Club, Board of Multicultural Student Affairs (BMSA), Organization of Latin American Students (OLAS), Stopping Homophobia, Eliminating Prejudice and Restoring Dignity (SHEPARD), Campus Ministry, Orientation Leaders (OL), Residence Assistants (RA), Peer Mentoring Program (PMP), Horizons, Providence Immigration Rights Coalition (PIRC), Brotherhood, NAACP, ALPHA, ESports, The Cowl, and Believers of Word (BOW). 
Jacqueline Peterson, special advisor to the president, talked about her role in the IDEI department and her part in creating these groups. "The priority goal," she said, "has been to implement a structure and collaborative partnerships on campus to identify the strategic direction for the College's DEI initiative." Her role in this is to provide leadership to not only the student groups, but also to the educators and faculty in the IDEI department. 
The purpose of SDAC, Peterson said, is to "empower students to lead and promote a campus environment that is committed to equity, social justice, and inclusive excellence." ABC's role is to "develop appropriate educational, supportive, and restorative strategies to address campus climate issues that may arise in the wake of bias-related incidents and prevent further occurrences." 
Along with Bevely and Peterson, Nick Sailor '17, the director of training and education for IDEI, and Kalan Lewis, a current graduate assistant, have had an integral part in making these two student groups and continuing to work with them and the PC community to promote diversity and inclusion. 
Earlier this year, Bevely selected students to represent each of these organizations. Acklynn Byamugisha '20, advocate for BMSA, talked about the selection, saying, "I was chosen by Quincy [Bevely] and I was more than thrilled to take on the position." Both Byamugisha and Elizabeth Duffy '23, advocate for Campus Ministry, talked about how their roles will be in building more respect around campus, creating a greater cultural awareness, and highlighting differences across cultures. Byamugisha talked more about this, saying, "Multiculturalism goes beyond race [and] what the eyes are able to see."
Duffy is hopeful that the group will be able to cultivate awareness and change on campus, saying, "I feel like there is always room to grow in becoming a close-knit community of friends, and I'm hopeful that this newfound deeper sense of family and love will radiate into the world when students graduate."
Ricardo Guzman '20, representative for the SDAC and president of SHEPARD, talked about how their group is also going to promote equality and awareness, saying they plan on having meetings starting next semester to hear more about what various clubs and organizations have planned for promoting diversity and change. "It is one thing to work with the student body," said Guzman, "but through this group we hope to create institutional change."
On Nov. 13, both groups met in Moore Hall to begin training with Diane Goodman, who has devoted her life to training, consulting, teaching, speaking, and writing about diversity and social justice. Goodman came to PC's campus to meet with the students from both of these groups in order to prepare them in their roles and for their lives in the future, as well. 
Both groups will be beginning work next semester, and Bevely is excited for what is to come.
Juniors "GoFor" It by Beginning Errand Service: Ryan McItyre '21 Hopes to Bring PC Community Closer Together
by The Cowl Editor on September 19, 2019
---
Campus
---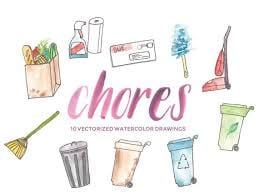 by Matthew Mazzella '20
News Staff
Ryan McIntyre '21 has always been ambitious, and he and a group of juniors have taken this ambition to the next level with his new business on campus called "GoFor."
The startup is an errand-running service that strives to bring together the Friar family by connecting Friars who have spare time with Friars who have their hands full and are short on time.
McIntyre's primary goal is to help Providence College students capitalize on their daily walking patterns across campus to make Friartown a more efficient and interconnected community, all while making a few bucks in the process. 
The service is strictly student-to- student. It allows any student who is in a popular area on campus, like the Dunkin' line in Slavin, to have the option to pick up and deliver an order for someone while they are already headed in a certain direction. The order will not take much time out of their route, and money can be made at the same time. 
The junior self-starter has created an Instagram page to raise awareness about the new business around campus, and powers all orders through a Google Form, which can be found on their Instagram. The business runs on Venmo as their primary form of payment.
GoFor looks to open their errand running service to any student looking to make trips around campus with a similar model to Uber. 
Students can sign up for deliveries whenever they want to work. They can make their own hours, and while they will not be paid at an hourly rate, workers will take a percentage of the profits for their trip. McIntyre and his team have been hustling around campus completing orders themselves.
This is McIntyre's first time starting his own business, and he has his sights set on advancing his business during his remaining time in Friartown. The team of juniors who started GoFor have diverse skillsets to better develop their business. 
McIntyre and Sean Noonan '21 are finance majors with business backgrounds and will handle the business operations and marketing for GoFor. 
Ahmad Mims '21 is a computer science and economics major who has skills in coding and works for the IT department at PC. With his strong digital skills, he is in the process of creating a GoFor app, which will help advance their business significantly.
McIntyre is currently building up GoFor's brand image around campus, as his team has already logged 10 orders in their first week of business. He has his sights set on expanding the business to include grocery shopping for Friars who do not have enough time to go shopping on their own. 
There is a demand for this service on campus, and McIntyre and his team are filling it. They even pick up food from some local restaurants for students who want it, as well as from food delivery services, to minimize their customers' walks.
Though GoFor looks to make profits through their errand running, it is not all about making money. McIntyre is really looking forward to engaging with the Friar Family, providing a forum for GoFors and users to meet more people and form friendships they would never have had before.
Matthew Williams '22 is very intrigued by the new Friartown business, especially because of his daily Dunkin' coffees. Williams said, "I usually have a pretty busy schedule, so I would definitely use GoFor in the future. I hate waiting in the Dunkin line for my coffee, so this sounds right up my alley."
McIntyre's entrepreneurial spirit is another example of what makes Friartown so special. Great minds like the junior team at GoFor came together and used their diverse backgrounds and skills to create something unique. Friars are busy people, and McIntyre realized this and created a platform that will help students get any order that they want around or off campus without having to sacrifice precious time. 
While this business is very young, the team of juniors hope to become a household name on campus. McIntyre is very excited for what the future holds and looks forward to continue growing his business.