Tangents & Tirades
by The Cowl Editor on December 9, 2021
---
Opinion
---
Die Hard
Is Not a Christmas Movie 
Zach Rossi '23
The Christmas season is finally underway, which restarts a prominent debate of our time: Is Die Hard a Christmas movie? The decades-long debate finally ends here, for the correct take is that Die Hard is not a Christmas movie, and to think otherwise does not make any sense.  
Die Hard is an action and thriller film. It revolves around the character John McClane, an NYPD officer tasked with saving his wife and other civilians who are being held hostage by terrorists. The movie is  a constant battle between McClane and the terrorists. It provides viewers with great action scenes, but the only aspect of the movie that has to do with Christmas is that it takes place on Christmas Eve.  
Compare Die Hard to actual Christmas movies like The Santa Clause, Elf, or National Lampoon's Christmas Vacation. It is clear there is no actual element of a Christmas movie within Die Hard. The movies listed above have some sort of Christmas theme within them, whether it be Santa Claus, a literal elf, or hanging out with a crazy family for the holiday. Bruce Willis with an assault rifle shooting at terrorists while yelling "yippee ki-yay" does not exactly scream Christmas.  
If the movie took place on any night besides Christmas Eve, there would be no debate. Die Hard is a great movie, and if people want to watch it at Christmas time, good for them. But it is not a Christmas movie.  
Snow Days: A Thing of the Past? 
Erin Garvey '22 
Waking up in the morning, seeing the white flakes of snow outside my window, and thinking, "Maybe today will be a snow day," was always one of my favorite ways to wake up during the winter because it meant an extra day off from school and more time to sleep in. But thanks to Zoom, are snow days a thing of the past?  
The snow made commuting to school dangerous or even impossible under some conditions, which, in turn, resulted in a snow day. However, due to the COVID-19 pandemic, Zoom has become the go-to for teachers when they feel in-person classes are not the safest option. So, if it is too dangerous to commute and professors are unable to travel to school, will they move to remote learning for the day?  
Currently, it is unclear what a snow day will look like in the near future; however, it is safe to say that it will not be the snow days that we all experienced in the past. Snow days might be changing into days of remote learning and learning from home, replacing days off and sleeping in.  
What does a snow day mean to you? Will remote learning on a snow day be just as accepted as a day off? Or, should we just start hoping now that we have no snow days soon? Personally, I am going to miss waking up to an email stating "Snow Day: Day Off." 
Registration Frustration
by The Cowl Editor on October 24, 2021
---
Campus
---
Registration Frustration
Seniors Should Get More Priority in the Registration Process
by Erin Garvey '22
It is easy to forget the stress that comes with class registration, as it can be exciting to create a schedule in Schedule Planner. However, when the time comes to register, Providence College students wake up in a panic, worrying that they will not get the classes that they have so carefully planned their schedules around. At the end of three years of stress, seniors should not have to feel this sense of panic. Rather, because of the little time that is left, seniors should have priority to seats in a class.
Senior year is crunch time. It is the time for capstones, special topics seminars and classes needed to complete core requirements. This last year of our college experience is dependent on getting into necessary courses, so when those classes fill too quickly and options deplete, panic and anxiety set in.
While some majors do offer prioritized pre-registration for seniors, others do not. It is this inconsistency that leads to much unnecessary stress on students as they enter their final year. When it comes to actual registration day, classes might already be nearly full due to other pre-registration processes, including athlete registration. 
Additionally, this year's seniors are facing issues in registering for classes in their own majors. In the psychology department, for example, students who might be on the path towards a graduate degree or job in the field of psychology are not permitted to take any classes within the department if the students have already fulfilled the requirements that those courses offer. In this case, it is actually the juniors who are receiving priority treatment. There should be an adequate number of seats available within classes of every major department so that students in those majors are able to take the courses that interest them and relate to their future careers. For seniors especially, this field experience could begin shortly after the spring semester ends. 
Each senior should be able to sit down with their advisor and submit a complete list of classes they need for that semester. This will allow administrators and faculty to learn how many students need a seat in specific classes and make the necessary changes to allow for maximum students. Currently, the system allows for an extremely limited number of seats in each class, preventing most students from having the ability to register. Oftentimes, this forces students to send emails in an attempt to persuade professors to open extra seats in the class.
This is not how seniors should be spending their last year at PC. We should not be begging for seats in classes, rather we should be focusing on work and  activities to celebrate our last year. 
We have all been through the rigorous registration process for three years, and we have all had to deal with the dilemma of not getting a seat in a desired class. While everyone cannot get all the classes they may want, senior year is not the time to be scrambling to fill a schedule. 
Of course, while there is no guarantee that this demand will be met in the coming weeks as we approach spring registration, this template should be considered for future registration periods.
 With more students being admitted and more classes in high demand than in previous years, it is imperative that each academic department take a look within their offered classes to see if this is really the most productive way to continue for their students' sake. 
Seniors have had to deal with this frustrating registration process, and it is time for much-needed change. With the world changing around us, it only makes sense to continuously look within our own systems to see what needs adjustment. 
Tangents & Tirades
by The Cowl Editor on October 7, 2021
---
Opinion
---
Tangents & Tirades
Worse than Parallel Parking
by Christina Charie '25
Opinion Staff
Those who attended the Homecoming festivities this past weekend understand the difficulties of navigating Providence College by car. Parking lots quickly fill while numerous drivers opt for parking tickets on Providence streets. CVS and Target are highly inaccessible for those without a car. After recent public safety announcements, many students might have concerns about walking to these locations. Decreasing the need to walk to off campus locations would put students at ease.  
The College has multiple options regarding the transportation issue. With the rising cost of Uber and the unreliability of the RIPTA, offering a student shuttle run by the College on a regular basis would be incredibly helpful for those without cars. Thayer Street, Providence Place, and CVS would be excellent locations for students to get takeout food, necessities, and hang out with friends. Keeping PC students together on the shuttles helps to ensure safety by eliminating the time students potentially travel alone.  
The second response to the issue would be to increase the amount of parking available on campus. Huxley Avenue has become difficult to traverse, with cars parking up to the stop sign near Admiral Street. If seniors who live off-campus take their car to reduce walking time, a parking space should be available for them. Parking on Huxley has created a hazard for other drivers. The campus has beautiful green spaces. Some of the least utilized areas could make excellent parking lots. Additionally, the current commuter garage at Anderson stadium is only two levels, with the tennis courts on top. Relocating the tennis courts and adding more levels of parking could also alleviate the strain. 
Nevertheless, PC must do more to increase transportation and parking options on-campus. 
Let's Push Back Landscaping
by Erin Garvey '22
Opinion Staff
Imagine you stayed up late studying or doing work, and when you finally go to sleep, you are woken up only a few hours later to a leaf blower right outside your window. While some may be able to continue sleeping with this disruption, the majority of students on campus will find they have no choice but to get the day started.  
During the week, we all would like to take advantage of a few extra minutes of sleep before we need to get up and start the day. However, when we find that we are woken earlier than necessary because of lawnmowers, leaf blowers, and other gardening tools, it can be frustrating. 
On a college campus where sleep and education are placed as the highest priority, landscapers should not be allowed to start until at least 10 a.m. This might seem late, but in reality it would allow for the majority of students on campus to ensure restful sleep without being disturbed earlier than necessary.  
If sleep production goes down, so will grades, involvement, and other tasks that students are responsible for, which the College thrives and depends. 
While, yes, it is important to keep the campus looking its best, it is also important to ensure that the students and their well-being are being considered at all times. 
Printing Help Desk
by Jezel Tracey '24
Opinion Staff
Have you ever been charged for printing 30-plus pages for class and only received two sheets: one being the title page and the other saying "error"? Well, me too!
  At times, it is hard to finish a large number of readings from a computer. Instead, it might be easier to follow along if those documents are printed. However, this becomes frustrating when one is constantly stricken with the fear that their printing balance will be lowered each time they print something.
  What makes this anxiety even worse is when one is charged for documents that were not able to be printed. Often, when this situation happens, it is assumed that the money will be restored into the account, and this is where the problem lies.
Depending on one's major, readings are assigned for almost every class, and some students rely on printing hard copies of those readings. Due to this reliance, the printing system should be treated with an equal amount of importance.
While you can be refunded for printing errors at the HelpDesk in the library, the process of doing so is a bit tedious. Especially on the occasions of last-minute printing, this process will be an inconvenience.
Simply receiving a warning about an error or being refunded through a faster method would make printing at PC a better process. It is important to note that this is not a complaint, rather a request for change.
Writer vs. Writer: Is It Better to Have Friends in Class or Not?
by The Cowl Editor on September 16, 2021
---
Campus
---
Having friends in class is helpful.
by Emily Ball '22
Opinion Staff
Yes, you should have friends in class.
When the time comes to register for classes for the upcoming semester, it is a good choice to take classes with your friends or your roommates.  
Some might argue that having friends in your classes would be an added distraction that takes away your focus from the class material and lectures, yet, this is inaccurate. Having a friend in the class would allow you to easily ask clarifying questions about the class without having to wait for an email response from the professor.  
If one of you is struggling to grasp a concept or an aspect of the lesson from that day, you can talk it out with each other. Instead of having a professor explain the answer to you in a potentially confusing and overly academic manner, your friend can explain it to you in more colloquial and relatable language. It's also much easier to get a quick answer fast because you don't have to wait for a response from your professor, you can have the answer much faster and easier. 
Having a friend in your class also takes away the awkwardness of finding someone to work with when your professor suddenly instructs you to "turn and talk with a partner." You also have someone to work with if the class has any group assignments, which is helpful because you can easily find times and places to meet to work on the project if you live together! 
Further, you already have somebody to sit with on the first day of classes, which is one of the most dreadful aspects of a new semester for anybody, especially those with social anxiety.  
The comfort of having somebody familiar in your class is an added bonus not only academically but also socially. There is somebody in your class that knows you well and makes you feel comfortable. Having this energy in class allows you to open up and participate far easier and act more like yourself. You will always have somebody to join you for those long walks to Harkins or the Science Building! 
Having friends in class is harmful.
by Erin Garvey '22
Opinion Staff
No, you should not have friends in class. 
Starting a new year, with new professors, new classrooms, and new materials can be really daunting which is why having a good friend in a class can be anxiety-reducing news. However, through personal experience, I have found that having a good friend in class can increase the level of anxiety and discomfort one may already feel in a class.  
  Firstly, what I mean by a good friend is someone that you consider more than an acquaintance. This could be a roommate, housemate, friend you hang out within your free time, or even someone you chat with on occasion. When we are working in high-stress environments, having a close friend nearby can have an adverse effect. If we are in a class that makes us nervous, do we want someone in the class who knows when you are confused or can tell that you are uncomfortable? Having someone be able to read your emotions can significantly raise the already high level of anxiety.   
  Another reason that it is not a good idea to have good friends in classes is that each individual has a different learning style. With a friend in class, you may feel the need to keep up, copy or even push yourself further to impress or outshine your friend. This can take away from the main focus on the class and hurt that individual's class grade in the long run.  
A simple way to overcome this anxiety-inducing situation is to try to see if you have any friends in this same course in other sections. This would allow for opportunities to come together outside of class to review or even bounce ideas/concepts off of each other. By doing this you are allowing yourself room for your own individual learning styles, and providing yourself with the opportunities for new ways of thinking from others in an environment and time that is less anxiety-provoking.  
Of course, during the first weeks of school having a good friend class seems like a really good thing. While the professors and students are getting adjusted to the materials, new schedule, and each other it is great to have someone there that you can take comfort in and feel calm with.  Just like learning styles, everyone has their own way of thinking and learning. Consider both sides of this argument and decide which is best for you and your learning styles.   
Tangents & Tirades
by kwheele4 on April 22, 2021
---
Opinion
---
At Least Send Me a Rejection
As the spring semester comes to an end, students find their summer fate in the hands of companies, firms, and publications. Due to the pandemic, this year's internship search has been brutal. Many companies are hiring graduate students or post-graduate students in place of undergraduates as summer interns because of the dismal job market. 
This leaves many Providence College students internshipless, spending hours on Handshake and LinkedIn in the wee hours of the night, vying for the few coveted paid internship positions. They send resumes out to quite frankly anywhere that seems remotely employable. 
The worst part that accompanies this digital, human-less process is the failure of employers to follow up with their applicants. This is due to a few reasons, one being that many digital job platforms are not up to date. Many companies leave up their listings even after filling the specified position. Thus, students' efforts are for nothing. 
Secondly, humans are barely involved in the review process anymore, with some companies sending resumes through a word-searching software to find proper verbiage that they think fits their position. The resumes that do not qualify are pushed to the side, and the student applicant has no idea. 
Lastly, a lot of companies have too many applicants. They just pick out the highest-qualified graduate student and move on, without even a notice to the 200 other undergraduates who thought they really, maybe, had a shot. 
This cycle ends with a lot of frustration and confusion on students' ends because they have no idea what to look for, who to contact, or if they even should keep trying to apply! Employers should have the decency and courtesy to send out a rejection letter to those they do not end up moving forward with, or, at the very least, they should update their postings. With these bare minimum techniques, students may have a better chance of enjoying  their spring semester, knowing how to move forward with their summer plans.
—Olivia Bretzman '22
---
Cooking and College Students
For the upperclassmen who live in Cunningham, Mal Brown, Ditraglia, Bedford, or Davis halls, there is always one room that is used significantly less than the others. 
While students spend the most time in their bedrooms by virtue of sleeping there, it can be said that out of the three remaining rooms, the kitchen, bathroom, and common room, it is the kitchen that is inhabited the least. 
In residence hall kitchens across Providence College's campus, stovetops and ovens remain unused, cabinets seldom opened, and refrigerators rarely see substances other than alcohol. It is true that kitchens here on campus remain rather desolate places, and it can be assumed that this situation results solely from a lack of cooking.  
For the college student, cooking is often viewed with as much dread as midterm exams, and, as such, students simply default to eating at the dining hall out of convenience. 
While the vast majority of students do not like to cook on campus, an even greater majority do not like the dining hall food. A precarious situation results from not wanting to cook and not wanting to eat what is provided. 
The irony of this situation is that it is one that can be avoided, as kitchens can and should be used for more than the purpose they currently serve in students' lives. 
College is a place to learn practical as well as academic subjects, and one of these practical things may just happen to be cooking. 
—Joseph Kulesza '22
---
Wear a Comfortable Mask Size
Before the pandemic, we thought that the only masks that existed were the traditional, light blue medical masks, and that only doctors needed to wear them. As we approach the  year-and-a-half mark of wearing masks, we now know that they come in all shapes, sizes, colors, and patterns. But which is the right mask for you?
Masks are mandatory in most states, which means that we have all had to adjust to the habit of wearing a mask in public. However, there are some tricks to making this uncomfortable habit more tolerable during this time. 
With reusable masks that are usually made from cloth or other fabrics besides the traditional polypropylene mask, there is a wide range of available sizes for sale. Wearing the proper size can make all the difference in helping a mask become tolerable during this already difficult time. When looking to purchase a mask, think of a couple different options. 
First, use a reusable mask, as it will save you money and will save the environment in the long run. Second, look at the available sizes to see what size is recommended for your face. You may have been using an adult large mask size for the past couple months, when you are really an adult small. 
This year is already pressing the limits of tolerance for all of us, so why let an improper mask size become another nuisance in your day?
—Erin Garvey '22
Tangents & Tirades
by kwheele4 on March 4, 2021
---
Tangents
---
Birth Control: Not Just for Pregnancy Prevention
The creation of birth control as a contraceptive aimed towards the safety and protection of women astounded many when it was first introduced. Despite the fact that birth control safely prevents pregnancy and has many medical uses outside of pregnancy prevention, social acceptance of birth control is still lagging.
When taken, birth control creates the illusion within the body that it is carrying a child, which then allows for the body to stop the usual menstrual cycle. This has the ability to slow down the aging process and loss of eggs for the woman, along with other health concerns. It is also commonly taken to prevent acne and the pain and other side effects of the menstrual cycle.   
Another health concern that birth control helps to prevent is adenomyosis, separate from its cousin endometriosis. Adenomyosis concerns the growth of uterine cells into the uterine wall, which can cause intense pain and even prevent pregnancy for women if gone untreated. 
Since birth control stops a woman's usual menstrual cycle, it prevents the growth of cells until the time of desired pregnancy, allowing the woman to stop any unwanted damage to her uterus, and can protect some women from experiencing acute pain throughout their lives.  
Birth control continues to expand its possibilities of helping women of all ages and health. Unfortunately, without the continued support and acceptance of birth control from society, women who use contraceptives of all kinds will continue to experience discrimination and prejudice, making it difficult for women to appreciate all that birth control has to offer. It is time to support birth control for its many different medical uses aside from preventing pregnancy, and all the women who use contraceptives.  
—Erin Garvey '22
---
Group Fitness Is Far From Just a "Girl's Thing" Everywhere Else but Here 
It is a common misconception that group fitness classes, particularly those taught at Providence College, are solely for women and include "womanly exercises"— all negative connotations included. Obviously, everyone has their preferences when working out, which is completely respectable, but many men do not want to attend a group fitness class because it is "for girls," "too easy," or they would be embarrassed.  
This is entirely false. Every class taught at PC, including various high-intensity interval training, yoga, spin, and body pump classes are meant for everyone at every fitness level. All of these classes taught in regular studios and gyms outside of the College are populated by people of all genders.  
In fact, many professional athletes of all genders take these types of classes to challenge themselves, work out, and stretch. They are no easy tasks and are trusted at a high level of performance in organizations such as the NBA and NFL.  
Aside from the misconception of their difficulty level, group fitness classes also hold many benefits. They build community, push students to do their best, add routine to daily life, and provide some of the best full-body workouts.   
It is incredibly important that our fitness community at PC begins to recognize that fitness is all-inclusive. No matter what one does at the gym and no matter what class one attends, they are humans exercising! They are working hard on their mental and physical health. It is important we respect that and not judge anyone on their unique fitness journey.  
—Olivia Bretzman '22
Tangents & Tirades
by kwheele4 on February 4, 2021
---
Opinion
---
Masks Should Not Embolden Risk-Taking
by Joseph Kulesza '22
Despite all of the controversy surrounding masks, the vast majority of people do not have an issue with wearing them. According to a KFF Health Tracking poll, 87% of Democrats, 71% of independents, and 55% of Republicans report that they wear masks every time they leave their home. 
It only seems like common sense that wearing face coverings would reduce the spread of an airborne illness: the fabric, polypropylene, or other synthetic fibers trap aerosol particles and larger droplets that leave our noses and mouths, preventing them from becoming suspended in the air. 
If most people do not take issue with masks, and science proves they are an effective tool in stopping the spread of COVID-19, then why are masks not a silver bullet for ending the pandemic?
Part of the issue with masks is psychological. Though wearing a mask can protect you and others from transmitting the virus, it can also embolden riskier behavior. This increased willingness to take on risk is explained by a psychological term known as risk compensation.  
This same principle of risk compensation was seen in the NFL, as a study concluded that newer helmets worn by players actually resulted in more injuries, given that players made riskier moves as a result of their false sense of security. 
Yes, masks are designed to protect you and those around you. However, masks should not be viewed as indestructible armor that permits you to engage in risky behavior. People must still follow social distancing guidelines, refrain from unnecessary travel, and adhere to other safety protocols even if they are sporting a mask. 
Masks and helmets aside, the greatest protection against injury or illness is common sense. With a new semester beginning, the Providence College community needs to use common sense to keep everyone safe.
---
Jill Biden: Qualified and Inspiring FLOTUS
by Erin Garvey '22
As America watches President Joseph Biden begin his presidential term, we also look in anticipation at Dr. Jill Biden. Dr. Biden displayed some of her valuable traits during her time as the second lady for eight years. She was able to learn and grow under former First Lady Michelle Obama, seeing what a true first lady must represent. The two possess many similarities, including the confidence to share their values.
Despite only being in office for a few weeks, Dr. Biden has already expressed her largest concerns and her plans for implementing new policies. She is a large supporter of education, as seen by her decision to become a teacher. With her love and passion for education, it was not surprising that Dr. Biden expressed an interest in improving the current education system in the United States. 
In fact, not only has Dr. Biden promised to create change during her time in the White House, she has also expressed that she intends to continue working as a professor while serving as FLOTUS. This indicates her genuine passion for education and also means that she can serve as a strong role model for members of our nation. Dr. Biden's career-driven attitude is inspiring, and this is something that our country can benefit from as we aim to battle against traditional gender roles.  
Although the Biden family has only recently set up shop in the White House, the qualities that Dr. Biden has already demonstrated during her short time as FLOTUS are extremely encouraging.
Tangents & Tirades
by The Cowl Editor on October 29, 2020
---
Opinion
---
Remote Friars Are Still a Part of the Friar Family
By Katie Belbusti '22
Opinion Staff
This year's midterm week is more stressful than previous years, and a contributing factor to that stress is COVID-19. With such a large number of Providence College students studying remotely this semester, it can be difficult to check in with students' mental health during stressful times.
PC has done a lot during this Mental Health Awareness Month to create an open dialogue about mental health with the students on campus. On Oct. 19, a thousand pinwheels were placed on Slavin Lawn in remembrance of college-aged people who died by suicide. Events such as this help to eliminate the stigma around mental health, but how does this help PC students learning from home?
The College has been busy planning "The Great Friar Comeback" after the outbreak in September. Amidst the commotion, though, the College seems to have neglected checking in with students studying remotely. These are very difficult times for everyone, and especially during Mental Health Awareness Month, the administration needs to show its support to fellow Friars who are not on campus.
We must encourage the College to demonstrate the same levels of concern for remote students as they do for on-campus students. These are challenging times for everyone; therefore, students and administration must ensure that all students are given the same support.
---
PC Should Have Gone Paperless
By Madeline Morkin '22
Opinion Staff
COVID-19 has fueled an unyielding number of questions regarding how to go about maintaining a regular education at Providence College. Post-quarantine, faculty and staff have had to consider these concerns that much more. Professors are social distancing, meeting students both through Zoom and in class, and spending countless hours attempting to avoid the virus while preserving beneficial instruction for their students. 
While this may be true, one notable issue still stands strong amidst even the hardest of efforts: the continuous spread of physical paperwork to and from professors and their students.
In making the many necessary changes to campus and academic life at PC, the College should have considered going entirely paperless for the semester. By going paperless, professors could have become more adept at the online schooling and grading forced onto them by the pandemic. 
In addition to increasing adaptability and fluidity in the new online, hybrid, and in-person classrooms, the avoidance of physical paper handouts or submissions could potentially lessen both the risk and exposure of COVID-19 for students and professors. While professors are struggling to adapt to grading online, the reality of a paperless PC may seem understandably undesirable. However, in trying times like these, any potential of decreasing exposure is worth a shot.
---
Remote Friars Are Still a Part of the Friar Family
By Erin Garvey '22
Opinion Staff
Being on campus with friends, living in the dorms, and meeting new people in Raymond Dining Hall and Alumni Hall Food Court are highlights that every Providence College student looks forward to each academic year. However, this year, many of those highlights have been taken away or changed to ensure the safety of all students during the ongoing pandemic. 
All students at PC have seen and experienced the struggle that followed the return of in-person classes this fall semester. Looking ahead: should students elect for a remote spring semester? 
If students decide to learn remotely next semester, they will not be able to enjoy the privileges that come with living on campus. Ultimately, however, safety must be everyone's top priority. 
Not only do students need to think about their own safety, but they also must consider how their return to campus will impact the safety of professors, staff, and fellow students. When living on campus, there is a lot of opportunity to mingle and interact with fellow students, and this can have dangerous health implications during the pandemic. 
Although it is a difficult choice, electing for remote instruction during the spring semester will enable students, faculty, and staff to have a safer experience, as it will allow for learning to occur with far less contact than it would on a college campus.
Tangents & Tirades
by The Cowl Editor on October 1, 2020
---
Opinion
---
The Harsh Realities of Outdoor Classrooms
Providence College has attempted to normalize hybrid classrooms, in which both in-person and remote students are in class at the same time, but one new addition to campus has shown serious faults in providing all students an equal education—outdoor classrooms.
Big white circus tents lit with inviting, warm bulbs have popped up around all corners of campus. In theory, these tents may seem like a fantastic and innovative solution to the social-distancing mandates brought on by the COVID-19 pandemic. In reality, though, any remote student attending a hybrid outdoor lecture over Zoom knows that this experience has been less than ideal and not an enticing opportunity by any means.
While the outdoor students benefit from fresh air, personal conversation, and larger physical gatherings, their Zoom counterparts are struggling online. Choppy audio, whistling wind tones, nearby dorm music, car engines and alarms, and hushed, critical information from professors and classmates fill the earbuds of online students who are attempting to listen on the other end. Although each group is paying the same tuition, in-person students leave fresh-faced and fulfilled while Zoomers log off confused and unlearned.
While PC has made some necessary and creative developments to on-campus learning and teaching, there must be a more precise structure or formula for outdoor learning before it can continue as a commonplace option for class. In order to provide both in-person and remote students an equal education during their time learning physically apart, hybrid classrooms must return to their more familiar location inside an on-campus classroom enclosed by four walls.
— Madeline Morkin '22
---
Dress for Success on Zoom
Waking up to get out of bed just to spend all day sitting in front of your laptop does not increase the motivation to put on a nice outfit for the day. Many of us stick to sweatshirts, or even t-shirts for our daily Zoom classes. But is this what we should be wearing? 
At a time when motivation may be lacking due to the pressures of the pandemic, dressing up ever so slightly for classes has the effect of increasing one's spirits and productivity levels. It also shows care for the class and a willingness to learn. Zoom classes are not how many of us would choose to spend class time, and we may even find it exhausting by the second class. However, this is the reality we live in currently, so why not make it work? 
Try wearing some comfortable shorts with a nice top. A t-shirt, maybe, that does not have writing on it but is instead a simple, plain color. As students, it is important that we try to make the best of this situation. It is easy to throw on a sweatshirt or simply stay in our pajamas, but we should try to fight the urge and come to class in attire made for traditional in-person classes, just as we would if this were a normal semester. 
A simple routine of changing into a nice shirt in the morning could help quarantine go by faster, and your mental health may thank you. It will be nice to see everyone on Zoom wearing something slightly above pajamas, but less work than 9-5 attire. 
—Erin Garvey '22
---
Extra Lecture is Too Much
The switch to learning on Zoom has created a major disruption in the normal curriculum for most classes. Professors and students have had to adapt in order to find a balance that is as close to normal as possible. Yet, with this new mode of learning, professors have been posting additional virtual lectures and busy work in order to make up for these drastic changes. 
Professors should not be assigning all this extra work solely because of the switch to online learning. Some may argue that adding these extra virtual lectures is necessary for the time lost due to the difficulty of learning online. However, online classes last for the exact amount of time that they would if they were in person. 
Additionally, in the pre-pandemic world, professors typically did not assign extra lectures or work to complete outside of class on top of homework, so why begin now? 
Additional work creates more stressors which weigh on students. Most already have stressors as a result of the uncertainty surrounding the pandemic and the stress caused by the difficulties of online learning. Adding superfluous work only serves to increase these struggles. 
Because online learning is inconvenient for both professors and students, both parties should work together to find a balance that is the most ideal in creating a comfortable and near-conventional classroom setting. 
Perhaps the solution would be to find a better balance between lecture time and discussion time during Zoom sessions, or designating certain class meetings to lecture and others to discussion. Nevertheless, the solution should not be to assign additional work, as that only amounts to additional stress.
—Emily Ball '22
Studying Abroad from Home: Going Remote as an International Student
by Andrea Traietti on September 3, 2020
---
Opinion
---
by Erin Garvey '22
Opinion Staff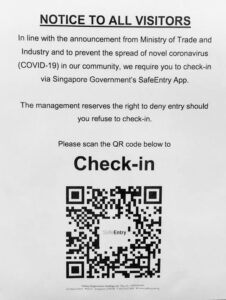 When a college student hears the words "study abroad," they might picture a semester in Europe learning with friends while exploring a new culture. No one would imagine that "study abroad" would mean international students having to stay in their home countries to study remotely for the fall semester. 
International students are already at the disadvantage of being from a different country, but now we must miss out on the campus experience? While remote learning was not everyone's first choice, it is the safest choice. Does this make it any easier? Seeing social media posts of everyone moving in, visiting with old friends again, and even getting to see Dot and Fran's smiling faces does not make living so far away any easier. 
While COVID-19 ravages North America, the rest of the world is dealing with the same, if not worse, versions of the virus. Since March, I have been home with my family in Singapore where the virus has taken only 27 lives in the entire country. This was only because the Singaporean government established a two-month lockdown in early April, which they called a circuit breaker (CB). 
This CB forced all residents to stay at home for an eight-week period. During this time, residents were not allowed to leave their designated districts within the country, and if they did leave, they were fined or deported from the country. Singapore took this lockdown very seriously because for such a small island, a virus like COVID-19 had the potential to spread quickly throughout the entire island, resulting in innumerable deaths and a devastated economy. 
While the CB has been over for around three months now, the residents of Singapore are still under strict rules as to what, where, and when we can participate in anything outside of our houses. A strict mask rule has been enforced by local officials, hired by the government, to patrol all districts of Singapore and discipline any individual not abiding by the mask protocol. 
While many of these rules seem as though they were modeled after the movie The Hunger Games, many Singaporeans are thankful for them. Here, there is very little worry about contracting the virus. While we have seen a slight increase in positive cases this past month, residents are generally not too concerned thanks to Singapore's highly effective form of contact tracing. The government requires residents to scan QR codes at every entrance, seat, or even taxi cab, meaning people are immediately informed if they have been anywhere near an infected individual. 
While it is not easy to see all of our friends moving back onto campus, and we feel left out and forgotten, many international students who are going remote for this semester are thankful for the experience that their own countries have provided them. While the rest of the world watched as the United States. battled through the COVID-19 pandemic, and we were also able to learn from them and implement their policies in our own countries. 
There is no perfect way to deal with this virus, and while many students battled with the decision of whether to study remotely or be in-person, some made the hard choice of having to study abroad from their own bedrooms. Given our experiences living abroad during the age of COVID-19, international students will have a unique perspective that may be able to help others prepare for the next pandemic—but, hopefully, not during any of our lifetimes.