Fiestaval: A Celebration of Beauty and Background
by The Cowl Editor on October 3, 2019
---
Campus
---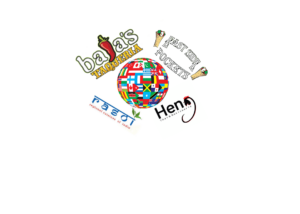 by Brian Garvey
News Staff
On Friday, September 27, the Board of Programmers (BOP) and the Board of Multicultural Student Affairs (BMSA) hosted Fiestaval on the Slavin Lawn. 
Born from the idea of mixing a fiesta with a carnival, Fiestaval is a celebration of the uniqueness and beauty of different world cultures. 
The party started with the beautiful Footprints Gospel Choir, celebrating the rich religious and musical tradition at Providence College. Dylan Holmes '20 was blown away by PC's Footprints, saying, "Their voices were unbelievable to listen to. I didn't really know anything about Footprints, but now I really want to see them perform again."
Following Footprints, the supremely talented Irish Step team took the stage, paying homage to the strong Irish heritage of many PC students. Showcasing their mastery at the age-old traditional dances of Ireland, many students were blown away by the skill required to pull off the performance. 
After Irish Step, the Fiestaval quickly changed to a more modern performance, Blue Wave Poetics. They are described as "an up-and-coming Hip-Hop collective that combines the linguistic elements of poetry with the artistic medium of sound to create a long-lasting and memorable experience for every listener." 
This local group was a crowd favorite, particularly to JP Collins '21, who said, "I really got into the rhythm of their music. It was really cool to hear live. I had heard mentions of them before, but I really think they could get big."
One of the most popular performers, the Motherland Dance Group, also knocked it out of the park. Motherland is a celebration of the history and significance of African dance forms, and their performance was incredibly enjoyable to watch. The choreography and moves looked professional and left the crowd extremely impressed.
The concluding act was the PC Jazz band. Their upbeat sound and smooth music was a fantastic ending note, and many students found themselves not wanting their performance to end. 
Tom McMahon '20 said, "I always leap at the opportunity to hear the Jazz band play. I grew up playing the saxophone, and I really appreciate the talent and skill needed to play really good jazz music."
Amazing musical and dance performances were not the only part of the Fiestaval. Food from all over Providence, representing different cultures around the world, were a huge hit. 
East Side Pockets provided a taste of the Middle East, with falafel, gyros, and hummus with Syrian bread. Local hotspot Baja's Taqueria provided chicken quesadilla platters, a crowd favorite. Rasoi's provided the famous flavors of India, with a diverse selection of tofu saag, chicken biryani, and vegetable mango curry. The Thai food also went extremely quickly, with Heng Thai providing crispy spring rolls and chicken satay. 
One of Providence's best kept secrets, Los Andes, also provided some of their delicious Peruvian and Bolivian food, offering empanadas and cuñape. For only three dollars, students certainly got their money's worth!
Fiestaval is an important highlight of how diverse and beautiful the different cultures on our campus are. The happiness and enjoyment of all the students who stopped by, whether it was for 10 minutes or two hours, was very apparent. 
Gabrielle Montoya '20 said, "I think it was a really, really cool event. So many different places and cultures were represented, and I think that is really important for people to see. Seeing people learn more about other cultures made me really happy." 
Events celebrating the heritage of PC's students are a big hit, so be on the lookout for future events from BOP and BMSA.