Juniors "GoFor" It by Beginning Errand Service: Ryan McItyre '21 Hopes to Bring PC Community Closer Together
by The Cowl Editor on September 19, 2019
---
Campus
---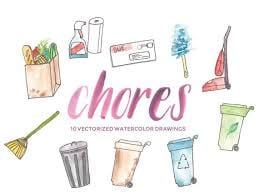 by Matthew Mazzella '20
News Staff
Ryan McIntyre '21 has always been ambitious, and he and a group of juniors have taken this ambition to the next level with his new business on campus called "GoFor."
The startup is an errand-running service that strives to bring together the Friar family by connecting Friars who have spare time with Friars who have their hands full and are short on time.
McIntyre's primary goal is to help Providence College students capitalize on their daily walking patterns across campus to make Friartown a more efficient and interconnected community, all while making a few bucks in the process. 
The service is strictly student-to- student. It allows any student who is in a popular area on campus, like the Dunkin' line in Slavin, to have the option to pick up and deliver an order for someone while they are already headed in a certain direction. The order will not take much time out of their route, and money can be made at the same time. 
The junior self-starter has created an Instagram page to raise awareness about the new business around campus, and powers all orders through a Google Form, which can be found on their Instagram. The business runs on Venmo as their primary form of payment.
GoFor looks to open their errand running service to any student looking to make trips around campus with a similar model to Uber. 
Students can sign up for deliveries whenever they want to work. They can make their own hours, and while they will not be paid at an hourly rate, workers will take a percentage of the profits for their trip. McIntyre and his team have been hustling around campus completing orders themselves.
This is McIntyre's first time starting his own business, and he has his sights set on advancing his business during his remaining time in Friartown. The team of juniors who started GoFor have diverse skillsets to better develop their business. 
McIntyre and Sean Noonan '21 are finance majors with business backgrounds and will handle the business operations and marketing for GoFor. 
Ahmad Mims '21 is a computer science and economics major who has skills in coding and works for the IT department at PC. With his strong digital skills, he is in the process of creating a GoFor app, which will help advance their business significantly.
McIntyre is currently building up GoFor's brand image around campus, as his team has already logged 10 orders in their first week of business. He has his sights set on expanding the business to include grocery shopping for Friars who do not have enough time to go shopping on their own. 
There is a demand for this service on campus, and McIntyre and his team are filling it. They even pick up food from some local restaurants for students who want it, as well as from food delivery services, to minimize their customers' walks.
Though GoFor looks to make profits through their errand running, it is not all about making money. McIntyre is really looking forward to engaging with the Friar Family, providing a forum for GoFors and users to meet more people and form friendships they would never have had before.
Matthew Williams '22 is very intrigued by the new Friartown business, especially because of his daily Dunkin' coffees. Williams said, "I usually have a pretty busy schedule, so I would definitely use GoFor in the future. I hate waiting in the Dunkin line for my coffee, so this sounds right up my alley."
McIntyre's entrepreneurial spirit is another example of what makes Friartown so special. Great minds like the junior team at GoFor came together and used their diverse backgrounds and skills to create something unique. Friars are busy people, and McIntyre realized this and created a platform that will help students get any order that they want around or off campus without having to sacrifice precious time. 
While this business is very young, the team of juniors hope to become a household name on campus. McIntyre is very excited for what the future holds and looks forward to continue growing his business.