Bursting the PC Bubble: Members of Chinese Military Indicted by U.S. Government
by The Cowl Editor on February 13, 2020
---
National and Global News
---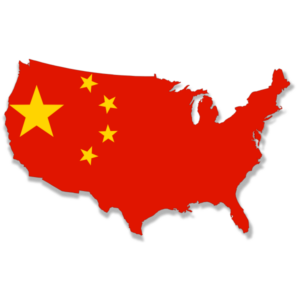 by Matthew Mazzella '20
News Staff
Four members of the Chinese military have been charged by the U.S. Department of Justice for the hacking of Equifax credit reporting agency in 2017. 
The hackers stole the personal information of nearly 150 million Americans, including names, birthdays, and social security numbers. Deputy FBI Director David Bowdich said this breach is "the largest instance of state-sponsored theft in U.S. history."
The charged parties include four members of the Chinese People's Liberation Army's 54th Research Institute, which is a branch of the Chinese army. The hackers included Wu Zhiyong, Wang Qian, Xu Ke, and Liu Lei. These parties are facing major charges from the United States, including allegations of conspiracy to commit computer fraud, conspiracy to commit economic espionage, and conspiracy to commit wire fraud.
Last year, Equifax has agreed to pay up to $700 million in settlements with the Federal Trade Commission. These cases investigated how Equifax handled the data breach. A large sum of the settlement went towards to those affected by the data breach, as they allocated $425 million to help customers whose data was accessed as a result of the hacking.
Attorney General William Barr was outraged by the attack on America, and expressed his concern for national security, by saying, "This was an organized and remarkably brazen criminal heist of sensitive information of nearly half of all Americans, as well as the hard work and intellectual property of an American company, by a unit of the Chinese military," Barr said.
This is not the only instance where the Chinese Liberation Army (PLA) has launched hacking campaigns against the United States. In 2014, five Chinese military hackers were charged with breaking into major corporation's private networks with the hopes of gaining insight on trade details. 
This case adds to the list of many breaches performed by the Chinese government, only adding to the already existing trade tensions between the U.S. and China. 
Thomas McMahon '20 expressed his concern with the Chinese government being able to access millions of American's private information easily. McMahon angrily said, "It is really alarming that anyone can access confidential information if they try hard enough. Just look at what happened to Capital One this summer. I try my best to keep my information secure, but there is only so much you can do with the sophistication of hackers these days."
Whether it be the hacking of more than 20 million files on government employees, theft of more than 10 million health records from health insurance provider Anthem, or the stealing of hundreds of millions of Marriot Hotel records, China is no amateur when it comes to stealing precious information from American citizens. These cases have raised questions as to whether the United States government is doing enough to protect its citizens from these ever so often hacking cases by foreign governments. 
Charging these four suspects associated with the Equifax case is a step in the right direction for national security, but the United States is far from being able to solve the recurring issue related to the hacking of confidential information.