Harry Potter Themed Halloween
by The Cowl Editor on November 2, 2017
---
Campus
---
By Hannah Langley '21
"Welcome to the Wizarding World of Harry Potter!" If anyone looked at their Marauder's Map on Tuesday, October 31, they would have noticed countless numbers of footsteps going into McPhail's for the Board of Programmers Harry Potter Night.
This event, held in the spirit of Halloween, gave Providence College students a chance to prove their "witchcraft and wizardry" skills. PC students entered a magical new world they once knew as McPhail's. Mini cupcakes with the theme of the houses of Hogwarts, "butterbeer," and golden snitches flying across the ceiling made students feel as if they truly were at Hogwarts with fellow witches and wizards.
BOP set up tables all around McPhail's with different events and activities, including Harry Potter paper fortune teller "sorting hats," a wizard inspired photo booth, Harry Potter coloring books, and more.
Balloons were strewn throughout the room, each attached to an acceptance letter from Hogwarts. Students came in wearing their Harry Potter apparel, ranging from Platform 9 ¾ t-shirts to Gryffindor's maroon and gold scarves. The musical score from all eight movies blared throughout the room, bringing back nostalgic feelings for all the fans present of watching the movies at home in your pajamas during ABC Family's Harry Potter Weekend.
The night continued with Harry Potter trivia, where the top three winners got Harry Potter themed prizes. All the Potterheads in the room whipped out their phones to join the online trivia game with the hopes of proving their Harry Potter knowledge.
With a total of 35 questions, everyone watched and played in suspense as people constantly climbed up and down the leaderboard displayed on the McPhail's big screen. You could hear the cheers and groans of frustration as people got the questions right or wrong. There was a large range of questions, including "What was Harry's first broom?"; "Who betrayed Harry's parents?"; "How many points is a golden snitch worth?" In the end, though, there could only be three winners. The top three contestants won various prizes, which included a mug, a scarf, and a t-shirt. At the end of the night, participants could take their newly made Potter crafts with them to put in their dorms or share with their friends.
Overall, the night proved to be a "spell binding" success (considering "He Who Must Not Be Named" did not appear). BOP did a "magical" job with coming up with different  crafts and decorations that truly captured the theme of the night. Everyone who went also enjoyed themselves, as they got to pretend they were not at PC, but, rather, practicing their spells and potions at Hogwarts. So, which house would you be in if you went to Hogwarts?
Senior Giving Applications
by The Cowl Editor on October 26, 2017
---
Campus
---
By Hannah Langley '21
News Staff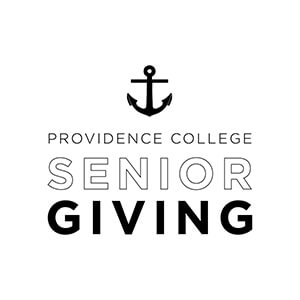 One of the primary goals at Providence College is receiving alumni support for various fundraising efforts and opportunities. One of these works is Senior Giving, a fundraising campaign led by the Annual Giving Department. Senior Giving is a year-long effort spearheaded by current seniors to raise funds through donations by members of the senior class, whose money directly benefits some part of the life and experience at PC.
Bianca Danello '17, the senior office assistant for Annual Giving and the Department of Institutional Advancement, noted her admiration for the campaign as it "garner[s] senior class philanthropic support for the college, as well as educate[s] students on the importance of giving back."
Danello, along with her co-chairman Michael Gilmor '17, were chosen last year to be the heads of the program by staff members in the Annual Giving Department. The two of them, along with about twelve other seniors, worked with a member of the Annual Giving Department to coordinate and manage the fundraising efforts.
Danello emphasized how the Senior Giving program is primarily a student-based effort rather than a program led by members of PC administration, faculty, and staff. It is the seniors' obligation to reach out to other students and gain support in their efforts to raise money for PC.
These donations can be put towards anything the senior desires, whether it be student activities, financial aid, internships, study abroad programs, or daily student life. Each student gets to individually choose how their donation money will be put to use, and donations can be as large or as small as the senior wishes.
Any donation goes a long way, as the money not only benefits the program or activity it is intended for, but also helps increase the school's donor participation and national ranking. The goal for this year, Danello said, is to reach 55 percent participation within the Class of 2018.
To apply, seniors only need to fill out an application, which can be found online, and return it to Harkins 412 Attn: Bianca Danello, send it to bdanello@providence.edu, or give it to one of the co-chairs. After this, the co-chairs review the applicants and schedule meetings to discuss plans for the year.
Though the formal application period has ended, Danello said that they will still be accepting seniors interested in joining, and those interested should contact her for more information. Until the campaign launch in November, gifts can be made at www.givetopc.org or by calling the Office of Institutional Advancement at (401)865-2536. Help PC reach its goal for the class of 2018 by donating today!
Renovated Moore Hall: Center for Inclusive Education
by The Cowl Editor on October 20, 2017
---
Campus
---
by Hannah Langley '21
News Staff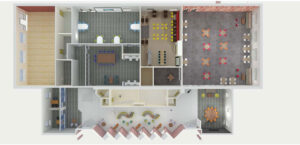 As you are walking to Slavin to get your iced coffee or heading to Raymond Dining Hall to grab a bite to eat, you have probably noticed the construction crews and renovation vans surrounding Moore Hall. This project, which began in May 2017, is scheduled to be completed in just a few weeks, no later than Nov. 3, for the celebration of Providence College's Multicultural Alumni Weekend. Moore Hall's renovation is all part of an effort to create a space for "inclusive excellence" and "cross cultural engagement," fittingly called "The Center at Moore Hall: Arts, Culture, and Social Justice."
While the name is subject to change, the idea is that the center is meant to promote diversity on campus and create a multipurpose space for all students that fosters community, creativity, curiosity, learning, and engagement across several groups both at PC and in the local Smith Hill and Elmhurst communities.
The center's goal, as Rafael Zapata, the chief diversity officer at the college, stated, is "to emphasize experiences, histories, cultures, and multilayered identities and creative expression of people of color locally, nationally, and globally." The Center at Moore Hall will also be a space where all students, faculty, and staff can go to relax between classes, study, attend a workshop or gallery opening, or partake in other activities.
Moore Hall has a long history at PC. Built in 1947, it was originally named Antoninus Hall and was home to the business and psychology departments, as well as other classrooms and laboratories. It was remodeled in 1988, funded by Cornelius C. Moore, and became the center for the Development of Western Civilization program until the completion of Ruane in 2013.
The idea of renovating Moore Hall was spearheaded by Zapata back in 2015, and, after some controversy, was approved early this year. Zapata was thrilled that his plan was approved, but he was concerned about funding and finding the resources necessary to complete Moore Hall's renovation. Zapata stated, "It was the work of student activists — particularly the Board of Representatives — and their allies among students, faculty, and staff, that led to the College's commitment [of] over $1.2 million for the extensive renovations of what was a very old and flawed building. We are deeply indebted to the students for those efforts, and I applaud the College for responding to their needs."
The Center at Moore Hall is meant to create a separate space for programs and large events, as well as to provide a "chill space" for all those on campus to study, relax, and hang out. Because of the building's central location on campus, people will be able to have the opportunity to stop in the Center going to and from classes, meetings, or their dorm rooms. The goal is to promote the creation of new activities, workshops, classes, and art work not previously available on campus, and allow all people to explore, learn, and engage with the space in a variety of new and exciting ways and make new connections.
The Center is set to feature large spaces for events, dinners, lectures, chill/lounge space, learning spaces and classrooms for small lectures, meetings, and workshops, and collaboration spaces for seminars and meetings. The building will also be used to promote the arts and culture with a gallery, dance studio, arts café for poetry slams, and small theatrical productions.
The Center at Moore Hall will officially be opened on Saturday, November 4, which will also feature a lunch with a series of panels on diversity, equity, and inclusion at PC. Renovations and construction are nearly completed; the final piece will be murals painted by Philadelphia-based Puerto Rican artist, Betsy Casañas. She will begin her work Wednesday, October 18, and will continue for the next several weeks. Zapata welcomes any volunteers who would like to assist Casaña before the unveiling of the building in early November. Those interested in helping should go to the Center or Zapata's office in Harkins 210.
Zapata has high hopes for the center and the PC community's role in promoting its use. He is especially excited that the space will allow for events, conversations, plays, gallery openings, and other programs that were not available on campus, as well as the idea that students, faculty, and staff, especially those of color, will be able to see themselves more fully represented through the content, art, and culture of the building's renovations and programs.
He also hopes it will provide new learning opportunities for members of the extending community, all in the goal to "fully affirm our shared values and aspirations as a Catholic and Dominican liberal arts college in the heart of the city of Providence."