"My Greatest Asset is My Mind": NBA Star Kareem Abdul-Jabbar Speaks at MLK Convocation
by The Cowl Editor on February 23, 2021
---
Campus
---
by Hannah Langley
News Co-Editor
In honor of Rev. Dr. Martin Luther King, Jr., Providence College held its fourth annual MLK Convocation, hosting Kareem Abdul-Jabbar as this year's honorary guest speaker on Feb. 11. 
Throughout his career, Abdul-Jabbar has made a name for himself both on and off the basketball court. Beginning his basketball career at the University of California, Los Angeles, he went on to play 20 years of basketball in the NBA, playing for the Milwaukee Bucks and the Los Angeles Lakers. 
Besides being a basketball superstar, Abdul-Jabbar has also spent most of his life as an influential activist, advocating for racial justice and societal change. Among other accomplishments, he established the Skyhook Foundation, an organization working to make science, technology, engineering, and mathematics education more accessible to children in Los Angeles, and was awarded the Presidential Medal of Freedom by President Barack Obama. He has also written New York Times best-sellers and has produced several films, all proving what he has said: "I can do more than stuff a ball through a hoop. My greatest asset is my mind."  
In previous years, the convocation was held in the Peterson Recreation Center, but because of COVID-19 restrictions, Abdul-Jabbar spoke to the PC community via Zoom Webinar. In many ways, holding the event as a webinar had some benefits, as it allowed for even greater participation beyond the current students, faculty, and staff at PC, giving alumni, parents, former faculty, and others the opportunity to listen to Abdul-Jabbar as well.
The event began with Sean Reid, provost and senior vice president for academic affairs, and College President Father Kenneth Sicard, O.P., who welcomed and thanked Abdul-Jabbar for speaking. Fr. Sicard noted that having Abdul-Jabbar come speak was a great opportunity for the PC community to continue its work towards becoming a beloved community. 
This year's convocation was held in a question and answer format, which allowed participants of the webinar to submit questions ahead of time for Abdul-Jabbar to answer during the event. These questions were read by Julia Murphy '21 and David Duke '22, both student athletes at the College. 
The first question asked was in regards to Abdul-Jabbar's past, as he once met Martin Luther King, Jr. while leading a civil rights mentorship program in Harlem, NY during the summer of 1964. Abdul-Jabbar recalled his time as a member of the Harlem Youth Action Project (HARYOU), saying he received a press pass to attend one of Martin Luther King, Jr.'s speeches as a journalist. 
Abdul-Jabbar spoke about how as a young teenager, he was more inspired by the work of Malcolm X than of Martin Luther King, Jr., as Malcom X  was a more militant, stronger voice that gave people like the young Adbul-Jabbar comfort in the idea of fighting back during the civil rights movement. 
He said, however, "Dr. King's example showed me long-term change would come through peace, reason, and discourse." Abdul-Jabbar has taken that with him throughout his career and life, especially advocating for these types of actions in today's world of racial injustice. 
"This is the same civil rights movement," said Abdul-Jabbar. "You won't see a difference between what we're doing now and what we did with Dr. King."
When asked if he thinks we will see equal treatment of people of color in our lifetime, Abdul-Jabbar made a point about the subjectivity of the concept "lifetime." He noted that the change he will see in his lifetime will not be the same as what his granddaughter will see, pointing out the need to focus more on what actions make sense right now that can ultimately help make progress and change.
When discussing the actions many NBA players have taken this year in standing up for racial injustice, Abdul-Jabbar noted how he thinks the NBA has done a great job of allowing each of the players to make their own decisions and to take their own approaches when speaking out, while also allowing some players who feel less comfortable doing so to publicly remain more silent. He also recognized the great work done by some WNBA players this year in working for justice and social reform. 
Nick Sailor '17, '19G, director of training and education for diversity, equity, and inclusion and former PC soccer player, asked how this new wave of student athletes should utilize their voices. Abdul-Jabbar stressed the idea of remaining patient and peaceful, not responding with anger. "Anger turns people off," he stated. "We will encounter a lot of things that make us angry, [but] we can't let anger get in the way of communicating." 
He advised the attendees, especially students, to appeal to others' logic and common sense and to think critically. "Critical thinking is the only thing that will help us find the truth," Abdul-Jabbar said. 
He also encouraged those who might be more hesitant to have uncomfortable conversations , especially white people, to learn and grow in awareness and to accept the truth of America's downfalls. Once everyone can accept the truth, he said, there will be real progress.
When asked what advice he would give his younger self, Abdul-Jabbar laughed, saying, "Don't listen to the 73-year-old," but he would tell himself to make good decisions and to take things where he wants to take them. 
Abdul-Jabbar also reminisced on his college and professional basketball career, discussing how he knew PC players like Ernie DiGregorio, Jimmy Walker, and others. He talked about how the advice of his college basketball coach, John Wooden of the UCLA Bruins, inspired him to be the man he is today.
"He taught us to be good citizens, good fathers, good husbands," said Abdul-Jabbar about coach Wooden. "He talked it like he walked it and walked it like he talked it." 
Abdul-Jabbar also talked about how coach Wooden would always say, "Failing to prepare is preparing to fail," which is also a famous quote from Benjamin Franklin. He has carried this quote with him throughout his life, saying, "Without preparation, I'm not going to get as far as I can get. I want to see things happen the right way." 
To close, Dr. Reid thanked Abdul-Jabbar for speaking with the PC community, noting how there is still work to be done to create a beloved community at PC, but how the College is ready and committed to working towards that change.
Watson Joins Legendary Company
by Joshua Lopes on February 11, 2021
---
Friar Sports
---
Providence Big Man Named to Kareem Abdul-Jabbar Watch List
By Scott Jarosz '21
Sports Staff
Nate Watson '21 played his first official game with the Providence College Men's Basketball Team on Nov. 10, 2017. On this day, PC squared off with Houston Baptist University at Alumni Hall. Despite being a freshman at the time, Watson showed no signs of nervousness and made his presence known from the start, shooting four of five from the field while registering nine points and grabbing six rebounds.
Now, in his final year at PC, Watson's growth and development as a player is on full display. Also, fittingly enough, PC's home court for the 2020-2021 season is Alumni Hall, where Watson made his official debut in a PC uniform. Although he may be playing on the same court where he played his first game as a Friar, Watson is a much different player now. His confidence and strength on the court is unmatched, and he has established himself as one of the most dominant centers in not only the Big East Conference, but also in the entire nation.
So far this season, Watson has averaged 17.2 points per game and 6.8 rebounds per game. His average of 17.2 points per game is good enough to place him fifth amongst all scorers in the Big East this season. Watson is also scoring efficiently, posting a field goal percentage of 61 percent this season, placing him second in field goal percentage among Big East players. In addition to these impressive averages, Watson also joined the 1,000-point club this season on Dec. 20, 2020 in PC's game against Seton Hall University. On top of that, on Jan. 20, Watson scored 29 points against Creighton University, which marks his career-high single-game point total.
Watson's efforts have not gone unnoticed, as the fourth-year player has been named one of 10 finalists for the Kareem Abdul-Jabbar Center of the Year Award. As the name suggests, this award is given to the best center in college basketball every season. Kareem Abdul-Jabbar was a standout center at the University of California, Los Angeles, where he led his team to three consecutive National Championship victories from 1967-1969.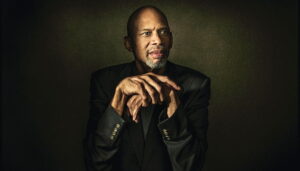 Watson's appearance on the list is rather fitting, as Abdul-Jabbar will be the keynote speaker at PC's fourth annual Rev. Dr. Martin Luther King, Jr. Convocation on Feb. 11 at 7 p.m.
During his time at UCLA, Abdul-Jabbar was recognized as the National College Player of the Year in both 1967 and 1969. He would then go on to have one of the most successful careers in NBA history. In the NBA, Abdul-Jabbar was a 19-time All-Star, six-time Most Valuable Player, and six-time NBA Champion. He also holds the NBA all-time scoring record. Many consider him to be one of the greatest basketball players ever.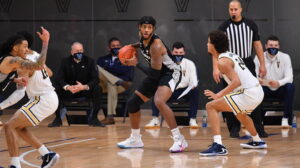 Given Abdul-Jabbar's tremendous accomplishments in the basketball world, it is quite the accomplishment for Watson to be named a finalist for the Kareem Abdul-Jabbar Center of the Year Award. However, Abdul-Jabbar's impact goes far beyond basketball. At a young age, he was passionate about racial and social justice. Abdul-Jabbar grew up in Harlem and joined the Harlem Youth Action Project in his final year of high school. The project's purpose was to educate Black youth and prepare them for the future.
Additionally, Abdul-Jabbar served as a journalist for HYAP, covering a variety of events held by the organization. His activism did not stop there. After completing high school, Abdul-Jabbar arrived at UCLA not only to play basketball, but also to fight for justice. During his time there, Abdul-Jabbar headed movements to promote better treatment of Black athletes and Black students on campus. Abdul-Jabbar's strength and leadership started to catch people's attention as he fought for the causes he believed in.
Despite knowing that his activism could have negative consequences, Abdul-Jabbar continued to be outspoken on the topic of racial justice throughout his professional career. He has also remained active throughout his retirement. "I know it came at a price," Abdul-Jabbar said of his outspoken nature, "but being able to have an identity that is in harmony with who I am, what my ancestry is about and what my moral and political feelings are, that was the most important thing." He continued, "That's one of the wonderful things about life in America. We can all define ourselves and have the freedom to speak our minds and pursue the things that make us feel whole and make us feel useful."
Indeed, Abdul-Jabbar is not only one of the greatest basketball players of all time, but also one of the most impactful activists of his time. Watson being named a finalist for Abdul-Jabbar's award is a huge achievement in itself, and one made even more impactful by both Abdul Jabbar's on-the-court and off-the-court legacy.
The two will be further connected on Feb. 11 when Abdul-Jabbar speaks to the PC student body. One of Watson's teammates, David Duke '22, will be a moderator at the event. All students and members of the PC community are encouraged to register and attend the event via Zoom.