Tangents and Tirades
by The Cowl Editor on May 3, 2018
---
Opinion
---
Fall in Love with Writing 
Having been assigned my last opinion piece to be published in The Cowl this week, and having absolutely no clue what topic would be the best way to wrap up my experience as a writer and editor, it seemed fitting to write about the difficulties of writing—difficulties that cause some students to hate the writing process and cause others to fall in love with it.
Writing can be frustrating. Trying to express your own ideas, that you may  not fully understand yourself, to an unknown and unassuming audience is daunting. Oftentimes we fear critique or judgement when others comment or question our writing.
Writing is a process. Although many of us have become experts over the years at banging out a five- or 10-page paper in a day (or night), strong writing asks us to take time, to commit ourselves, and to stick with it even when we may want to throw in the towel, burn that paper, or vow to never take an intensive writing course again.
Yet, despite these difficulties, there is no denying that writing is powerful. Being able to clearly communicate your thoughts, ideas—and when writing for a newspaper—the truth, with a greater audience is an invaluable skill that no one can ever take away from you.
So, do not deny yourself this skill. Embrace the frustration, fall in love with critique, and take the time to recognize that writing is not a one-stop shop, but an ongoing practice—that, whether or not we want to admit it, will follow us throughout our lives in some way or another.   
-Sarah Kelley '18
It's O.K. Not to Know
The approaching summer promises students sunshine and relaxation. Those students who have secured a job for the summer feel much more confident and excited about their future income. Seniors who have signed on to a full-time position have even more reason to be enthusiastic as they finish their finals one last time before they enter the real world.
However, seniors who might not have the slightest clue as to their future prospects should not worry. Having a job is not a prerequisite for enjoying summer vacation. In fact, taking time away from immediate responsibilities and thinking about long-term goals can be helpful for knowing which career paths are most appealing.
Even taking an extended period of time away from thinking about a career can help you realize what will form a fulfilling and worthwhile time during your adult working life. Going on an adventurous road trip or backpacking through Europe could be experiences that will allow you to clear your mind and focus on what really makes you happy.
Other activities such as volunteering or making up for lost time with old friends can help you remember what you are passionate about and steer you towards a career which will continue to motivate and inspire you throughout your life.
Do not despair if your immediate career prospects are somewhat cloudy at the moment. Take this upcoming summer to find what fulfills you and will lead to many years of happiness. Make the most of the sunshine of new possibilities.
-Kevin Copp '18
Never Too Late to be Confirmed
My experience with the Catholic faith is a bit different from most of the students at Providence College. My freshman year I did not come into the College affiliated with any specific religion or particularly concerned with the idea of God in any sense.
One year later, I just received my first Holy Communion and simultaneously was confirmed through Providence College's Rite of Christian Initiation of Adults (RCIA) program. Led by Father Dominic Verner, O.P., and Sister Anne Franches Klein, O.P., the RCIA baptized, gave the first communion, confirmed, and accepted into the Catholic Church over 30 students this year—their largest class in the history of Providence College.
I was not alone in my journey,  as so many students shared the same sentiment. God came into our lives unexpectedly, and it has been an amazing journey since. Throughout the process, I have learned that one is never too old to find their faith or reconnect with it.
Finding one's faith at an older age is a beautiful thing because we took it upon ourselves to find our spirituality when many of us grew up without it. For those that believe they are too old to become confirmed, I say that that is simply not true. The love that God holds for all of us has no bounds and does not discriminate against anyone based on age.
RCIA opened me up to beautiful connections with people I otherwise would not have met and it opened up my relationship with faith in ways that were completely unexpected.
A year ago, if someone had told me I would be getting confirmed and attending church, I would have looked at them with bewilderment and amusement. So for those considering becoming confirmed—it is never too late.
-Laura Arango '20
We Need More Awareness of Sex Trafficking
by The Cowl Editor on April 26, 2018
---
Opinion
---
Human trafficking, despite the average American's stereotypical assumptions of faraway lands and impoverished regions, is a problem in America. President Trump would not have signed a measure limiting online sex trafficking only two weeks ago otherwise. More Americans need to be aware of the insidious danger of human trafficking and the parasitic nature with which it impacts children and teenagers at home and abroad. 
Providence College has hosted a number of proceedings spreading knowledge about sexual assault throughout April, which is Sexual Assault Awareness and Prevention Month. These events, which are geared toward education on how to prevent sexual assault in all its forms, are an important first step towards creating increased cognizance in the minds of regular people.
On Tuesday, April 24, Eileen Campbell, the national director of advocacy and mobilization at the International Justice Mission (IJM) and Maria Dias, a human trafficking advocate at Day One, a sexual assault and trauma center, both spoke about the persistent practice of human trafficking.
Despite being a less recognized form of sexual assault, human trafficking impacts millions of people and has debilitating consequences. Campbell spoke about trafficking on a global level and noted that it takes place throughout the world because it is big and easy business. According to IJM's website, human trafficking generates about $150 billion a year worldwide, two-thirds of which comes from commercial sexual exploitation. Once a young person has been drawn in by a pimp and coerced into prostitution, they often find that there is no way out because of how much they rely on the pimp for basic necessities and food.
The most grotesque factor of human trafficking is that many children are often forced to become sex workers. IJM's website notes that there are two million children being exploited in the global commercial sex trade. Two million is twice the population of Rhode Island and a disastrous total for children being forced to have sex, contract diseases, and submit themselves to someone else's greedy lust for money. One child being forced into the sex trade is a tragedy; two million is a mind-boggling affront to humanity.
Human trafficking of young people is more prevalent in America than one might imagine. Day One estimates that there are between 100,000 and 300,000 underage girls being sold as prostitutes in the United States. While these numbers and figures might seem preposterously high, it is likely because underage prostitution is not the way you picture it. A good number of cases, Dias remarked, involve family members pimping their younger female relatives either to support a drug habit or for some other frightening reason. The average age of girls found in trafficking cases at Day One is only 15 years old, indicating that girls get caught at a young age and find it nearly impossible to get out. Dias warned that even seemingly mundane routines like finding a place to sleep at night can become situations in which women are coerced into sex.
Dias also explained why it is difficult to prevent prostitution of young girls in Rhode Island. Because the perpetrators know all the foster homes in such a small state, they are able to easily "recruit" future sex slaves under the guise of adoption. Dias also relayed a memorable anecdote about one pimp using a U-Haul up and down route I-95 for his business. A mobile location and a generic description make such a scheme nearly impossible for the authorities to track down.
Although the situation around human trafficking appears bleak, Campbell provided one major reason for hope. IJM was able to cut down on the number of minors available for prostitution in Cebu, the second largest city in the Philippines, by 79 percent in only 4 years of activism. This statistic should serve as a catalyst for all those who might feel somewhat compelled to do something, because change surely can be made in America as it was in Cebu. It might take as much effort as a phone call to a congressman or as little effort as simple awareness. Either way, the universal problem of human trafficking deserves more of your attention because the girl down the street deserves more for her life.
Tangents & Tirades
by The Cowl Editor on March 15, 2018
---
Opinion
---
The Importance of Keeping Cool(ey)
If there is one image that exhibits the stress Friar fans experienced watching the Big East Championship game last Saturday, it is Providence College Men's Basketball Head Coach Ed Cooley ripping his pants. Whether you were watching in the world's "most famous" arena or from your couch, there is no doubt that everyone was on the edge of their seats the entire time.
After the big win on Valentine's Day, many felt confident that the Villanova University Wildcats would see the Providence College Friars as a major threat at Madison Square Garden. While it took some time for the Friars to catch up, we managed to surpass Villanova's score towards the end of the second half.
In a stressful last couple of minutes, Cooley's pants ripped. Despite this considerable wardrobe malfunction, Cooley was able to keep his cool. Before everyone even had time to process what just happened he had a towel tucked into his pants. He still paced up and down the court, focusing on the game as if there was no problem at all.
In light of this event, we should try to keep Cooley's attitude in mind. If you feel disappointed in PC's defeat, remember that the coach of our men's basketball team managed to persevere in spite of unfortunate circumstances. We should focus on what is truly important—that we did not let Villanova win so easily, and that the Friars will be in the NCAA Tournament.
-Hannah Paxton '19
Oh Snow! No Day Off?
Winter time in New England enchants students with the possibility of snow days. Even college students, weathered by years of disappointment with would-be blizzards that turned out to be light dustings, still get excited by the chance that rogue meteorologists can scare school administrators into cancelling classes.
Yet it would be much more beneficial for students if they just completely removed all expectations for snow days. Ever. As in: put away the snow-day calculator, stop checking the Weather app every three and a half minutes, do not wear your pajamas inside-out. It might seem fun or cute to obsess over just maybe having a snow day two Fridays from now, but you are really only setting yourself up for disappointment and misery each day you actually have school.
Think about it. You are just going to be sad and unhappy that you have to sit through classes each time school does not get called. But the opposite is true as well. If you never even consider the possibility of classes being cancelled, and one day, it suddenly is, imagine the joy and bliss that you will get to experience as you turn off the alarm on your phone, close your eyes, and drift slowly back to sleep. It feels like heaven.
Yet none of that good stuff is possible if you expect a foot of snow every third school day. So don't worry about the weather. Just expect to be in class, and when you do not have to be, enjoy those extra of hours of bliss like they are a gift from the skies.
-Kevin Copp '18
More Crosswalks On Campus
As struggling college students who scrape up change to buy another pack of microwavable ramen noodles, we have all made that joke about jumping in front of a car on PC's campus to get our tuition paid for. However, this could become a real possibility if Providence College does not put in crosswalks and speed bumps on the roads near Raymond Dining Hall and the Ray and Aquinas housing dormitories.
Both the drivers and the pedestrians tend to stray from the rules of the road in this area of campus. Students walk everywhere on a college campus, especially on the streets that run through campus, despite traffic from cars. However, as there are few designated crosswalks in this specified area, students walk wherever and whenever they'd like, regardless of automobile traffic. This actually turns into a vicious cycle, as cars driving through campus often go much faster than they should. This combination can prove to be threatening to both sides.
Although no one has been severely injured as a result of the current set-up, it is always better to be safe than sorry. Therefore, more crosswalks would make students more likely to use them as they would not be going too far out of their way to reach them. In addition, speed bumps would force drivers to slow down. Placing these near each other would be especially helpful in making Providence College an even safer campus.
-McKenzie Tavella '18
Confronting Corruption in the NCAA
by The Cowl Editor on March 1, 2018
---
Opinion
---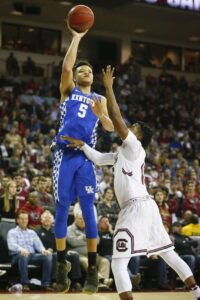 by Kevin Copp '18
Opinion Staff
The FBI's investigation into corruption in college basketball and its recently released findings have rattled the rim of one of the nation's most popular sports. Many of the game's most recognizable players have been found guilty of receiving improper benefits from agents during their respective recruitments. Some coaches and programs appear to have been aware of these benefits as well.
The timing of the FBI's release of the results from their investigation is particularly damaging as the March Madness Tournament, the NCAA's crown jewel, is scheduled to begin in only a few weeks. The NCAA has the authority to make a decision about whether to suspend players, coaches, or programs, and will need to act quickly to protect the integrity of the tournament. Although its decision will surely have significant financial ramifications for itself and its member institutions, the NCAA needs to keep any players and coaches who have knowingly broken recruiting rules out of the tournament to ensure that future recruits do not become pawns for NBA agents looking to make a buck.
It has long been suspected that recruiting in college basketball has involved under-the-table dealings that have permitted certain schools to gain an advantage in attracting the best players. Now the names of the top schools have come out. Traditional powerhouses like Michigan State, Kentucky, Duke, and North Carolina have had players who have potentially received "impermissible benefits."
While this does not necessarily mean that coaches or athletic directors were aware of these improper payments (as the FBI report suggests two agents have been paying players so they would sign with their agency once they leave school), it raises questions as to whether some coaches did know and were working with agents to draw players to their schools.
The most pressing issue for the NCAA concerns the eligibility of current players who were named in the report. High-profile players at Alabama, Duke, Kentucky, and Michigan State—teams with strong possibilities of advancing deep into the NCAA tournament—have been named as receiving some form of inappropriate payments.
Although it might seem like financial suicide for the NCAA to keep those players (or even teams) out of the tournament, doing so would demonstrate the NCAA's willingness to crack down on cheating and force teams and players to become compliant with the recruiting rules that have long been in place.
Keeping top players like Kevin Knox of Kentucky and Miles Bridges of Michigan State out of the tournament would show players that they will not be allowed to get a head start on their professional careers. Missing their sport's most-watched event could drastically harm their draft status for the NBA and significantly reduce their future earnings.
Suspending coaches for the tournament would also force coaches to take control of their programs. If they are held accountable for the actions of their recruits and feel the heat of missing their team's most important games of the season, they will be much more likely to play by the rules and run their program without risking further violations. Coaches know that their brand, their team, needs to be visible at the season's most important time. Being suspended would be akin to a CEO missing his company's most important board meeting.
The NCAA must take a hard stance on the corruption that has apparently been rampant throughout college basketball. Keeping implicated players and coaches out of basketball's brightest spectacle, the NCAA tournament, would help clean up the sport and bring back a sense of amateurism to a game that has long been criticized for lacking it.
Writer vs. Writer: New Charge on To-Go Boxes
by The Cowl Editor on February 8, 2018
---
Campus
---
by Andrea Traietti '21
Opinion Staff
The recent decision to charge 50 cents for each to-go box at the Take3 station in Alumni Hall represents a step in the right direction towards making Providence College a more sustainable campus.
Currently, PC boasts an array of different sustainable resources and environmental protection efforts. The Slavin Center Bioretention System and the several bioswales on campus aim not only to control flood water quantity, but also to improve the water quality of often-polluted rainwater. The Slavin Center is also home to a Building-Integrated Photovoltaic system, which converts sunlight directly into enough electricity to light much of the building. Along with these systems, the College takes care to monitor and track both its carbon footprint and its water conservation.
The charge for the to-go boxes, however, places more responsibility directly on students, thus broadening the scope of PC's campus sustainability efforts. It is inevitable that sometimes we simply have to use a plastic box or drink from a plastic water bottle. However, the additional charge for the box makes students consider that there are cheaper—and more environmentally friendly—options available to them.
Environmentally speaking, plastic is a dangerous material due to its chemical properties. Plastic takes a while to break down, which makes recycled plastic unfit for manufacturing. However, this characteristic of plastic presents an even larger problem for non-recycled plastic thrown into the trash or onto the ground. Plastics are non-biodegradable, so they persist in both natural environments and in landfills.
Therefore, plastic is piling up both in the ocean and on land, killing marine and terrestrial animals alike. Considering the effects of plastic on wildlife and on the environment in general, plastic production, consumption, and recycling need to be reevaluated.
Perhaps in the future the College should make more of a concerted effort in eliminating plastic either by further raising the cost of containers or by ending the use of plastic bags and containers altogether.
But for now, the move to charge a fee for Take3 containers is enough to not only begin decreasing PC's plastic consumption but also to start a conversation about how we can create an environmentally sustainable campus and community.
by Kevin Copp '18
Opinion Staff
The Take3 option in Alumni has long been a favorite meal option for ambitious freshmen and internship-bound seniors alike. Sophomores and juniors often use it to balance a busy schedule or grab a quick bite without dipping into their precious FriarBucks.
However, the Take3 option, in addition to the many other items students may bring out of Alumni, is threatened by the new 50 cent charge on to-go boxes. Such a change, while seemingly minimal on the surface, could harm the overall business of Alumni and send even more students down to the Eaton Street Café.
Although a charge of 50 cents is far from excessive, the principle of adding on fees for containers might bring some students to question their decision to opt for Take3. Because Take3 has always been a "free" option in the past in the sense that it is already included in their meal plan, students feel as though they have been able to save themselves FriarBucks and cash.
Even though the charge is only implemented if the customer needs a plastic container in addition to the paper basket in which the meal comes, it takes away the feeling of "gaming" the system if they do prefer a plastic to-go container. Students may no longer flock to the haven of Take3 if they are required to pay a fee for a plastic to-go container when they have previously obtained it free of charge. The new charge also begs the question as to what is and what is not available to have a price placed on it. If to-go boxes are being charged today, will water cups be charged tomorrow?
Stuart Gerhardt, the general manager for Providence College Dining Services, noted that customers can easily store their paper basket of food in a paper bag that is available at no additional cost. Yet is a paper basket inside of a paper bag the best way to transport a messy chicken patty oozing with bleu cheese and hot sauce? Will students and athletes travelling long distances want to have their food rolling around inside a paper bag?
One athlete who has frequented Take3 for years believes that the charge for to-go boxes is unnecessary and inconvenient. Tom Planek '18, a member of the Providence College Men's Basketball Team, expressed his frustration with the new chargez; "I am on the go and often take a chicken patty with me before or after practice. The amount of tuition I pay should be able to cover to-go boxes."
The convenience of plastic to-go boxes and Alumni overall, especially for those who are always on the move, is in serious jeopardy because of the new charge. The confines of the Eaton Street Café suddenly look much friendlier for students who want to take out their food for free.
Learning to Live Without Fear
by The Cowl Editor on January 25, 2018
---
Opinion
---
by Kevin Copp '18
Opinion Staff
Dr. Bernice A. King's visit to Providence College in the midst of one of the most polarized political landscapes in recent history calls to mind the power of the people to create change. Just as her father, Rev. Dr. Martin Luther King, Jr., led the Civil Rights Movement in the 1950s and '60s and inspired generations since as a result of his philosophy of nonviolence, so too has Dr. King highlighted the potential of the individual to make society more equitable through a commitment to trust.
Yet the missing piece that makes such a dedication to trust possible is the ability to overcome the fear that pervades society. Fear is the wedge in society that sits squarely between understanding and ignorance, keeping people apart instead of bringing them together. Comprehending one's own fear and learning to conquer its debilitating effects is absolutely essential for creating a positive impact on contemporary society.
The fear of being one's truly authentic self is the most dangerous and harmful type of fear that someone can experience. A person afraid of being totally honest with themselves oftentimes does not realize their self-deception. The person who is afraid of their true self does not challenge themselves to improve, but instead is content with maintaining the status quo. They are not concerned with being in touch with reality but rather with how many likes they can receive on Instagram and how many people will recognize them on campus. For fear that their true selves will be exposed, these people conform to the societal standards of beauty, lifestyle, and attitude, and never reach a level of comfort with their honest selves.
There are also people who are simply afraid of being wrong. They do not want their ideas to be rejected, so they might keep quiet and never enter into a true connection with another person. They also might project a close-mindedness so severe that they isolate themselves from others entirely, rendering themselves unable to feel any connection because they are so far out of bounds from the rest of society. The most dangerous idea someone can have is to think that everyone else should be just like them.
Conquering fear helps build a society on the bridges of trust and compassion, whereas the inability to be honest with oneself only ignites the incendiary walls of malice and greed.
So put away your fear, focus on being honest with yourself in the new semester, and heed the most common phrase in the Bible: "Be not afraid."
2018 can be the year in which you talk to that cute stranger, work hard in class because it is actually important, and delete your Instagram because who cares how many people decided to post another picture of a sunset over the clock near Slavin? Doing more things that actually give you a deep-down sense of satisfaction can help you become more in-touch with your real self and change the world in small ways—the only ways that big changes can ever come to stay.
As Dr. Bernice A. King and Dr. Martin Luther King, Jr. have found, trusting our true selves can help us attain the dream of freedom that humanity continues to push toward.
Tangents & Tirades
by The Cowl Editor on January 18, 2018
---
Opinion
---
College Football Playoff Needs To Be More Inclusive
At the conclusion of the 2004 college football regular season, five teams were undefeated. Only two, the University of South Carolina and Oklahoma University, could play for the national title, so three teams were left to play in lesser bowls.
The College Football Playoff was instituted in 2014 and includes four teams, as opposed to the previous two which squared off in a single game. It was also created to provide, among other reasons, a chance for lesser-known teams to compete for a national title despite their lack of affiliation with a major conference.
Yet so far, the committee that chooses which teams will play in the playoff has failed to include worthy schools that play outside the well-known (Read: higher revenue-generating) conferences.
This past season, the University of Central Florida finished with an undefeated regular season record and beat multiple nationally-ranked opponents, yet the committee failed to include them.
No team that made the playoffs went undefeated. UCF also beat Auburn in the Peach Bowl, a team that defeated two of the four playoff teams. Their exclusion has proven that the committee's agenda does not include finding a spot for laudable teams outside the major conferences. The Selection Committee is able to rely on the argument that because schools like UCF do not play the same level of competition as the major conference schools, they do not pass the eye test and thus do not deserve a spot on the game's highest stage.
The refusal to include UCF invalidates one of the original purposes of the playoff and forces casual college football fans to question how big of a role money plays in determining a national champion.
-Kevin Copp '18
Alumni Hall Should Stay Open on Sundays
For those Providence College students who rely heavily on their campus meal plan for food, their dining options have suddenly been reduced thanks to the changing hours of operation for Alumni Hall and the Eaton Street Café. These are not minor changes.
Although Alumni Hall is only scheduled to close an hour earlier during the weekday—11:00 p.m. instead of midnight—the biggest, and quite possibly, most upsetting changes lie within the new weekend hours.
On Friday and Saturday nights, Alumni will now close at 11:00 p.m. instead of 1:00 a.m. This means that students will not be able to satisfy their midnight mozzarella sticks and curly fry cravings any longer. However, this is nothing compared to Sunday's new schedule.
Students will no longer be able to get food from Alumni on Sundays at all, because it will remain closed until Monday morning. This means no more baked chicken penne, Ben and Jerry's, sushi, or Yella's wraps on Sundays. While students will be able to get food from the Eaton Street Café from 10:00 a.m. until midnight, it can be a trek for those who are stuck doing work on upper campus all day.
Another option for food is Raymond Dining Hall. However, weekends in Ray can be incredibly frustrating for those who attempt to eat three meals a day. Ray only serves two meals on the weekends; breakfast and dinner. Because of this, many students can find it rather challenging to find something to eat for lunch. They are left with bagels, salad, fruit, desserts, and cereal.
This is why Alumni is so valuable on the weekends. Students can get everything from yogurt and granola bars to grilled chicken sandwiches and hummus cups throughout the entire day. Also, Alumni is quick and easy. All foods can be made to-go, allowing students to return to their workspace with their food.
Although the Eaton Street Café can have their food prepared to-go, it is not the same as Alumni. Alumni's location in the Slavin Center makes it easy for all students on upper campus, who do not have access to kitchens or kitchenettes, to enjoy quick and easy food on the weekends.
It will be interesting to see if this drastic change lasts the entire Spring semester.
While the change does greatly benefit the hardworking Alumni Hall staff members, this is definitely a frustrating change for students.
-Katherine Torok '20
Tangents and Tirades
by The Cowl Editor on November 30, 2017
---
Opinion
---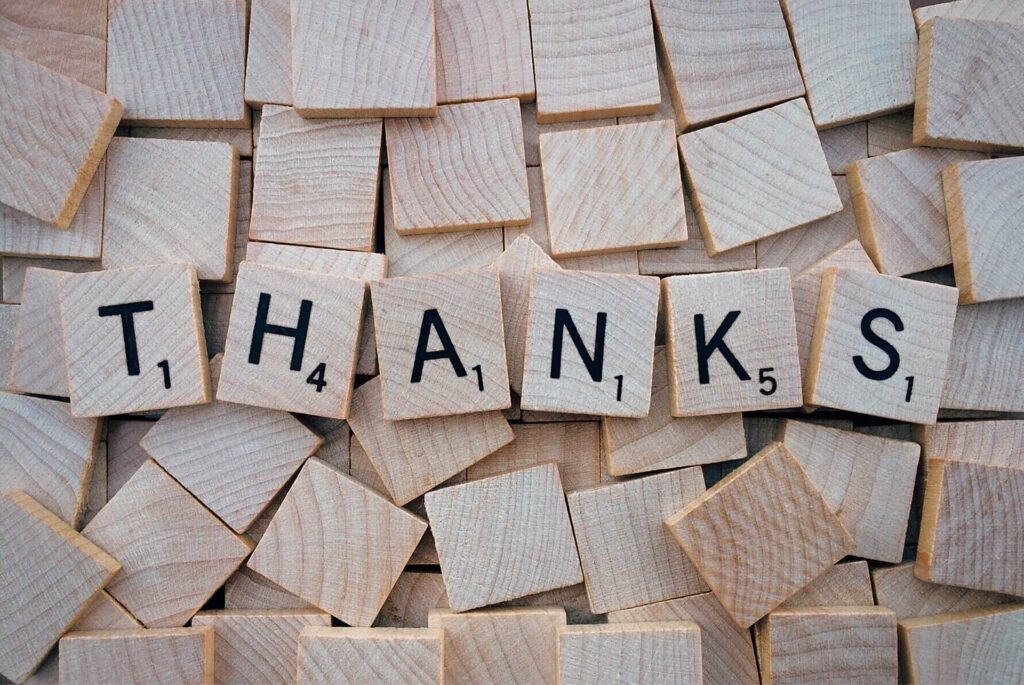 Be Conscious of Our History
We should all take advantage of the Thanksgiving holiday, but first we need to change it.
Thanksgiving commemorates a fictionalized meal shared by the first Pilgrims and the Wampanoag people of North America. There may very well have been a temporary alliance between the first European arrivals and native peoples, but this relationship was one of utility and would not last long.
In 1637, Puritan settlers pillaged and burned a Pequot village, killing 700 women, men, and children. The ethnic cleansing of Native Americans persisted for years. Even if there was a merry first Thanksgiving meal, plunder and genocide followed. Many people do not celebrate Thanksgiving for this reason.
Thanksgiving Day should be transformed into the only secular national holiday to honor the diverse religions, ethnicities, and cultures found in our "melting pot" of a country. Thanksgiving could become a cross-religious, cross-cultural meeting ground, giving us an excuse to take one or two days off work, reconnect with family, and thank whomever we believe bestows us with the gift of life.
If we can reclaim and transform derogatory terms so that they lose their hateful power, then we can reclaim Thanksgiving too. Let's drain the day of its old importance and replace it with a new tradition. Mother Nature, Allah, or the stars bestow us with beautiful fruits and vegetables. We should say thank you at least once a year for that.
What happened when the Puritans encountered the native tribes of North America matters.
The modern Thanksgiving holiday must evolve into something more conscious, inclusive, and respectful, but the concept of a national day of thanks must not disappear.
-Lela Biggus '18
Athletes Deserve More Benefits
As the price of tuition has skyrocketed in recent decades, it becomes easy for current students to complain about the ways the money they pay is allocated. Especially when tuition money is used to support athletics, as many students at Providence College have speculated, it seems unfair for "normal" students to support the endeavors of the athletes whom it might seem are treated like God's special gift to the school.
However, a closer look at the revenue they generate shows that college athletes actually deserve more than the tuition and other benefits they receive.
Patrick Hruby of Vice Sports notes that college football and basketball players collectively receive only about 10 percent of the revenue they generate. Considering that the TV deal the Big East Conference signed with Fox Sports in 2013 generates between $4 and $5 million a year for Providence College, it seems like a pretty nice deal for the school to only pay somewhere between $2,000-$5,000 per semester per player in cost-of-living stipends.
The $4-5 million does not even account for ticket revenue, jersey sales, or any other money the school might receive for postseason appearances. A 2011 study at Drexel University estimated that if college basketball players were compensated at the same rate as their professional counterparts, the average player would be worth over $265,000 a year. Based on the price of tuition, Providence College basketball players are compensated for roughly 25 percent of their actual market value.
Don't be so quick to judge that Friar athlete you see wearing the latest Nike gear. They are getting way less than they deserve.
-Kevin Copp '18
The Irony of Black Friday
Each November, Americans rise at ungodly hours and shuffle into the darkness we know as Black Friday.
How ironic is it that Thanksgiving is about expressing gratitude for what we have, yet the day following Thanksgiving calls for greed and excessive spending?
What is most fascinating is the dedication of these Black Friday shoppers. Many shoppers wake up at one 1 a.m. Some never go to bed after a very long day.
Spend hours on foot, wait in long lines, and sometimes getting into verbal disagreements due to lack of  sleep and sanity.
Would we not prefer to do something that makes us feel whole? Something that expresses our worth in a way that fosters pride, rather than just pointing to a pile of bags and saying "I did well."
I propose that we radically change the meaning of Black Friday. Let us make it a day where people still rise at odd hours of the night, but they do so to donate food, clothing, and time to those in need.
Every store in America can still market incredible sales, but what if every penny made on Black Friday was donated to a variety of charities across the country?
Marketing has always tied Thanksgiving to Black Friday, but there is zero correlation. It has only ever made people "thankful" for access to cheap materialistic items.
-Kelsey Dass '18
More On-Campus Basketball: The Benefits of Having Men's Basketball Games in Mullaney Gym
by The Cowl Editor on November 16, 2017
---
Campus
---
by Kevin Copp '18
Opinion Staff
Friday night's opening game for the Providence College Men's Basketball Team demonstrated the need for more games to take place on campus. The Friars played in front of a raucous crowd and resulted in a demonstrative win for the Friars over Houston Baptist University inside Alumni Hall.
However, the 84-55 victory is not the only positive takeaway from the game and the energetic atmosphere in which it was played.
In future years, Athletic Director Bob Driscoll should capitalize on the excitement generated by the on-campus game and schedule one opponent per year for a game at Alumni Hall's Mullaney Gym.
A big advantage of playing an on-campus game every year is the increased enthusiasm students will have for an early season opponent that would otherwise generate lackluster anticipation. Students will want to turn out (and up) for the only on-campus game of the season no matter who the opponent is.
While a team like Houston Baptist, virtually unknown in the world of college basketball, might create very little interest amongst students if it is only a normal regular season game, playing against them in Mullaney Gym increases the curiosity.
The main objection to playing more games on campus is the disparity in capacity between the Dunkin' Donuts Center and Mullaney Gym. The athletic department will obviously lose some revenue in the form of diminished ticket sales. There is simply no way to make up that amount of money lost when Alumni has nearly 10,000 fewer seats than the Dunk.
However, it is also virtually impossible that Houston Baptist would ever sell out the Dunk. Last year's season opener pitted the Friars against the University of Vermont and drew only a little over 8,000 fans.
While 8,000 tickets might still seem like a lot, consider that student tickets for the Alumni game also made up for some of the lost ticket revenue, as each student had to pay four dollars to secure a spot in the gym.
Another way the athletic department can make up the lost revenue is to make the Mullaney game a special event. Sure, the game on Friday might have seemed particularly interesting because the men's team had not played there in 43 years. But the game can easily be marketed so that every year it feels like the Friars are honoring their history by playing in their old gym and where they rose to prominence as a great basketball program. Every year the team could bring back someone who played in the gym before the team moved its games to the Dunkin' Donuts Center.
Imagine the promotions and the merchandise that would become so easy to sell. There could be hats, t-shirts, and other commemorative items that would mark the team's annual Mullaney Gym Game.
Fans would flock to see the men's team play their one game in Mullaney. It would become one of the main highlights of the non-conference season, right next to the University of Rhode Island game. It might even benefit the players: after all, they practice year-round in Mullaney and rarely, if ever, have anything more than a shootaround in the Dunk. Players would play with extra motivation and the entire PC community would rally on campus for the one big game that mixes PC basketball's past and present.
Social Media Endangers the Truth
by The Cowl Editor on November 2, 2017
---
Campus
---
by Kevin Copp '18
Opinion Staff
The photo that has been making the rounds on social media and in the minds of everyone who has seen it has left an indelible mark on Providence College's campus. Unfortunately for those students involved, it will be difficult to overcome the stigma associated with such a provocative image. There are, however, lessons that can be learned and bridges that can be built.
The image could become the start of the end of PC's run as the school with the least "Race/Class Interaction" in the country, according to a 2017 Princeton Review report, and drastically improve the way students of different races interrelate. Perhaps more immediately, people everywhere should be aware of the dangers associated with social media and the great misconceptions that stem from it.
Social media's alluring attraction is that it essentially permits individuals to create their own identity.  Someone must no longer merely be that person who speaks, looks, and acts a certain way, but they can now pick and choose the images they want to define themselves. They have the ability to select the most appealing parts of their personalities and experiences and present them to the world as though they are what their profile says they are all the time.
The platform of false impressions might not only give off the wrong idea about what people are like, but it also permits serious mistakes to be made when viewers jump to conclusions. People with different backgrounds and belief systems all have the opportunity to view the same images and draw their own separate conclusions. There is not one single inference that a viewer of an image on social media can make. The conclusion they will reach depends on innumerable factors, including what mood they are in and what they just saw as they were scrolling down.
Thus it is imperative that the viewers of social media not leap into a specific interpretation and have an excessively emotional reaction whenever they do see something they do not agree with (but might not fully understand).
Consider the details of the situation that has unfolded over the past week. A male student wearing dreadlocks, a grill, and a gold chain, had his picture taken by another student. The male student explained later that he was merely dressing up as the rapper Lil  Wayne. The features of the students costume are considered acceptable by many as long as it is clear that the student is intending to be Lil Wayne.
While this might not constitute cultural appropriation for some, the costume walks a thin line between imitating a celebrity and mocking specific attributes in a way that could be interpreted as derogatory.
This gray area calls attention to the third great danger of social media: what others might say about someone. The student had no power over what others might say he was dressed as because they all were able to provide their own captions. Another student's Snapchat gave her the power to label the student whatever she pleased, and her choice of a derogatory term set off a firestorm of response.
Social media provides anyone with an account an equal voice to be heard, a premise that seems fair and democratic but which can easily turn ugly when ignorance enters the equation.
It becomes everyone's duty, whther they use social media or not, to be honest, cognizant, and mindful of individual differences. Without open-mindedness and respect, social media might continue to tear communities apart instead of bringing them together.