Bursting the PC Bubble: Tourist Released After Kidnapping in Uganda
by The Cowl Editor on April 11, 2019
---
National and Global News
---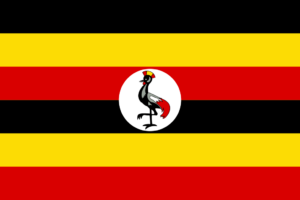 by Thomas Edwards '20
News Staff
Last Tuesday, April 2, in Uganda's Queen Elizabeth National Park bordering the Congo, American tourist Kimberly Sue Endicott, Canadian tourists Martin and Barbel Jurrius, and their Congolese safari guide Jean-Paul Mirenge Remezo were held at gunpoint by four armed men, according to Ugandan police. "The unknown gunmen put the tourists on gunpoint, and grabbed two out of the four tourists, before disappearing with them," read the official police statement.
Martin and Barbel Jurrius were able to escape and get into contact with a camp manager. Using Endicott's cell phone, the kidnappers were able to contact local authorities and demand a $500,000 ransom payment. The police believe the ransom to be the reason behind the kidnapping.
According to Pam Lopez, a friend of Endicott, she had been planning this trip to Uganda for a while. Uganda Wildlife Authority spokesperson Bahir Hangi, stated, "This is a one-off incident, it's an isolated incident. It is not something that happens regularly. It is not something that we are known for." Because of this, Endicott, the other tourists, and the guide, had no reason to believe they were in any danger while out on the expedition.
When word of Endicott's situation reached back home, her family was worried that nothing would be done, as Secretary of State Mike Pompeo expressed that the U.S. has a long tradition of not paying ransoms. "Please remember that any payment to a terrorist or a terrorist regime gives money so that they can seize more of our people," said Pompeo in his statement. However, Endicott's family, especially her cousin Rich Endicott, implored the government to save her life.
After Rich Endicott's request to the U.S. government, the Federal Bureau of Investigation joined in the search for Endicott along with Ugandan police and military personnel. On Sunday, April 7, Endicott and Remezo were found with their captors. Upon their discovery the ransom for their release was paid; however, there is some confusion around who exactly paid the ransom and how much of it had been paid. It has since been discovered that the entirety of the ransom was paid, and Endicott and Remezo were freed in a negotiated handover.
After the release of Endicott and Remezo, President Trump has requested that Uganda find the captors to ensure the country is safe. "Bring them to justice openly and quickly!" said the President in a tweet on Monday, April 8, adding that it is the only way "people will feel safe in going there." The Uganda Police issued a statement on Monday, April 8, reassuring visitors of the safety of Uganda and expressing that they are searching for the criminals.
Jayme Closs Found Three Months After Kidnapping
by The Cowl Editor on January 17, 2019
---
National and Global News
---
by Thomas Edwards '20
News Co-Editor
Jayme Closs, a 13-year-old from Barron, Wisconsin, was reported missing on October 15, 2018, the night that both of her parents were found dead in her home. 
On the night of Oct. 15, Jake Patterson, 21, pulled up outside of the Closs home. When James Closs, Jayme's father, went to see who had parked outside their house, Patterson shot and killed him. Jayme then hid in the bathtub with her mother, Denise Closs.
Patterson entered the house and found them, forced Denise to place black tape over her daughter's mouth, then shot and killed Denise. Patterson proceeded to drag Jayme to his car, where she was placed in the trunk with her wrists and ankles bound.
Patterson claims that, while driving away from the Closs residence, he pulled over for a sheriff's deputy that was responding to the 911 call placed by Denise Closs before she was killed. 
After three months of searching, Jayme was found by a woman walking her dog on Jan. 10. Jayme had successfully escaped Patterson's home, a cabin about 65 miles north of her home in Wisconsin. 
Shortly after her discovery, deputies confronted Patterson at his cabin. Patterson simply stated, "I did it."
Jayme was reunited with her aunt and godmother Jennifer Smith on Friday, January 11. On Monday, January 14, the filing of the criminal complaint against Patterson released by the Barron County District Attorney stated, "The defendant states, when he saw (Jayme) he knew that was the girl he was going to take." 
Patterson reportedly saw Jayme on a school bus that he had to stop behind one day on his way to work. 
Patterson told investigators that he had attempted twice before Oct. 15 to kidnap Jayme Closs. 
A week before the kidnapping, Patterson said he drove to the home but was startled by a large number of cars in the driveway. A couple of days later he attempted again but was driven off by the lights of the house being on and people being outside. Jayme told investigators that on Oct. 15, she woke up to see why her dog was barking when she saw a vehicle coming up the driveway, following shortly was the death of her parents and her kidnapping. 
Patterson told investigators that he did not know Jayme's name until weeks later when he saw it on the news.
Kate and Gerry McCann, the parents of the 3-year-old Madeleine McCann who went missing in 2007 while in Portugal, have found hope in their daughter's return upon hearing of Jayme Closs' escape from her kidnapper. 
In a post, which included a picture of Jayme smiling, the McCanns wrote, "Jayme is an example of why we never lose hope and never stop searching." 
Madeleine's fate still remains a mystery today, but her parents refuse to give up hope of finding her alive.
To find out more about Madeleine McCann, you can visit the Facebook page created by her parents, Official Find Madeleine Campaign.