Sports Shorts
by npatano on May 5, 2022
---
Sports Shorts
---
Sports Shorts
Luke Sweeney '24
Sports Shorts
Coach Gabrielli Resigns
Providence College lacrosse head coach Chris Gabrielli announced on Wednesday, May 4 that he would resign. Gabrielli served as the Friar lacrosse coach for the last 10 seasons. Gabrielli said, "I'm grateful for the opportunity I was provided to lead this program, especially when the College transitioned to such a high commitment level toward lacrosse." Bob Driscoll says the Friars will "begin a national search immediatley." The Friars were 27-37 over Gabrielli's final five years.
Track and Field:
The Providence College track team traveled across the city to Brown University on Sunday, May 1 for a meet. There were 12 Friars who found first place finishes at the event, making it an extremely successful dayl. Alex O'Neill '23 was the star of the day as she broke the 30-year-old PC record for the 800-meter with a finishing time of 2:06.07. Meg Hughes '24 finished first in the 400-meters once again. In the men's division, Sam Lagan '24 of Natick, MA was one of many who finished in first with a time of 59.60 in the 400-meter hurdles.
Softball:
Over the weekend, The Providence College softball team suffered a loss to Butler University in a Big East matchup. The Friars were in the lead entering the seventh inning when Butler's Ella White hit a walk off three run homerun to win the game 5-4. For the Friars, Tori Grifone '24 of Sussex, NJ earned her 18th start and pitched a little over three innings. This Saturday, the Friars will host DePaul University for their final regular season Big East series of the year.
Other:
Providence College hosted the Annual All-Sports Gala on Monday, May 2. For two years the event has been held virtually because of the COVID-19 pandemic. During this event, all PC student athletes, staff, coaches, and administrators gathered in person for the prestigious event. For the second year in a row, Nate Watson '22GS took home the Athlete of the Year for Team Sports Award due to his outstanding performance during the Men's Basketball team's historic March Madness run.
Best Season in 25 Years Has Come to An End
by npatano on April 7, 2022
---
Friar Sports
---
Men's Basketball Wrap-Up
Will Murphy '23
Sports Staff
What a ride. The Providence College Men's Basketball Team won close game after close game this year, captivating fans across the country. Although their season came to an end following their defeat to the Kansas University Jayhawks in the Sweet 16, this season will be remembered fondly by many for a long time. 
It was a season of firsts for the Friars, most notably the first-ever Big East Regular Season Championship win for Providence in their 43 years as members of the conference. Their 27 wins were one away from a program-best, and their 14 conference wins surpassed their previous best by two. If not for an untimely COVID pause in the middle of the season, both of these numbers could have been added to. The Friars were among the nation's best at closing out tight games, which is a credit not only to the players, but also to the job that head coach Ed Cooley has done. Last weekend, Cooley was named the Naismith College Coach of the Year for the 2021-22 season. Experience was key for Providence, as their starting lineup was one of the oldest in the country, consisting of three graduate transfers, a fifth-year senior, and a senior. 
The Friars started the year off hot, picking up several key wins in non-conference play including wins at the University of Wisconsin, at home against Texas Tech University, and at home against in-state rival University of Rhode Island. Excitement built with each win as fans started to believe that something special could be brewing at the Dunkin' Donuts Center. By the time conference play was kicking off, Providence was receiving votes as one of the top 25 teams in the country. However, the road ahead was not an easy one for the Friars, who were scheduled to play two of the top 25 teams in the nation in their first two Big East games, but they were up to the challenge. 
Providence knocked off the University of Connecticut on the road and Seton Hall University at home, two teams respectively ranked 20th and 15th in the country. After winning handily at DePaul University, Providence was dealt their first loss in conference play by Marquette University, and many wondered how they would respond. The resiliency and experience shone through in their next outing against St. John's University, as they bounced back with a solid ten-point win at home. 
Unfortunately, the Friars had to postpone their next three games due to COVID issues within the program. Providence responded admirably to the adversity, rattling off seven consecutive wins, two of which were against ranked opponents. 
Jared Bynum '23 knocked down the game-winning shot against Xavier University as the buzzer sounded. The following game was a memorable one, in which the Friars took on Marquette University a day later than scheduled because of a monstrous blizzard. Providence battled back in that game with the help of the electric atmosphere, despite the treacherous conditions. 
That stretch of seven straight wins perfectly set up a showdown between two of the top 10 teams in the country at the Dunkin' Donuts Center: Providence and Villanova University. Although the Friars came up short in that game, the showing was still impressive, with the team putting up 84 points against one of the best teams and defenses in the country. 
After their battle with Villanova, Providence would have to face Butler University on the road without star senior guard Al Durham '22 because of a back injury. Despite falling behind early, the Friars displayed impressive resilience in an overtime victory, maintaining their spot atop the conference standings. Providence then took on Xavier, looking for the season sweep and was given all they could handle by this tough team. The Friars were taken to triple-overtime in a game of the year candidate but pulled it out in the end.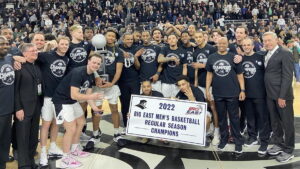 This win put the team in the position to clinch their first-ever Big East regular-season championship with a win in their upcoming matchup with Creighton University. Providence took control early and coasted to a comfortable 20-point victory in a storybook ending for the seniors on their senior night. Providence closed the regular season with a hard-fought loss against Villanova but was heading to Madison Square Garden with the first seed in the Big East Tournament. 
The Friars were immediately challenged after arriving in New York with a tough game against Butler in the quarterfinals. Al Durham '22 nailed a clutch three with just over 30 seconds remaining to put Providence ahead and advance to face Creighton in the semifinals. Creighton came out hot in the semifinals, and Providence was never able to catch up. 
Providence then turned their attention to the NCAA tournament to prepare for their sixth trip under coach Cooley in his 11 seasons at the helm. They were awarded the fourth seed in the Midwest Region, with South Dakota State University awaiting them with one of the most high-powered offenses in the country. Coach Cooley did a tremendous job game-planning for South Dakota State's offense, and Justin Minaya '22 put on a defensive display against star guard Baylor Scheierman. Providence held South Dakota State to their lowest offensive output of the season and advanced to face 12-seed Richmond University.
The Friars started fast and built a comfortable lead early, shooting the ball efficiently from behind the arc, especially Noah Horchler '22, who shot four of six from three. Providence kept their foot on the gas and won by 28, the largest margin of victory in an NCAA tournament game in program history. 
The win sent the Friars to their first Sweet 16 in 25 years, where one-seed Kansas University awaited. Providence could not get any shots to drop early, but their defense kept them in the game, going into the half down nine. All year Providence proved they were a resilient bunch, not afraid to go head-to-head with the best of the best, and this trait shone through in the second half. They clawed their way back little by little, eventually taking their first lead of the night with a Horchler bucket with just under six minutes remaining. Kansas responded with a run of their own, and, despite an admirable effort, Providence was unable to overcome the Jayhawks in the end. 
This team will be remembered as one of the best in Providence College's history, and rightfully so.
NIL Deals For Student Athletes
by npatano on March 31, 2022
---
The Scowl
---
Watson, Cooley, Driscoll All Involved
TikTok Star '22
On June 21, 2021, the United States Supreme Court upheld the U.S. Court of Appeals for the Ninth Circuit's decision that the NCAA's restrictions on "education-related benefits" for college athletes violated antitrust laws. As a result, college athletes who play at any division in the NCAA can now profit off of their names, images, and/or likeness. Since July 1, when the NCAA formally approved this policy, many college athletes, including Providence College student-athletes, have jumped at the opportunity to profit, signing deals with different brands and beginning to market themselves.
For the 2021-2022 season, the Providence College Men's Basketball Team ranked No. 1 on the luck scale for the Ken Pomeroy College Basketball Ratings. Since then, they have embraced the "luck" narrative, and this has even translated into their NIL deals. The entire team has partnered with General Mills' Lucky Charms Cereal. All 15 members of the team signed a deal that requires them to eat Lucky Charms before every single game they play and star in a commercial for Lucky Charms. Ed Cooley will also star in the commercial as Lucky the Leprechaun, a casting inspired by his comment in an interview before the team's first Round NCAA Tournament game against South Dakota State University in which he said, "Why not? Hell, I may be the leprechaun tomorrow."
Individual team members have also signed with companies whose brands are centered around luck, such as Irish Spring Body Wash. Nate Watson signed with the soap company and has taken to his TikTok account to promote the product via a shower thirst trap. Watson has almost a million followers on TikTok as well as Instagram, so thanks to him, Irish Spring sales have skyrocketed.
Furthermore, everyone—well, at least everyone who's taken Civ—knows that the number seven is seen as a lucky number in the Western world. The men's basketball team does not currently have a player wearing No. 7, but AJ Reeves will be doing so next season when he returns to Friartown for a fifth year. With the switch to No. 7 from his current jersey No. 11, Reeves signed a partnership with the convenience store 7/11. More specifically, he will be the main figurehead for Switch Sparkling Juice's Green Watermelon-Strawberry flavor, which is sold at 7/11.
Finally, although Nike has been the official outfitter of the PC Friars for decades, Bob Driscoll wanted to make a last-minute impact on Friartown. The Providence College athletics department has signed a new long-term partnership with Lucky Brand: the clothing retailer will now be the official sponsor of all footwear and apparel for PC. The Friars are the first NCAA school to partner with Lucky Brand in this capacity. Driscoll felt that the graphic tee and jean lines were a must-have on campus.
It is safe to say that PC's Men's Basketball Team is taking full advantage of the NCAA's NIL policy and embracing the luck narrative they have been pushing all season.
Men's Basketball Continues to Shine
by npatano on February 7, 2022
---
Friar Sports
---
Friars Complete Strong Winter Break
Liam Tormey '22
Sports Co-Editor
Winter break came in the middle of December for the students of Providence College, but the Men's Basketball Team continued their hot start to the season.
The Friars started Big East conference play on Dec. 18, the last day of finals, against the No. 20-ranked University of Connecticut. Before conference play began, coach Ed Cooley's team was 10-1 and looking to start off conference play on the right foot. 
The Harry A. Gampel Pavilion would host old rivals in the Huskies and Friars to kick off conference play. PC was looking to win their sixth consecutive game and, thanks to the help of AJ Reeves '22 and his 16 points, the Friars were victorious in a 57-53 game. 
Reeves, a senior, went 4-8 from three-point territory and was crucial in opening up their biggest lead of the first half where they led 31-22 after 20 minutes of play, and Reeves was responsible for 12 of them. 
Ed Croswell '22 would add 11 points and four rebounds, while the other big man Nate Watson '22GS had 10 points and seven rebounds. 
Jared Bynum '23 returned to play after missing four games with a leg injury, and he would be a spark off the bench adding nine points and six rebounds. 
After the game, Ed Cooley said, "We knew coming on the road would be a challenge for us. I couldn't be more proud of our men." This would be the best start to PC's season under Cooley since the 2015-16 season, a year the Friars reached No. 8 in the polls and won an NCAA Tournament game. 
After a statement win against a ranked opponent, the Friars were looking to extend their six-game winning streak 11 days later when they would host No. 15-ranked Seton Hall University Pirates. 
In between the games, the Friars would be ranked No. 21 in the national polls, the first time since February of 2016. Since this week, the team has kept their Top 25 standing. 
The Pirates came to the Dunkin' Donuts Center following the Christmas period and a time when they were dealing with several players in COVID-19 protocols. Seton Hall would be without Ike Obiago and Tyrese Samuel, and the Friars took advantage. 
Noah Horchler '22GS recorded his fifth double-double of the season, dropping home game-highs of 17 points and 13 rebounds in the 70-65 victory. 
Nate Watson tallied 14 points and became just the 18th player in Providence College history to record 1,500 or more career points. 
The Friars have five graduates this season and two seniors, and after the game, Cooley said, "We have a veteran group… You can go into every game expecting to win when you have an older group." 
A few days later, the Friars would travel to Chicago for a contest with DePaul University. From the very beginning, Cooley's squad was ready to play and controlled every aspect of the game. At halftime, the Friars were up 42-17 after scoring 22 unanswered points. The Blue Demons were unable to overcome the deficit and the Friars defeated DePaul, 70-53.
Another game and another contribution for the veteran team. It was contributions from two transfers that helped the Friars to their eighth consecutive victory. Indiana University transfer Al Durham '22GS and University of South Carolina transfer Justin Minaya '22GS both had double-digit scoring numbers.
Minaya has been great defensively for the Friars and continues to guard every opponent's best player. 
Durham would end the game with 17 points while Minaya finished with a double-double, 12 points and a game-high 11 rebounds. 
After the game, Cooley said, "We were able to set the tone early. I thought we played a really good game today." The Friars were now 13-1 and 3-0 in Big East play.
Then, the Friars traveled to play a desperate Marquette Golden Eagles team, and it was one everyone wanted to forget.
PC committed two turnovers on their first three possessions and the Golden Eagles were up to a 6-0 lead. A couple of minutes later, the Friars closed a double-digit deficit down to four, but then Marquette went on a 20-0 run and never looked back. At halftime, the Friars were down by 20 and then lost the game by 32, with a final score of 88-56. 
The only positive light from the game was Nate Watson setting the record for the most games in program history with 137. 
Cooley was still upbeat about his team after the blowout and before Saturday's game against St. John's University, he said, "I'll have my team ready to play."
The Red Storm came to the Dunkin' Donuts Center that weekend and although the Friars trailed at halftime by three, an explosive second half thanks to Watson's 18 of final 22 points, the Friars got back to winning ways with an 83-73 victory. 
This win was Ed Cooley's 300th career victory. He was emotional after the game saying, "When you do something that you love, you're at a place that you love, and you work with people that give you the opportunity to do this, it's amazing."
The Friars were feeling good heading into a big stretch of games, but COVID-19 ran rampant in the team before the matchup with Creighton University. 
Three straight games would be canceled for the Friars due to COVID-19 within the program, and Coach Cooley admitted he tested positive along with some players and staff. The Friars would be off for 12 days before playing again on Jan. 20 against Georgetown University, a game which was rescheduled from earlier in the season after the Hoyas had COVID-19 within their program.
It was the first week of the second semester and the first game back for the Friars after the mini-hiatus. The Friars were the No. 21-ranked team, and the Hoyas gave them everything they had. 
Ed Croswell recorded a season-high 15 points, going perfect from the field with seven shots taken. Al Durham had 15 second half points, and Noah Horchler added 14 points. The Friars won 83-75.
With different players stepping up every game, Coach Cooley has said, "Our team is very close and connected. This team has really bought into their roles." 
A noon tip-off against Butler University last Sunday saw the Friars at the top of the Big East standings. The team was 15-2 and 5-1 in Big East play for the first time since 2003-04 and had won 10 out of their last 11 games. They also went into the contest against the Bulldogs 11-0 at the Dunkin' Donuts Center. 
A back-and-forth game is the tale of almost every Big East game, and this one was no different. After the Friars were up six at the half, the Bulldogs clawed their way back and took the lead in the second. 
Once again, thanks to the force of Ed Croswell and Nate Watson who continue to get better, the Friars remained perfect at home with a 69-62 victory. The Friars improved to 16-2 for the first time since the 1977-78 season and 6-1 in conference play for the first time ever. 
This win was Cooley's 210th, and he surpassed the great Dave Gavitt for second place in all-time wins as Friar head coach. 
There is a lot to be excited for with this team, but this is just the start, and Cooley knows it: "We've still got a long way to go, but where we are today is a credit to the players."
Who is the PC Men's Basketball X-Factor?
by The Cowl Editor on December 9, 2021
---
PCI
---
Providence College Investigates
Justin Bishop '24
Sports Staff
Al Durham
The best player for the Providence College Men's Basketball team is clearly 6'10" Center, Nate Watson '22GS. He is dominant in the paint and constantly comes down with rebounds. However, the X–Factor for this season's team is the new guy-transfer guard Al Durham '22GS. 
Head coach Ed Cooley knew Durham would be great for the PC culture. He said, "I know that as good as a basketball player as Al is, he is even a better person and for that reason we believe he will fit into our culture as we welcome him into the Friar family."
Durham transferred to Providence this past off-season from the University of Indiana where he averaged 8.6 points per game (PPG) and 2.0 assists per game (APG) across 123 games during his tenure. 
The 6'4" playmaker transferred to Providence looking for a bigger role and better leadership than where he left. 
He is a confident shooter the team can rely on to keep his composure during crucial moments. 
The veteran guard has started out on a hot streak, putting up at least 10 points in every game this year and is currently averaging 13.4 PPG and 3.6 APG, well above his averages during his time at Indiana.
 Durham has adjusted well to playing with a new group of guys, but having veteran players like Watson, Noah Horchler '22GS, and A.J. Reeves '22 on the starting lineup helps. Durham is expected to be the clutch guy and make the big shot late in a close game. 
The question of whether Durham can adapt to the Big East style of play compared to the Big 10 remains. 
The Big 10 Conference is similar to the Big East, where it is dominated by big Centers in the paint as the first scoring option, with the second scoring option in the corner, ready to shoot a three. 
For Providence, Watson is the first scoring option down low in the post, and  Durham is expected to slide in as the second scoring option ready to hit that clutch three or short jumper. Watson is currently averaging 17.7 PPG, the most on the team, while Durham is second with 13.4 PPG, proving that this model is working. If the Friars want to reach the next level, Durham is going to have to step up in big ways. 
Stephen Foster '22
Sports Staff
Nate Watson
When looking at the Providence College Men's Basketball Team's roster for the 2021-2022 season, there is a group of talented players ready to prove their worth to the team. 
However, one player stands out as the X-Factor for the Friars this season: center Nate Watson '22GS. Watson is returning to the Friars for his graduate year, which will be his fifth season with the team. 
He has made substantial improvements throughout his collegiate career, and this season seems to be no different.
Watson was named the Providence College Male Team Athlete of the Year last year for his impressive season, during which he recorded a team high 16.9 points per game (PPG), 6.7 rebounds per game (RPG), and 26 total blocks. David Duke '22, who finished second on the team in points per game (16.8 PPG) and rebounds per game (6.3 RPG), chose to leave PC after last season to play professional basketball in the NBA. Watson is expected to step up and become a pure star player for the Friars in order to fill the gap left by Duke.
So far this year, Watson is leading the team with 17.7 PPG and 10 blocks. He is also second on the team with 5.9 RPG, including a team-high of 13 offensive rebounds. Watson controls the paint both offensively and defensively for the Friars. He is their best option when they look to score inside and is their number-one rim protector. He also grabs the most rebounds for the Friars, which limits the opposing team's shot attempts and ensures that Providence gets as many possessions as they can on the offensive end. It is essential in D1 College Basketball to have a force like Watson playing the center position.
If Watson can hold down the key for the Friars, then the rest of the team will step up from deep and capitalize on their three-point shot attempts (3PTA). Having Watson's strong interior presence opens up the court for guard Al Durham '21 (13.4 PPG, 31 3PTA, 25.8 3PT%), forward Noah Horchler '21 (11.9 PPG, 25 3PTA, 48.0 3PT%), and guard AJ Reeves '22 (7.9 PPG, 32 3PTA, 31.3 3PT%) to provide consistently from beyond the arc.
If Watson can continue to perform at this level for the remainder of the season, the Friars should rise to the top of the Big East Conference in 2021-2022. 
Two Battle Testing Games for the Friars
by The Cowl Editor on December 9, 2021
---
Friar Sports
---
PC Goes 2-0 in Emotional Week
By Justin Bishop '24
Sports Staff
The Providence College Men's Basketball team has been on a tear in the early season, posting a record of 8-1 as of Sunday, Dec. 5. 
The Friars won their first five games of the season for the first time since the 2014-2015 season. After dropping a game to the University of Virginia in the Roman Legends Classic Championship game 58-40, the leading scorer for the Friars was Noah Horchler '22GS with 17 points and seven rebounds. 
The Friars won their next three games against St. Peter's University 85-71 where Horchler again was the leading scorer with 25 points and seven rebounds. The team won a nail-biter against Texas Tech University where the Friars came out on top 72-68, and Al Durham '22 was the leading scorer with 23 points. Most recently the Friars took down ocean state rival University of Rhode Island, beating the Rams 66–52, and Horchler was once again the leader in points with 16.
Durham scored 23 points against Texas Tech, including clutch shots and a tough left-side jumper to put PC up 67-65 with just under two minutes left to play; that sealed the game for the Friars. 
This prompted Texas Tech head coach Mark Adams to remark, "If we could trade for Durham, we would. "Durham, who is averaging 14 points, three assists, and three rebounds, has proved himself to be the primary ball-handler for the Friars offense. 
The former Big Ten Conference point guard is averaging his highest PPG in his career and credits the culture around Providence Basketball as his reason for transferring. 
He said, "Friar fans are everything I estimated when I decided to come here." Durham and all five on the court at the time waved their arms up and down to incite the crowd with 2:00 to go against Texas Tech. 
The team was definitely thankful the 10,000 fans at the game were on their side, and Cooley noted that the crowd was a big factor in PC's win, saying, "The crowd willed us to four or five additional baskets and helped us win the game."
The Friars are dominating their opponents in the paint thanks to the new "one-two combo" of Nate Watson '22GS and Ed Croswell '22. 
However, after the URI game, Cooley stated, "Croswell is currently out playing a Big East All-First Team Center in Nate Watson." This is evident in the most recent games facing Texas Tech and URI, where he posted an 11-point and four-assist game and followed it up by posting a double-double, collecting 13 points and a career high of 15 rebounds, while also shooting 5-5 from the field (FGM). 
On the other hand, Watson had seven points on 3-7 FGM against URI and only had five points and five rebounds against Texas Tech.
Clearly Coach Cooley is right when he says that Croswell is outplaying him. After the URI game, Coach Cooley said, "We call him Croswell Cleaners because of how he cleans up rebounds on both ends of the court." 
This got a rise out of Croswell, who did not deny that he is a rebound machine. The head coach of the URI Rams had played against Croswell when he played in the Atlantic-10 Conference during his time at Lasalle University. 
Joking around after the game, he mentioned, "I am sure glad that I do not have to play against him twice a year." 
The praise from other coaches on the way they play can be attributed back to how Coach Cooley teaches his players. Cooley could not praise Croswell enough; finishing up the press conference, he said, "If we did not have Ed, we would've lost the past two games." 
It is hard for anyone to deny this claim, but Providence could not have won the past two games, along with many others this season, without Indiana University transfer Al Durham.
Cooley likes the way the team is playing as one and not obsessed with trying to be the leading scorer or making highlight reel plays when an open pass is there.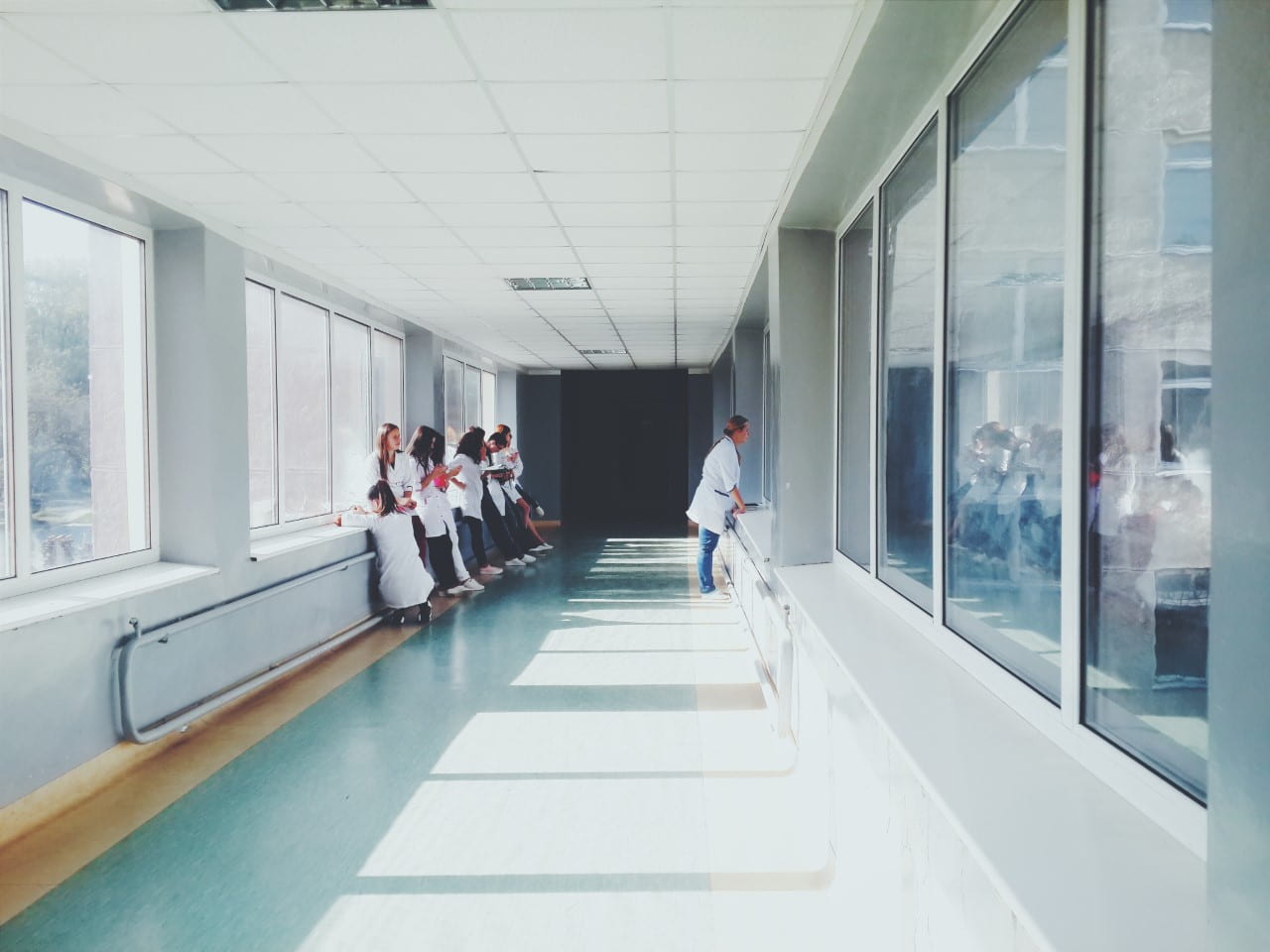 This is evident after a tweet put out by Watson, after the Texas Tech win, saying, "I love when teams think I'm the only threat, I gotta whole squad #gofriars #urinext." The tweet is referring to teams locking down Watson, which allows other players, like Croswell, Noah Horchler '21, and Durham open space. This just proves how close together the team is and that a Pre-Season All Conference forward can take a backseat if needed when someone else is on a role.
The team struggled against Virginia because they could not keep their composure when the Cavaliers went on scoring runs. 
After the past three games since Virginia, Coach Cooley commented, "The mental maturity of all our guys is unbelievable… we are battle-tested playing against seven footers that are on Virginia, the University of Northwestern, and the University of Wisconsin. We are ready for conference play." The confidence of a head coach like Cooley makes his players tough to compete against.
In each game so far, Coach Cooley has praised the crowd as the first thing he says in the post-game press conference. After the URI game, he said, "Defense won the battle on the court, but the crowd won us the game." The final attendance taken during the game against the Rams was a whopping 12,945 people, the largest crowd so far this season.
The Friars picked up a big win on Dec. 8 against Vermont University Catamounts where they controlled the whole game and came out victorious 68-58. 
Big East Conference play will begin on Saturday, Dec. 18 against rival and currently No. 17-ranked University of Connecticut.
Sports Shorts
by The Cowl Editor on November 18, 2021
---
Sports
---
By Justin Bishop '24
Sports Staff
Men's Basketball
The Men's Basketball team kicked off their season on Tuesday, Nov. 9 when they matched up against Fairfield University. The Friars played at the Dunkin' Donuts Center and in front of fans for the first time since the 2019-2020 season. The team was greeted with a warm welcome by the fans who were ecstatic to watch their team play in person. Providence did not disappoint the energetic crowd, posting an 80–73 win in the season opener. Nate Watson '21 cashed in 22 points and Noah Horchler '22GS put up 10 points along with 11 rebounds.
Men's Hockey
The Men's Hockey team had back-to-back wins on back-to-back nights. The team faced off against American International College and the University of Connecticut. Providence beat A.I.C. 2–1 in overtime where Cam McDonald '23 sniped the top corner of the net to win the game. McDonald was responsible for both goals the team scored, and Jaxson Stauber '23 stopped 19 of 20 shots he faced. The following day, PC took on Hockey East rival UConn, and they put up six goals in a 6–4 physical, high-scoring game. Nick Poisson '24 had four assists and helped Providence improve to 8-5-0 on the year.
Women's Hockey
The Women's Hockey team faced Boston College for a home-and-home series that the teams split. Friday, Nov. 12 the team upset No. 7 BC 2 – 1 in Schneider Arena where Hunter Barnett '22 scored two goals in the victory. Goalie Mireille Kingsley '24 stood on her head and stopped all but one of the 43 shots she faced. The team then traveled to Chapel Hill in Boston to try and sweep the weekend, but came up short and lost 2–1 in overtime. The Eagles' freshman Abby Newhook scored both of BC's goals. The Friars currently sit at 4-4-3 (3-3-1) in a very tough Hockey East Conference.
Men's Soccer
The Men's Soccer team was defeated in the Big East Championship game by No. 7 Georgetown University 2–1 on Sunday, Nov. 14. The Friars tied the game late thanks to a goal from Brendan McSorely '24, but it was not enough to steal the win. Georgetown's Stephan Stojanovic '23's second goal of the game at 95' gave the Hoyas the victory. The Friars were ranked No. 18 in the country as of Sunday, Nov. 14 and will face Marist University in the first round of the NCAA Tournament on Nov. 18.
Men's Basketball Season Preview
by The Cowl Editor on October 28, 2021
---
Friar Sports
---
PC Hoops Looks to Silence Critics
Joseph Quirk '23
Sports Staff
The Providence College Men's Basketball Team had a disappointing last season, finishing 12-14 and failing to qualify for the NCAA tournament, let alone make it past the first round of the Big East tournament. The Friars entered last season with high expectations, considering how they nearly made the NCAA tournament in the 2019-2020 season.
Much has changed in the past two years, particularly the loss of some crucial players. Star guard David Duke Jr., for example, left the Friars after last season to pursue the NBA. Duke went undrafted before making the Brooklyn Nets summer league team and earning himself a two-way contract with the championship favorites. 
Some things remain the same, though. Two players that stayed to play are center Nate Watson '22 and guard AJ Reeves '22. The returners expect to feature prominent roles in the offense with Watson working down low in the post and Reeves creating spacing on the floor.
At this past Big East Media Day, Watson was chosen as a Big East All-Conference first team selection. The preseason polls, however, had the Friars as the seventh team in the conference. Reeves said, "I think Nate is one of the most consistent bigs in the country." Head coach Ed Cooley said, "I feel like my wife gave birth to Nate, he's been with us so long."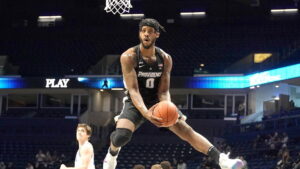 This is a big year, particularly for Reeves, as the former four-star recruit looks to have his most prominent role in the offense since arriving in Friartown. He has been inconsistent his first three seasons, flashing a brilliant shot in some games and becoming ice-cold in others. With the departure of Duke and Watson, consistency beyond the arch from Reeves will be a necessity. He will have some help with moving the offense as point guards Alyn Breed '24 and Jared Bynum '22 return, as well as graduate student forward Noah Horchler '21GS and senior big man Ed Croswell '22.
Breed looks to build off a very promising freshman season in which he averaged five points-per-game along with one assist and two rebounds. He has flashed potential to be a solid scorer who can move the ball well, and now having a full offseason and the experience of Big East basketball last season, it is reasonable to expect a good jump in production from him this season.
Bynum is a lot more experienced than Breed, and is a key piece in this offense. The redshirt junior was a massive part of last year's offense as he played the main distributor and set up his teammates well. The point guard who can distribute the ball smartly is key, and that was never more apparent than last season. Last year, Bynum was a newcomer but made an instant impact. However, a mid-season injury took him out of action for a couple weeks and the offense looked drastically different.
Croswell was also a newcomer last season, and he had some struggles. The transfer from La Salle University was advertised as one of the best rebounders in the country, but his 1.9 rebounds-per-game last year showed he may have struggled to translate his game to the tougher Big East conference.
If the Friars are going to be good this year, they are going to need him to step up. Having an anchor that can come in off the bench and allow Watson to rest is going to be very important.
Another player the Friars will need this year is returner Horchler. The grad student forward adds a different fold to the offense with his ability to stretch the floor.
One thing this offense has clearly lacked the last few seasons is consistent three-point shooting, and towards the end of last year, Horchler flashed the ability to be a good catch and shoot perimeter player. An athletic forward at 6'8" and 220 pounds, he also has some size to him. With the way the game has evolved, having big men who can shoot is becoming increasingly important.
While all these returners are going to be very important to the success of this team, the newcomers are going to be very important as well.
The rest of this roster is brand new, composed of freshmen and transfers. As mentioned earlier, star guard Duke left to pursue an NBA opportunity. But Cooley and the Friars also lost Greg Gantt '23, Kris Monroe '23, Jimmy Nichols Jr. '23, and Jyare Davis '24, who all left through the transfer portal this offseason.
The transfer portal did not just take, however. Justin Minaya '22 came from the portal via the University of South Carolina. In his previous two seasons at USC, Minaya he was about a seven point-per-game scorer, adding about six rebounds and one block per game to his per-game totals. He looks to have had pretty solid production for a power-five team and should be a nice piece to add.
Their other transfer is graduate guard Al Durham '22. In Durham's senior season at the University of Indiana, he averaged 11.3 points, 2.6 assists, 3.1 rebounds and .5 steals per game.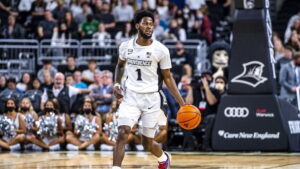 He was a leader there and the Friars got a good look at him when he went off and helped lead the Hoosiers to an early season out-of-conference win against the Friars at the Maui Jim Invitational.
The Friars also brought in a ton of young talent to help rebuild this roster.
Freshman guard Matteus Case '25 is a two-star recruit from Canada and appears to be able to shoot the ball decently from a distance. Freshman guard Luke Fonts '25 is the brother of graduate walk-on Andrew Fonts '22GS. Legend Geeter '25 is a big freshman forward, standing at 6'7" and 220 pounds. He likely will be buried on the depth chart early in his career with all the experienced power forwards in this team, but the former three-star recruit should be a big piece of this team's future.
Former three-star forward Rafael Castro '25 and freshman Kieran O'Haire '25 round out the recruiting victories Cooley claimed this offseason.
Cooley expects a competitive year in college basketball, especially with this extra year of eligibility. He said at Big East Media Day, "College basketball will be in a good place this year. It should be as competitive as any."
Cooley hopes the Friars will be competing on the highest stage too, considering it has been about three years since their last appearance in the NCAA tournament. But he is not discouraged by the early hate the Friars are getting.
"It's what they think. How true is it? Who knows? I think it will all balance out. As a coach, if you're worried about where you're picked early, you're in it for the wrong reasons," said Cooley.
He continued, "You balance your team with confidence, inspire them to be better than people think and kind of go from there. Don't look at it as a negative. It's just somebody else's opinion."
College Endorsements
by The Cowl Editor on September 30, 2021
---
Friar Sports
---
What It Means Now for College Athletes
Ben Bilotti '23
Sports Staff
On Jun. 30, the NCAA approved a policy known as names, images, or likeness (NIL), a deal that will allow college athletes to profit off their name, image, and likeness.
The president of the NCAA, Mark Emmert, was quoted saying, "This is an important day for college athletes since they are now able to take advantage of name, image and likeness opportunities."
Since the approval of the policy, many college athletes all over the country have profited in some way or another. Many athletes are partnering with local small businesses while others are creating their own merchandise lines or getting involved in commercials.
Jackson State defensive end Antwan Owens was the first to take advantage of the new policy. As soon as the clock struck midnight and the policy was official, Owen signed a deal with Three Kings Grooming.
Some believe female athletes will have more chances to profit off of NIL given many of their impressive social media followings.
Hanna and Haley Cavinder, known as the Cavinder twins, are a perfect example of female athletes who have a major opportunity to make the most of the NIL policy.
Across TikTok and Instagram, the twins collectively have over 3.8 million followers. They have since been able to partner with Boost Mobile and Six Star Pro Nutrition.
LSU gymnast Olivia Dunne is another female athlete who is expected to make a lot of money from the NIL rule changes.
She has 4.4 million followers on TikTok and 1.3 million on Instagram. Dunne is likely going to earn more compensation than any other athlete.
In August, Dunne signed to be represented by WME Sports. Not long after, on Sept. 14, she announced her first NIL Brand Deal with an activewear company, Vuori, with whom she will take part in marketing campaigns over the next two years.
The Vuori deal includes promotional photoshoots, social media takeovers, and in-person events. It is rumored that the deal is in the "mid six-figures." Many believe Dunne will be the first student-athlete to reach $1 million in NIL deals.
Providence College is doing their part to help student-athletes reach their full earning potential.
On Aug. 8, the Providence College Athletic Department launched a program to assist athletes with education, protection, and monetization of their name, image, and likeness.
The platform is called AdvantEdge and is powered by Opendorse. The platform will be administered through the Friar Edge student development program.
PC's Women's Basketball head coach Jim Crowley said, "Our players will be positioned well in this new environment with the education and resources they need to build their brand and take advantage of the opportunities that are ahead of them."
PC's Men's Basketball head coach Ed Cooley also stated how pleased he was with the addition of Opendorse.Providence College Men's Basketball center Nate Watson is a student-athlete who is in a great position to be compensated for his NIL.
Watson has over 51,000 followers on Instagram and over 680,000 followers on TikTok. Watson has already partnered with PSD Underwear and Playmaker. He has also launched an account on Cameo where anyone can request a personalized video from Watson.
The new NIL rule changes are a huge step in the right direction for student-athletes.
Even athletes from smaller schools have the opportunity to be compensated and partner with brands.
These partnerships are expected to be beneficial to both student-athletes and the brands with which they sign;  student-athletes will be compensated for their hard work and companies will expand their name-recognition.
The future is bright for NCAA athletes.
Watson Joins Legendary Company
by Joshua Lopes on February 11, 2021
---
Friar Sports
---
Providence Big Man Named to Kareem Abdul-Jabbar Watch List
By Scott Jarosz '21
Sports Staff
Nate Watson '21 played his first official game with the Providence College Men's Basketball Team on Nov. 10, 2017. On this day, PC squared off with Houston Baptist University at Alumni Hall. Despite being a freshman at the time, Watson showed no signs of nervousness and made his presence known from the start, shooting four of five from the field while registering nine points and grabbing six rebounds.
Now, in his final year at PC, Watson's growth and development as a player is on full display. Also, fittingly enough, PC's home court for the 2020-2021 season is Alumni Hall, where Watson made his official debut in a PC uniform. Although he may be playing on the same court where he played his first game as a Friar, Watson is a much different player now. His confidence and strength on the court is unmatched, and he has established himself as one of the most dominant centers in not only the Big East Conference, but also in the entire nation.
So far this season, Watson has averaged 17.2 points per game and 6.8 rebounds per game. His average of 17.2 points per game is good enough to place him fifth amongst all scorers in the Big East this season. Watson is also scoring efficiently, posting a field goal percentage of 61 percent this season, placing him second in field goal percentage among Big East players. In addition to these impressive averages, Watson also joined the 1,000-point club this season on Dec. 20, 2020 in PC's game against Seton Hall University. On top of that, on Jan. 20, Watson scored 29 points against Creighton University, which marks his career-high single-game point total.
Watson's efforts have not gone unnoticed, as the fourth-year player has been named one of 10 finalists for the Kareem Abdul-Jabbar Center of the Year Award. As the name suggests, this award is given to the best center in college basketball every season. Kareem Abdul-Jabbar was a standout center at the University of California, Los Angeles, where he led his team to three consecutive National Championship victories from 1967-1969.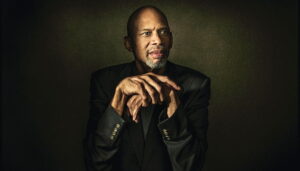 Watson's appearance on the list is rather fitting, as Abdul-Jabbar will be the keynote speaker at PC's fourth annual Rev. Dr. Martin Luther King, Jr. Convocation on Feb. 11 at 7 p.m.
During his time at UCLA, Abdul-Jabbar was recognized as the National College Player of the Year in both 1967 and 1969. He would then go on to have one of the most successful careers in NBA history. In the NBA, Abdul-Jabbar was a 19-time All-Star, six-time Most Valuable Player, and six-time NBA Champion. He also holds the NBA all-time scoring record. Many consider him to be one of the greatest basketball players ever.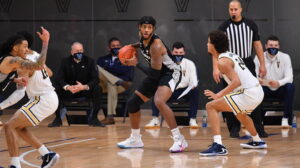 Given Abdul-Jabbar's tremendous accomplishments in the basketball world, it is quite the accomplishment for Watson to be named a finalist for the Kareem Abdul-Jabbar Center of the Year Award. However, Abdul-Jabbar's impact goes far beyond basketball. At a young age, he was passionate about racial and social justice. Abdul-Jabbar grew up in Harlem and joined the Harlem Youth Action Project in his final year of high school. The project's purpose was to educate Black youth and prepare them for the future.
Additionally, Abdul-Jabbar served as a journalist for HYAP, covering a variety of events held by the organization. His activism did not stop there. After completing high school, Abdul-Jabbar arrived at UCLA not only to play basketball, but also to fight for justice. During his time there, Abdul-Jabbar headed movements to promote better treatment of Black athletes and Black students on campus. Abdul-Jabbar's strength and leadership started to catch people's attention as he fought for the causes he believed in.
Despite knowing that his activism could have negative consequences, Abdul-Jabbar continued to be outspoken on the topic of racial justice throughout his professional career. He has also remained active throughout his retirement. "I know it came at a price," Abdul-Jabbar said of his outspoken nature, "but being able to have an identity that is in harmony with who I am, what my ancestry is about and what my moral and political feelings are, that was the most important thing." He continued, "That's one of the wonderful things about life in America. We can all define ourselves and have the freedom to speak our minds and pursue the things that make us feel whole and make us feel useful."
Indeed, Abdul-Jabbar is not only one of the greatest basketball players of all time, but also one of the most impactful activists of his time. Watson being named a finalist for Abdul-Jabbar's award is a huge achievement in itself, and one made even more impactful by both Abdul Jabbar's on-the-court and off-the-court legacy.
The two will be further connected on Feb. 11 when Abdul-Jabbar speaks to the PC student body. One of Watson's teammates, David Duke '22, will be a moderator at the event. All students and members of the PC community are encouraged to register and attend the event via Zoom.