Giving It the Old (Providence) College Try: PC Allows Graduates Guests at Commencement
by The Cowl Editor on May 6, 2021
---
Campus
---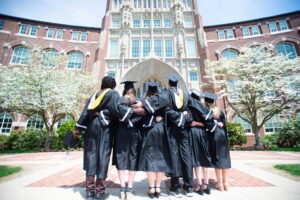 by Nicole Silverio '22
News Staff
With the Providence College class of 2021 commencement approaching, College Events and Activities have made changes to rules regarding guests due to COVID-19. 
On April 23, the College announced that graduating seniors would be allowed to register two tickets reserved for guests at the Commencement Mass and ceremonies. Only PC students, faculty, staff, and ticketed guests will be allowed entry onto campus on May 19 between 3 p.m. and 6 p.m., May 20 between 9 a.m. and 2 p.m., and May 21 from 4 p.m. to 8 p.m. Graduates will be able to pick up their tickets for their guests on the morning and early afternoon of May 17 in Slavin. The commencement ceremony will be held on May 20. 
This is a welcome relief to seniors after they received an email from Fr. Sicard on March 19, stating, "Unfortunately, it has become clear that the state's COVID-19 regulations will not allow for a scenario that would include parents and/or guests," the email said. "We will, of course, livestream the event so that families can see the graduates cross the stage as their names are announced." 
Fr. Sicard added that the commencement date was moved three days earlier than originally scheduled in order to shorten the length of the commencement week with the hopes of decreasing the chances of graduates' testing positive for COVID. 
Hia email concluded, "My pride in the Class of 2021 cannot be overstated. It is a group of remarkable Friars that will forever hold a special place in the College's history and in our hearts. It will be an honor to preside over this ceremony on May 20." 
The class of 2021 overwhelmingly agreed that they wanted an in-person commencement, according to Fr. Sicard's email, and they will now have the opportunity to have their time and achievements at PC formally acknowledged in person.
Typically, the commencement ceremony is held at the Dunkin' Donuts Center in downtown Providence, but since it is being used as a vaccine clinic, commencement is instead being held at Hendricken Field on campus. If there is severe weather, the ceremony will be held in the Peterson Recreation Center and guests will be moved to off-campus viewing sites due to Rhode Island state guidelines. 
Shine Bright Like a Fulbright Student: PC Recognized As Top School for Fulbright Students
by The Cowl Editor on March 4, 2021
---
Campus
---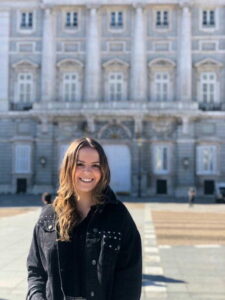 by Nicole Silverio '22
News Staff
This year marks the second time, and the second year in a row, that Providence College was named a top producer of Fulbright students by The Chronicle of Higher Education. Four students—Dylan Black '20, Nicole Gottlieb '20, Krista Minniti '20, and Jack Murphy '20—were awarded a Fulbright Teaching Assistantship for 2020-21.
The Fulbright Program is an international program that awards recently graduated students with the opportunity to travel abroad to study, teach, or conduct research.  More than 2,200 U.S. students receive Fulbright awards every year. The Center for Engaged Learning is in charge of applications to the Fulbright program at PC. 
All four PC students were awarded English Teaching Assistantships through the Fulbright Program. Black, a mathematics major and economics minor, will teach in the Czech Republic in August 2021. Gottlieb, an elementary and special education major, was awarded a Fulbright to teach in Indonesia but instead chose to teach in Uganda. Murphy, a Spanish and social work double major, was awarded a Fulbright to teach in Paraguay and arrived there in January. Minniti, a political science and Spanish double major, was awarded a Fulbright to teach in Madrid, Spain, where she is currently teaching. Not only is she teaching abroad, but Minniti is also pursuing a degree from the University of Connecticut School of Law. 
Minniti knew she wanted to return to Spain after studying abroad in Seville, Spain her junior year. She applied to the Fulbright Program in order to travel and gain international experience. She began the application process in the spring of her junior year and submitted her application in October of her senior year. While she was initially selected as an alternate, Minniti learned this past fall that she had been offered a Fulbright. "I arrived here in January and I've been loving it! The workload is totally manageable and you make really good money for what you do," Minniti said. 
Minniti is currently teaching English to high school students ranging from 13-18 years of age. "They start learning English at a super young age in Madrid so they all are decently good at English. I never find that I have to explain things in Spanish," Minniti continued.  
Students involved with Fulbright have an opportunity to teach English in over 150 countries across the world. Nationwide, over 1,600 Fulbright volunteers on campuses work to recruit students. The first student was awarded a Fulbright in 1955. Since 2010, 14 graduating seniors and six alumni have been awarded Fulbright grants to go to Argentina, Bulgaria, the Czech Republic, the Dominican Republic, Malaysia, Nepal, New Zealand, Poland, South Korea, Spain, Slovenia, and Turkey.
"It is so thrilling to see so many PC students and recent alumni earning Fulbright U.S. Student awards over the past few years," said Dr. Darra Mulderry. Mulderry is the associate director of PC's Center For Engaged Learning and the director of national and international scholarships and fellowships. 
Marie Royce, The U.S. assistant secretary of state for educational and cultural affairs, says that Fulbright students do a great service for people around the world. "We are committed to the Fulbright Program's goals of creating lasting professional and personal connections by sending passionate and accomplished U.S. students of all backgrounds to study, research, or teach English in communities throughout the world," Royce said. "These Fulbrighters serve citizen ambassadors for the United States in their host communities, and we will benefit from the skills, knowledge and global connections they build on their exchanges long after they return home." 
This academic year, a record number of 16 students from PC applied to the Fulbright Program. Six students have been named semi-finalists and are waiting to be notified of funding from their chosen countries.
From Political Science Major to the Political Arena: PC Alumnus Announces Candidacy For Massachusetts Governor
by The Cowl Editor on February 25, 2021
---
Features
---
by Nicole Silverio '22
News Staff
Ben Downing '03, a former Democratic Massachusetts state senator and Providence College graduate, announced his candidacy last Monday for governor of Massachusetts. If he wins, he will take Republican Governor Charlie Baker's position. Downing is the first person to announce his candidacy for the 2022 Massachusetts gubernatorial race. 
"I'm excited for this. I really am," Downing told the WBUR News Service. "The opportunities that are in front of Massachusetts, they're huge, and the only thing that's missing is leadership." 
Downing has introduced some issues he is particularly passionate about through his announcement. A native of Pittsfield, MA, Downing has expressed his knowledge of and experience with being surrounded by blue collar workers. He has also discussed how he has witnessed attempts to address the contamination of the Housatonic River, saying, "The legacy of industry that created jobs, but sacrificed our environment and public health, then left us to clean up." In the Massachusetts State Senate, he expressed his passion for clean energy and climate change. 
In recent weeks, Downing has slammed Governor Baker with regard to the COVID-19 vaccine rollout, saying, "The vaccine rollout has been fumbled pretty badly, and I think there are surprisingly simple solutions to the position that we've found ourselves in, and you see that in other states, you see that in some of our own communities." 
Downing revealed that he, along with other Massachusetts Democrats, are interested in  creating a mobile vaccine program and providing free COVID-19 testing in all cities. 
He has also commented on Baker's other policy decisions. On Twitter, Downing wrote, "Focus on the record—Being Governor isn't just about solving single specific issues at agencies. But even by that limited measurement, @MassGovernor is coming up short." 
Downing will join the race without any money from his previous work as a state senator. He closed his campaign account in 2017, donating the remaining $20,000 to PC in order to create a scholarship fund. Downing was inspired to give the College this scholarship fund after he graduated from PC in 2003 with a degree in political science. Downing also earned a master's degree in urban and environmental policy from Tufts University in Boston, MA.  
He has political experience working for state representatives and senators in Washington, D.C. His most notable job was working for former Rep. John Olver. Downing was also elected to the Massachusetts State Senate at 24 years old and served there for a decade, from January 2007 to January 2017. 
This week, Downing released his first campaign video addressing his intentions if elected as governor. "We've lost a lot-people close to us, livelihoods, and small businesses," he said in the video. "Those losses hurt more because they reveal how our leaders failed to build a community and an economy that works for everyone everywhere, that tackles racial justice and climate change. Growing up, my family reminded us that too many people don't get the opportunities we did, and that we have a responsibility to change that."
Downing expects that he will not run in the Democratic race unopposed. According to multiple sources, Harvard professor Danielle Allen and Massachusetts Attorney General Maura Healey have hinted at their gubernatorial candidacies, which would give Downing competition in the race. Meanwhile, Governor Baker has not announced whether he will run for a third term. If he does, he will likely face Republican challengers, such as state Rep. Geoff Diehl.
Downing referred to a competitive race as "a good thing for the public." He added, "Big, messy, fun debates are a good thing."  
The Massachusetts gubernatorial election will be held on Nov. 8, 2022.  
Friartown Enters Final Lap as Students Prepare for Moveout
by The Cowl Editor on November 12, 2020
---
Campus
---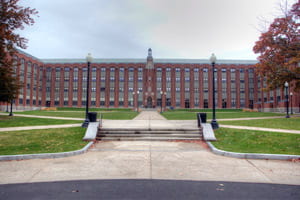 by Nicole Silverio '22
News Staff
As Thanksgiving approaches, the student body is preparing to return home for the remainder of the fall semester. After the unusual experiences of mask-wearing, remote classes, and a lockdown, the Providence College community celebrates a successful end to the semester, being sent home as planned rather than sooner. 
In early July, president Father Kenneth Sicard, O.P., sent an email to all students and staff announcing the College's reopening on Aug. 31. The email mentioned that all students would return home for Thanksgiving break and would finish finals at home. This decision was made largely due to students' travel plans over the Thanksgiving holiday, which could have increased the risk of rising cases if students were to return to campus after the break. 
Over the past week, The Office of Residence Life staff sent all students a sign-up time slot on Sakai for students to indicate when they intend to leave campus for break. Residence halls close on Nov. 20 at 5 p.m., meaning that by the evening of that day, all students will have left campus to enjoy the holidays with their families. Students are required to leave within the time slot they signed up for, within 24 hours after their last in-person class, and soon after their last COVID-19 test.
 On Nov. 5, an email was sent to all students stating, "During the week of Nov. 10, you will receive a Bookings App prompt asking you to schedule a pre-departure COVID-19 test. You should schedule this as close as possible to 72 hours before the time you plan to leave." All students must be tested for COVID-19 before leaving to assure that it is safe for them to return home to their families. 
Should a student test positive, the College will continue to provide isolation spaces for quarantine. The Rhode Island Department of Health (RIDOH) is working alongside the College to ensure that students with positive test results can safely return to their homes. Top medical experts have recommended that students who test positive for COVID-19 should quarantine on campus rather than at home. 
Dr. Anthony Fauci, director of the National Institute of Allergy and Infectious Diseases, recently told NBC News, "Don't have them [college students] go home, because they can be spreading it in their home state." Some reports show that out-of-state college students have caused cases to rise in many states, which is why PC will continue to hold isolation spaces and likely keep positive-tested students on campus if possible. However, it will likely depend on where the student lives, their family situation, and most importantly, the Department of Health's feedback to determine what will happen. According to RIDOH's portal, many states require a person traveling from Rhode Island to that state to have a negative test result 72 hours prior to their arrival. 
While the majority of the campus will be in isolation, student-athletes currently in competition season are allowed to remain on campus, while a small number of other students may also remain in their residence halls.
Residence Life concluded by telling the campus, "Thanksgiving break is in sight—we are all looking forward to it, and we have a lot to be grateful for. We appreciate your attention to these details, and your cooperation throughout this entire semester. We should all continue to feel good about the progress we have made, working together as a community of Friars." The majority of campus will leave thankful that we made it to Nov. 20, given the challenges we faced in the early portion of the semester.  
Remembering the Legacy of John Lewis: Humanities Forum Held to Review Lewis's Autobiographical Book
by The Cowl Editor on October 15, 2020
---
Campus
---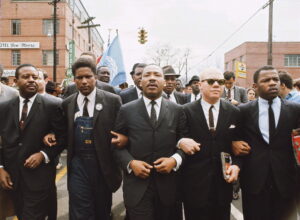 by Nicole Silverio '22
News Staff
On the afternoon of Friday, Oct. 2, Nate Powell and Andrew Aydin, who collaborated on the graphic novel March with the late congressman and civil rights activist John Lewis, joined Patrick Breen at the Humanities Forum to discuss their book and the legacy of the legendary civil rights activist and congressman. Breen interviewed Aydin and Powell on their collaboration with Lewis, their personal relationship with him, and Lewis's legacy.
Lewis passed away in July at the age of 80 after a year-long battle with pancreatic cancer, leaving behind a legacy through his civil rights activism and time in Congress.
During the civil rights movement, Lewis was one of the "Big Six" leaders who organized the 1963 March on Washington. In 1965, he led the first of the three Selma to Montgomery marches. In 1986, Lewis was elected to the U.S. House of Representatives, where he served 17 terms as a representative of the state of Georgia.
March, an autobiographical black-and-white graphic novel trilogy about the civil rights movement, was written by Congressman Lewis and Aydin with illustrations by Powell. The trilogy tells the story of the civil rights protests from Lewis's perspective. At 15-years-old, Lewis was introduced to a 10-cent comic book called Martin Luther King and the Montgomery Story, which had inspired him to get involved in the civil rights movement. He began by attending meetings at universities weekly to discuss nonviolent protests.
Aydin first met John Lewis while on a job interview during Lewis's reelection campaign. He was hired and worked alongside Lewis for over 13 years. "The book itself is universally readable," Aydin said while discussing March. "Comics are going to become ingrained in the educational system and the younger generation."
Aydin discussed the impact the series has had on young people, who make up a big portion of the book's readers. Since the work is a graphic novel rather than a traditional autobiography, Aydin says, "We need to show our heroes' humanity through some form of creativity, the young generation needs a creative leap." March covers the student sit-ins and the impact of the youth on the civil rights movement.
Aydin reflects on the impact the younger generation has on change, saying, "When you talk about student activism, you think of the young people changing the shape of the world; the success of our book was due to 18-25-year-olds."
Nate Powell, who served as the illustrator of the book, gave his insight on the trilogy and on John Lewis. Lewis had been an inspiration to Powell since his childhood. When asked by Breen how he came to draw these images to convey a message about the civil rights movement, Powell replied that the book was a process of humanizing the storytelling—it required a delicate balance of an accurate and creative account of its history.
Knowing Lewis personally and remembering his legacy, Powell explains that throughout Lewis's lifetime, he had a rare ferocity and passion for the things he cared about. "The level of intensity he saw in the world and finding a way to fight the injustice he saw throughout society was truly amazing," said Powell.
On a similar note, Aydin closed by telling the listeners one thing that Lewis always told him: "Once you lose your sense of fear only then can you be free." This motto has always stuck with Aydin and is worth remembering.
This Humanities Forum commemorated not only the impactful history of the fight for civil rights in the 1960s, but of one the most important figures of the movement. It is important that we remember Lewis not only this year, but every year going forward, for the legacy he has left behind.
Candidate's Corner: Mail-In Voting Concerns
by Kyle Burgess on September 17, 2020
---
National and Global News
---
by Nicole Silverio '22
News Staff
With the 2020 presidential election less than two months away, the nominees are preparing to enter the final stages of their campaigns. Democratic nominee Joe Biden and Republican nominee President Donald Trump have both officially selected their running mates; Biden will be on the ballot with California Senator Kamala Harris, and Trump will be on the ballot once again with Vice President Mike Pence.
Although Election Day is on Nov. 4, early and mail-in voting are available options in many states. Early voting begins as early as September in several states, including Minnesota, South Dakota, Illinois, and Michigan. Many other states open for early voting in October. In addition to early voting, the majority of Americans are eligible to vote by mail.
To vote by mail, the United States Postal Service (USPS) recommends that voters request their ballots by Oct. 19 in order to ensure that they are delivered on time. Some states, however, have earlier deadlines for voters to request their ballots (including Rhode Island, which has a deadline of Oct. 13). Specific deadlines and guidelines for early and mail-in voting for individual states can be found online at states' websites or at Vote.org.
There has been some national discourse on the validity of mail-in voting. President Trump has raised concerns about the security of the process, tweeting: "With Universal Mail-In Voting (not Absentee Voting, which is good), 2020 will be the most INACCURATE & FRAUDULENT Election in history. It will be a great embarrassment to the USA. Delay the Election until people can properly, securely and safely vote???" (July 30) and "There is NO WAY (ZERO!) that Mail-In Ballots will be anything less than substantially fraudulent. Mail boxes will be robbed, ballots will be forged & even illegally printed out & fraudulently signed. The Governor of California is sending Ballots to millions of people, anyone…" (May 26).
Despite these concerns, the evidence seems to show that mail-in voting does not tend to lead to or allow for more fraud. The USPS and several other independent organizations, including the New York Times, NPR, and the Associated Press, have released findings stating that mail-in voting is largely safe, secure, and valid. According to the National Conference of State Legislatures, states with the highest rates of mail-in voting report low rates of voter fraud. Judd Choate, director of elections in the Colorado Department of State, says, "There's just very little evidence that there is more than a handful of fraudulent (vote-by-mail) cases across the country in a given election cycle."
The COVID-19 pandemic has complicated the voting process for many Americans. With widespread uncertainty on the safety of in-person voting due to the pandemic, the demand for safe and secure early and mail-in voting is far higher than it has been in previous elections. While submitting votes might be more complicated this year, the country has still made voting accessible to all people regardless of the circumstances, giving all Americans the ability to vote this upcoming November.
Voters should request mail-in ballots by Oct. 19 to ensure timely delivery. Photo courtesy of kunr.org.
Candidates' Corner: Covering the Democratic and Republican National Conventions
by Kyle Burgess on September 3, 2020
---
National and Global News
---
by Nicole Silverio '22
News Staff
The Democratic and Republican National Conventions were held during the past two weeks, officially nominating former Vice President Joe Biden and President Donald Trump as the presidential nominees. The Democratic Convention, held virtually from Aug. 17-20, included speakers such as John Kasich and Michelle Obama. The Republican Convention, Aug. 24-27, featured speeches from key figures including Donald Trump, Jr. and Kimberly Guilfoyle. 
It was evident during both the DNC and RNC that the two parties continue to clash on major issues, including race relations and law enforcement. The death of George Floyd at the hands of police officers on May 25 and subsequent nationwide protests demanding an end to systemic racism and police brutality were raised at both conventions. State Rep. Vernon Jones stated at the RNC, "Our police need more funding, not less—for frequent psychological examination, for nonlethal restraint technology, and for more de-escalation and use of force training. These are the common sense solutions that President Trump supports. True, sincere police reform."
 Meanwhile at the DNC, Philonese Floyd spoke of the tragic loss of his brother, George, as well as other victims of deadly encounters with police before observing a moment of silence.  "George should be alive today. Breonna taylor should be alive today.Ahmaud Arbery should be alive today. Eric Garner should be alive today. Stephon Clark, Atatiana Jefferson, Sandra Bland-they should all be alive today." Joe Biden also had the opportunity to speak with Eric Garner's mother during the DNC's segment on racial justice. 
In representing young conservatives, Charlie Kirk, founder of Turning Point USA, stood at the podium in honor of President Trump. "Trump is the bodyguard of Western civilization," Kirk claimed. "[He] was elected to defend the American way of life. The American way of life means you follow the law, you work hard, you honor God, you raise your kids with strong values, and you work to create a civil society." Kirk's message emphasized putting traditional American values first.
Both conventions included memorable speeches. At the DNC, former First Lady Michelle Obama's keynote speech "won the night," according to the Washington Post. Meanwhile, Maximo Alvarez's speech at the RNC was equally moving. A Cuban immigrant who escaped Fidel Castro's communist regime,  he explained, "I heard the promises of Fidel Castro, and I can never forget all those who grew up around me, who looked like me, who suffered, starved, and died because they believed those empty promises. They swallowed the communist poison pill." 
As expected, the messages from the conventions were like night and day. Many Democrats and even a handful of Republicans, the most well-known being Governor John Kasich (R-OH), spoke on the failures and incompetence of President Trump,      urging Americans to elect Biden for president instead.  
By the end of the conventions, both Biden and Trump accepted their nominations. Biden proclaimed, "United we can, and will, overcome this season of darkness in America. We'll choose hope over fear, fact over fiction, fairness over privilege… This campaign isn't just about votes, it's about winning the heart and the soul of America." President Trump gave his speech on the White House Lawn, declaring this election the most important election in American history.   Alongside mentioning record prosperity in the economy, calling for unity amongst the American people, and describing his fight against COVID-19, Trump optimistically spoke of the future of the U.S. saying "We will rekindle faith in our values, new pride in our history, and a new spirit of unity that can only be realized through love for our great country."
Election of 2020: South Carolina Primaries and Super Tuesday Results
by The Cowl Editor on March 5, 2020
---
National and Global News
---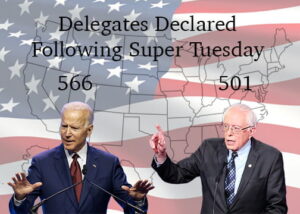 by Nicole Silverio '22 and Kyle Burgess '21
News Staff
Over the past several days, results from South Carolina's primary elections and Super Tuesday have created major developments for the upcoming decision of choosing a Democratic nominee.
Earning 39 delegates and nearly 50 percent of the vote, former Vice President Joe Biden and his campaign celebrated a major win in South Carolina over the weekend, resetting the entire race. 
On Saturday, February 29, South Carolina held its Democratic presidential primary where Biden won a major victory, sparking hope for his campaign. Currently with 54 delegates, Biden was almost tied with Senator Bernie Sanders who had 58 delegates, threatening Sanders' spot as frontrunner. 
With 54 delegates at stake in South Carolina, Biden achieved immediate success by earning 20 delegates with only one percent of the vote being reported. Prior to South Carolina, Biden had only obtained 15 delegates after having minimal success in Iowa, New Hampshire, and Nevada, but the  results in South Carolina had rescued his campaign. 
Biden's overwhelming support amongst black voters determined his victory, winning around three in five black voters. Two-thirds of voters over the age of 65 supported Biden. 
With South Carolina's large African- American population, Biden gained support for being Barack Obama's vice president, who is beloved by a majority of black voters in the state. One resident of Columbia stated, "He was Obama's vice president and he stuck by him." 
According to exit polls, 56 percent of the Democratic electorate was African American, adding to the significance of Biden's support amongst black voters in the state. A Fox News voter analysis found that Biden is the highest rated Democratic candidate on who can best handle race issues, attaining 38 percent.   
According to CNN, the favorable numbers amongst candidates in South Carolina overwhelmingly leaned towards Biden. According to the poll, 76 percent found Biden a favorable candidate with only 20 percent finding Biden to be unfavorable. Meanwhile only 53 percent favored Sanders, with the remaining 41 percent finding Sanders unfavorable. In regards to Mayor Michael Bloomberg, 26 percent of South Carolina voters found him to be favorable while 66 percent consider him unfavorable. 
After Biden's victory, other candidates began to lose hope in their presidential campaigns. That night, as Biden gave his victory speech, businessman Tom Steyer dropped out of the race. On the following day, Mayor Pete Buttigieg announced the end of his presidential bid. Senator Amy Klobuchar also dropped out of the race. Both Buttigieg and Klobuchar have following backed Biden since the results in South Carolina. 
The former vice president's success in the Palmetto State was mirrored across the South and elsewhere following the results of Super Tuesday.  Biden carried Alabama, Arkansas, Maine, Minnesota, North Carolina, Oklahoma, Tennessee, Virginia, and was even able to upset Senator Elizabeth Warren in her native Massachusetts.  Not to be outdone, Senator Bernie Sanders captured the biggest prize of the night in the California primaries, coupled with his victories in Colorado, Utah, and Vermont. 
These most recent results have effectively made it a two-horse race for the Democratic presidential nomination between Biden and Sanders.  Following his inability to "get it done" at the polls, former NYC Mayor Michael Bloomberg announced his withdrawal from the Democratic contest with Elizabeth Warren likely to follow suit.  Such concessions would follow in the footsteps of billionaire Tom Steyer, Klobuchar, and Buttigieg.
Making Notes on Mental Health: Friars Partake in Inside Out Week Talks
by The Cowl Editor on February 27, 2020
---
Campus
---
by Nicole Silverio '22
News Staff
In honor of National Eating Disorder Awareness Week, the Concannon Fitness Center and Active Minds put together Inside Out Week to raise awareness and support for those who struggle with eating disorders. 
To kick off the week, there was a Feel Good Yoga session in the morning in the Group Fitness Center, booths in Lower Slavin, and a kick-off event with guest Dayna Altman. Altman's event offered pamphlets regarding information on eating disorders, as well as yogurt and fruit for the participants.  
In '64 Hall, Altman, a former student at Providence College and author of the mental health cookbook Bake It Till You Make It: Breaking Bread, Building Resilience, spoke to an audience while baking one of her recipes. After struggling with her own mental health, Altman began project called Body Positivity. Regarding her project, she said, "I used a YouTube channel to spread our stories. Our story was used to help others and I feel that sense of responsibility and hope." 
While at the college, she struggled with her mental health immensely, to the point that she had contemplated suicide. She spent a period of time in a mental facility, which she claimed did not benefit her. 
Afterwards, she returned to PC with the same suicidal thoughts. She said, "I used school and grades to validate my worth, but when I saw that I failed a test I went into the bathroom to end my life. I'm so grateful that I called my mom and went on medical leave." 
While on medical leave, she began seeing a therapist named Deana who she regarded as being "the person who had changed my life more than anyone else." When her medical leave ended, she transferred to Northeastern University in Boston, MA.
At Northeastern, Altman attended a 10-day school trip to Israel where she was sexually assaulted, deteriorating the healthy mental state she had worked hard to build. After returning to campus, she began a movement called Fashion in Action. Altman, fellow peers, and professors collected 800 articles of clothing which they donated to rape crisis shelters. This organization continues at Northeastern today, leaving behind her legacy. 
Today, Altman works at a non-profit called Girls Inc. helping young girls to cope with their mental health. Currently, she is working on a children's mental health book inspired by her work at Girls Inc. She read the audience passages of her published book, containing recipes and stories of 45 people telling their mental health stories. The most notable story was her grandmother's, who described her experience of grief after losing her husband. 
After being married for 50 years and working at the same company as her husband, she had spent practically every moment by his side, so losing him took a major toll on her mental state. Her story mentioned that everyone handles grief in different ways; some remarry, some remember the good times, some grieve for the rest of their lives. The message of her story was that there is no shame in the way a person handles their feelings, as every person handles it differently. Altman's cookbook consisted of stories of people from different backgrounds and experiences, nevertheless spreading a moving message to those who may be suffering.  
Throughout the week, Peterson will be hosting self-acceptance and mental health workshops to inspire students to accept themselves and help loved ones who may struggle with an eating disorder. Altman served as an example of the possibility of overcoming these struggles with the right awareness and support. Altman and the Inside Out events happening on campus this week strive to spread that same message.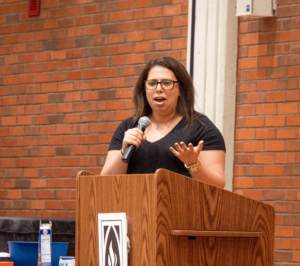 Around the Political Horn: PC Professors Weigh in on Current Political Events
by The Cowl Editor on February 13, 2020
---
Campus
---
by Nicole Silverio '22
News Staff
Last Wednesday, February 5, five professors from the political science department,  Dr. Bill Hudson, Dr. Joseph Cammarano, Dr. Paul Herron, Dr. Adam Myers, and Dr. Matthew Guardino, held a panel discussion in the Arthur F. and Patricia Ryan School of Business discussing contemporary politics in the past week. 
This week has shaped American politics with the start of the Democratic primary and caucus elections, the presidential impeachment trial, and the State of the Union Address, which took place the night before the panel. 
The first topics of discussion were the articles of impeachment, in which President Donald Trump was officially acquitted by the Senate. Only one Republican senator, Mitt Romney, voted to convict President Trump. 
Dr. Hudson made the claim that Trump was not cooperating with Congress. He then cited a book published in the 1970s titled The Imperial Presidency which discussed the impeachment of former President Richard Nixon. Nixon allowed witnesses to testify in his trial, unlike the current president. 
"Trump has not been forthcoming in providing information. This administration would not participate in the impeachment at all. Nine witnesses called to testify refused to appear," said Hudson. "There's going to be more stonewalling from the Trump administration which may depend on court cases that may come up." 
After the discussion on impeachment, a long discussion arose on the State of the Union Address, in which President Trump spoke before Congress, Supreme Court justices, and the American people, addressing the progress made in this country. 
Dr. Myers stated that historically, "The State of the Union Address was not public until Woodrow Wilson's presidency. The reasoning for this was the fear of demagoguery. Meyers says, "We should go back to the way it was in the 19th century, where the President submitted a letter to his Cabinet and Congress. The current State of the Union is a ridiculous tradition." 
Dr. Cammarano added, "We have to acknowledge that Trump has done a lot of what he said he would do in 2016. However, I have been studying politics for several years and this State of the Union made me not want to study politics anymore since it was a classic example of what politics has become. It has become political professional wrestling. What we're seeing is not politics, it's political wrestling." 
What he was referring to was the tension between President Trump and Speaker Nancy Pelosi, who visibly tore Trump's speech on camera. After, Trump refused to shake her hand. 
In regards to Trump's claims in the State of the Union, Dr. Guardino said, "Last night was an object lesson not only to fact check but to critically evaluate claims in context. The economy is doing well largely due to many grassroot movements, which has led to states across the nation increasing their minimum wages, which the Trump administration has opposed doing." President Trump's accomplishments may have been embellished or have happened without his involvement.
 Dr. Hudson mentioned that Trump is "a very clever showman and administered that in the State of the Union. It's in Trump's best interest to be the kind of showman that he is when he talks to the press in order to get reelected."  
On the topic of the recent conflicts between political parties, the professors talked about how fifty years ago, political parties were weaker, causing differences in opinions to have less of an impact on legislation. 
"Up until the 70s, we did not have strong political parties," said Myers. "When we have strong parties like we do today the system breaks down." Cammarano added, "I want weaker parties and for Republicans and Democrats to focus on the common interest of the people." In today's political climate, it is difficult for people with different political views to understand others opinions, which reflects how the parties treat one another in Congress. 
In today's polarizing political climate, the political science department wants students to understand what is currently unfolding in politics because, as Cammarano put it, "the young people are going to be the ones to have to fix the major issues in today's politics, and it is essential to get today's youth involved in political events in order to make significant changes needed in today's crazy political climate."