In Memoriam: Paul Shanley
by The Cowl Editor on August 29, 2019
---
In Memoriam
---
by Hannah Langley '21
News Editor
On Monday, August 19, 2019 Paul Shanley, twin brother of Fr. Brian J. Shanley, O.P., passed away at the age of 61 after a several month-long battle with a rare form of bone cancer.
Shanley, a graduate of Roger Williams University, earned his B.S. in criminal justice and Master's in public administration.
Shanley committed his life to serving in law enforcement throughout Rhode Island, beginning his career in the Warwick Police Department, which he served in for 26 years. During his time here, he became a Captain and was recognized with several different honors and awards for his outstanding service to the community.
After leaving Warwick, Shanley worked at Brown University in the Department of Public Safety as Deputy Chief of Police.
All of those who knew Shanley have noted his love for golf, his constant humor, and work in the church community. As a member of the St. Gregory the Great Church in Warwick, Shanley served as a Eucharistic Minister, a member of the Knights of Columbus, and president of the parish council.
Shanley is survived by his devoted wife, Patti, to whom he was married for 29 years, as well as his four children, Evan Shanley, Christopher Lawrence, Sean Lawrence, and Megan Shanley. Along with his immediate family, Shanley is also survived by his siblings and their respective spouses and children.
Services for Shanley were held on Thursday, August 22 at St. Gregory Church and was buried on Aug. 23 at St. Anne's Cemetery in Cranston, Rhode Island.
Shanley will be deeply missed by his family, friends, colleagues, and other loved ones. He will always be remembered by the PC community.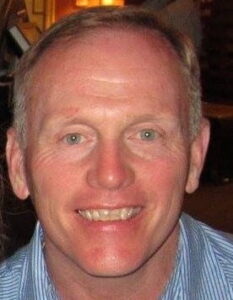 Paul Shanley was an active part of the Providence community.