Tag:
Professional Football
PCI: Where Will QB Deshaun Watson End Up?
by Joshua Lopes on February 25, 2021
---
PCI
---
Providence College Investigates: The NFL
Hopefully, The New York Jets
By Ryan Carius '21
Sports Staff
Upon the completion of the Super Bowl, football fanatics have turned to trade rumors, the impending free agency period, and the NFL draft for sources of entertainment. On top of the list of trade rumors is Deshaun Watson, quarterback for the Houston Texans.
Although the Texans front office keeps downplaying rumors of a trade, Watson wants to depart after four years in Houston. Multiple NFL teams have expressed interest in trading for Watson, leaving fans on the edge of their seats wondering where the superstar will end up.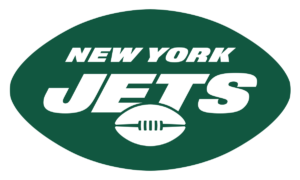 Any potential return for Watson in a trade will feature a tremendous haul of draft picks and possibly even players. In particular, the New York Jets are a very realistic buyer in the Watson sweepstakes. The Jets have an excess of draft picks, most notably the second overall draft pick in the upcoming 2021 NFL Draft. The Jets also hold the 23rd overall pick, a pick acquired from the Seattle Seahawks in exchange for All-Pro safety Jamal Adams. These two picks will almost surely be included if the Jets have any hopes of acquiring the superstar quarterback. 
Another factor working in the Jets' favor is the possibility of a Sam Darnold trade. It seems very likely that the Jets will draft or trade for another quarterback and settle for a second-round draft pick in exchange for Darnold, the former third-overall pick in the 2018 draft. With an additional draft pick received for Darnold, Jets' general manager Joe Douglas would gain another pick that could be flipped for Watson.
Jets fans would certainly find it reassuring to acquire Watson via trade instead of drafting either Zach Wilson from Brigham Young University or Justin Fields from Ohio State University. It is almost certain that Trevor Lawrence of Clemson University will be off the board with the first overall pick. Lawrence, without question, would have been the best quarterback to draft if New York had the first pick. Now, with the second pick, the Jets' office is in a similar situation as they were when they took Darnold in 2018.
While it would be unfair to rule out the possibility of Wilson or Fields becoming stars in the NFL one day, if the Jets have the chance to obtain Watson, they should not hesitate. Another factor to add to the uncertainty of the rookie quarterbacks is the cancelation of the NFL combine. General managers will not have the ability to assess potential draft picks, instead relying on their college film.
The Jets cannot afford to miss out on acquiring a culture-changing quarterback like Watson. If the Texans call, the Jets need to pick up the phone and get the deal done.
Ignore the Noise: Houston
By Liam Tormey '22
Sports Assistant Editor
The Houston Texans traded away star receiver DeAndre Hopkins last season to the Arizona Cardinals for running back David Johnson, as well as a second-round pick and a fourth-round pick. Long-time defensive cornerstone J.J. Watt recently asked to be released. Indeed, the Texans are in disarray, but they simply cannot afford to trade Deshaun Watson.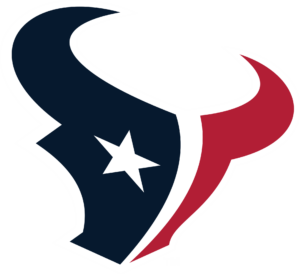 The franchise quarterback wants out of Houston and has said he does not want to play another snap for the organization. After he was not involved in the hiring of new general manager Nick Caserio, and after the Texans failed to hire Kansas City Chiefs offensive coordinator Eric Bieniemy as head coach, Watson was frustrated.
Although a trade seems likely, there is strong reason to believe that Watson may still be part of the Texans organization when the season starts. After an interview with Caserio at the end of January,, Caserio stated, "We have zero interest in trading the player."
Watson, who has a career 28-25 record with a 67.8 percent completion percentage, 104 touchdowns, 36 interceptions, and 269.2 yards per game, may not have much of a choice even if he wants out of Houston.
Over the course of recent years, it has become common for players within the NBA to ask for trades, putting their respective organizations in a difficult position. This phenomenon now blended over to the NFL, as is seen in the case of Watson and other star players recently like Jalen Ramsey and Antonio Brown.
However, it should not be this easy for players to demand a trade away from a team. Watson's personal unhappiness should not require the Texans to trade him. He is still a part of the organization, and the Texans must do everything they can to keep such a talent.
In light of Houston's salary cap situation, trading Deshaun Watson would most likely mean having to absorb $21.6 million in dead money over the course of the next several years, putting the Texans well over the cap limit. Of course, the Texans can restructure the rest of their roster, but trading Watson would put them at a major financial disadvantage.
Houston does have leverage over Watson. According to sports writer Adam Schefter, the Texans can fine Watson $95,877 for missing minicamp, $50,000 per day of training camp missed plus one week's salary, and $620,000 for each preseason game missed. Finally, the Texans can collect the $21.6 million if Watson retires.
Yes, Deshaun Watson wants out of Houston, but no player is bigger than the organization itself. The Houston Texans need to make the right decision and not trade their superstar quarterback.
Brady vs. Mahomes: The Past Takes on the Future
by Joshua Lopes on February 4, 2021
---
Professional Sports
---
by Ryan Carius '21
Sports Staff
The first NFL season during the COVID-19 pandemic will come to a close on Feb. 7 in Tampa Bay. The main story headed into the matchup is the two quarterbacks under center as Super Bowl LV will feature arguably the two most renowned quarterbacks competing in the league. This competition between Tom Brady and Patrick Mahomes has more than the Vince Lombardi Trophy on the line.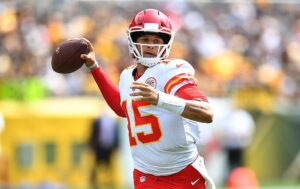 Although neither quarterback will admit it, this game is for bragging rights. Brady's route to the Super Bowl was not easy. After dispatching Taylor Heinicke of the Washington Football Team in the Wild Card matchup, Brady defeated two legends in both Drew Brees and Aaron Rodgers to get to the big game. If Brady can complete this run by defeating Patrick Mahomes in the Super Bowl, it will add yet another impressive accomplishment to his unmatched resume. Although, he certainly has enough on his resume regardless of the outcome of Super Bowl LV.
For Mahomes, facing Brady in the Super Bowl should be enough motivation for the star QB to play his best. However, this game also serves as revenge for the 2019 AFC Championship Game, in which the New England Patriots defeated the Kansas City Chiefs in overtime, 37-31.
Mahomes's rise to stardom has taken a much different path than Brady's, but ever since starting for the Chiefs in his second season, Mahomes has been one of the best players in the entire NFL. In just his third year as the starting quarterback for the Chiefs, Mahomes is now in his second Super Bowl and is favored to collect his second Lombardi Trophy. Although two Super Bowls would not be enough for Mahomes to compete with Brady's legacy just yet, the potential is there. Indeed, if Mahomes continues at this pace, it may very well be enough to ask the question: will Mahomes someday replace Brady as the Greatest of All Time?
One day, when Mahomes's career is over, there will be much comparison between the two quarterbacks' career statistics. If one measures greatness by career titles, it is hard to imagine supplanting Brady's six, and potentially soon seven, Super Bowl titles. However, given that Mahomes could win his second title in just three seasons as starting quarterback, he is on pace to pass Brady if he has a successful 20-season career.
It is also worth examining statistics like passer rating, passing yards, or touchdowns in one's pursuit of naming the GOAT. Although Brady has thrown for the most TDs in NFL history, he is not the number one quarterback in passer rating or passing yards. What makes Tom Brady stand out is his tremendous success during the postseason. Tom Brady is 30-11 in the postseason with a win percentage of 73.1%. He's also thrown for 73 touchdowns. In comparison, Patrick Mahomes has played in only seven playoff games with a record of six wins and one loss, about a winning percentage of 85%. During that span, he threw 17 TD passes, a number which will surely increase during this Super Bowl and his many playoff games yet to come.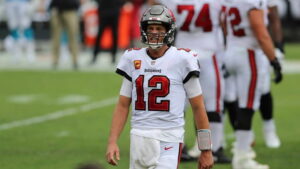 With these impressive numbers in just three postseasons, Mahomes will be compared to Tom Brady throughout the remainder of his career. For this reason, the argument of whether or not Patrick Mahomes will replace Tom Brady as the GOAT is yet to be determined. There are also other factors to consider, such as who had the better coach, better team, and tougher opponents throughout their respective careers. However, if Brady can win this game and prove that his success did not just come from a partnership with Patriots coach Bill Belichick, he will permanently cement himself as a true winner, regardless of what organization he plays for.
On the other hand, what makes Patrick Mahomes so appealing to most football fans is the possibility of him being a generational player that can also compete for the title of the Greatest of All Time at the quarterback position. While it might be nice to believe Mahomes can capture this accolade, it will take a very long and successful career to catch up to Brady, a pursuit which will make the NFL entertaining to watch for years to come.
PCI: Who Will Win Super Bowl LV?
by Joshua Lopes on February 4, 2021
---
PCI
---
Providence College Investigates
Kansas City Chiefs
By Joseph Quirk '23
Sports Staff
Simply put, who will win this season's Super Bowl should not even be a question. As much as one has to respect Tom Brady and what he has been able to accomplish, this is Patrick Mahomes's time. Indeed, Brady will be reaching a remarkable 10th Super Bowl, a feat that is hard to even fathom. It is made more impressive when you consider that this is his very first year on the Tampa Bay Buccaneers. But the debate should be about who is the best team: a debate that Kansas City wins.
Their advantage starts on special teams, a part of the game that is not glamorous, but is important, especially in the playoffs. Ryan Succop is the placekicker for the Bucs, and he is not terrible by any means. But compared to Chiefs' kicker Harrison Butker, he is severely outmatched. Since entering the league, Butker has been among the league's best kickers, and has experience kicking in the biggest moments. He has proven to be accurate and powerful, and his kickoff abilities should give the Bucs trouble.
Steve Spagnuolo, the defensive coordinator for the Chiefs, gives the Chiefs another major advantage. Spagnuolo has experience dealing with Brady in the Super Bowl as he led the 2007 New York Giants defense which famously stopped Brady's Patriots from having a perfect season. His defense now features high-energy and versatile weaponry with the likes of Tyrann Mathieu. Mathieu leads a Chiefs' secondary that is far stronger than their Buccaneers counterparts. This was proven in their last regular season matchup.
It bears mentioning that Tampa Bay has a much better front seven than the Chiefs: Vita Vea, linebacker Devin White, and Pro Bowler Jason-Pierre Paul form a formidable trio for Tampa. However, Kansas City's tandem of Frank Clark and Chris Jones is also very disruptive and works well with the Chiefs' stronger secondary.
However, the real reason the Chiefs will win is because their offense is far superior to the Bucs. Although the Buccaneers have a very good duo in Chris Godwin and Mike Evans at receiver, other weapons like Rob Gronkowski and Antonio Brown are at the tail end of their careers. Meanwhile, the Chiefs feature a stronger and more mobile quarterback, a system that fits its players perfectly, a game-breaking tight end in Travis Kelce, and a trio of speedy wideouts led by Tyreek Hill.
One final point worth noting is Kansas City's coaching advantage. While both coaches are experienced, Andy Reid proved last season that he may very well be the best coach in the league. All of these factors combined make it all but certain that the Chiefs will be crowned the champions of Super Bowl LV.
Tampa Buccaneers
by Cam Smith '21
Sports Co-Editor
All eyes will be on star quarterbacks Patrick Mahomes and Tom Brady as the Kansas City Chiefs take on the Tampa Bay Buccaneers in Super Bowl LV. However, it will be the performances of other players that will ultimately determine the outcome. Specifically, the play of the Tampa Bay defense and Tampa running back Leonard Fournette will propel the Buccaneers to their second Super Bowl victory in franchise history.
The two teams last met in Week 12, when the Chiefs knocked off the Bucs 27-24. Kansas City wide receiver Tyreek Hill torched the Tampa defense to the tune of 269 yards and three touchdowns. Following that embarrassing showing, the Bucs worked hard during their Week 13 bye to address their issues with the deep ball. 
Following the bye week, the Bucs have played 2-man coverage for 18.1% of all defensive possessions, compared to just 4.8% in weeks 1–12. This increase in 2-man coverage will provide a challenge to Hill, as it allows for the cornerbacks to play more aggressively while also protecting against the deep ball with two safeties over the top. So too does it target Mahomes's potential weakness, as the Kansas City quarterback's 53.6% completion rate against the 2-man was his lowest rate against any type of pass defense in 2020. 
Tampa's run defense, on the other hand, is one area that has refused to show any flaws all season. Coming into the Super Bowl, the Bucs have the league's number one rush defense. In the Week 12 matchup, they limited the Kansas City backs to just 59 yards on 16 rushing attempts.
This trend will likely continue into the Super Bowl matchup, as the Chiefs suffered a brutal loss when left tackle Eric Fisher went down with an Achilles injury in the AFC Championship game. The Chiefs are also expected to be without right tackle Mitchell Schwartz, leaving two gaping holes in the line for the talented Tampa run defenders to take advantage of.
On the other side of the ball, Fournette has flourished since the start of the playoffs following an inconsistent regular season. Coming into the Super Bowl, the Tampa running back leads all players with 313 postseason yards from scrimmage. With a Chiefs defense potentially spread thin defending one of the best receiving corps in the game, Fournette should have plenty of room to continue his dominant run.
Indeed, with Tom Brady at the helm, the Bucs' offense will remain effective, but it will be the Tampa Bay defense that brings home the trophy. Limiting big plays from perhaps the best offensive trio in the game in Mahomes, Hill, and tight end Travis Kelce will not be easy, but the surging Bucs defense might just have what it takes.
NFL Mid-Season Update
by The Cowl Editor on October 16, 2020
---
Professional Sports
---
COVID-19 Outbreaks Lead to Scheduling Fiascos
by Liam Tormey '22
Sports Staff
It is now a couple weeks into the National Football League (NFL) season, and there have been both surprises and concerns for many teams in the league.
It goes without saying that COVID-19 is going to be the biggest issue this season. Going into Week Four, the Pittsburgh Steelers were supposed to travel to Tennessee to face the Titans, but, due to an outbreak of cases in the Titans camp, the game was rescheduled to Week Seven. The Baltimore Ravens vs. Pittsburgh Steelers game was moved to Week Eight. Both the Steelers and Titans went into Week Four undefeated and have proven to be playoff contenders.
The Kansas City Chiefs and New England Patriots were supposed to face off on Oct. 4 but had to reschedule to a Monday night game after Patriots quarterback Cam Newton tested positive for COVID-19. With Newton in quarantine, Brian Hoyer got the starting job. Hoyer played a terrible first half before being replaced by second-year quarterback Jarrett Stidham in the second half of the game.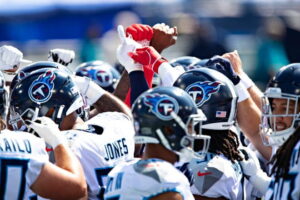 With both rosters at capacity, the Chiefs and Patriots have been two of the more impressive teams in the league. Surprisingly, the Chiefs are the first team ever to start 4-0 for four consecutive seasons. Their impressive display against the Ravens in Baltimore has many believing they have a good chance to repeat winning the Super Bowl.
For the New England Patriots, Newton looks like he has found his new home. The Patriots hope to get him back for their Week Six matchup against the Denver Broncos, a game that was moved from Week Five following more positive cases in New England. Newton's arm and his ability to run the ball have added a new dimension to New England's offense. And with Bill Belichick as the coach, anything is possible for the Patriots this season.
Credit must be given to the other undefeated teams in the American Football Conference (AFC). The Buffalo Bills are the leaders of the AFC East, and quarterback Josh Allen looks ready to lead his team to a successful playoff run. Head coach Sean McDermott has continually given Buffalo a sound defense since coming from the Carolina Panthers as a defensive coordinator.
In the National Football Conference (NFC), the Seattle Seahawks and the Green Bay Packers are at the top of the list for impressive teams thus far. Russell Wilson, who has never received an MVP vote, has been at the top of his game, proving how he has become one of the best deep-ball throwers in the league. Not many people believed in the Packers before the season started, but Aaron Rodgers has proven the doubters wrong, giving his team one of the best starts to the season.
The Atlanta Falcons and the Houston Texans have been the disappointments of the season. Atlanta blew back-to-back leads against the Dallas Cowboys and the Chicago Bears in games they looked certain to win. The Texans have had problems all over the board after trading star receiver DeAndre Hopkins. Both teams have now fired their coaches, Dan Quinn and Bill O'Brien, after winless starts to the season. 
The unpredictability of this football season mirrors the unpredictability of 2020. Although there have been surprises, disappointments, and league-wide challenges, it has been exciting for fans just to have football back on their televisions.
LIFE WITHOUT BRADY
by The Cowl Editor on September 17, 2020
---
Professional Sports
---
The Cam Newton Era has Begun in New England
by Liam Tormey '22
Sports Staff
A new era is beginning for the New England Patriots. After 20 seasons and six Vince Lombardi Trophies, Tom Brady decided to end his career with the Patriots and sign a two-year, $50 million deal with the Tampa Bay Buccaneers. It is now the post-Tom Brady era in New England.
So, where do the Patriots go from here? Well, for starters, Cam Newton will be the face of the New England offense after he was named the starting quarterback last week. Newton beat out both Jarrett Stidham and Brian Hoyer for the starting job.
The 2015 MVP of the league has had his issues with injuries over the last couple of seasons. Last season, Newton played only the first two games of the season before being placed on injured reserve for the year with a Pedal Lisfranc sprain. After being released from the Carolina Panthers, Newton found a home in New England on a one-year deal. 
The offense will look different this year without Tom Brady behind center, but there are still some familiar faces returning. Newton will be relying on the likes of Sony Michel, Julian Edelman, and N'Keal Harry. After trading for Mohamed Sanu last season for a second-round pick, the Patriots cut him this past week alongside running back Lamar Miller. Behind Edelman and Harry, Damiere Byrd will start the season as the Patriots No. 3 wide receiver.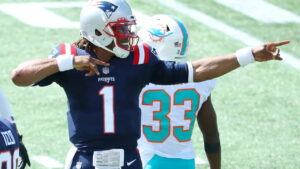 New England's starting tight end this year will be Devin Asiasi, who was the Patriots' pick in the third round at number 91 in this year's draft class. Asiasi enters the NFL after a successful collegiate career at the University of California, Los Angeles. In 2019, Asiasi had 44 receptions, 641 yards, and four touchdowns. After coming out of retirement, Rob Gronkowski, one of the greatest tight ends of all time, was traded alongside a seventh-round pick to meet up with Tom Brady in Tampa Bay for a fourth-round pick. The Patriots took back-to-back tight ends in this year's draft, selecting Dalton Keene from the University of Virginia Tech in addition to Asiasi. Asiasi and Keene will look to fill the massive void left at the position since the departure of Gronkowski. 
Due to COVID-19, the Patriots have a league-high number of players who have opted out of the 2020-2021 season. Those opt-outs include tackle Marcus Cannon, linebacker Dont'a Hightower, safety Patrick Chung, tight end Matt LaCosse, running back Brandon Bolden, fullback Dan Vitale, receiver Marqise Lee, and guard Najee Toran.
On the opposite side of the ball, the Patriots defense will look very different from how it was last year. The Patriots lost Kyle Van Noy, Jamie Collins, and Elandon Roberts to free agency. Each leaves very large shoes to fill on defense. The defensive line will stay mostly intact, however, with Lawrence Guy, Adam Butler, John Simon, and Deatrich Wise Jr. all returning. 
The cornerback spot is still a strong spot for the Patriots. Reigning Defensive Player of the Year Stephon Gilmore will feature alongside Jason McCourty, Devin McCourty, and Adrian Phillips in the secondary. With their second-round selection in this year's draft, the Patriots added Kyle Dugger at safety. Dugger should be able to fill the hole left by Chung, as the hard-hitting safety dominated Division II football while playing for Lenoir-Rhyne University in North Carolina. 
It is going to be a strange time for New England fans with these new-look Patriots, but with Bill Belichick running the team, and with Newton having something to prove, anything can happen for New England this season.
Indeed, the Patriots started on a strong note this past Sunday against the Miami Dolphins at Gillette Stadium. The team secured a 21-11 victory behind two rushing touchdowns from Newton. They will look to continue their solid start this Sunday against the Seattle Seahawks.
PC Alumni Shed Light on Careers
by The Cowl Editor on February 27, 2020
---
Professional Sports
---
AMA and SBO Bring Members of Sports Industry to Talk to Students
by Joseph Quirk '23
Sports Staff
This past Wednesday, February 19 the Providence College American Marketing Association and the Providence College Sports Business Organization hosted a sports marketing panel featuring three PC alumni who have had remarkable success in the sports marketing field. The panel consisted of Matt Ryter '07, an NFL Account Executive; Molly Giudice '18, the New York Giants Suites and Premium Service Director; and Mike Hill '07, the Mediahub Global Vice President and Group Director. The event ran for 45 minutes and began with an introduction of the panel, followed by a guided interview by a head speaker. Following the conclusion of the interview, the panel was opened to audience questions. 
One of the first things the panel discussed was how they got to where they are right now. "Well, I'd say that everyone in this room is already very far ahead of where I was at this age," joked Ryter. This was a common theme throughout the entire panel. All three guests stressed creating connections through networking and then aggressively following up with them.
Ryter talked about how he got his first job working for ESPN at a career fair in Gillette Stadium. After spending some time working for ESPN, Ryter used what he learned in a radio advertising class he took here at PC and took a media and advertising job with CBS. Networking led him to his NFL position today. His position entails many responsibilities, including negotiating sponsorship deals for the league.
Guidice met an executive for the Philadelphia 76ers on a trip and "badgered" him until she got an interview. She made calls for the 76ers and then used her experience working in ticketing to get an analytics internship with the Knicks and Rangers at Madison Square Garden. After realizing that was not for her, she took a job again with the Knicks and Rangers in ticketing. It was during this time she realized she wanted to work in service. She had options to do this with the Rangers and Giants, and she chose the Giants. Guidice has many responsibilities including managing premium partnerships, suites, and important events.
Hill works with clients who are purchasing sports sponsorships. He started by sending a ton of emails to different agencies, awhich is how he got an internship. He worked hard and was persistent and covered a wide area of internships. This allowed him to explore what he wanted to do and diversify his skillset and resume. He believes that this is very important. He got a marketing job right out of college, which he did not like, and this led to him bouncing around jobs before getting a low-level position in his agency and working his way up. He is working with Ryter now, as Ryter is trying to get Hill's clients to sponsor the NFL.
The next segment was dedicated to any advice the alumni had for students trying to break into the sports marketing field. Hill followed his introduction with some good advice, saying, "Once you build up that foundation, you need to be persistent." This was in reference to the competitiveness of the sports business field. 
He continued: "Don't be discouraged if it's not working out because it is a competitive industry. If you are just persistent and network, you will find the job right for you." He also mentioned the career fair, which is supported by his networking advice, as well as being informed on the responsibilities of these jobs, and being connected on platforms such as LinkedIn. Hill also wanted people to find what they want to do and understand what career path they want to follow. 
"When you're a freshman in college, you don't really know what you want to do. You're winding it down until you're a senior," he said. "When you're first out of college, you're a freshman in your career, you may not know what you want to do and that's okay."
These sentiments were echoed by the other two panelists. "Be the best at what you are doing now," Guidice added. "If you want to get into sports, get your entry level job and be the best you can at it and the rest will fall into place." 
Hill advised students to keep an open mind, saying, "Don't pigeon-hole yourself into one company or career path."
The panelists provided more valuable advice when asked how students can start getting involved in the sports industry. One suggested website was Teamwork Online. Every team and league post their jobs and internships on that website. They also encouraged not staying in one city for these experiences but being willing to try new places. Ryter suggested internships at sports marketing agencies. 
Guidice suggested that working for bad sports teams may be more valuable as well because you are expected to have more responsibility. "When I worked for the Sixers, and they sucked, you get to learn a lot about how to handle more. It's very easy to work for a team that's great." All three panelists encouraged students to follow a passion and interest and let the sports aspect come to them.
When asked about how PC readied them for the sports field, Guidice said that you do not need sports marketing degrees to get these jobs. Everyone has these degrees, and teams may look for people with something else so they can contribute more unique opinions or skills. She also says a liberal arts background is invaluable in offering versatility to companies.
The final 10 minutes of the panel allowed for student questions. These questions varied on the topic of general interest in the industry itself. One question that led to a discussion is how the new forms of media and different ways to consume live games will affect the price and frequency of sponsorships and ads.
Overall, the entire panel was insightful and entertaining for the students. After the event was over, audience members had a chance to meet and network with the three alumni and grab a slice of pizza.
Young QBs Face-off in Super Bowl
by Meaghan P Cahill on January 30, 2020
---
Professional Sports
---
Mahomes and Garoppolo Clash in Biggest Game of The Year
By Sullivan Burgess '20
Sports Staff
On Sunday, February 2, Jimmy Garoppolo and the San Francisco 49ers will face Patrick Mahomes and the Kansas City Chiefs in Super Bowl LIV in Miami, FL. This is a matchup that analysists predicted on paper, however did not quite expect to happen due to the talent from other teams like the Baltimore Ravens, who have MVP candidate Lamar Jackson.
This season, the Chiefs dominated the AFC West Division with a 12-4 record, while the 49ers owned the NFC West with a 13-3 record. The Chiefs came from behind to pull out a 35-24 victory against the Tennessee Titans in the AFC Conference Championship, after the Titans had a unpredictable run to get to the game. The 49ers cruised over the Green Bay Packers 37-20 in the NFC Championship game. This will be the first Super Bowl appearance for the Chiefs since 1969 and the 49ers since 2012.
The Chiefs are led by Andy Reid, the head coach since 2013, while the 49ers are led by Kyle Shanahan, only in his third season, both itching to receive their first Super Bowl ring as a head coach.
The big story coming into this game is the huge matchup between the two previously mentioned quarterbacks, Garoppolo and Mahomes. Both quarterbacks are on their second full season of starting with incredible stories surrounding how they found their way into the big game.
Garoppolo was originally a second-round pick in 2014, and served as the backup for  veteran Tom Brady in New England for three years, where he briefly started and went  2-0 in the 2016 season during Brady's suspension. 
Traded to the 49ers in 2017, Garoppolo was ready to lead a team on his own.
Sadly, at the beginning of the 2018 season, he suffered a torn ACL three games in. Yet he looks at that season as if it was a "blessing in disguise," since it allowed the 49ers to acquire defensive end Nick Bosa in the 2019 NFL Draft. As the ultimate favorites throughout the season, the 49ers found their stride, as Garoppolo threw a 69.1 percent completion rate with 27 touchdowns.
Next, we look at the NFL's reigning MVP Mahomes II, the tenth pick in the 2017 draft, that started for the first-time last season after sitting for a full season behind Alex Smith. Seizing the new opportunity, he finished with 50 touchdowns  as a first-time starter and won the MVP award. The stakes were high for Mahomes this season, and he was certainly ready to deliver for not only himself after his loss to the Patriots in last year's AFC championship, but also for the fans of Kansas City.
Mahomes's father, former NY Met, Patrick Mahomes Sr. stated in a recent article for the Daily News, "We always had a mantra. The thing I always said to him was 'Players make plays.' He does whatever he can to make a play and that is refreshing in itself."
Mahomes finished this season with 26 touchdowns with 4,031 yards and a 65.9 percent completion rate, solidifying himself as a top five quarterback in the league.
In the end it all comes down to this last game, a game that will test the skills of both players, as Garoppolo looks to find his first Super Bowl ring as a starter, third overall, while Mahomes looks to begin his Hall of Fame career with his first Super Bowl, the answer will come on Sunday.
PCI: Who Will Win Super Bowl LIV?
by Meaghan P Cahill on January 30, 2020
---
PCI
---
Kansas City Chiefs
The Kansas City Chiefs against the San Francisco 49ers: a matchup of two of the most consistent teams this season. The team that will be coming out victorious on Sunday will be the Kansas City Chiefs.
It has been 50 years since the Chiefs have made it to the Super Bowl. This has been a long time coming for Kansas City fans and they will be even happier soon. Make no mistake, the 49ers are a great football team with an outstanding running game and a defensive line that will hit you in the face every single snap. However, they do not have that "it" factor the Chiefs have, and that has a lot to do with a man named Patrick Mahomes.
The quarterback out of Texas Tech University has set the league on fire ever since he took the starting role in Kansas City. He has not put up numbers like he did in his MVP season last year, but he is thrown for 4,031 yards with 26 touchdowns and only five interceptions, while also posting the second best QBR (total quarterback ranking) at 76.3. 
Needless to say, he has done all of this  after coming back from a dislocated kneecap midseason. Mahomes is built for the big stage and he will be excited as ever to show everyone why he deserves to be called one of, if not the best, quarterback in football this season.
There are also some explosive players surrounding Mahomes on offense. 
No lead is safe with the Chiefs. Kansas City's high-powered offense has three Pro Bowlers: Tyreek Hill, Travis Kelce, and Mecole Hardman. They also have the down field threat and speedster Sammy Watkins. It is too much power for a very good San Francisco defense to contain.
The flip side of the ball will be the difference maker for the Chiefs. Their defense has been on a steady rise for most of the season and is peaking at the right time thanks to defensive coordinator Steve Spagnuolo, who knows a thing or two about winning a championship as a defensive coordinator having won Super Bowl XLII with the New York Giants. The Chiefs secondary has been totally revamped compared to last season and safety Tyrann Mathieu has been a leader. The rush defense for the Chiefs is going to have to step up big if the Chiefs want to host the Lombardi Trophy, but with the massive momentum they have created over the past couple of weeks and an offense averaging 43 points per game this postseason, the Kansas City Chiefs will be crowned Super Bowl Champions.
– Liam Tormey '22
   Sports Staff
San Francisco 49ers
The San Francisco 49ers are primed to win this year's Super Bowl, coming off of a dominant playoff performance and a remarkably successful regular season. They will face off on the second of February in Miami with the AFC Champions, the Kansas City Chiefs. 
The 49ers have solidified themselves as a run-first offense from the onset of the season, with the combined forces of Matt Breida, Tevin Coleman, and Deebo Samuel. 
Recording an impressive 2,305 rushing yards as a team, as well as averaging 4.6 yards per carry, the 49ers have worn out defenses with their massive volume of rushing attempts. This enabled Jimmy Garoppolo to take the occasional deep looks to their star tight end, George Kittle, who led the team's receiving corp, recording 1,053 yards and five touchdowns in the regular season. This explosive offense, implemented by Kyle Shanahan, led the 49ers to an impressive 8-0 start to the season, before a crushing loss to the Seahawks in overtime. 
However, the story of the 2019-2020 49ers has not been the success of the offense, but rather their defense. The statistics speak for themselves: first in scoring defense with 15.3 points allowed per game, third in forced fumbles with 12, ninth in interceptions with 12, 10th in sacks with 23, and first in rushing defense with only 73.2 yards allowed per game. 
Their defense is somehow just as star-studded as their offense from Richard Sherman to Arik Armstead and the astonishing rookie, Nick Bosa. Unfortunately, the stats simply do not do Nick Bosa's performance justice. This is not to say that nine sacks in the regular season for a rookie defensive end is not special, but the most impressive aspect of Bosa's game is the immense pressure he can put on quarterbacks. Combining his 6-foot-four-inch and 266-pound frame with a 4.79 second 40-yard dash will prove to be a major problem for the Chiefs' offensive line. 
Come Super Bowl Sunday, expect both teams to test their opponents' defensive backfield, as it is likely the weakest point for each team. This applies particularly to the Chiefs, who will almost certainly struggle to move the ball on the ground against the iron-clad 49ers defensive line. Regardless, this will prove to be a shootout between two talented and young quarterbacks, with possibly the two most explosive offenses currently in the NFL.  
– Gavin Woods '22
   Sports Staff
PCI: Should NFL Athletes Have More Choice In What They Wear for Cleats?
by The Cowl Editor on November 14, 2019
---
PCI
---
Allow More Freedom
By Cam Smith '21
Assistant Sports Editor
The NFL, often labeled the "No Fun League," is notorious for restricting players' freedom to wear cleats of their choosing. If the league wants to keep up with the times, that needs to change.
Recently, the cleat controversy has centered around Cleveland Browns wide receivers Odell Beckham Jr. and Jarvis Landry. A week nine game against the Denver Broncos saw the pair sport unauthorized cleats in the first half of the game, before being forced to change at halftime by a league dress code official. If they refused to comply, the duo would have been banned from participating in the second half of the game and would likely have faced further league punishment.
The fact that this can occur is ridiculous on two fronts. The first being the hypocrisy it displays, as the league very much profits off of the individuality of its stars. In Beckham's case, the league has gone to great lengths to promote him as one of the faces of the game, featuring him and his flashy play style in everything from commercials to award shows.
The league intentionally highlights Beckham as one of the great personalities in the game in an effort to draw viewers in. That is why it is so abhorrent that they then restrict him in the one area where he can creatively express himself on the field.
Secondly, the absurd nature of the rule is amplified by another American  sports league's recent update on its footwear policy. The NBA changed its dress code rule to allow for sneakers of any color, with designs of the player's choice. This season, players have already flaunted everything from SpongeBob SquarePants to Minnie Mouse on their basketball sneakers.
"You can learn a little bit more about a guy when you see what he's putting on his shoe, whether it's a social campaign or his love for a movie or character or something like that," said Colleen Garrity, the Vice President of basketball marketing at Excel Sports Management, an agency which represents multiple NBA stars.
Indeed, this increased knowledge of players' interests has already allowed for greater fan interaction, as fans can now better connect with players they know share similar interests. So too has it added some much needed personality to games sometimes filled with boring and monotonous uniform colors. The NFL has no reason not to follow suit.
Finally, with the advent of items such as social media, players have been given more substance to their public personas beyond simply the uniform and team they play for. Gone are the days of football being just about football, and the cleats the players wear should reflect this.
The NFL must catch up with the changing times.
Keep The Rule
By Scott Jarosz '21
Sports Staff
Many controversies have risen as of late relating to the National Football League's strict policies about the gear its players can wear during games, and specifically the cleats the players can wear. The league's strict policies have earned it the nickname the "No Fun League" in recent years, as players have little freedom in terms of wearing customized cleats during games. 
In some cases, players have donned customized cleats that are designed to support good causes, such as when Cleveland Browns wide receiver Odell Beckham Jr. sported cleats that raised awareness for cancer research back in 2016. 
However, for the most part, giving players freedom to wear whatever they choose welcomes the possibility that players could wear cleats that contain imagery that is inconsistent with the league's values. These types of unwanted situations would negatively affect the league's image. This is why the NFL should continue to enforce its relatively strict policies surrounding custom cleats, as doing so helps maintain leaguewide consistency and also prevents players from wearing controversial gear that harms the perception of the league.
Back in 2017, the NFL updated its footwear policy to allow players more freedom in wearing cleats with custom designs. The new policy allowed for players to wear approved cleats with custom designs during team warmups as well as pregame activities. 
However, during games, players would be required to wear cleats that are black, white, or team colors. This policy allowed players to show their true colors during warmups, but also maintain consistency with their uniforms during games. This policy returned to the spotlight on November 3, 2019 when Odell Beckham Jr. wore "The Joker"-themed cleats and Jarvis Landry wore flashy gold cleats during a game. The league informed the players that they would have to change their footwear to adhere to league standards at halftime or else they would be prohibited from participating in the second half. The league's enforcement of its rules during this situation was fully justified, as the players knowingly acted against the footwear policy. 
The NFL, just like any other work environment, has a dress code that its "employees" must follow or else they will be asked to change. If the league were to make exceptions to this rule, it would face even more criticism. By enforcing its footwear policy, the NFL ensures that it produces a consistent on-field product that is organized and prevents further controversies from arising.
PCI: Will Tom Brady Be on the Patriots Roster Next Season?
by The Cowl Editor on November 7, 2019
---
PCI
---
Retirement is Near
by Sullivan Burgess '20
Sports Staff
Twenty seasons, six Super Bowl Championship rings, four Super Bowl MVPs, three NFL MVPs; what athlete has achieved more than New England Patriots quarterback Tom Brady? With that being said, the most common question the 42-year-old QB is being asked is if he is going to retire, or perhaps join another team. 
After careful consideration of the quarterback's career, this will not only be his last season on the Patriot's roster, but this will in fact be the last NFL season for the 20-year veteran and future Patriots and NFL Hall of Famer.
Throughout the last month of the regular season, while the Pats have gone 8-1, rumors have been circulating speculating the future of Brady's career. Some of this has even been shown on the field. 
The Patriots defense has been the number one overall defense this season and has been a key factor in all of the team's eight wins this year.
The offense on the other hand, has certainly had its ups and downs, enduring both injury and scandal. Yet, the team has had a great start to the opening of the 100th season of the NFL.
Even the legendary Peyton Manning looked poor in his age 39 season, the final season of his career. What Brady is doing at age 42 is  nothing short of remarkable.
Many athletes including Kobe Bryant, Derek Jeter, and even Carmelo Anthony, lose the battle against time and are forced to retire before they are ready. Brady so far has been able to stave off the impacts of aging, but no man is immortal. 
Yet, this season, Brady has certainly been more open about the future of his career, saying how he is thinking more and more of the future, and taking this season one game at a time.
The icing on the cake is that the Brady family has recently sold their house in MA and apparently bought a brand new house in Connecticut. Not only has Brady sold his house, but his TB12 head trainer, Alex Guerrero, has also sold his MA house and plans to move. 
Brady, as much as he loves to battle the giant life clock, seeming ready to hang up his cleats and spend the rest of his time with family, focusing on the other joys in his life besides football.
He Will Return
by Liams Tormey '22
Sports Staff
Tom Brady. The best to ever play the game. Is there really a chance we will not see him in a New England Patriot jersey next season?
Simply put, no.
Brady just turned 42 in August. Yet, you would think that on the field he is a 30-year-old still in his prime.
Last week, Brady was asked about the rumors of him potentially not being a Patriot next season. His response: "Nothing has changed with my status of my team and my standing." Players will say what they need to say, so I don't think there should be any concern.
First off, we should eliminate the possibility that Brady will be in any other uniform besides New England's next season. Brady is in his 20th season playing for the same team, with nine Super Bowl appearances and six victories. It would not be right to see Brady finishing his career in any other jersey. Brady will retire a Patriot.
Now the question is: Will the future Hall of Famer be retiring after this season?
In an interview a little over a year ago, Brady was asked how much longer he wants to play and he said he hopes for another five seasons. That would put Brady at 46 years old before he calls it quits. Therefore, the chances of him retiring are slim. 
Brady is in better shape than most players in the National Football League. Brady's own company, TB12, is focused on maintaining peak performance regardless of age. This includes physical activity, diet, and recovery methods. It has clearly worked for the New England quarterback, and he has showed no signs of slowing down out on the field.
A huge part of the reason Brady remains in such great shape and free of injuries is because in games, Brady does not get hit like any other NFL quarterback. Last season, the league average for hits and sacks per drop back on a quarterback was 7.5 percent. Tom Brady's was 3.9 percent. That is a massive difference and a huge reason why we never see Brady on the sidelines.
His performance levels are through the roof, and this season he is leading his team to be in the number one spot in the American Football Conference.
Even if the Patriots win the Super Bowl again this year, Brady will be back in a New England jersey next season. There is zero chance he goes elsewhere. 
When the day does come, the NFL will say goodbye to the best quarterback ever. The league will change, but do not worry, Brady will be playing football in the NFL next season.