Trader Joe's Opens Downtown Providence Store
by Sarah McLaughlin '23 on November 3, 2022
Editor-in-Chief
---
Local Food
---
by Sarah McLaughlin '23
Great news for fans of frozen fried ravioli and strawberry mochi—Trader Joe's opened a new location in Downtown Providence this morning, Nov. 3. Located at 425 South Main Street, the store is within walking distance of Brown's campus and PVDonuts and is now the closest Trader Joe's location to PC's campus, as Providence students previously would have had to travel to either Warwick, RI or Foxborough, MA.
Trader Joe's is known across the U.S. for its low prices, which is due in part to how the chain sells primarily products of its own brand (about 80 percent of products on shelves) rather than typical name-brand groceries. PC students, often strapped for spare grocery cash but just as often out of Friar Bucks, could benefit from this new opening.
Through the company's long standing Neighborhood Shares Program, Trader Joe's locations pledge to make daily donations of 100 percent of the unsold, unexpired products they would otherwise throw away to local nonprofit organizations. The company has one of the best food waste management programs in the country; most grocery store waste ends up in landfills. In 2021, Trader Joe's donated more than $349 million worth of food and beverages to nonprofits across the country. The new Providence location will ideally contribute to this environmental and socioeconomic initiative.
Why Does Providence Keep Flooding?
by Jezel Tracey '24 on September 15, 2022
Opinion Staff
---
Opinion
---
On Monday, September 5, what was expected to be a holiday break full of darties and naps rapidly turned into a modern Noah's Ark. On Labor Day weekend, heavy rainfall surged into the streets of Providence and nearby communities. With every rain storm, Providence seems to flood. Wet roads and sidewalk puddles have become part of Providence's charm, but a solution exists. Ultimately, outdated infrastructure combined with the impacts of climate change have left the Ocean State willfully unprepared for major rain events.
While it seemed to be a normal rainy day, Providence's drainage system failed to perform . This may be a surprise for some, but last month there was also a flash flood that overwhelmed the streets of Providence. So, whenever it rains excessively, it is no surprise that Providence and its nearby communities are inclined to flood.
This heavy rainfall did not only wreak havoc on the streets of Providence but also affected PC campus life. Due to such long-lasting rain, instead of seeing groups of people traveling down to Eaton street for darties, students used the holiday as an opportunity to catch up on work.
From the perspective of inside campus, it looked like a rainy day at PC. However, just a few miles away roads were closed, highways were flooded, buildings were damaged, and daily life was chaotic.
Unfortunately, this was the same day that BOP had traveled to Newport. Interestingly, PC student Natalia Alzate '24 says, "It was drizzling when we were in Newport so we never expected it to be so bad when traveling back to campus. A trip that was supposed to be 45 minutes took us three hours."
While it was just another rainy day at PC, it felt like a hurricane in the city of Providence and its nearby communities. This calls into question the quality of the city's drainage system and procedures.
Given that there was a flash flood not too long ago last month, it seems to be that what happened on Labor Day was of no shock to the residents of Providence – which means that the drainage issue was brought to attention, but not resolved. Myles Johnson '24 remarked, "You never realize how bad a problem is until you have to fix it. The rain that fell should not have caused flooding. Hurricane Sandy and other casualties have passed and did not cause the I-95 to flood the way it did."
Why has this issue been unaddressed? Why are we continuing to ignore climate change?
While it is common to view flooding as something inevitable, there are a lot of factors that play a part in this catastrophe. One of the most imperative factors leading to this unfortunate event is the oversight by the city's officials. Providence can no longer put infrastructure investments off to the side. There are grave issues that lie underneath the flooded walkways.
Disparate Representation: Candidate Photographs Play a Role in Local Providence Mayoral Race
by Kaitlyn Hladik '25 on September 9, 2022
News Staff
---
News
---
Appearance and politics. The influence the media has in the democratic process. The institutions that continue to have a presence in our daily lives. These are all present regarding the upcoming democratic primary in Providence, Rhode Island. Nirva LaFortune, a current city councilwoman, is opposing Brett Smiley and Gonzalo Cuervo for the upcoming mayoral election.
Last Tuesday's issue of the Providence Journal (August of 2022) released a front-page story about the pitches the three mayoral candidates made accompanied by photos. Where Smiley and Cuervo's images are their official, smiling onward-facing headshots, LaFortune's is an action photo of her from the side, appearing angry, while passionately speaking.
LaFortune tweeted at the Providence Journal, "Oh, how I love opening up the paper and finding a photo of me in mid-sentence looking 'angry' but actually speaking passionately about a matter. Why couldn't I get a headshot photo, similar to the guys?"
Both Smiley and Cuervo spoke up for their competition, calling the use of the image "disappointing" and "inexcusable." The opposition speaking up for their competitor demonstrates the resilience and passion they have to fight institutionalized racism, specifically in the media.
The discrepancies in the images could be attributed to racism as well as sexism. LaFortune is the only female or person of color candidate in the race of three, making conversations about both issues prominent. LaFortune called the Providence Journal out for racist journalism, stating that the comparison in images is a "prime example of racism in media."
Cuervo made it known in his tweet that the Providence Journal has a multitude of professional photos that they shot earlier in the cycle. LaFortune also tweeted a professional picture of her, demonstrating the various options the Providence Journal had for their story.
Providence Journal Executive Editor David Ng apologized for the use of the photo in a statement to NBC 10, in which he wrote, "We regret the photo selected for this story and sincerely apologize."
Whatever the intention behind the photo was, the audience as well as the portrayed candidates understood it as racism. Media plays a prime role in our view of political candidates, and the picture of LaFortune could potentially have a negative effect on her campaign.
LaFortune hopes that this will shed light on the influence the media has in the electoral process and how it is simple to make a candidate look unprofessional. Furthermore, she hopes it demonstrates the importance of the diversity of the community being represented and sharing their experiences. LaFortune released a statement saying: "This was sad and it also shows us the importance of having more people of color, more black women, more black people, brown people, indigenous folks, [and] people who represent the diversity of our community also leading the effort to tell their stories."
Calling All Musicians!
by John Downey '23 on February 10, 2022
A&E Co-Editor
---
Arts & Entertainment
---
Calling All Musicians!
Practice Space Available on Providence's Bissell Street
Jack Downey '23
Practice spaces are just as important for bands as instruments. Without a place to play, bands are unable to grow and flourish. A practice space might be a garage, a living room, a bedroom, or even a professional facility like JamStage in Pawtucket. However, there is a practice space in Providence that is truly something else.
Located on Bissell Street, across the highway from Cranston, this practice space is located in what can only be described as a factory setting. Upon turning onto the street, one is greeted by a looming building with dense walls and indifferent windows. The building is huge, spanning multiple side streets. Driving along the side of it, one will ultimately encounter a docking area for trucks, as well as a sheltered entrance. Within the latter is a steep ramp to a door which requires a key card to open. Once inside, there is a maze of hallways that ultimately leads to the Bissell Street practice space.
This might not sound promising, but the interior of this practice space makes the nondescript locale all the more worth it. The room includes a TV, a couch, plenty of light, and its walls are adorned with posters, drawings, and flyers. It also contains a plethora of sound equipment, including a mixing board with numerous tracks. Notably, such equipment is rarely seen outside of professional venues. The space also boasts many communal amps for guitar and bass available for use, not to mention a fleet of cables so that musicians do not have to bring their own.
The room's PA system is also state of the art. For instance, microphones connected to the sound board can be equipped with delay and reverb, giving them extra depth. One almost feels as though they are singing their heart out in front of thousands of people. Furthermore, the room's speakers boast incredible volume.
For those musicians looking for a practice space but concerned about the costs of renting one, fear not: the space on Bissell Street is communally run by the musicians who play there. Although there is a monthly rent payment, the cost is spread out across the tenants of the entire building. Thus, the more bands that utilize this space, the cheaper the rent is. At one point, it was as low as $16 per month, and split amongst band members, that is essentially $4 per person.
Although the Bissell Street practice space is largely off the grid, this does not hinder its quality at all. In addition to all of the aforementioned music-related amenities, it boasts heat during the winter and air conditioning during the summer—and there is a bathroom. Currently, this space is home to bands such as The Keegan Turner Band. Those interested in learning more about it can reach out to Keegan Turner on Instagram (@keeganturner123). 
Shockwaves in the Ocean State: Coronavirus Arrives in Rhode Island
by The Cowl Editor on March 5, 2020
---
Campus
---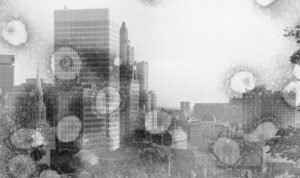 by Julia Acquavita '22
News Staff
A hot topic lately among Providence College students and the state of Rhode Island has been the first reported diagnosed case of coronavirus in the state this past Sunday. 
According to the New York Times, the first case of coronavirus in Rhode Island is a school administrator at St. Raphael Academy in Pawtucket, RI. This teacher, along with his students, had traveled to Italy and two other countries a week prior when "a travel advisory issued a warning of a coronavirus outbreak there," according to this New York Times article. 
This past Sunday, an email went out to the parents of students' at the academy informing them that this administrator had tested positive for the coronavirus, only returning from abroad on Feb. 22. 
One common theme that can be seen with the virus is that when it spreads, it spreads fast. This was evident when a third email went out from the school's head administrator informing parents that "a teenage girl on the same trip had also tested positive and that a second adult chaperone, a woman in her 30s, had developed symptoms and was also undergoing testing" according to this same New York Times article.
After reading these articles about the first few cases popping up in Rhode Island, PC students immediately became concerned. Many demanded answers about what was going on and what procedures and precautions the College would put in place to protect their students from contracting the virus.
When asked about her general reaction and thoughts regarding the situation, Abbey Lee '22 answered, "I am just trying to take it [news about the spreading of the Coronavirus] day-by-day. If things continue to get worse nationally and locally, I know PC will take the proper precautions for its students."
In the early evening on Monday, Providence College's President, Father Brian F. Shanley, O.P., sent out an email with an update on the coronavirus and how the school plans on handling the situation. 
Fr. Shanley made it a point to let students know that "the risk of infection remains low," despite the two confirmed cases of the virus in Rhode Island, and a third case currently being tested. Fr. Shanley explained that the school will continue to monitor the coronavirus situation and will update students and faculty as necessary. 
However, he claimed that he and the school's advice remains the same as last week: "take precautions to keep yourself healthy and make sure you stay informed about specific health and travel advisories." Such precautions include washing your hands consistently, as that has been described as one of the main ways to avoid contracting the virus.
Also mentioned in Fr. Shanley's email was a web page created by the school with links to useful sources with details about how to keep yourself healthy, as provided by the Rhode Island Department of Health. 
These precautionary steps included getting a seasonal flu vaccination, coughing and sneezing into your elbow or sleeve, avoid touching your eyes, nose, and mouth, avoid close contact with people who are sick, and wash your hands frequently using soap and warm water. Even though some of these precautions seem like common sense, the Rhode Island Department of Health highly encourages Rhode Island residents to take part in such actions as a means to prevent the further spreading of the virus.
This email to students went a step further by advising students and faculty about certain considerations to make when traveling and how to manage the anxiety associated with the spreading of the virus. 
Fr. Shanley included that extensive advice for travelers is available on the Center for Disease Control and Prevention's website, which includes information about "certain travel restrictions [that] are already in place and it is possible that new ones, including quarantines, could be implemented in the coming days and weeks." Students and faculty certainly must take these thoughts into consideration as spring break is right around the corner, and many members of the PC community plan on traveling.
Fr. Shanley wrapped up his email by mentioning that he understands that news about the spreading of the coronavirus on a global scale and now on a local scale can cause anxiety among students. In response to this, he provided a link with some tips to help manage this anxiety. Some of these tips, from the American Psychological Association, included keeping things in perspective, making sure you get all the facts before you react in a certain way, and even seeking additional help from the PC's personal counseling center if necessary.
At the end of the email, Fr. Shanley made sure to include that we need "to emphasize the importance of compassion and understanding" at this critical time. "Ours is a community that prides itself on taking care of each other. It has always been that way, and it will continue to be as we navigate these concerns."