Relay for Life at PC: Revitalized by Colleges Against Cancer
by npatano on April 21, 2022
---
Campus
---
On Sunday, April 11, Peterson Recreation Center bustled with students, supporters, games, and emotional testimonies. Providence College's Colleges Against Cancer (CAC) chapter organized a Relay For Life event after a two-year pause due to the pandemic.
"My main goal with this event was trying to bring back what is usually the most successful relay event in the Northeast back to Providence College. After two years of pause a lot of clubs did not get to meet and we did lose a lot of attendance, especially when the big event was not happening," said Giulia Pugliese '22, president of CAC.
The event started at 3:30 p.m. (after a delay from moving inside due to weather conditions) with a survivor and caregiver lap around Peterson track. Surrounding the track were luminaries signifying those lost to cancer or currently battling the disease along with reasons people were walking. The luminaries were created by friends and family members of those who passed away.
As of Monday, March 18, the fundraising page reached a total of $18,903.36 of their $20,000 goal, according to the "Relay for Life of Providence College" webpage. Notably, the "Hug Your Mama" team reached $4,842.24, surpassing their goal of $4,250.
All money raised is donated to the American Cancer Society. "One thing I love about the American Cancer Society is out of the money we raised, a sum of it goes to mental health and other support for caregivers," said Pugliese, "which is really important to me because almost all the survivors I've known have also been caregivers."
Father Isaac Morales, O.P. gave the heartwarming prayer before the silent lap for all those who lost their lives in the battle with cancer. Fr. Morales shared that he survived cancer twice and has been impacted by a family member's diagnosis as well.
Like many people, Pugliese's life has been impacted by cancer. Her grandmother, with whom she shares a birthday, died from colon cancer before they could meet. She said, "I have always felt connected to her, even though I have never met her before. It just is special."
As a freshman in high school, Pugliese's mom was diagnosed with cancer. She is now in remission and considers herself a survivor. Then, when Pugliese entered PC, her aunt was diagnosed with an aggressive cancer. "The first phone call I got from my aunt at college, she told me she had her first round of chemo and that she decided to shave her head. I just wanted to hug her so bad and it was really hard to hear so far away from home. With every diagnosis there comes fear, but there also comes hope," said Pugliese. 
She stressed the importance of continued awareness and fighting for better treatments and ultimately, a cure.
Pugliese walked to celebrate the life of Ashley Hope Goodman on the team A Good Fight. Ashley passed away from lymphoma. She said, "she is the bravest person I have ever met. Even in the face of her diagnosis she was always positive and thanked all the doctors at MSK and has become an inspiration to me."
Relay for Life proves to be a reflection of both Pugliese's hard work and Colleges Against Cancer's fight.
"When you come to PC, you never really know what someone is going through, whether someone is a survivor, caregiver, or someone has lost a family member to cancer," said Pugliese. 
"Colleges Against Cancer is a safe space for people to come to and find others to relate to, like it was for me three years ago. It meant everything to me to have a group that understood how I was feeling and people automatically supported me."
Relay for Life Returns to PC
by The Cowl Editor on April 11, 2019
---
Campus
---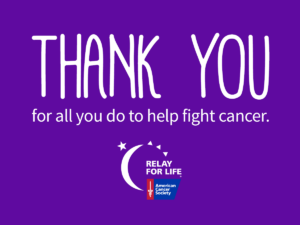 by Julia Acquavita '22
News Staff
Providence College's Colleges Against Cancer's biggest event of the year is almost here. Members of the club are getting excited as Relay for Life is less than a week away, and it all begins this Sunday. 
As many know, Relay For Life is a fundraising event for the American Cancer Society. It is an 8-hour event where participants walk around the track to raise money towards finding a cure for cancer. 
The event at PC will take place on the Smith Lawn on Sunday, April 14 from 10 a.m.-6 p.m. In case of rain, the event will be held in the Peterson Recreation Center.
According to members from the Colleges Against Cancer Executive Board, this event will be filled with entertainment, food, and friends all coming together to fight against cancer. 
Performances from the A capella clubs and the dance clubs on campus will take place, along with relay races and lawn games throughout the event. 
Food from PVDonuts, Jersey Mike's Subs, Ronzio's Pizza and Subs, as well as baked goods will be sold. All the proceeds will go to the American Cancer Society. Lastly, raffles will be offered that include the chance to win Red Sox tickets and a signed basketball from the PC Men's Basketball Team.
There will be several moments throughout the event that honor fearless cancer survivors as well as  a luncheon for survivors following a survivor lap around the track. 
The club also plans to honor those who have lost their battle or are still fighting during a luminaria ceremony at 3:30 p.m. 
Luminaria bags can be donated in someone's name, and they will be lit up around the track with a purple glow stick to honor your loved one. 
According to executive member Lauren Minerva '19, the club has currently raised $39,819.05, only $1,180.95 away from their goal of $41,000.
This upcoming event, with all its activities, food, and positivity, should be one to remember, so be sure to stop by and help fight against cancer.