Tag:
Sarah McLaughlin '23
Finding Beauty in Uncertainty
by Sarah McLaughlin '23 on December 8, 2022
Editor-in-Chief
---
Editor's Column
---
Heading into winter break, I considered writing a column titled something along the lines of "Five Ways Seniors Can Make the Most of Their Winter Breaks." I was going to write about applying for jobs, getting ahead on independent study work, and taking a break to read a novel you've been wanting to pick up for a while. Those are all probably still good ideas, and maybe I wanted to write the article as a to-do list for myself, but many of us are so caught up in planning our futures down to the minute that we forget to bask in the unknown.
Poet John Keats coined the term "negative capability" to describe how the greatest writers can create beauty from uncertainty, rather than scientific or philosophical fact. Uncertainty and even downright confusion allows for ambiguity, which in art and writing, can be more beautiful than something that is positively known, because of its many possibilities for interpretation. There is artistry in mystery.
In the same vein, perhaps we can find something to appreciate in the uncertainty that is our futures. Sure, it's terrifying to not know where you'll be eating, sleeping, working (and with whom) in less than one year from now (or two, or three, or four). But, to once again cite Hannah Arendt in one of my columns, a vital part of being human is being spontaneous. Unlike animals, we don't have a defined path from the beginning to the end of our lives. We have the ability to make decisions like changing our majors, dyeing our hair, or traveling to Europe.
So instead of telling you what to do with your winter break, I'll just tell you to embrace the uncertainty. Try to find the positive in the fact that there are so many things you might do, so many places in which you might find yourself, so many different people you might meet. I won't say don't worry about the future, because I'd be a hypocrite; of course we're all going to worry. But at the same time as it evokes fear, the ambiguity of the future is what makes it exciting.
Apply for some jobs, work on your projects, fill out your planner for next semester. Pick up a good book or two. Update your resume. Cook your favorite homemade meals with your family. Look at your future as a work of art, as an epic poem that has yet to be completed. Your capabilities are not all yet apparent.
Is Student Journalism in Peril in the Digital Age? University of Arizona Student Faces Doxxing and Harassment for Her Opinion Piece
by Sarah McLaughlin '23 on December 3, 2022
Editor-in-Chief
---
Editor's Column
---
by Sarah McLaughlin '23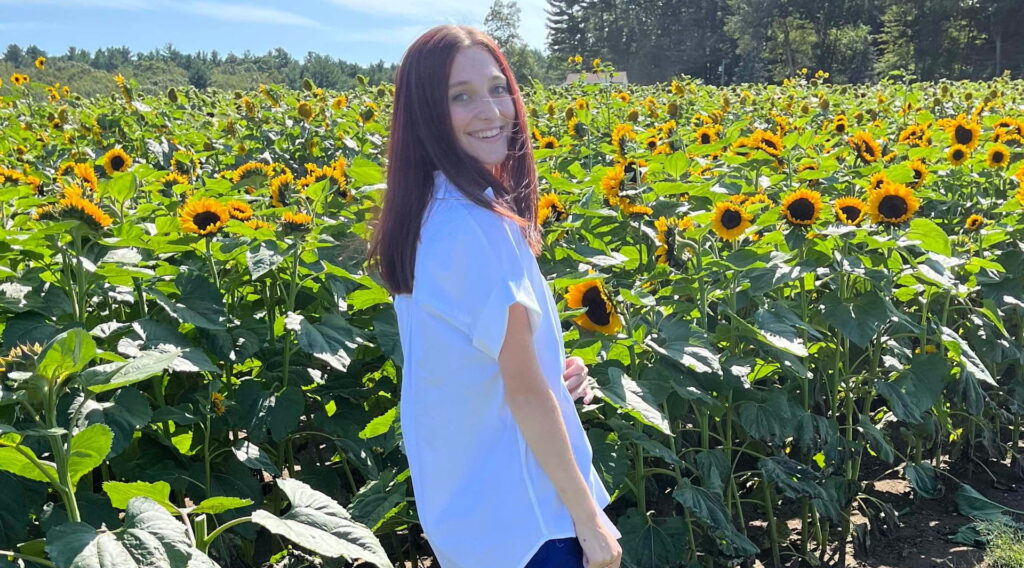 In the age of social media, it is not uncommon for young people to experience harassment from peers online. This can take the form of hurtful comments, threatening direct messages, or mass reporting of one's account in order to get it banned from a platform. Those in the public eye—influencers, content creators, and others who have amassed large followings—tend to be the most likely victims, but it turns out that student journalists can also become targets.
On Sept. 20, Olivia Krupp, a sophomore at the University of Arizona, wrote an opinion article for her school's newspaper, The Daily Wildcat, in which she interviewed TikTok star Lukas Pakter, a U of A senior. In the article, she is critical of how Pakter's fanbase views him as a "role model" of masculinity and compares him to the controversial podcaster Andrew Tate. Despite her relatively tame critique, Pakter's fans—and a large population of U of A students—interpreted it as an attack piece and launched an attack of their own. Krupp's phone was overwhelmed with calls, texts, comments, and direct messages for days. The messages were extremely rude, threatened violence, and could easily be harmful to any student's mental health.
As a student journalist and aspiring professional, after reading Krupp's article and her interview with The Washington Post, I felt a need to reach out, offer my support, and ask her about her experience.
"Being a student journalist in 2022 means you probably also have an active Instagram account, TikTok, et cetera," Krupp said in our interview. "We know so much more and are exposed to so much news, but with that comes the price of people knowing so much more about us. I certainly had to figure that out the hard way."
Providence College is a much smaller school than U of A, which brings a much smaller readership of our student newspaper. Still, I and other Cowl writers understand how scary it can be to voice your opinions on a public platform with your name attached. Some student journalists fear their friends, classmates, professors, or even family members reading their articles.
"Even though it was quite difficult at first, I've been doing a lot better recently," Krupp said in regard to her mental well-being. "It's hard as a young woman to have such vulgar and obscene threats hurled at you from people you don't even know. It's even harder to tell your university about what is happening to you and for them to basically look at you and say, 'What do you want us to do?'"
The University of Arizona did not get involved or even comment on the situation until Nov. 8, after the Post sought comment. Krupp stated that she believes colleges have "an irrefutable duty and responsibility to protect students who are involved in their programs," including student newspapers. "I think a lot of universities are unprepared for problems that journalists face nowadays," she said, citing doxxing and cyberbullying as examples. "The solution is complicated, but I think safety precautions are the first step—only contacting interview subjects through email, student cell phone numbers taken out of [the] university phone book."
Krupp went on to say that she doesn't think this experience has changed the way she'll write stories, but it has affected the way she thinks about her work: "At this point, my top priority is my safety and privacy—two thoughts that never crossed my mind before."
One of my biggest concerns when speaking with Krupp was how her story might affect the mindset of other student journalists. It's sad to think that other young people might read about what happened to Krupp and approach their own stories with a fear of harassment at the forefront of their minds. But Krupp stated that her experience has actually made her confident that professional journalism is in her future.
"I can confidently say I have never been so sure and passionate [about] something in my life," she said. "Even though it was negative, it grew this intense drive within me to keep going, to keep writing. When people tell me to not do something or that I can't do something or that I shouldn't do something—I only want to do it more. That is the kind of person I am and I think that will only further my career in journalism."
I think more important than being a good writer is being a good advocate for yourself. This is what I've learned the most from my brief journalistic experience, and it seems that Krupp has learned this as well. I can only hope to pass this message onto the current and future Cowl staff.
Despite the backlash she received, Krupp said she is "super proud" of the Pakter article and is excited for her future work. "My biggest piece of advice would be to stand proudly and shamelessly by the words you put to paper—no matter how many people want to make you feel small for it," she said. "Most things that are truthful and worth writing about will stir up controversy—this is a good thing. As long as your safety is not being threatened, backlash and criticism is something you should welcome, not fear."
As a newspaper at a private, Catholic institution, I think student journalists—and students in the classroom—are even more wary of expressing their opinions or investigating controversial topics than they might be at a large state school like the University of Arizona. I encourage all students to follow in Krupp's footsteps of standing behind the ideas they believe are right, while remaining aware that controversy can and will occur, and criticism should be welcomed with an open mind. Along the same lines, I hope that colleges are able to enact safety measures protecting student journalists from the undue harassment Krupp received or, at the very least, immediately condemn it.
Providence College Students Play Hardball: Chris Matthews Visits Campus for "Pizza and Politics" Election Discussion
by Sarah McLaughlin '23 on November 27, 2022
Editor-in-Chief
---
Campus
---
by Sarah McLaughlin '23 and Christina Charie '25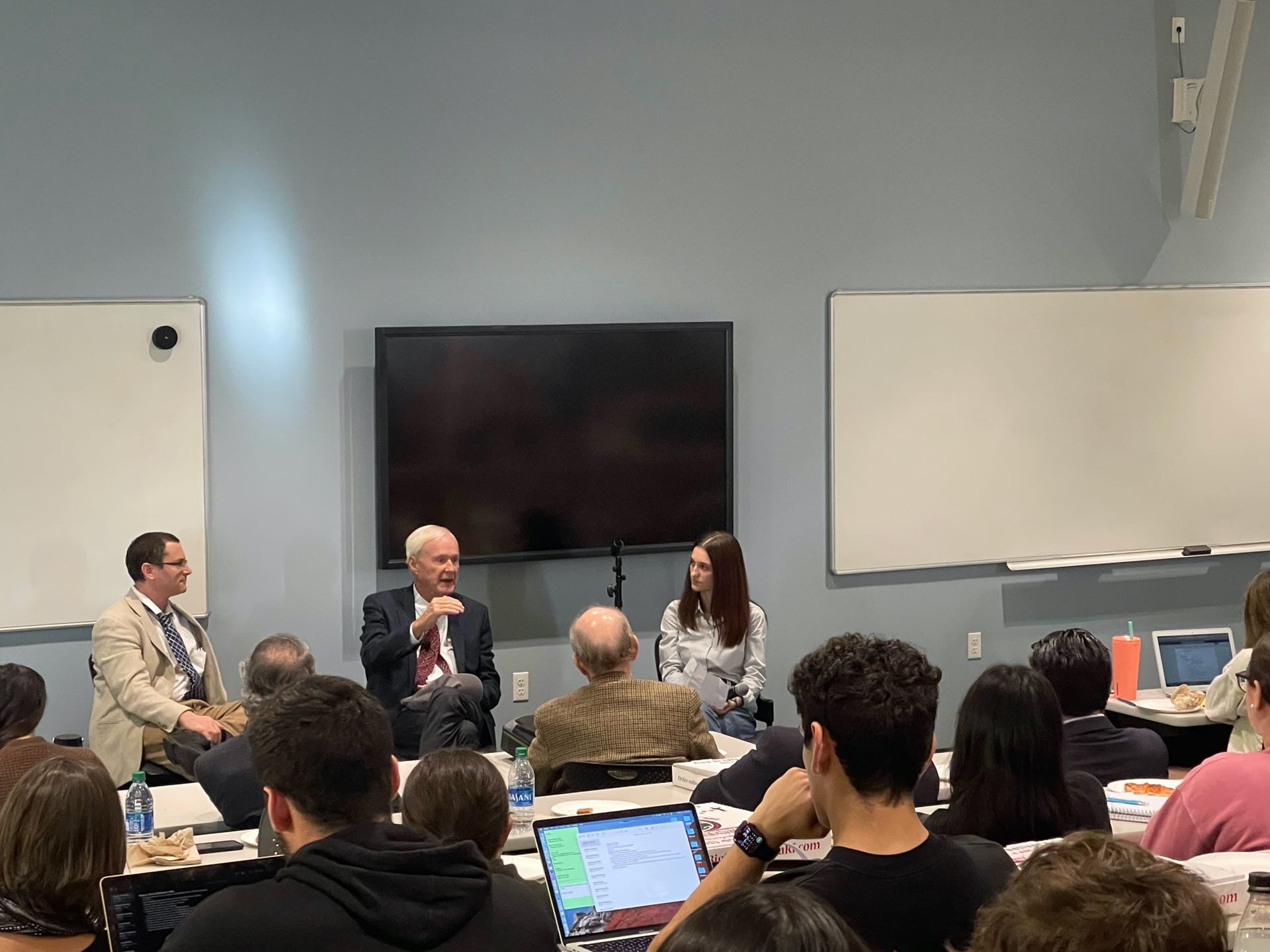 Former host of MSNBC's Hardball, Chris Matthews, came to campus on Wednesday, Nov. 2 to have lunch with Providence College political science students and faculty and participate in a "Pizza and Politics" event in the Guzman lecture hall. Matthews has also worked as a Capitol police officer, staffer for four Democratic congressmen, Carter's presidential speech writer, and Chief of Staff to Speaker of the House Tip O'Neill. In 2020, Matthews retired from his show following accusations of sexual harassment from former guests. He formally apologized for his actions and chose to step down. In September, he returned to MSNBC as a political analyst.
Matthews answered questions at the event facilitated by Dr. Adam Myers and Sarah McLaughlin '23. Following the facilitated discussion, students in attendance had the opportunity to pose their own questions to him.
The discussion largely focused on the 2022 Senate and Congressional elections, pre-election day. Dr. Myers opened with a general question of what to expect from this election cycle. Matthews emphasized the importance of a few issues in particular: interest rates, gas prices, food prices, and inflation.
Matthews also expressed strong opinions about various candidates running for the Senate, including Dr. Oz (R-PA), Herschel Walker (R-GA), and J.D. Vance (R-OH). Matthews voiced concerns about Oz's statement surrounding government involvement in abortion procedures. Though he thinks the cost of living will be a more decisive issue in this year's elections, Matthews believes that abortion will become a more prominent issue in subsequent elections as more people become impacted by bans instituted after the overturn of Roe v. Wade. Matthews referred to Oz as a "sleazeball" and noted how he is "from the shore," meaning the Jersey Shore, rather than being a native Pennsylvanian. However, he also pointed out how John Fetterman (D-PA) was not the best candidate choice for the Democratic party, especially considering his recent health issues.
Pennsylvania was one of the tightest races we're seeing this year in the Senate race, but Fetterman came out victorious with 51 percent of the vote and flipped the seat.
Matthews described Walker as "a joke" in his campaign against incumbent senator Raphael Warnock (D-GA), and he called Vance a "fraud." Georgia and Ohio were also key races in determining which party took control of the Senate. Vance defeated Tim Ryan (D-OH) with 53 percent of the vote in Ohio, while Warnock and Walker will face a runoff election on Dec. 6. since no candidate received over 50 percent of the vote. Matthews noted that this policy was historically intended to prevent African-Americans from winning elections in Georgia. This race between Warnock and Walker is the first Senate race in Georgia history between two black candidates from opposing parties.
McLaughlin asked Matthews if he had any thoughts on the tight race we're seeing here at home, in Rhode Island's 2nd Congressional district, between Allan Fung (R) and Seth Magaziner (D). Some Rhode Islanders have expressed concerns that Fung would cut social security, but Matthews believes these fears to be unfounded, as Fung would be "a fool to take it away" and lose the elderly vote, on which he relied. Magaziner has since emerged victorious in the race, receiving 50 percent of the vote.
Dr. Myers asked Matthews about how the media landscape has changed throughout his career. Matthews' insight into Washington is unparalleled given his approach to political commentary. The former broadcaster knows politicians from both sides of the aisle very well, given his willingness to present individuals from all viewpoints on Hardball. He argues that Americans could benefit from more programming like this today instead of shows like Tucker Carlson's, where TV personalities simply confirm the audience's preexisting viewpoints. Matthews noted that President Biden refused to appear on Hardball because he did not want to be challenged on his perspectives and actions.
McLaughlin asked Matthews about the changes he has witnessed in both the media and politics regarding diversity. Matthews noted how despite a lack of women's involvement in the past, women now constitute nearly half of the Democratic Caucus. He expressed optimism that "we should have a woman president soon."
Students also had the opportunity to ask questions towards the end of the discussion. Christina Charie '25 asked Matthews what type of barriers women face within American politics. Matthews noted that the number of women in the House of Representatives is rising. Additionally, women account for almost half of the Democratic Caucus. Matthews also noted that women perform well in coastal areas because their economies include industries that provide women the opportunity to prove themselves, such as merchandising and accounting. Ranching and mining economies do not necessarily afford the same chances for women, Matthews stated. Ultimately, Matthews believes that America should have a female President in the near future, noting that he believes Americans would have been satisfied with a Klobuchar presidency.
Matthews does draw the line regarding the 2020 Presidential election. During the discussion, he boldly declared that "anyone who is an election denier is unacceptable" as a political candidate. In Matthews' life, he cannot remember a candidate who refused to tell their supporters about losing an election. Americans still believe that former President Trump won the election because he refused to admit defeat in Matthews' assessment.
A prominent theme the discussion stressed was the importance of participating in our democracy: "If you [don't] vote, then why are you here?" Matthews asked the audience. He asked for a show of hands on who votes, and most students expressed that they had already voted or planned to vote in the midterm elections.
What is The Alembic? PC's Literary Journal
by Sarah McLaughlin '23 on November 27, 2022
Editor-in-Chief
---
Campus
---
by Sarah McLaughlin '23
During the COVID-19 pandemic, many of PC's clubs and organizations were impacted in terms of lowered membership and name recognition. The Alembic, a literary journal which publishes fiction, nonfiction, poetry, photography, and literary interviews written by PC students and writers from all over the world, is managed and edited by students on campus and was similarly affected. I spoke with The Alembic's editors-in-chief, Emma Snelgrove '23 and Morgan Stoffel '23, who hope to spread the word about The Alembic as an opportunity for PC students.
The Alembic typically publishes once a year, though during the pandemic, their work was postponed, and they have recently published one combined 2020-2022 issue. Their yearly issue is printed in the spring, and they host a launch party for faculty, students, and writers whose work they publish. For students involved in editing the journal, it counts as a one-credit course.
Stoffel, a marketing major and writing minor, and Snelgrove, a political science major and English minor, both oversee and advise the editing team. They joined The Alembic last year. "It's been cool to work on the press side," Stoffel says. Their role also involves advertising and marketing the journal. "The Alembic has given me a lot of foundational exposure and experience in this industry that I will carry with me for the rest of my career," Snelgrove says. "It's been great to see and review great literature, and I feel as if it has made me a better writer in the process."
In the coming years, they hope to see more student involvement in The Alembic. "Truthfully, we weren't aware of what The Alembic was until a professor brought it to our attention, so we are hoping to get the word out there." They want to see more students interested in the editing side as well as submitting their creative writing. "Within The Alembic, we are hoping to create a community of editors on campus, who can come together regardless of their major/minor to create a compelling and engrossing journal."
Students looking to get involved can join as a student editor. Any student can also submit their work to alembic@providence.edu or The Alembic's mailbox, located in the English Department office in Ruane.
What Are We Even Voting For? The Importance of Participating in Local Politics
by Sarah McLaughlin '23 on November 17, 2022
Editor-in-Chief
---
Editor's Column
---
by Sarah McLaughlin '23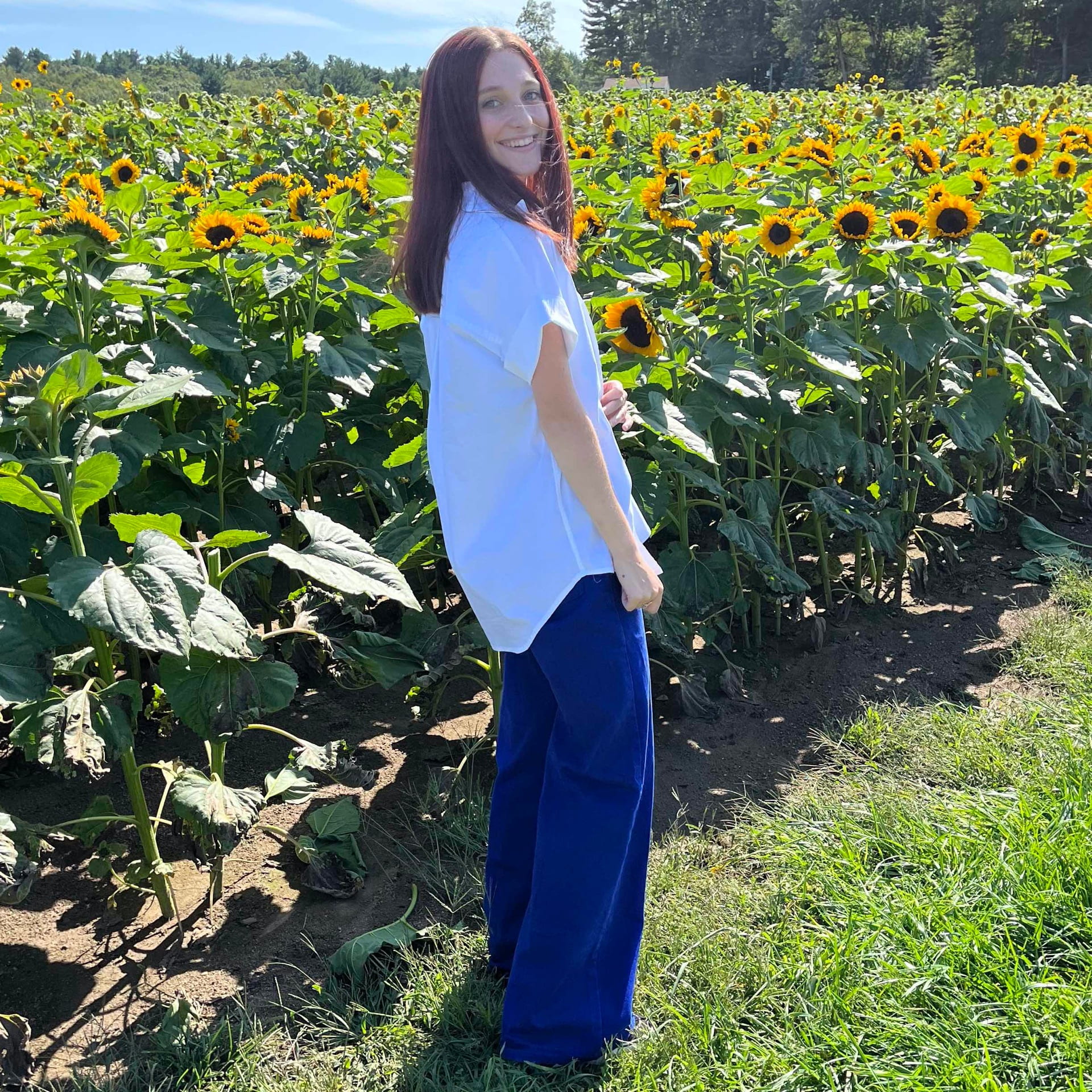 Last week, many of us (hopefully most of us) voted in the midterm elections. I don't think I'm the only one who found myself staring at my absentee ballot in my left hand while I frantically typed names of candidates and elected positions into Ballotpedia's search bar with my right. As a political science major, I thought I should have been more knowledgeable about my local leaders and issues. But some names I only see every two years when it's time to vote again.
My roommate and I, both from Massachusetts, spent an hour last Monday afternoon going over the four questions on our ballots. While many of them seemed like minor issues that did not affect us (proposed regulations for dental insurers) or comical at best (banning the sale of alcohol in self-checkout lines), we realized eventually how they could affect our daily lives. I thought about how these local votes arguably have a much larger impact on my everyday life than re-electing my unopposed congressman.
This lack of local knowledge reflects a larger theme; the rising nationalization of U.S. politics. Our news media focus on presidential races, Senate races with high-profile candidates, and hot-button issues. Many of us feel that we are more politically polarized as a country than ever. Yet, at the same time, less and less voters show up to town hall meetings.
Many Americans have become disillusioned with politics, expressing that their vote doesn't matter. Our electoral system does have serious structural issues in this regard. However, on the local level, your vote really does count.
I noticed the presence of this nationalization when I was helping facilitate the discussion with Chris Matthews two weeks ago. He spent a large portion of his time talking about the Pennsylvania Senate race, which was an important and impactful race, but not as relevant to us as, say, the race between Dan McKee and Ashley Kalus for Governor of Rhode Island, or even the Massachusetts ballot question that proposed to bar undocumented immigrants from being able to acquire a driver's license.
Who is to blame? Well, nationalization makes television news more profitable, as well as YouTube channels and other social media accounts, when they can use controversial and recognizable candidates and topics as clickbait. But the onus is also on our education system. Students who have graduated high school and gone through three years of college surely should know how to interpret their ballots on Election Day. Maybe this means organizing on-campus events to educate voters on local issues and candidates. Maybe it means making Election Day a national holiday so students and workers have more time to spend at the polls. Maybe it means that The Cowl, as a news organization, should dedicate more of our space to these topics. I'm not sure what the correct answer is. But I certainly believe we all have a responsibility to educate ourselves, so at the very least we don't feel like we're ticking meaningless boxes.
Trader Joe's Opens Downtown Providence Store
by Sarah McLaughlin '23 on November 3, 2022
Editor-in-Chief
---
Local Food
---
by Sarah McLaughlin '23
Great news for fans of frozen fried ravioli and strawberry mochi—Trader Joe's opened a new location in Downtown Providence this morning, Nov. 3. Located at 425 South Main Street, the store is within walking distance of Brown's campus and PVDonuts and is now the closest Trader Joe's location to PC's campus, as Providence students previously would have had to travel to either Warwick, RI or Foxborough, MA.
Trader Joe's is known across the U.S. for its low prices, which is due in part to how the chain sells primarily products of its own brand (about 80 percent of products on shelves) rather than typical name-brand groceries. PC students, often strapped for spare grocery cash but just as often out of Friar Bucks, could benefit from this new opening.
Through the company's long standing Neighborhood Shares Program, Trader Joe's locations pledge to make daily donations of 100 percent of the unsold, unexpired products they would otherwise throw away to local nonprofit organizations. The company has one of the best food waste management programs in the country; most grocery store waste ends up in landfills. In 2021, Trader Joe's donated more than $349 million worth of food and beverages to nonprofits across the country. The new Providence location will ideally contribute to this environmental and socioeconomic initiative.
Reflections on Senior Ring Weekend: A Night for Our Wallets to Remember
by Sarah McLaughlin '23 on November 3, 2022
Editor-in-Chief
---
Campus
---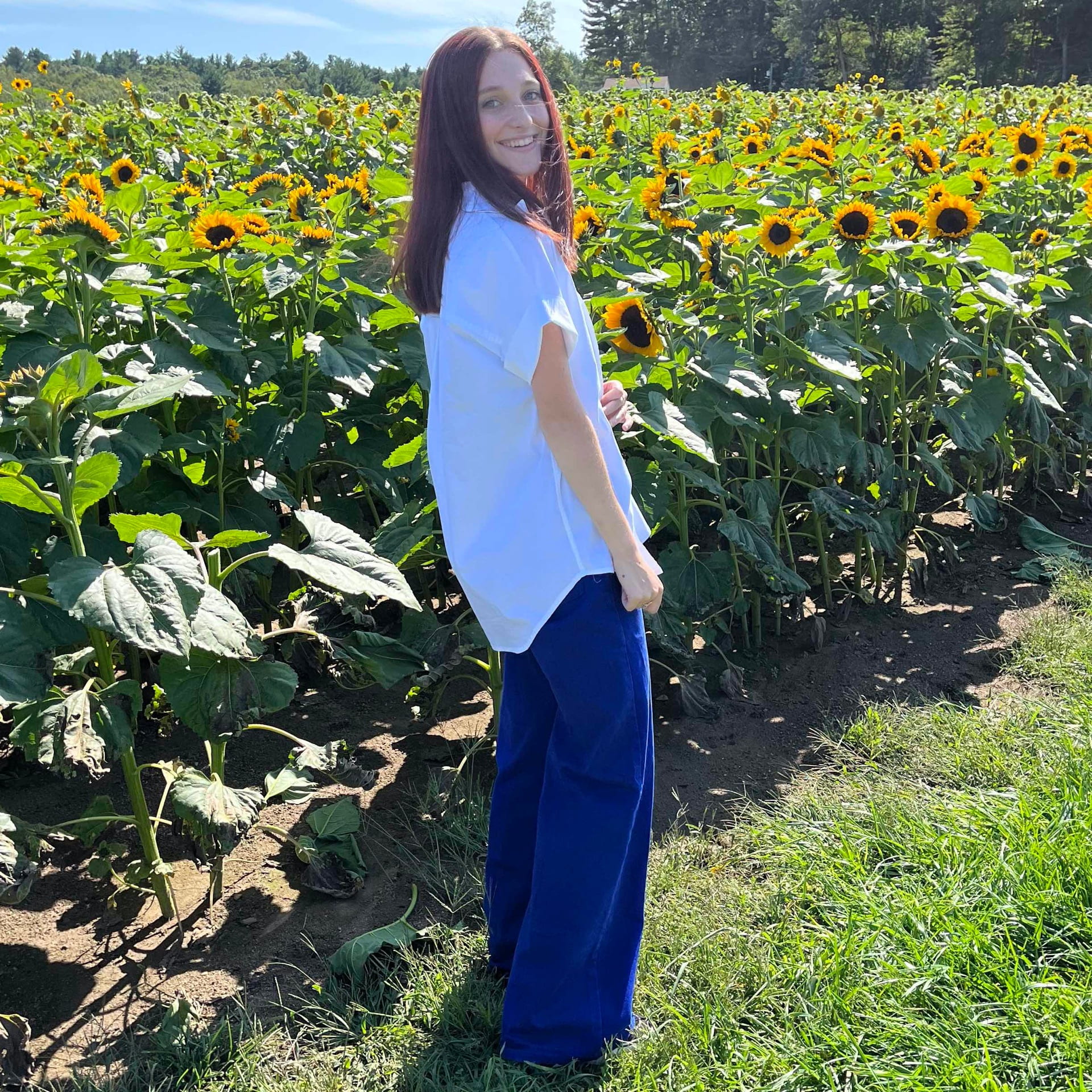 Over the past week and a half, many seniors have expressed rightful discontent at having paid $100 (more if one counts the price of dresses and tux rentals) for two nights in Peterson and some spinach dip. It feels a bit cheap of the college to ask this of us when many are, ironically, working to become financially independent upon graduation. Sending us to the casino in the spring is also not setting a great example, but at least we'll probably be paying for a restaurant-quality dinner. I don't regret going, though, despite how I had more fun hanging out with my friends in The Cowl office before and after the event and snacking on fries from Alum. Juxtaposed against the backdrop of blaring music, it helped me realize the importance of basking in the moments of in-between.
I've already written extensively on how the out-all-night attitude many college students adopt is not held by everyone, so I won't digress. But I think even extroverted people can benefit from these seemingly banal minutes and hours we might often spend scrolling through bottomless social media feeds. Especially considering how we could barely hear each other shout on Friday and Saturday nights, I appreciated the time my friends took to catch up with each other in quiet conversation, especially the friends with whom I haven't spoken in a while.
Sappiness aside, we all laughed the next day when we woke up to an email urging us to pay $20 to book our yearbook photo. Of course, the yearbook is not included in that price. PC will never tire of emptying our pockets. I haven't even mentioned the rings themselves, the supposed purpose of the entire weekend. A sophomore asked me, when I explained what SRW means, if the rings were included in the ticket price as a gift. It hurt to crush their dreams.
I do think the students tasked with organizing the event did a great job, and many of the financial decisions were out of their control. Let's not pin the blame where it's not due. PC, I'm sure you've heard this from countless voices already, but we just think that at least there could have been dessert.
Was the weekend worth 10 hours of minimum-wage work? Probably not. But if there's one thing our generation can do right, it's immortalize the night in photograph and video form, so at least it's a weekend we'll never (be able to) forget. You know, maybe the video I now have of my roommate breaking into a dance circle to get down and do the worm in a full-length dress is priceless. On behalf of the senior class, I'd also like to send my compliments to whoever made the spinach dip.
Rhode Island's 2nd Congressional District Election: Seth Magaziner vs. Allan Fung
by Sarah McLaughlin '23 on October 29, 2022
Editor-in-Chief
---
National and Global News
---
by Sarah McLaughlin '23
With Congressman Jim Langevin not seeking re-election, the Rhode Island 2nd Congressional District seat is up for grabs this election season. The Providence College campus, as well as the surrounding off-campus neighborhood, is a part of this district, which spans from western Providence to the northwestern, southwestern, and southeastern reaches of the state.
Democrat Seth Magaziner and Republican Allan Fung are the two leading opponents for the seat. Magaziner is the current Rhode Island General Treasurer, has a teaching background, and is a graduate of both Brown University and Yale University. Fung has served as the current mayor of Cranston since 2008, has a law background, and is a graduate of Rhode Island College and Suffolk University Law School. Both candidates have previously run for governor and were unsuccessful. Magaziner originally began this year's election season with a bid for governor, announcing his candidacy in September 2021. In January, he changed course for Congress.
Magaziner states that he "is running for Congress to fight for the middle class and those working hard to join it." He pledges to protect Social Security and the Affordable Care Act (Obamacare), lower the price of prescription drugs, and lower gas prices by returning the profits of big oil companies to consumers. He has stated he supports suspending the federal gas tax. Magaziner is pro-choice; he helped pass the Reproductive Privacy Act, which codified Roe v. Wade into Rhode Island state law. He has also initiated clean energy programs as the state's treasurer. Magaziner has received the endorsement of current Congressman Langevin.
Fung also pledges that he will lower the cost of living and gas prices. He argues that the U.S. should not be dependent on imported oil and that we should instead increase domestic oil production. He has stated that he is in favor of completing undrilled oil wells. Fung also states that concerning energy, he is "laser-focused on bringing new approaches…to the table that protect working families' paychecks while also preserving our environment for years to come." He believes that renewable energy brings an opportunity to create jobs in Rhode Island, stating, "Let's take the debate over climate solutions out of the political arena and put [it] into the paycheck arena." On the issue of abortion, Fung's views are unclear. In 2018, he said he supported "a woman's right to make medical decisions," with some restrictions. If he wins, Fung would be the first nonwhite representative of Rhode Island in Congress.
The two candidates went head-to-head in two debates this week. The first debate took place on Monday, Oct. 17 at the URI Kingston campus. It also featured independent candidate Bill Gilbert, who is currently polling at about 5 percent.
Among other topics discussed were the events of January 6, 2021. "January 6 was a very dark day in our country's history, and I spoke out on that day," Fung stated, likely in an attempt to differentiate himself from the Republicans who supported the events. "I'm not President Trump," he said. "I don't act that way. I'm not about divisiveness." However, Magaziner pointed out that Fung has "made clear" that he would vote to "put election deniers in charge of the House," citing his support of Kevin McCarthy and Jim Jordan. Fung argued that Magaziner's support of Nancy Pelosi is a larger issue, believing that her actions have "crippled the economy."
I spoke with Dr. Cammarano of the PC Political Science Department about his thoughts on the debate. "This is a year where both sides are trying to say they're not like the typical person in their party," he said. "The reality is they're both going to vote with their party."
Magaziner also spoke on how he supports lowering interest rates for student loans so students can focus on pursuing their desired careers after graduation. Fung agreed that he would support lowering the interest rates, and he also stated he would support "doubling the amount of Pell grants" awarded.
On the topic of abortion, Magaziner stated, "There's no ambiguity about where I am." He argued that Fung, on the other hand, has gone back and forth on the issue. Fung pushed back, stating that he has made clear his opposition to a national abortion ban.
Independent candidate Bill Gilbert, who has thus far run a very low-profile campaign, spoke on how he believes "hyperpartisanship" is a major issue dividing the country. "We're still running against Trump, and he's not in office," he stated. "We need to heal." He also argued in favor of public funding for STEM fields and vocational training.
The second debate took place on Tuesday, Oct. 18 at Providence Performing Arts Center. Issues on which the two candidates agreed include federal legalization of marijuana, federal protection of same-sex marriage, and instituting term limits for both Supreme Court justies and congresspeople. 
According to Suffolk University and Boston Globe polling data from Oct. 12, Fung leads Magaziner 45 percent to 37 percent. 13 percent of voters remain undecided. David Paleologos, director of the Suffolk University Political Research Center, stated, "Fung has a lead in this race due to overwhelming support from men, independents, and older voters." Meanwhile, Rhode Island Governor Dan McKee, a Democrat, leads Republican challenger Ashley Kalus 46 percent to 36 percent. Paleologos believes independent voters are responsible in both cases. Fung and McKee both have a hold over independents.
Polling data from Fleming & Associates gives Fung a 6-point lead, while data from the Mellman Group gives Fung a 3-point lead. Despite the polling data it cites, FiveThirtyEight still judges the race in favor of Magaziner; the analysts give him a 55 percent chance of winning as of Oct. 17. However, as Dr. Cammarano pointed out, the margin of error is about 6 points. "We just don't know what's going on," he said. "I would still say Magaziner has an edge, but he has a certain vulnerability." Dr. Cammarano noted how while Magaziner only recently moved to his district, Fung has lived in and governed Cranston for years. 
While Inside Elections with Nathan L. Gonzales and Larry J. Sabato's Crystal Ball categorize the race as one that leans democratic, The Cook Political Report rates it as a toss-up. This seat could be up for grabs for either candidate. The House could potentially swing in favor of the Republicans depending on how many of these toss-up seats they win.
Rhode Island is generally thought of as a deep blue state, but the more rural parts of this district have the potential to vote red. "If water is touching a town, it tends to be Democratic," Dr. Cammarano stated. Biden won all five counties in the 2020 election, as did Democratic Senator John Reed. However, while Biden saw large margins of victory in the coastal cities like Providence, Warwick, Newport, and Narragansett, he lost many of the inland towns, such as Burrillville, Glocester, Scituate, and Foster, all of which are a part of the state's 2nd Congressional District. Thus, the race could truly go either way.
If you are registered to vote in Rhode Island, remember that your vote counts. Election Day is Tuesday, November 8, and the polls will be open from 7 a.m. to 8 p.m.
Feeling Lost in the Corporate World: Reflections on the Career Expo
by Sarah McLaughlin '23 on October 29, 2022
Editor-in-Chief
---
Campus
---
by Sarah McLaughlin '23
As a senior, I felt obligated to attend the Career Expo two weeks ago. I thought it provided a good opportunity to speak with potential employers, and I thought it might quell some of my fears about my future. However, I left with perhaps a greater feeling of uneasiness than I carried into Peterson.
Quite frequently upon introducing myself as a Creative Writing and Political Science major, I'm asked how I'm going to "use" my degree. What can I "do with it?" College has become commoditized. Students see their time here as four years of training to be employees for a company. Think even of the emphasis our parents and other mentors place on "building connections" and creating a social network. Ultimately, they believe it's for the purpose of getting hired.
While speaking with representatives of banks, investment firms, and recruitment agencies can be valuable for many, it misses the mark for a lot of us. Many peers I spoke with expressed similar frustration that there was "nothing there for them." In the days that have followed the Career Expo, I've spent a lot of time reflecting on what I can actually imagine myself doing with my life. I've always wanted to be an author who works for herself; I see that as my end goal. There are many other types of work I also enjoy, work I'd be willing to dedicate years to doing while this goal remains unattainable for the time being. This isn't a critique of capitalism or a manifesto against the idea of work, having a career, and climbing the socioeconomic ladder. It is, however, a plea for students, parents, and college faculty to think about how we frame our discussions of work.
In her seminal book The Human Condition, Hannah Arendt distinguishes "labor" from "work." Labor, she says, is the biological processes of our bodies, the things of which we are capable not because we are humans, but because we are animals. Work, on the other hand, is the uniquely human process of creation—creating something that can last outside of ourselves, with an aspiration to permanence. In college, we're taught how to do work—writing an analytical paper, for example—but I'm just as guilty as anyone of thinking of it as purely labor. We might stay up until 3 a.m. writing an essay only to forget about it in the morning; we don't always take pride in what we accomplish. I think the first step to thinking about our college experience as more than just "training" is to think of it as work.
Maybe it's naive and idealistic of me to think that my liberal arts degree is more than a training or a certification that ensures I can get hired, but what has been most important to me during my college career has been what I've created, from my poems in creative writing classes to my political science senior thesis. After graduation, I might end up doing menial labor that doesn't bring me the same type of fulfillment, and maybe that's a necessary, temporary step towards something greater. But I don't think it's unrealistic to rethink what we mean when we talk about "careers." As a liberal arts college, PC should think about the potential broader scope an event like the Career Expo could have.
Why I Write for The Cowl: Student Journalism, Civic Debate, and Self-expression
by Sarah McLaughlin '23 on October 6, 2022
Editor-in-Chief
---
Campus
---
As the new on-campus panel discussion series began this week, I have been reminded of how important it is that we, as students, have the ability to express our thoughts in a long-form, professional manner. It is great that professors with opinions that conflict with PC's norms have been given a platform to speak on these issues and debate with the opposing side, but it is equally imperative that students have the opportunity to speak on issues that affect them. 
Do not get me wrong—many opportunities do already present themselves on a daily basis. Small-group, seminar-style classes have been immensely beneficial to my education at PC because of the space they provide for intense discussion and debate amongst peers. We also are more privileged than ever with the ability to express ourselves via social media. However, I don't think these mediums lend themselves to nuanced ideas as much as writing does (writing beyond the length of a Tweet, that is). Debating in class and posting on social media can often feel like speaking into the void. After everyone packs their bags at the end of the seminar, we tend to move on with our day, move on to work or studying or the next class, and much of the conversation is forgotten. Maybe you will recall the girl who sits across from you as the one who was really passionate about a particular issue, but the details and nuances of the argument are often lost. The effect of social media is even worse. Not only has it been shortening our attention spans drastically—maybe that's why we can't sit still in seminars—but it also promotes the most extreme, outlandish, and hateful views for purposes of grabbing your attention. Anger is entertaining. Social media is entertainment, not a polis.
This is why I emphasize the importance of student journalism. The act of writing compels us to sit down, let our thoughts ruminate, and choose the optimal language with which to express them. The time it takes forces us to consider the ways in which it might be perceived, the potential reactions of others, and how to correct any misunderstanding before it arises. It encourages us to build a logical structure and provide concrete evidence for our abstract ideas.
By writing, we engage in a tradition that marked one of the largest developments in human technology over five thousand years ago. As long as it has existed, writing has been a means of conveying information in a more permanent way than spoken word. We've moved past clay tablets and now print 1500 copies of a 20-page paper to distribute across campus. Isn't that awesome?