Sociology Students "Spill the Tea"
by The Cowl Editor on October 4, 2018
---
Campus
---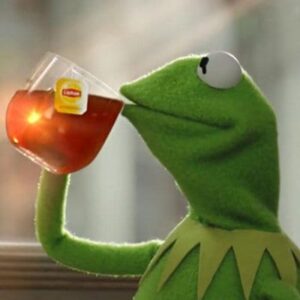 by Catherine Brewer '20
News Staff
It all started with a tweet. 
Over the past six months, four sociology majors at Providence College have grown a simple idea into a flourishing podcast. Streaming on SoundCloud, Spotify, and iTunes, SocioloTEA has nearly 100 listeners and is steeped with discussions of politics and popular culture through a sociological lens and is filled with pungent humor.
The founders of SocioloTEA are Monét Eugene '20, Francisco Vera Nicola '20, Sean Richardson '20, and Gisell Rodriguez '20. 
The four had been friends and connected through sociology and extracurricular activities prior to starting the podcast. Most importantly, they all shared an appreciation for podcasts and were frequent listeners. 
In April 2018, Vera Nicola tweeted to see if anyone would want to start a podcast, not expecting it to be taken too seriously. Richardson saw the message and was immediately interested, so he responded, suggesting that they should arrange a meeting to begin organizing the show. 
Eugene, who was sitting next to Rodriguez at the time, also saw the tweet and was very excited about the idea. "Podcasts were getting really popular," explained Eugene, adding that she and Richardson both loved to listen to them when they had more time during school breaks.
The first  podcast  was  released that same month on SoundCloud, and it included a discussion that lasted just over an hour. The topics discussed were Cardi B's Invasion of Privacy and the politics of language in popular music. 
Since then, SocioloTEA has covered a variety of controversial music artists, most notably Nicki Minaj and Ariana Grande, American politics, national current events, social justice issues, and the role of social media in the members' lives today. 
While Rodriguez and Vera Nicola often talk more about politics in the podcasts, Eugene and Richardson love to discuss music and popular culture. The common thread that runs throughout the project is their passion for equality and, as the group describes it, desire to "deconstruct the patriarchy."
In preparation for their now-weekly podcasts, the group suggests topics that are prevalent or interesting to each other, followed by background research. They try to keep it light so that the research is not overly extensive. 
Straying away from talking about their personal lives and campus culture is also a common goal in hopes of staying as professional as possible.
SocioloTEA is not a school-sanctioned club, so the friends operate on their own time and do not have a designated space for recording. They find it somewhat difficult to find room in their busy schedules for meetings, and they had to take a break over the summer months. 
The spring semester presents more challenges since Eugene will be studying abroad, but SocioloTEA is determined to continue their work and may offer more guest features to fill the gaps.
Since they wanted to come up with a name that was catchy and encompassed who they were as a group, the brainstorming and decision process was complicated. "Even though sociology is a part of the name, it's not exactly what it's about," Rodriguez added. The "TEA" refers to revealing juicy information or offering new interpretations of their discussion topics—what Richardson calls "spilling the tea."
As SocioloTEA has continued to develop, the podcasts have fluctuated in length, but they have the most listeners when they are in the 30 to 45-minute range. "People don't like to listen an hour plus," noted Vera Nicola. 
They also began  using  Buzzsprout to automatically share their episodes with Spotify and iTunes. 
Another recent addition was the introductory music, which was added by Richardson. 
In the past, the group has featured various students as guests, and they hope to continue to do so under one condition, "We want people who want to talk, and we don't want 'yes men.' It's okay to disagree with us!" said Eugene. 
They have also begun selling stickers of the logo that Rodriguez developed on RedBubble.
"I think doing this brought us closer together," explained Richardson. "We all operate in different pockets, so we have different perspectives of campus, and that shapes what we bring to the table." 
With SocioloTEA's second season underway, regular listeners and new fans can expect heated debates, fierce opinions, and contagious laughter.