New Season for Softball
by The Cowl Editor on January 31, 2019
---
Friar Sports
---
By Gavin Woods '22
Sports Staff
As the winter season rages on, we begin to look forward to the start of the spring and the collegiate sports that come with it. Perhaps the most notable is the Providence College Softball Team, led by new Head Coach Jill Karwoski. The Friars are looking to bounce back from a somewhat underwhelming 2018 season, ending with an overall record of 13-32. 
The primary change from last season is the difference in team management. The Friars said goodbye to longtime prior Head Coach Kerri Jacklets, who served in the position for a staggering total of 13 seasons with the College. In her time as head coach of the Friars, Jacklets was able to produce 15 All-Big East selections, one All-Big East Tournament Team player, three All-Northeast Team selections, one College Sports Madness Big East Rookie of the Year, and one NFCA All-Region Team player. 
However, Karwoski is no stranger to the job; this will mark Karwoski's return to Friartown as she formerly served as volunteer-assistant coach for the Friars' 2012-2013 season, ending with an overall record of 23-28-1. While she looks forward to bringing her new head coaching experience back to PC, Karwoski insists, "I am still the same person and coach as I was when I volunteered with the Friars. The biggest difference now is that I feel I am able to invest all of my time and energy into building relationships with each player equally and play a more significant role in enhancing their overall student-athlete experiences."
Karwoski returns to PC after serving five years as head coach for the Quinnipiac University Bobcats. Coach Karwoski values her time with the Bobcats and looks forward to following their next season, this time as a fan. As far as carrying over her experience from Quinnipiac to PC, Karwoski maintains, "With me I have already brought my love for the game as well as my coaching philosophy that has allowed our team to frame out the program's new core values. It's through these core values, every player, no matter what program, can be guided when making decisions on and off the field and long after they've received their hard-earned degree."    
When asked how she feels about her return to the PC program, Karwoski replied, "Words can't express how grateful I am to be back in Friartown. Previously, when I was with the program, the Friars were able to leave a positive impression that I still cherish to this day."   
Another development from last season is the change in experience. Last year, the Friars had a relatively young squad. With only four seniors on the roster, PC fielded as many freshmen as they did seniors. This year, however, PC's softball team features a total of seven seniors. This increase in experience will, no doubt, assist the Friars in improving their overall record. 
While PC softball only lost four seniors to graduation, they will certainly be missed. Such talents include Julianne Rurka '18, who held the Friars' highest batting average at .333, and Brittney Veler '18, who led the team in RBIs, home runs, and second to most runs. While these are enormous losses for the program, PC softball has much to look forward to with this relatively older team. Emma Lee '19 looks to improve her already-stellar reputation from last season with the most hits, runs, and second to highest batting average on the squad. On defense, the Friars pitching staff features four relatively young players. The oldest of which is Miranda Trinidad '20, who held the lowest ERA of all pitchers last season. 
Coach Karwoski remains poised and eager to make her mark on the Big East conference, this time as head coach. She is especially enthused over one match-up in particular, "New to the Big East, every opponent will be an exciting match up for both our players and coaching staff. Having grown up in a suburb just northwest of Chicago, I am particularly excited to travel to DePaul to see some of my family and friends in the stands cheering for the Friars!"
New Faces in Friartown
by The Cowl Editor on August 30, 2018
---
Friar Sports
---
PC Welcomes Coaches for Women's Hockey and Softball
By Meaghan Cahill '20
Sports Co-Editor
"We are excited to welcome Matt Kelly as head coach of our women's ice hockey program," Providence College Athletic Director Bob Driscoll announced on June 18. Kelly, the sixth coach in the history of the program, was hired after the abrupt firing of former Head Coach Bob Deraney, who had been with the program for 19 years.
The decision to replace Deraney came after the team was ousted from the Hockey East Tournament in Game 3 of the quarterfinal round by the University of Connecticut.
Kelly's "extensive experience as a coach" began in 2008 when he was hired as the assistant coach for Clarkson University's women's ice hockey team. During his six years with the program, he helped the Golden Knights qualify for the ECAC playoffs six years in a row, claim three league titles, reach the NCAA Tournament three times, and win a National Championship in 2014.
Following his time at Clarkson, Kelly went on to become the assistant coach for Quinnipiac University for the 2007-2008 season after volunteering as an assistant coach for Wayne State University from 2006-2007, where he graduated with a bachelor's degree.
The former goaltender for the Wayne State Warriors took a break from coaching when he became a Head Scout for USA Hockey and the women's national teams, which was the role he was serving in at the time of his hire. With the primary responsibility of overseeing and maintaining the player pools for the U-18, U-22, and women's national teams, Kelly was the one responsible for assembling the team that won gold in the 2018 PyeongChang Olympics—a feat that has not been accomplished by the U.S. in 20 years.
"As a scout for USA Hockey, he has continued to refine his skills as one of the top evaluators of talent in the women's game," Driscoll stated. "We look forward to the future of our women's hockey program under Matt's direction, competing for Hockey East championships, and returning our storied program to the national stage."
Upon his hiring, Kelly commented, "I want to thank Father Shanley, Athletic Director Bob Driscoll, and Associate Athletic Director Kyle Murphy for this tremendous opportunity. The vision, support, and rich women's hockey history at Providence College are second to none and my family and I are excited to be a part of the Friar family."
Since he joined the program, Kelly brought Jake Anderson, the former assistant coach at Merrimack College; Alison Domenico, the former assistant coach at Syracuse University; and Doug Ferry, the team's graduate assistant for the past two years onto his staff.
Kelly and his staff will not be the only new faces in Friartown this year. PC's Softball Team will be welcoming in an entirely new coaching staff this season. In early July it was announced that Jill Karwoski will be the new head coach of the team.
Karwoski, who previously served as a volunteer assistant coach for the Friars during the 2012-2013 season, was acting as the head coach of the Quinnipiac softball team when she was picked up by Providence.
In the announcement of her hire, Driscoll said, "We are excited to have Jill come back to Friartown and lead our softball program. She has 10 years of head coaching experience and she has recruited at the highest level in the ACC. We believe we have one of the top facilities in the conference and with Jill's leadership we can become one of the top programs in the Northeast and compete for the Big East title."
Along with her experience at both PC and Quinnipiac, Karwoski served as the head coach at both Merrimack (2011-2012) and Morehead State University (2004-2007), and as the associate head coach and recruiting coordinator at Boston College (2007-2011).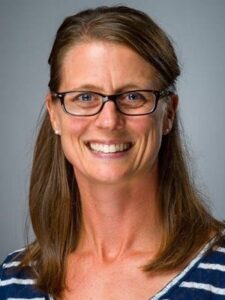 "I could not be more excited and grateful for this opportunity to return to Friartown as the next head softball coach," Karwoski said. "I strongly believe Bob and I share a similar vision that success is built around strong core values, talented athletes, and dynamic students. Providence softball is rich in tradition, resources, and Friar pride. It is my mission to instill a championship mindset, which will lead to a promising future in the Big East."
In regards to her plans for her first season with the team, Karwoski claims she will "hit the ground running and make an immediate impact."
Since her own hire, Karwoski has announced that she will be bringing in  Bree Nasti to join her as the team's assistant coach.
Holding the single season national high school record with a .774 batting average, Nasti previously coached at Adelphi University for the past six seasons. While at Adelphi, Nasti led her team to the Northeast-10 Tournament Championship three times, as well as five NE-10 regular season Southwest Division titles. She also coached her team into six-straight NCAA Division II regional appearances, four NCAA Division II super regional appearance, and advanced to the NCAA Division II Women's College World Series twice. As a result, Nasti and her staff were honored as the National Fastpitch Coaches Association East Region Coaching Staff of the Year in 2013, 2015, and 2016.
"I am beyond excited to have the opportunity to bring Bree to Friartown. Proven in her track record…I am confident she will be a positive influence and make an immediate impact on our program," Karwoski stated on her hiring choice.
After a disappointing season last year that ended with a record of 13-32, all eyes will be on Karwoski and Nasti as they look to turn the program around.
With the extensive experience that each coach brings to the table, hopes are high for success in the 2018-2019 season for the women's hockey and softball teams.
Battle of the Clubs
by The Cowl Editor on April 26, 2018
---
Friar Sports
---
BOP Takes This Year's Annual Softball Game Against Friars Club
By Jessica Looney '20
Sports Staff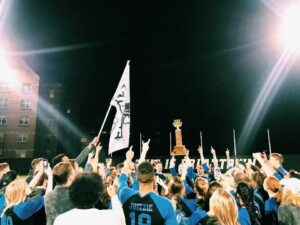 On Sunday, April 22, the Providence College Board of Programmers (BOP) went head to head with our favorite tour guides, also known as Friars Club, in the most obvious way to show who's best: a game of softball. BOP ultimately pulled out the win, with a final score of 17 to 15.
The MVP of the game was BOP's Kenji Fujita '18, who took softball to a whole new level, dominating the field and at bat. With BOP's Sean Sweeney '18 pitching for his team, home runs were inevitable. A few anonymous Friars Club members were slightly skeptical of BOP's batting tactics, but that is to be debated elsewhere. Chris Froio '19 also contributed a great homerun for BOP.
BOP recently accepted several new members to their squad, Sydney MacKillop '20 being one of them. MacKillop says the game "was a great experience as a new member," and really got everyone together as a club.
Another one of BOP's newest members, Corrie Traverse '20, also killed the game, pulling her high school softball skills out of nowhere. Traverse said, "We worked super hard the week before so it payed off and Kenji really stepped up as a coach." Olisa "Simba" Obioha '20, said it was "a hard fought game, and Friars Club showed lots of effort, but BOP came out on top." He boldly added, "the trophy's back where it belongs."
Despite the loss, Friars Club had a lot to say. The game was close, and there were some really great plays throughout the whole game. With a phenomenal pitcher, John Birle '19, and a great catcher in Maggie Zied '19, Ryan "Fridge" O'Malley '19, Andrew Widmer '18, Jake Bamford '20, Yucca Reinecke '18 and Geoff Hite II '18 all pulled out home runs, sending the softballs over the fence. It was absolutely an "all around great game," says Hite.
A Friars Club win looked promising for most of the game, until BOP pulled ahead in the top of the sixth inning. Friars Club member Jamie Rush '20 walked away from the game admitting that the loss was not too upsetting. Rather, the softball game "was just an awesome way to get two groups on campus together." Jack de Poortere '20, another Friars Club member, stated, "Regardless of the loss, our sideline definitely had more fun" and advised BOP to "make sure they clean the trophy before the give it back to us next year."
"The Friars vs. BOP game has become a tradition" says Christian Maloney '20. "I'm already counting down the days until the next one… 363 days to go," he added eagerly. Stay tuned for next year, to see who will come out on top.
Softball Plays Tough Against the Pirates
by The Cowl Editor on April 12, 2018
---
Friar Sports
---
Two Friars Make Big East Honor Roll
By Thomas Zinzarella '21
Sports Staff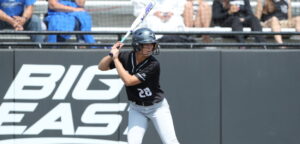 This past week, while most of the student body was focused on the Masters Tournament, the Friars were taking the field for their series matchup with the Seton Hall University Pirates.
The Friars started their weekend series with a doubleheader on Friday, where they split both games with Seton Hall. The Friars took the first game 8-6, but the Pirates roared back to win the second with a score of 7-6. The Pirates would win the series with a 3-2 walk-off victory on Saturday.
In game one, the Friars offense was led by Julianne Rurka '18, who was most recently named to the Big East Honor Roll for the week of March 25. During that week, she hit .250 while driving in four runs. In Friday's victory, Rurka recorded a 3-3 day while scoring twice. Rurka, who has caught fire at the plate recently, was named All-Big East Second Team last year ranking fourth in the Big East in average (.388) and RBI (21) during conference play.
On the mound, the Friars received a solid outing from Christina Ramirez '18. Ramirez, who has strung together a collection of strong performances, earned a spot on the Big East Honor Roll for the week of April second. Ramirez threw six and one-third innings, only allowing one earned run in a win on the road versus Creighton.
Against Seton Hall, Ramirez earned her fourth win of the year, throwing a complete game while allowing eight hits and striking out four. Ramirez is having her most dominant season to this point. She has a career-low ERA of 3.25 in 69 innings while also tallying six complete games and one shutout so far in the 2018 campaign. She is currently ranked ninth in the Big East in ERA.
Game two featured Miranda Trinidad '20 on the mound. Trinidad was also named to the Big East Honor Roll during the week of March 25 for her dominant pitching performance against Georgetown University. Trinidad threw 11 innings and held a 1.27 ERA while only allowing six hits and two runs during the series. The sophomore threw a complete game against the Hoyas on March 24, only allowing one earned run on three hits. Trinidad owns the team's lowest earned run average with a 3.07 ERA in 59 1/3 innings pitched while throwing six complete games and is currently eighth in the Big East in ERA.
The Friars offense had contributions from multiple players with Emma Lee '19 going 3-4 with three runs, and Brittney Veler '18 adding two hits while driving in a run and scoring. The Friars came up just short after taking the lead in the top of the seventh. The Pirates walked it off in the 7-6 victory in the bottom ladder of the seventh.
In the final game of the three-game series, Megan McCune '19 took the rubber. McCune was able to keep the Pirate hitters off balance by throwing five innings while only allowing two runs on four hits. Seton Hall scored two in the bottom half of the fifth but the Friars answered right back with Mackensie Compton '20 hitting a two-run home run. The Pirates were able to squeeze by again with a walk-off single in the 3-2 victory for the Pirates.
The Friars finished the series with a 4-4 record in Big East Conference play and 7-21 in total. The Friars look to bounce back against Villanova University at home on Friday, April 13.
Scores from Spring Break
by The Cowl Editor on March 15, 2018
---
Friar Sports
---
Lacrosse:
03/03/18
vs. Sacred Heart University: L, 10-9 (OT)
03/06/18
vs. University of
Massachusetts-Lowell:
L, 12-11
03/10/18
vs. Harvard University:
L, 11-8
Softball:
03/04/18
vs. San Jose State University: L, 4-2
vs. Pacific University:
L, 11-5
03/06/18
vs. California State University-
Northridge:
L, 5-0
vs. CSUN:
L, 10-0
03/08/18
vs. Loyola Marymount
University:
L, 4-1
vs. Florida Gulf Coast
University:
L, 3-2
03/09/18
vs. FGCU:
L, 2-1
03/10/18
vs. Harvard University:
L, 6-5
Tennis:
03/03/18
vs. Dayton University:
L, 7-0
03/06/18
vs. College of Charleston:
L, 7-0
03/10/18
vs. Harvard University:
L, 7-0
03/11/18
vs. Marist College:
L, 4-3
Tennis, Softball Kick Off Spring Seasons
by The Cowl Editor on February 15, 2018
---
Friar Sports
---
PC's Spring Teams look to Get off to a Hot Start
by Eileen Flynn '20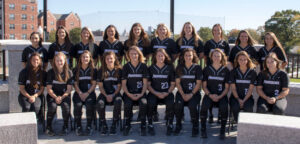 Sports Staff
Softball:
The Providence College Women's Softball Team traveled to the University of Central Florida's "Friends of Jaclyn" Tournament on Feb. 9 to 11. Facing four tough opponents, the Friars went 0-4 the first two days of the tournament. However, Brittney Veler '18, stirred up some momentum her team needed to get the season going. With her impressive RBIs and variation of hits, the team was inspired on their last day of the tournament, just in time for the match-up against the University of North Carolina.
The game started off quiet, two innings passed and both teams still had a zero under their names on the scoreboard. Emma Lee '19 began the third inning with a leadoff single. After a few more pitches, Lee made her way over to third, stealing two bases. Vanessa Portillo '19 brought her teammate home with an RBI single.
The Tarheels did not take long to respond to the one run deficit. In the bottom of the third, UNC tied the game at 1-1. In the top of the 5th inning, Mackensie Compton '20 and Veler worked together to set up Portillo yet again. Portillo responded with a clutch sacrifice fly, sending the winning run across home plate. Miranda Trinidad '21, pitched a complete game and held the Tarheels at just one run. PC finished the tournament on an upset, handing ranked UNC their only loss of the weekend.
Veler tallied a .400 batting average over the course of five games. The senior had six hits, a double, a triple, and four RBIs. The Big East named Veler to the weekly honor roll after noticing her impressive performance. Although this was not her first time being recognized, Veler said she was excited to start off her final season as a Friar with this accomplishment.
After a busy weekend away, Veler looked ahead to the upcoming season. "We have a team of veterans; we only lost two players, so we have a lot of experience." Veler mentioned the previous years' heartbreaks where her team was just short of qualifying for the Big East Tournament. However, Veler is confident that this year her team can "break through" past outcomes and have a better ending.
When asked about what games she was most excited for on this season's schedule, Veler was quick to name St. John's University. "That team has rocked us every year I've played them; they have a powerful program with a head coach that was once a stud pitcher at Providence." Veler hopes to beat this team at least once before she has to hang up her cleats. Other match-ups the outfielder is looking forward to include games against DePaul University and Villanova University. Although she loves beating a team on the competition's turf, she tells me there is nothing better than the comfort of a Ray breakfast and the walk to Glay Field for a big game.
Veler only has a few more walks to her home field before she graduates in the spring. Veler has been playing softball since age six, and she is both sad and excited about her transition into the "real world." She said that "it is much more than saying good bye to the sport, there were so many ups and downs, so many places it brought me, and so many emotions that are all wrapped together." She has a few different paths in mind for after graduation. Whether it be a career within the organization of Major League Baseball or in the field of health policy and management, Veler is excited to find out.
As for the rest of the season, she is not losing focus. Veler tells me the key to success for her team is to "stick to the PC way." She has faith in her coaches to keep pushing her team forward and to keep reminding them that no matter what field they are on, "they own it."
Tennis:
The Providence College Women's Tennis Team is patiently waiting for the snow to stop and for the wind to die down so they can start practicing for their 2018 spring season. This past fall, the Friars defeated teams from Johnson & Wales University and the College of the Holy Cross. The team lost two close matches, 4-3, against Fairfield University and Assumption College. When they partcipated in the Quinnipiac Invitational, the Friars displayed promising talent on the second day. In a complete transition from the first day of tournament, three PC players played their way to the semifinals in their respective brackets.
Due to the Friars' younger roster, this inconsistency in performance can be expected. However, with the fall season under their belts, the team has matured together and have high expectations for their spring season. There are a total of six underclassmen on the team, three freshmen and three sophomores. Katie Marvin '18 and Risa Takenaka '19 will lead their younger teammates with their experience and talent.
Takenaka explained how she led her teammates by example during the fall season. "I think I was able to set an example for the team on how to be a competitor on the court when playing tough players," she said. Since the spring season is filled with tough competitors, the team will need to prepare. Head Coach Jakob Kleason will return for his third year at Providence College.
Saturday, February 3 marked the season opener for the team against Saint Peter's University where the team  got the season off to a hot start with 7-0 sweep.
The next day the Friars faced off against a tough Siena College team in Albany, New York. The Friars fought hard but ultimately lost 5-2 though many of the matches were tight until the end. Takenaka was the only player to pick up a win in the single matches for PC.
  Other opponents the team will face this season include Butler University, Dayton University, College of Charleston, Harvard University, Villanova University, St. John's University, and Brown University. Takenaka is already looking forward to the matchup against Harvard. She said, "They have a really strong lineup, and it's always a fun time playing as the underdog."
The Big East Tournament will proceed during the last week in April in Cayce, South Carolina. The Friars are looking to redeem their 4-0 loss to Villanova in the previous 2017 Big East Tournament. The Lady Friars are ready to start their spring season, despite the winter weather.
PCI: Which Spring Sports Team Will Finish with the Best Record?
by The Cowl Editor on February 15, 2018
---
PCI
---
Softball Will Finish With Best Record
by Ethan Ticehurst '18
  The Providence College Softball Team is on track to have the best record out of all the spring sports this season. They are on the rise after an average 2017 season. They have steadily improved over the past few years, with a two game improvement in 2017 in their win total from the 2016 season. Building a strong team has taken time, but this team has done the work to be as strong as they can be.
  The work that they have done from previous seasons, coupled with the added familiarity that they now have with their relatively new field, is expected to bring them even more wins this year.
   The Friars kicked off the season last week down in Florida, where they proved through their win against the University of North Carolina that they are on track to having a successful season. Though they currently sit at a record of 1-4, they have already shown some flashes of good things to come while playing some pretty difficult teams. When the Friars kicked off their Big East season, the games will be more evenly matched between PC and their opponents. The first home game takes place on March 17 at 12 p.m.
   The team will have the advantage of a strong senior class this year, consisting of Paige Mulry '18, Julianne Rurka '18, Christina Ramirez '18, and Brittney Veler '18. All four of these players were a big part of last year's squad, and played  a majority of games for the Friars. It is likely that the team will look to these seniors for their experience and their leadership as they go further into the season. In a sport where it is common to play over 40 games in a season, it comes down to having the endurance and energy to keep on going, qualities that these seniors have shown that they have.
   This year should be a good year for Friars softball as they play against a rather evenly matched Big East conference. Friar fans can look forward to an exciting season for the softball team as they look to improve upon last season.
PCI: Softball is the Best Intramural Sport at PC
by The Cowl Editor on February 8, 2018
---
PCI
---
by Sam Scanlon '19
Sports Staff
Is there anything better than hitting a softball over the fence on Glay Field and off of the 5th floor of Suites? Intramural athletes long for the days when they were athletically relevant, so participating in the intramural softball league and reliving the glory days is just about the closest thing to it at this point. Softball stands alone as the best intramural sport due to the competitiveness surrounding it, as well as the pure excitement of playing softball on a state of the art field. It does not get much better than that for your typical washed up high school athlete.
Providence College has one of the nation's most highly participated in intramural sports program, and that is mostly due to the large number of players that intramural softball attracts. With upwards of 30 teams participating in the league, softball can become extremely competitive as most of the student body competes to fight for the coveted intramural champion T-shirt for softball.
The high volume of students playing softball is a huge reason why it is the best intramural sport. The winners of this sport are truly some of the best players that the student body has to offer, so the satisfaction of winning the Championship makes it great. Everyone gives it their all on the softball field, usually resulting in extremely high scoring but close games. You will see a lot of jumping, yelling, screaming, smiling, and laughing on the softball field as emotions run high. You will really feel as if you are in a meaningful game and for us intramural hardos, there is nothing better than that.
Additionally, the participants are not only those who excelled in high school and gave up their dream upon coming to PC; since it is a spring sport that falls close to the end of the school year, the winter sports have ended and some varsity athletes create a team and join the league as well. If you are lucky, you have a chance to go up against some hockey and basketball players to prove that your team is in fact the best team at PC.
Baseball and softball are America's pastimes, so coming together with your friends and hitting balls over the fence on your way to claiming PC's most difficult T-shirt is what makes intramural softball far and away the best intramural sport to play.
Softball Plays in First Tournament
by The Cowl Editor on March 2, 2017
---
Sports
---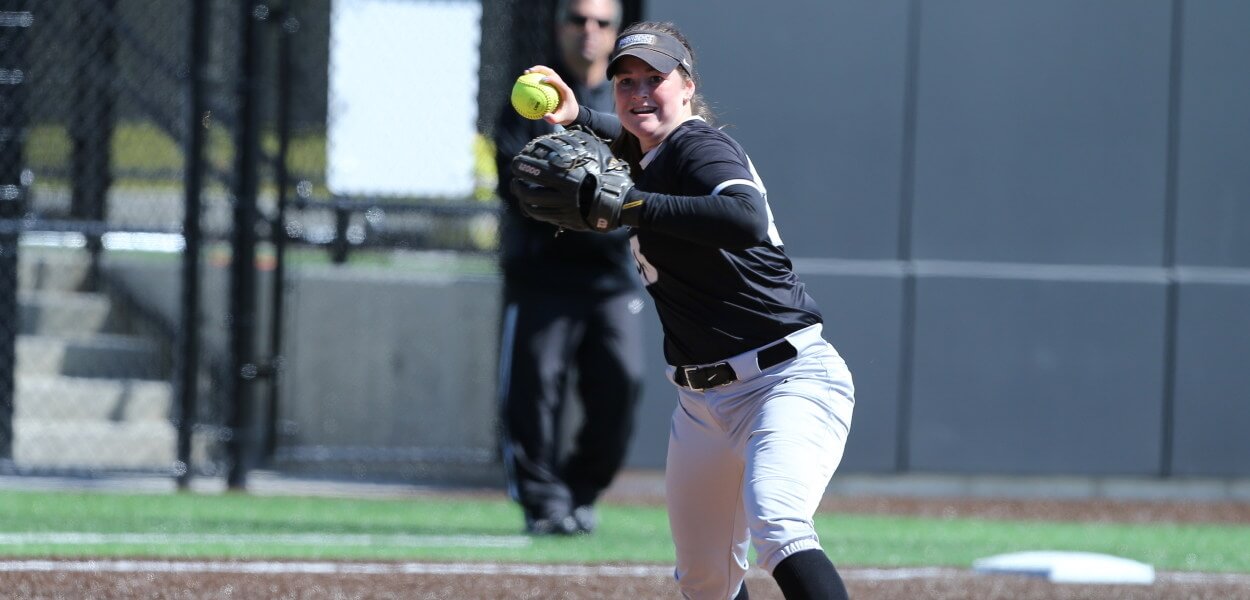 by Meaghan Cahill '20
The Providence College Softball Team started their season off with a 2-3 record in the D9 Orange Blossom Tournament held at the ESPN Wide World of Sports in Kissimmee, Florida. PC won their first game 9-3 against George Washington University and ended their last appearance in the tournament with a 3-0 win over Bethune-Cookman University. The games in between included losses to Stetson University, LIU-Brooklyn, and Marshall University.
Providence College split the first day of the tournament with a win and a loss. In the first game against George Washington, Christina Ramirez '18 pitched the full game with four strikeouts, and she only gave up seven hits and three earned runs. Emma Lee '19, Mackensie Compton '20, Paige Mulry '18, and Nicole Lundstrom '17 all contributed key hits to the game that allowed the Friars to get the win.
The Friars' highlight of their 9-3 loss against Stetson University was Brittney Veler '18, who went 3-3 up at bat with a home-run and two RBIs. The second day of the tournament consisted of two losses for the Friars to both LIU-Brooklyn and Marshall University. Ramirez pitched a full game on the last day of the tournament. She not only had a shut-out win, but she only allowed one hit throughout the entire game.
With six starters returning from last season and six new additions to the team, the Friars should have a promising season ahead of them. Last season, they finished with an overall record of 21-28 and a Big East record of 6-14. The Friars will no doubt be looking to sophomore Lee this season, as she is coming off a very strong freshman season. During her debut season as a Friar last year, Lee started 46 games in right field and set the school record for a single season batting average with a .423, a number that lead the Big East Conference. Lee was also a Big East First Team selection and put up 60 hits in her first season, which was the second most hits on the team. The Friars also will be relying on their top pitcher from last year, Ramirez, as well as catcher Lundstrom, who led the team last year in both RBIs (42) and home-runs (four).
Looking ahead on the season, the Friars will be entered in two more tournaments before the regular season officially begins on March 18 against Holy Cross. This coming week, March 3-7, the softball team will be competing in the University of Central Florida Tournament. This event will consist of seven games for the Friars against UCF, Florida Gulf Coast University, and Stetson University. After the UCF Tournament, the Friars will play in the University of Southern Florida Tournament, where they will compete in five games against Monmouth-New Jersey, SIUE, Indiana State, Fort Wayne, and Western Michigan.
Providence will be looking to improve their record from last year in the Big East Conference, as well as prove many people wrong about their Big East predictions slating them to finish second-to-last, just ahead of Georgetown University. They will want to finish in the top four if they wish to compete for the Big East Championship.
While PC has not played in any conference games yet, their statistics from the D9 Blossom Tournament and the upcoming two tournaments have already affected the team's ranking in the Big East. Currently, the team is ranked fourth, just behind Seton Hall, Villanova, and St. John's. Their Big East season will open against St. John's, who has already been picked to win the Big East Championship this year, at St. John's on March 25.