Tangents and Tirades
by The Cowl Editor on September 14, 2017
---
Opinion
---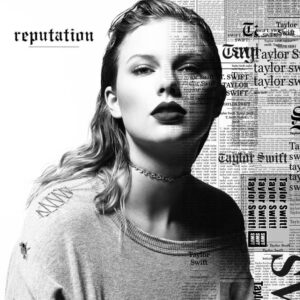 What Did We Make Taylor Do?
It has been virtually impossible to avoid Taylor Swift's music and personal drama for years and these past few weeks have been no exception. After being infamously targeted by Kim Kardashian West on Snapchat last July, Swift essentially disappeared from the spotlight.
Many wondered how she was going to break her silence to share her side of the story. Her first single, titled "Look What You Made Me Do," was supposed to do just that. Swift's new song appears to be her revenge plot against those she feels have damaged her reputation, but sounds more like a parody of songs about retaliation.
After listening to this song for the first time, I was left with questions that have yet to be answered. For example, the chorus makes no sense. Swift simply repeats the phrase "look what you made me do," but what exactly did she do? Who is she talking to on the phone when she proclaims that "the old Taylor can't come to the phone right now?" Why does that part of the song even exist?
Swift portraying herself as the victim who intends to exact revenge against her enemies is nothing new. She has been singing about getting back at boyfriends or friends who have wronged her since the beginning of her career.
"Look What You Made Me Do" is a predictable response to her recent portrayal in the media. Did anyone really think Swift was going to release a song called "Kanye and Kim were right, I was wrong?" Sadly, we will have to wait until November to find out if Swift is willing to provide us with any more details of her public feuds. Until then, we can only continue to speculate and wonder what exactly her enemies have made her do, just like she expects us to.
-Bridget Blain '19
Package Pandemonium
Students walking up from the business school last Monday and heading for a quick lunch at Ray may have found themselves arrested by the sight of a rather copious gathering of humanity outside the mailroom. The line for package pickup stretched out the door, up the steps, and at some points, nearly breached the entrance to the mailbox area. The slow-moving line and the general sense of disorder caused by the influx of packages demonstrates that a new system for student pick-up of packages would save serious time and stress.
Some students, who arrived at peak hours to retrieve their packages, could have counted their wait times at around 45 minutes. Some of these same students waited only to be told that their packages were unable to be located by mailroom staffers. Such are the breaks when there is only one worker to find a package, swipe the student's ID, and move on to the next customer in a seemingly unending line.
It would be rational for the mailroom to extend its hours during the high-volume periods at the beginning of the semester, when students are flocking to the Internet to order books and dorm room decorations. Perhaps a more rigid scheduling system that ensures student workers will show up would help make the experience of getting a package more endurable. Unless these or other changes are made, students should brace themselves for long delays to get their stuff.
-Kevin Copp '18
Black Women Matter Too
"Nobody's free until everybody's free," said Fannie Lou Hamer, an activist in the Civil Rights movement. She spoke these words at the Democratic National Convention in 1964, but 53 years later they still ring true.
While some citizens may insist that we have already achieved racial and gender equality as a nation, the fact remains that there is still much more progress to be made.
For decades—centuries even—black women have endured much to garner the same respect and attention to their fight for justice, a cause that is all too familiar to white women of privilege. For the most part, America recognizes women's struggles. But the struggles black women face are immeasurably overlooked.
As Charlene Carruthers said at the Black Women and Girls Symposium, "We are fighting the same battle today as we were 10 years ago." The push for justice for black women did not end with the Civil Rights movement, and it certainly will not end with the modern feminist movement.
We cannot talk about equal pay without talking about how black women are paid 63 cents for every dollar white men are paid. We cannot talk about women's portrayal in the media without talking about the way in which black women are underrepresented.
Feminism that does not include black women is not feminism in its truest and most progressive form.
-Hannah Paxton '19