Editors' Holiday Wish List
by The Cowl Editor on December 9, 2021
---
Christmas
---
What is your guilty pleasure gift that you would never ask for but wish someone would read your mind and buy for you?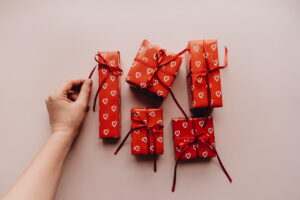 Liam Tormey: Off-White VaporMax Shoes
Sarah McLaughlin: Tickets to see Hamilton at PPAC (for the third time…)
Madison Palmieri: Ridiculously expensive Taylor Swift merch
Julia McCoy: the $95 Harry Styles sweatshirt that sold out in like an hour
Taylor Rogers: Pit tickets to Lorde's upcoming concert 
Colleen Joyce: Perhaps Tessa Young pants to match my Hardin Scott shirt. Or the rest of the After books (the hardcover version, preferably). 
Maura Campbell: Federal student loan forgiveness! (Looking at you, Mr. President)
Abby Brockway: A Nate Watson basketball jersey to increase my chances of making it on the Dunk big-screen during "Jersey-Cam." Oh, and Taylor merch. 
Nicole Patano: Puzzles large enough to use around the house as rugs, blankets, and shower curtains, etc…