Let the Games Begin!
by The Cowl Editor on February 8, 2018
---
Professional Sports
---
What to Watch for from Opening to Closing Ceremonies
by Jack Belanger '21
Sports Co-Editor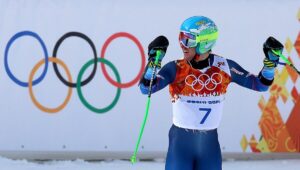 This week will mark the beginning of the 2018 Winter Olympics, with the official opening ceremonies set for Feb. 9 at 6 a.m. Eastern Standard Time. There has already been plenty of controversy even before any of the athletes boarded their planes for PyeongChang, South Korea.
In December it was announced that Russia was banned for one of the biggest doping scandals in history. On Jan. 17, North and South Korea came to an agreement where their athletes will walk under one unified flag and combine to have one women's hockey team for the two countries.
This is not the first time North and South Korea have walked together, having joined forces for the opening ceremonies for the 2006 Turin Olympics. What makes the decision controversial has to do with the escalating tensions between the United States and North Korea over the past year due to North Korea's heightened nuclear missile program and the U.S. sanctions on them.
While the joint hockey team shows that there may be signs of dialogue and peace between North and South Korea, North Korea has yet to show any signs of slowing down missile tests. Vice President Mike Pence is expected to attend the opening ceremonies, and according to a Washington Post report, he is going to bring the father of the late Otto Warmbier, an American student, who was jailed in North Korea in 2016, where he fell into a coma which eventually led to his death in June 2017. It is rumored that Warmbier's coma was potentially caused by brain-damaging torture inflicted in the North Korean prison.
Despite some of the controversy, there are plenty of reasons to look forward to the games this year. Like most games, U.S. athletes are favored to win multiple events. Here are some of the names and events to look for if you want to see that red, white, and blue on the podium:
Ted Ligety, Alpine Skiing: Ligety, 33, is entering his fourth Olympics and is looking for his third gold medal after securing his second in Sochi for giant slalom. Ligety is known as one of the greatest American alpine skiers in history, as he has seven gold medals between the Olympics and World Championships. He is trying to make a comeback after missing most of the 2017 season with a back injury.
Women's Alpine Skiing: The U.S. has two of the top skiers in the world in Lindsey Vonn and Mikaela Shiffrin. Vonn, considered one of the greatest women's skiers, won two medals in 2010 in Vancouver before missing the 2014 games. Shiffrin, at only 22, already has four gold medals between the Olympics and the World Championships. She is also in first place for women for the 2018 season according to the International Ski Federation. According to Sport Illustrated's Brian Cazeneuve, either Shiffrin or Vonn is favored to win gold in four of the five alpine events.
Men's Ice Hockey: For the first time since 1994, the Olympics will not see any current NHL players compete for the gold. The NHL barred its players from competing Olympics has interfered with their schedule in past years. This year's U.S. team will feature a mix of minor league players with NHL experience, college players, and some Americans playing overseas. Current Boston University forward Jordan Greenway is one of four college players on the team. While it may take another miracle for U.S. to take the gold, expect the team to play hard for a chance to win a medal.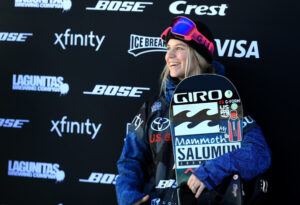 Men's and Women's Snowboarding: If you are a fan of snowboarding, you are in luck as the U.S. should be well represented on the podium in the various snowboarding events. On the men's side, Shaun White returns for his fourth Olympics, looking for his third Olympic gold medal in the halfpipe and a return to the podium after a fourth-place finish in Sochi. Chris Corning and Red Gerard, both making their Olympic debuts, are looking to make the podiums in the Big Air and Slopestyle events. On the women's side, 17-year-old Chloe Kim is looking to grab a medal in the halfpipe in her first Olympic appearance. This event could see a U.S. sweep as five-time Olympian Kelly Clark and newcomer Maddie Mastro could also make the podium.
Things to watch for:
If you miss the opening ceremonies in the morning, you are in luck. NBC will show the ceremonies again on primetime at 8:30 p.m. (EST) on Feb. 9.
There will be 12 gold medals handed out this weekend. Some of the events to catch include: Men's ski jumping at 7:35 a.m. and men's snowboarding slopestyle at 8 p.m. on Saturday, February 10, and the women's snowboarding slopestyle at 8 p.m. and men's 5000 meter in speed skating at 3 p.m. on Sunday. Be sure to check your TV schedules as NBC has plenty events airing throughout the day.