The Testimonies of Daphne, on the Subject of Apollo
by Elizabeth McGinn on April 15, 2021
---
Poetry
---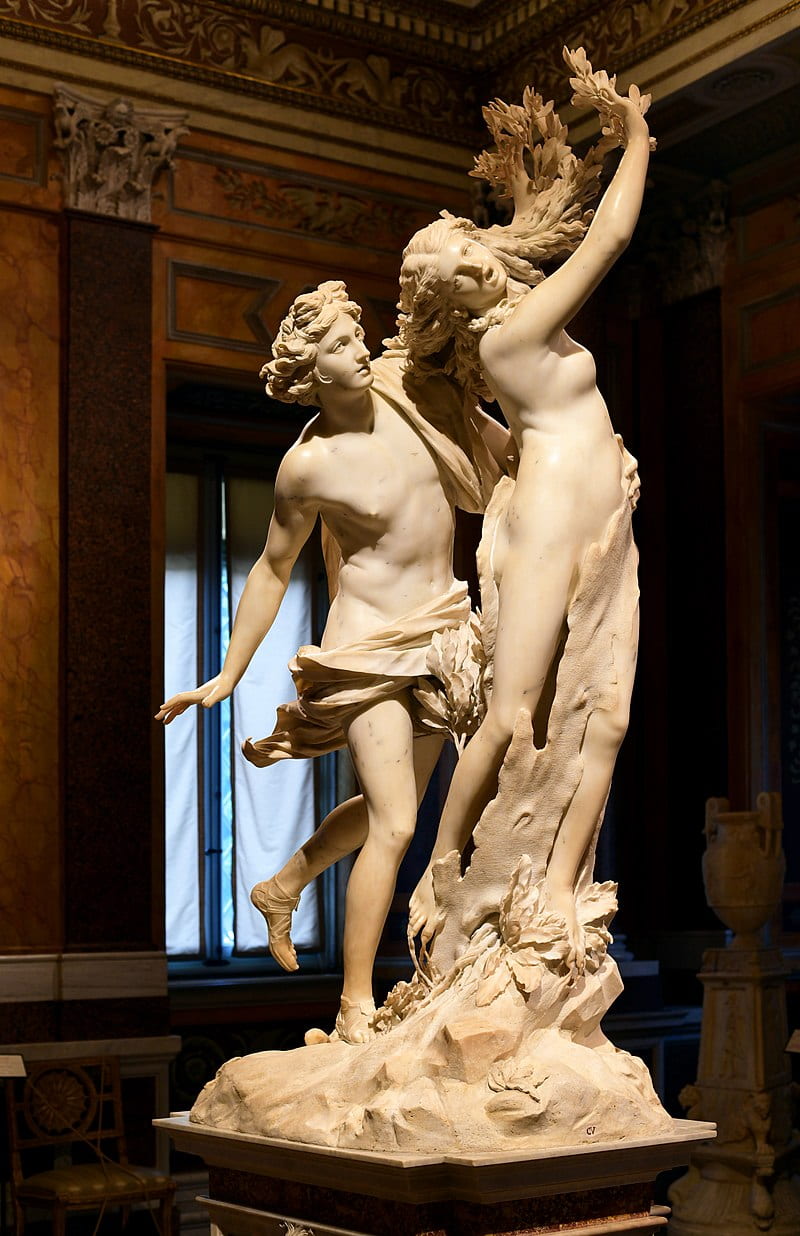 by Colleen Joyce '22
My testimony discloses the truth—
I rejected each of his proposals.
In fact, I am certain the only words
from my lips, directed towards Apollo,
were dismissals—despite what has been told.
Let me state that I did not want his eye.
My desires were trivial to him.
Eros may claim mockery and "humor"
turned the god of sun to the pathetic
god of pursuit; To me, though, it's clear that
the god needed not a flimsy arrow—
his pursuits would have trailed me, no matter.
The fact is they did. During my travels,
he stalked my each step, just like a lion,
waiting for the moment to engage me.
Forgive me, sir, but there was never a
fine moment—I simply did not want you.
How many times must I clarify this?
Maybe an analogy will suit you:
a gazelle does not choose to be the prey.
She does not tread lightly, cautious, just to
become some predator's toy, nor his meal.
She wishes not to find herself in the
daggers of a vicious, greedy, creature.
She would much rather graze at home, able to
mill about without the immense burden
of unrequited quests of seduction.
So, I must say to you, Apollo, stop!
I yearn for life you are not a part of.
But, if I must live one with you in it…
I would much prefer to be cemented
into the tough bark of a laurel tree.
At least then, when I shall decay, I may
escape the cement of your dreadful love.