MVP
by trogers5 on March 3, 2022
---
FriarTire
---
Kathryn Libertini '23
I hear "So let me tell you guys why I chose Providence College" as I turn the corner in Slavin. My heart is pounding, not from the stairs, no, but from the pressure. Tonight's game against Creighton decides if we win the Big East Championship. Coach Cooley met with me to discuss details, and the importance of a good crowd. I can't eat, I can't sleep, I sit through class knowing only the massive role I play in the game. I failed two exams this week alone. Eventually I beg my roommate to drop me off five hours early in her Toyota Corolla Sport before anyone else is at the Dunk. I use my all-access pass to get through the front—I haven't used the student entrance in months. I want to be the first one on the court. I put on my uniform and hear people swarm the stands. I know it's finally my time. I step court-side, hearing only cheering fans and DJ Finesse's remix of "You Belong With Me." I know it's all for me. Suddenly I hear, "Hey, Friar Dom! Can I get a picture with my kid?" I bend down and give a thumbs up for the camera.
How to write about love, when you yourself are not in love:
by trogers5 on February 10, 2022
---
Features
---
Kathryn Libertini '23
Download Tinder and Hinge for inspiration.

Scroll through the apps with your roommates, creating narratives and citing opinions that will most likely never materialize (but, hey, there's a chance).

Delete Tinder and Hinge.

Tell your roommates Valentine's Day is a "Hallmark Holiday" incentivized by capitalism.

Watch

How to Lose a Guy in 10 Days

and

27 Dresses.

Question what "love" even is.

Download Tinder and Hinge for a reality check.

Delete Tinder and Hinge for a reality check.

Question what "reality" even is.

Call your therapist back.
Thankful: A DWC Paper 
by The Cowl Editor on November 18, 2021
---
Creative Non-Fiction
---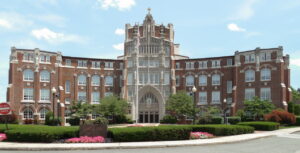 By: Aidan Lerner '22
Since the beginning of time when the first man evolved from clay or fish or from apes, there has been higher education (I would assume). Aidan Lerner '22 is a current student at Providence College who thinks positively about his experience. Lerner is a finance major, a writing minor, and a senior who lives off campus. He is a good example of the type of student who would be thankful to have chosen to go to the College. In this paper, I will argue that Aidan Lerner is thankful he goes to PC because of his living experience, the positives from COVID-19, and his fear of graduating. 
Aidan Lerner has lived in Guzman, Davis, and DiTraglia. Lerner talks a lot about how he liked that he had a bathroom in his room in Guzman, saying, "Having the bathroom was an incredible time saver. Also, it was a good way to make friends because people would barge in to use it" (Lerner,  phone call with his mother). This quote shows that Lerner values comfort because he is clearly lazy and does not want to go into the hall to use a communal bathroom. But I also think it shows that Lerner values the friendships he was able to form. Lerner refers to his direct roommates as "his immediate best friends that he was not really truly close with until second semester which he learned is a natural process for friendship" (Lerner, conversation with Yuck Truck guy). This mangled, contradictory quote shows that Lerner did not find friendship to be an instantaneous process, even though he hoped it would be. It took time, but he learned to appreciate the people around him. Furthermore, this is shown later on when he moved into Davis and then DiTraglia with new roommates. Lerner always talks about how he hates change, but at each spot, he formed new close bonds. I think Lerner had a great living experience because he formed friendships that became as strong as he could have imagined. 
According to Aidan Lerner, COVID-19 was a really bad thing. Many people would agree with that stance, but Lerner is also a legendary COVID-19 survivor who managed to test positive exactly one day before he was scheduled to get his vaccine. Lerner took a lot from the experience that contact-traced all of his roommates and friends. "Yeah, it sucked," an anonymous friend said. "The timing was terrible, and my initial reaction was that I wanted to find Aidan and slap him silly, but unfortunately he had a contagious virus, and I was locked up in a Marriott" (Anonymous, YikYak). I think that Lerner took a lot from this adversity. He reports that his friends were good-natured about the whole thing. It was no one's fault, and they all called him during their quarantines. Lerner really felt loved. That whole year was such a challenge for Lerner, but there were a lot of great things about being isolated with a group of his best friends. Lerner showed through his constant positivity and great memories from that time that Providence College had taught him that his friendships could make even the coronavirus pandemic a less depressing time. 
Finally, Aidan Lerner does not want to leave Providence College, therefore, he must be thankful for the school. Lerner was recently heard saying, "Yes, I will be miserable to leave. I am going to miss this place so much, and I want to just be at this place enjoying time with my friends forever. I definitely do not want to leave these people and have professional responsibilities" (Lerner,  job interview for a job he did not get). This quote shows a lot about Lerner and his love of Providence College. He has a lot of fear for his future, but it seems that it is more born out of his deep appreciation for the campus. I think that Lerner values his experiences so much and has managed to carve out happiness in his senior year. It seems he is reluctant to leave and to possibly fail miserably for the rest of his life alone. 
I think that Aidan Lerner is obviously thankful for this school because it was welcoming to him even though he is shy and anxious, and a virus ruined everyone's fun. This shows that Providence College is a great place that everyone will miss once they graduate. 
Professor Comments: Repetitive, poor central argument, awk, needs better quote integration, C-
Parking Passes: But At What Cost?
by The Cowl Editor on September 30, 2021
---
Creative Non-Fiction
---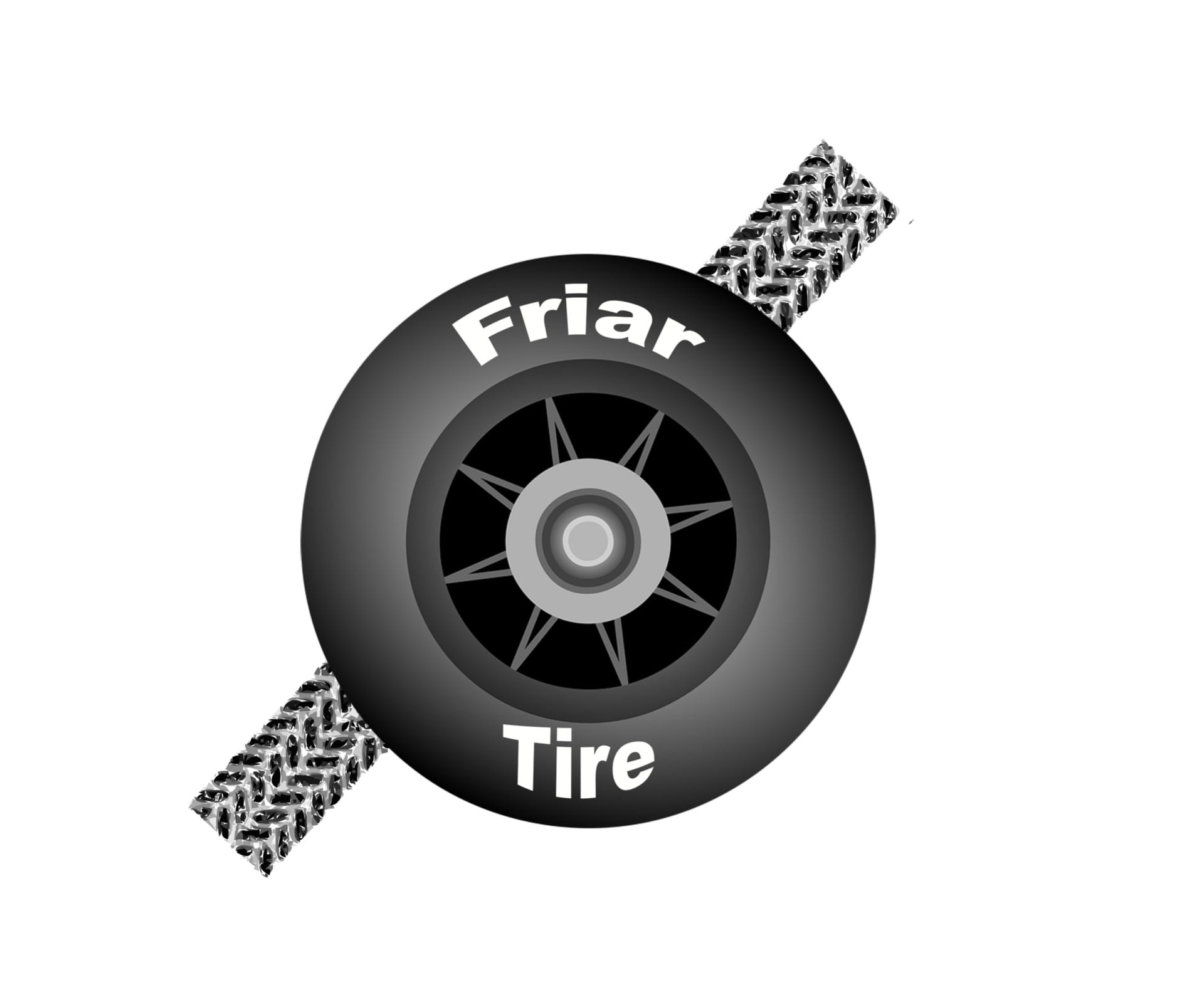 by Kathryn Libertini '23 
This week, when walking through the Fennel parking lot, I witnessed a black Jeep getting towed. Behind it, a student, presumably on the phone with a fellow student, exclaimed, "Bro they're towing my car right now, my parents are gonna kill me. What? Yeah, I had tickets. No, I didn't pay them. My boys told me you don't actually have to pay them. This is going to drain my weekend funds." As I continued walking, I noticed several orange boots and even more green tickets stuck to windshields.  
Few people that have driven their cars on campus have been exempt from at least one ticket. A junior student explained that they lost "the lottery" and really needs their car to "go to Starbucks" and "do other stuff" too. Another student chimed in, raising the point that "all upperclassmen should be allowed to have their cars on campus. I get that it's a small campus and there's not, like, a ton of spots, but it's not fair that I have to rely on my roommate's boyfriend's 2006 Subaru to get around."  
Upon further investigation, many students seem to hold qualms about parking on campus. I overheard a group of students talking at Ray during the lunch rush on Chicken Nugget Thursday, one saying, "I have to keep moving my car to avoid getting tickets. I set an alarm for 2:30 AM to go move it from behind Smith to the parking garage to avoid one. Sometimes I have to hike from behind Schneider back to Mal Brown." To which a friend responded, "Yeah, it's mad annoying. I went to use my roommate's car to go a quarter-mile to grab laundry detergent at CVS, and it had a boot on it. I just ended up buying it on Amazon but, like, still lowkey annoying." So it seems that despite the constant repercussions felt by students in the form of parking tickets, boots, and even towing, students remain steadfast in their commitment to convenience.  
I decided to sit down with an official source to really get a grasp on the situation. I asked the source: "Is it possible to get more parking passes available to students?" The source replied, "No." I followed up, persistent, "Perhaps upperclassmen students that don't win the lottery could then pay for a parking pass? That way fewer students get ticketed and other students don't sneak their cars on campus as often." 
"The lottery passes already cost $200 for the year." 
This marked the end of my investigation. For students with cars, the problem is large and the solutions are few, and frankly, I continue to see flashes of orange and green throughout campus parking lots and garages. Oh, and one last thing, I have never noticed a full parking lot. For real though, could they really not spare a few extra passes? 
Friartire: Touch-Starved
by Elizabeth McGinn on February 11, 2021
---
Portfolio
---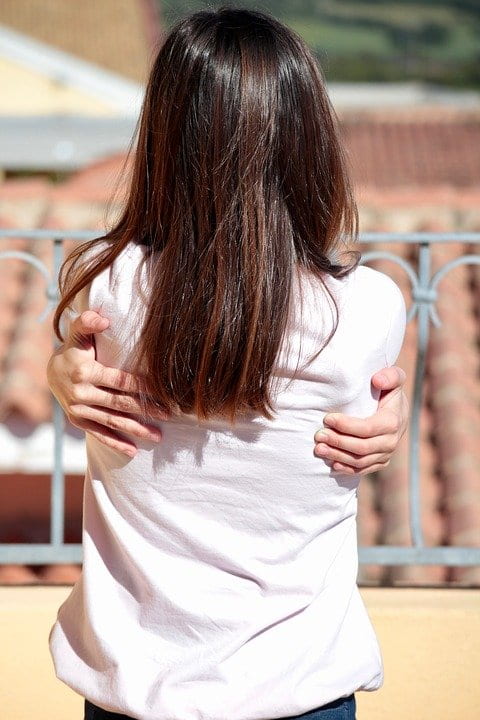 by Future Cat Lady
It has been 257 days since I last felt the touch of another human being. I am not sure how much longer I can withstand this. My army of Pillow Pets that I sleep next to every night no longer brings me joy, but is a constant reminder of my ever-increasing loneliness.
Yesterday, I watched Pride and Prejudice and nearly sobbed at the scene in which Mr. Darcy helps Elizabeth out of the carriage. I was so affected by their brief touch that I watched HandHoldHub for four hours straight. Oh, how I yearn to grasp another's hand, feel the grooves of their fingertips, the pulse lightly beating in their thumb! I was haunted by images of hand-holding throughout the night, and I could have sworn that when I awoke, I felt the comforting presence of a hand in mine. Alas, it was my bumble bee Pillow Pet. 
Next week I have my annual checkup, and I am counting down the moments to it. I keep picturing the cold stethoscope next to my chest. My heart palpitates at the very thought. I wonder if my doctor has been feeling the same way, or if I will need to disguise my trembling.
Maybe I should get a cat.
Friartire: Zombie Cases Rise Days after Darty
by The Cowl Editor on October 29, 2020
---
Halloween
---
by Tom Brainy '21
As the zombie plague spreads across the eastern United States, Providence College has been largely unaffected. The walls built in the beginning of the semester to separate the campus from surrounding neighborhoods appear to have succeeded in their purpose of protecting students from the disease—until now, that is. 
Last Saturday, some students held a day party, otherwise known as a "darty," in off-campus housing. Despite PC administration's warnings to remain socially distant and to not interact with people outside of your pod, this darty appeared to violate those rules. Only a few days later, we have already started to see a spike in zombie infections among off-campus students.
"My roommate started to look a little sick a few days ago," said John McWhite '21. "I thought he was just hungover, until he tried to take a bite out of my arm!" 
The zombie plague is known to mostly affect the elderly and at-risk populations. In severe instances, those infected attempt to eat the brains of non-infected people. In mild cases, symptoms may include an appetite for a carnivore diet and attempted cannibalism. While younger and healthier people tend to have more mild infections, they are still contagious if they bite non-infected people.
According to the Providence College Zombie Plague Protocol Team, around 100 students have reported being bitten or are suspected of being bitten, the vast majority of which attended last Saturday's darty. Although those infected lived outside the protective wall, as students they were permitted to enter. As a result, cases spread inside the campus as well. 
Fr. Ricard released a statement earlier today, stating, "I send everyone thoughts and prayers in this trying time. Even if you are at risk for having your brain eaten, you should still be hard at work studying for those midterms." He did not respond to questions about the outbreak's effect on the innocent residential population around the College.
Friartire : Wish You Were Here: Separation Struggles for Desks and Chairs Everywhere
by The Cowl Editor on September 17, 2020
---
Features
---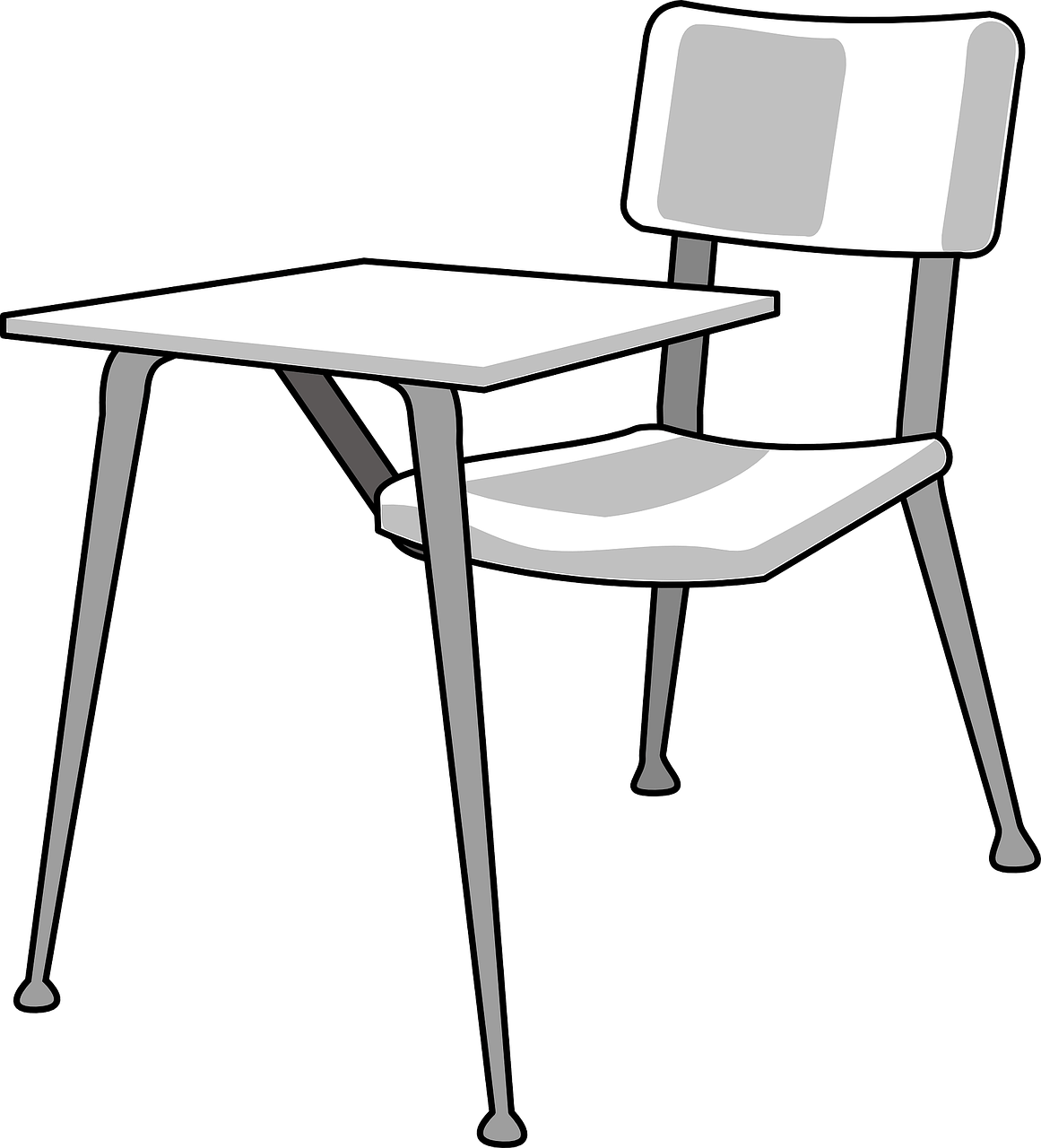 by Lil Wit '21
The only thing worse than getting picked last for the kickball team in your middle school gym class is being picked to be a blocked-off seat in classrooms during the pandemic. Accommodations for physical distancing have left many seats empty and purposely blocked off or removed. These chairs have only one job: to support the students and provide functionality as they pursue their academic endeavors. But since the virus has led to fewer seats in a room, many desks and chairs find themselves without purpose, abandoned, singled out, and forgotten. The left-handed desks are taking things especially hard because they usually feel left out, underappreciated, and like they only get picked by mistake or because someone walked in two minutes too late. One desk that formerly sat in Feinstein 116 but is now buried in the back corner of a storage closet requested that we publish this statement so its voice can be heard: "Being a left-handed desk is already enough of a struggle. Very few people can actually use me, and now the pandemic has made me feel even more useless. The only thing that kept me going was knowing that I could make some left-handed student happy by giving them a place to rest their arm while they write and make them feel special about their left-handedness. I like to think that I make a difference on this campus, but apparently it's not noticeable enough to get me out of this black hole of forgotten chairs and broken dreams. One day, I hope to see the outside world again." The College has done the best it can to accommodate everyone while going above and beyond with safety regulations, but unfortunately the administration cannot please everyone. PC chairs and desks are tough, though, and they will not give up hope that someday they will be able to repopulate classrooms to their full capacity.
Friartire: PC Squirrels vs. Corona
by The Cowl Editor on September 3, 2020
---
Portfolio
---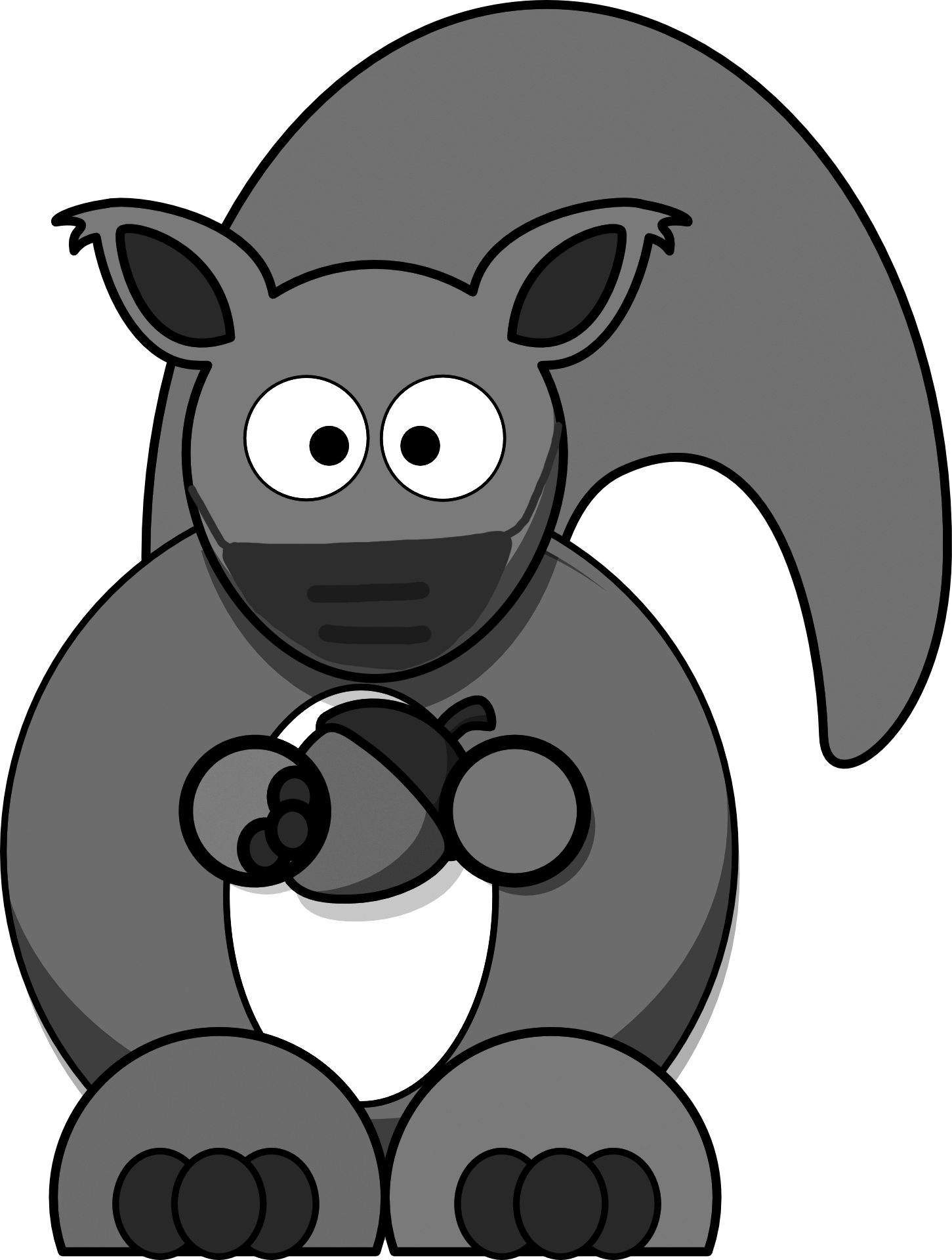 by Lil Wit '21
One of the most noticeable things about coming back to campus this semester is the spaced-out people and the ubiquitous masks. The administration has been working very hard to make sure that everyone is staying safe and following protocols. Even Friar Dom has a special mask. However, there are some members of the campus community who do not seem to be adapting well to this temporary, yet new way of life: the campus squirrels. They've had it easy while campus has been unpopulated for the summer, but now that students are coming back, they are going to be held to the same standards as everyone else. I would hate to be the squirrel RA breaking up all the squirrel parties this semester. You can tell by the acorn wreckage and lack of bushy tails on Saturday mornings that they like to celebrate after a hard week. The College has yet to come out with potential disciplinary actions to administer to the squirrels who fail to comply with the guidelines. None of the squirrels seem to be wearing masks, and they are not setting a good example for the students. When asked about the squirrels' lack of compliance, Fr. Joseph Schmoe replied, "We're all making sacrifices here. Living outdoors and in a tree wouldn't excuse any student from wearing a mask and physically distancing, so we shouldn't be making exceptions."
Friartire: Showing How You Really Feel
by Connor Zimmerman on February 14, 2020
---
Features
---
by Lil Wit '21
The mushiest, most lovey-dovey, better-not-be-alone-because-that-sucks day of the year (unless you want to be conventional and remember that this day is actually the feast day for a saint who was martyred for the sake of spreading the Catholic faith and is esteemed in the eyes of the Church to be canonized and revered for his example of dedication to our Lord and Savior, Jesus Christ) is upon us. Valentine's Day is arguably—and by arguably, I mean that if you argue against this, you'll lose—an overly-commercialized day, but it provides us with an excuse to remind the people whom we love that we love them.  However, Valentine's Day also brings the dreaded responsibility of getting a thoughtful gift for your significant other.  So, we hit the sidewalks to see what ideas PC students have for Valentine's Day gifts.  Sophomore Fred Drick offered this advice: "A homemade gift is the way to go. Usually they're less expensive and if your S.O. hates it, it's not like they can return it, but they can still see you tried. I've used old Cowls to make a few paper-mâché life-sized replicas of my girlfriend in the past, and she hasn't said anything negative about it yet, so I take that as a green light.  But you want to be really good at paper-mache if you're going to do that or else she'll think you think she's ugly. Whatever you do, make sure it comes from the heart and not Hallmark. Don't feed the capitalist beast."
Friartire: Beware the Fruit Cakes! (And other Holiday Treats)
by The Cowl Editor on December 7, 2019
---
Christmas
---
by Lil Elf '21
It's that time of year again.  There is an unquantifiable amount of glorious aromas emitting from the oven (or maybe it's just a candle).  With the Christmas season inevitably comes the Christmas goodies.  However, some people are victims to the less-than-tasty treats.  Although the good most certainly outweigh the bad, the terrible are still among us, and some people are seriously misguided in their taste.  
We hit the sidewalks to find out which Christmas treats are the worst of the worst.  We talked with Chris Crinkle '22 to hear what horrors his stomach has endured during the holiday season: "My aunt has this 'tradition' of using an 'old family recipe' to make fruit cake every Christmas.  Honestly, I can't see a trace of fruit in it.  I don't know what she uses, but it's definitely not fruit.  It's this weird mixture between cake and bread, not the way you would expect a coffee cake to be.  It's like super hard but still spongey bread that is somehow moist on the outside but firm on the inside.  I think the recipe must be so old that the list of ingredients and baking instructions have faded or become illegible.  Don't even get me started on her eggnog.  I just found out last year that eggnog isn't supposed to be chunky.  Now I can never look at hers in the same way."  Just remember, kids, some things are actually worse than Ray.