Immigration and Collective Amnesia: A Reflection on Last Week's Lecture by Dr. Jessica Barbato Jackson
by David Salzillo Jr. '24 on November 3, 2022
Opinion Staff
---
Editorials
---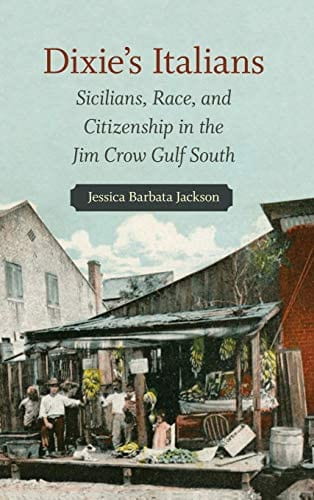 The early history of immigration to the United States is not the story of the melting pot, but the vortex. In our American history courses, we often hear about the endless cycling of this vortex. It starts with a group of immigrants that come to America for the promise of freedom, independence, and a better life, and it ends with the descendants of those same immigrants seeking to deny others the same opportunities. Why? Because the vortex sucked them in and caused them to embrace the very same prejudices that once justified discrimination against their ancestors. It is a remarkable cycle of forgetfulness, and it has not died out in the 21st century. After all, weren't the Irish once looked down upon as primitive papists and ape-like Thomas Nast caricatures? Weren't the Italians once considered a horde of mafiosos and stupid peasants? And aren't immigrants today supposedly invading our country with their drugs, their crime, and their rapists?  
How do we fail to see the vortex at work? Does the irony escape us? How else could Stephen Miller, the descendant of Eastern European Jewish immigrants, be the founder of a group that warns of "a giant flood" of immigrants? I must ask: is this giant flood the same flood that brought Miller's family to our shores?  
Now, I am not trying to set aside the practical question of what to do about illegal immigration. But we must put this rhetoric in perspective: groups like Mr. Miller's are calling for restrictions on illegal and legal immigration. Why? Well, the rhetoric, as it always has, speaks for itself. Miller's concern is not with stopping crime, nor achieving both a compassionate immigration system and an orderly one: it is about swatting off "the horde"—as if migrants were a bunch of vultures waiting to feast on America's carcass. This method of dealing with immigration, first of all, neglects the practical consequences of not welcoming more immigrants. Japan is the perfect example of this: its restrictive immigration policies have led to a shrinking and aging population. America's politicians need not make the same mistakes. Instead, they must realize that these floods that Miller and his ilk complain about are like the annual floods of the Nile: they are necessary to "enrich the soil."  
But I digress. The repel the horde mentality neglects to define who "the horde" consists of. This is where the story of Italian immigrants in the South is particularly instructive. In Dr. Barbata Jackson's book Dixie's Italians, she describes how Italian immigrants and Italian-Americans were—to New Orleans residents and those across the rest of the South—an invasive foreign species. They faced mass lynchings and constant suspicions about their abilities to be true American citizens. Does all this sound familiar? It should. Late 19th and early 20th century America had a more elaborate racial hierarchy than 21st century America, with ethnic whites like Italians and others of the Mediterranean race placed lower on this racial hierarchy than other whites.  
However, those of Southern Italian descent were still whites. Official U.S. records categorized them so, and thus gave them legal rights denied to non-whites. These legal privileges are undeniable and distinguish Italian-Americans from other historically disadvantaged groups in America. And the most violent forms of discrimination against Italian-Americans, while no less abhorrent than violence against people of other races and ethnicities, did not last far beyond the first few decades of the 20th century. As bad as anti-Italianism was, it was only a small taste of the discrimination that others confronted.  
But that will never justify the existence of the vortex. Italian-Americans should know better than to imitate the behavior of those that discriminated against their ancestors. For a culture centered around the family, what better way to honor them than by preventing others from forgetting about their struggle for acceptance? To do that, and to stop the vortex, Americans must learn to see not "the horde," but "the immigrant."  
The Butterfly Effect of Immigration: PC Hosts Providence Immigrant Rights Coalition
by The Cowl Editor on March 5, 2020
---
Campus
---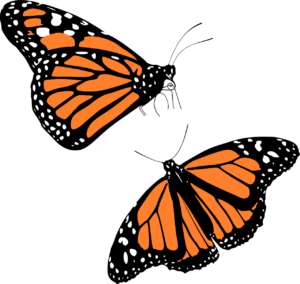 by Sienna Strickland '22
News Staff
What does an immigrant have in common with a butterfly? Christina Roca '21, vice president of the Providence Immigrant Rights Coalition, explains the organization's inspiration behind the name they chose for their most recent event.
"Our public relations, Jackie Lopez '22, came up with the brilliant idea of The Butterfly Project. The butterfly is the symbol used for the immigrant rights movement," Roca says. 
Like the millions of immigrants and migrant workers that travel seasonally to the United States seeking a better life, "tens of millions of monarch butterflies migrate up to 3,000 miles from the Northeastern U.S. and Canada down to their wintering grounds in Central Mexico to escape the frosts of winter."
Both the immigrant and the butterfly flee from their harsh climates to arrive at a warmer destination—one where they can live. Despite the U.S being an international beacon of light for those seeking a better life, immigrants do not always receive fair treatment upon arrival.
Gisell Rodriguez '20, president of the organization, acknowledges the complicated nature of the solutions to neglected immigrants' rights. She says, "There are multiple layers to addressing this issue; there are changes that need to be made at many different levels: nationally, systemically, ideologically, and even institutionally." Although, complicated, the issue of immigrants rights is still solvable. In fact, as Rodriguez elaborates, there are tangible ways that we can attack the problem in our very own backyard. 
On college campuses, she says, "There should be increased representation and assured reliance that there are faculty members, counseling center staff, safety and security members, etc., that are allies. Students should feel comfortable disclosing information about their experience if need be. Everyone should have the ability to feel safety and belonging."
Rodriguez is not alone in aiming to attack the problem from a grassroots approach. Roca emphasizes the importance of having resources for immigrants and allies on the Providence College campus as well, saying, "There needs to be an improvement in resources offered at the College. The only resource the campus has as of right now is an immigration liaison, run by Kara Cebulko, which was instituted just this past December."
Sean Richardson '20, presenter at the event, says we must "focus on establishing the community as a whole and recognizing that this community exists. Because of the political implications, the students we seek to help are often pushed to the side or are forced to keep their identity hidden."
Fostering an environment of awareness and open discussion, allowing these students to come out of hiding and embrace their identities, was PIRC's goal at The Butterfly Project, and is their goal in general. The Providence Immigrant Rights Coalition is an organization meant to foster safe, open, and honest discussions about concerning and sensitive topics. 
Roca summarizes PIRC'S mission statement, saying, "PIRC is meant to ensure there is a space on campus for students to talk about the current immigration system and policies surrounding it, and more importantly, provide a safe space for students that may be impacted or are concerned about the current system; including and not limited to, undocumented students, students under Temporary Protected Status (TPS) or Deferred Action for Childhood Arrivals (DACA), first and second generation immigrants, students from mixed-status family, and allies," she details.
Richardson was a crucial part of the event. He led a workshop for students to participate in and shared some of his research in the process. "[Sean] has been conducting research on resources for students with immigrant backgrounds—whether it be first generation or second generation—who are either protected under DACA or TPS, or come from mixed-status families," Rodriguez describes. Armed with an arsenal of new information, students were able to engage meaningfully with one another and the material. Richardson explains the composition of the event, saying, "It was set up as a workshop where people could have discussions on the topics but also have time to have a critical discussion on what it means to be an ally to this community."
The Butterfly Project was a huge hit, so much so there were issues with fitting all of the attendees into one room. Roca describes the impressive attendance, saying, "We had the biggest turnout out of all the events we had held so far. Usually, we see the same people attend our events and meetings, but this time we had a different turnout of about 60 people trying to fit in the tiny Moore 118 classroom, which was amusing to witness."
Although a definitive success, the board hopes that this is just the beginning. "We still need more support and representation from the PC community because the issues cannot be left in the hands of immigrant students themselves," says Roca. "Hopefully we can create a domino effect where people learn from each other about how we can help marginalized populations."
How can we all help? Rodriguez has an answer. "Learning and educating ourselves is crucial. The media and other things we tend to hear perpetuate stereotypes and stigmas; it is important to look these topics from all perspectives and to address individuals instead of generalizations. I encourage allies to engage in conversations, ask questions, show up to meetings or events, and show support," she says.
If interested in becoming an ally, or if in need of support yourself, PIRC meetings are biweekly on Wednesdays from 6:30-7:30 p.m. in Moore 118. Their next event called #IStandWithImmigrants, a photoshoot in service of solidarity, takes place on March 27 in the Slavin fishbowl from 3:30-5 p.m.