In Memoriam: Bob Saget
by John Downey '23 on January 29, 2022
A&E Co-Editor
---
Arts & Entertainment
---
In Memoriam: Bob Saget
Remembering the Man Who Made the World Laugh
Grace O'Connor '22
Bob Saget was a renowned actor and comedian most recognized for his role on Full House. He passed away unexpectedly on Jan. 9 in Orlando, FL after a comedy gig. The news shocked the world, saddening many who have worked with him or otherwise knew him during his successful career. Saget's wife, Kelly, shared, "My whole heart. Bob was my absolute everything. I am so completely shattered and in disbelief. I am so deeply touched by the outpouring of love and tribute from our friends, family, his fans and his peers. When the time is right and when this news is not as raw, I look forward to sharing more of Bob with the world." This statement is only one of many highlighting the tremendous amount of love and support that Saget had. 
Saget's career took off in 1987 when he was introduced in the iconic role of Danny Tanner on Full House. Starting in the 1990s, Saget became the host of America's Funniest Home Videos. He was always known to be naturally funny, winning the smiles of those around him from a young age. Aside from his time on Full House and AFV, Saget played a leading role in the show Raising Dad and the documentary The Aristocrats. He also went on to become the narrator for How I Met Your Mother and helped to produce Farce of the Penguins. After taking a few years off from television, he returned in 2009 with the show Surviving Suburbia. Saget's resurgence in popularity was solidified with the 2014 release of his comedy special That's What I'm Talking About, which was nominated for the Grammy Award for Best Comedy Album. In recent years, Saget has returned to his television roots, reprising his role as Danny Tanner in the Full House revival Fuller House from 2016 to 2020. 
Although Saget was known to be upbeat, he was not without his personal struggles. For instance, the death of his sister, Gay Saget—who passed away from scleroderma, an autoimmune disease—had a profound impact on the actor. According to CBS, he once remarked that her decline "was a three-to-four year process, and she was gone. And I couldn't bear it…I can't get the images of the end of her life out of my head, ever." Bob went on to say, "Humor is the only way my family survived. It's so healthy to laugh, and I'm out there doing it and I know it's healing for people." Evidently, Saget's pain drove his talent and allowed him to be resilient after his sister's death. 
On Saturday, Jan. 8, after what would be Saget's final performance, he posted on Instagram, "I loved tonight's show in Jacksonville. Very appreciative and fun audiences. I had no idea I did a two hour set tonight. I'm back in comedy like I was when I was 26. I guess I'm finding my new voice and loving every moment of it. A'ight, see you in two weeks. Goin' everywhere until I get the special shot. And then probably keep going cause I'm addicted to this." This Instagram caption, Saget's final message to the world, encapsulates the actor's passion for his craft and his love for his fans. The world will forever feel the gravity of his death but will nonetheless smile when looking back on his marvelous life. 
In Memoriam: Betty White
by John Downey '23 on January 29, 2022
A&E Co-Editor
---
Arts & Entertainment
---
In Memoriam: Betty White
The World Mourns the Loss of the Beloved Actress and Animal Rights Activist
Claudia Fennell '24
On Dec. 31, 2021, beloved actress Betty White passed away at the age of 99, just mere weeks away from what would have been her 100th birthday on Jan. 17. According to White's death certificate, her cause of death was a stroke that occurred six days before she passed away. A stroke occurs when blood clots form and cause damage to the brain tissue. White's friend and agent, Jeff Witjas, told E! News that the actress died peacefully in her sleep while she was at her home in Brentwood, CA.
  Despite White's cause of death being confirmed as a stroke, some people have begun to spread theories across social media that her death was caused by the COVID-19 booster shot that she received three days before passing away. Witjas commented on these rumors as well; he stated to E! News that White died of natural causes and expressed that "her death should not be politicized—that is not the life she lived."
  White enjoyed substantial popularity throughout the entirety of her 80-year-long career.. She was even awarded the title of the female entertainer with the longest television career by Guinness World Records. 
White grew up in Los Angeles and began her career in the 1940s acting on various radio shows. At this time, she also began appearing on television, in shows such as Life with Elizabeth and Hollywood on Television. Eventually, she became the host of the latter program. White also became a frequent guest on various game shows, especially Password, which was hosted by her third and final husband Allen Ludden. The couple was married for eighteen years, from 1963 until Ludden's death in 1981. White's agent expressed to People magazine that White did not fear death because she believed she would once again be reunited with her late husband whom she loved so dearly.
  In 1973, White first appeared on The Mary Tyler Moore Show, a sitcom that earned her three Emmy Award nominations and two wins: one in 1975 and the other in 1976. White began acting in arguably her most famous television show, The Golden Girls, in 1985. The show followed the lives of four older women who lived together in Miami, with White playing one of these women, Rose Nylund. From The Golden Girls alone, White earned seven Emmy nominations and one win, which she took home in 1986. After the show ended in 1992, White made appearances on other popular programs such as That '70s Show and Boston Legal.
  In the late 2000s, White experienced a resurgence in popularity when she appeared in The Proposal, in which she played Ryan Reynolds's character's grandmother. In 2010, she appeared in a Super Bowl commercial for Snickers that earned her even more popularity in mainstream media. One of her most famous television performances occurred in 2010, when she appeared on Saturday Night Live and became the show's oldest host in history at the age of 88. She received an Emmy for best guest actress in a comedy series for her performance on the show.
  In addition to her work on television, White was an animal rights activist her entire life. She was involved in American Humane for over 60 years and became a national ambassador for the non-profit organization. In 2012, American Humane honored White with the National Humanitarian Medal, their highest honor, for a lifetime of advocating for animal welfare. White also served as a trustee and chair for the Greater Los Angeles Zoo Association for over 40 years. Additionally, she was involved in other charitable organizations such as Guide Dogs for the Blind, the Endangered Wolf Center, and BraveHearts Therapeutic Riding and Educational Center. 
White has truly left behind a special legacy of both caring for people by making them laugh and caring for animals in her private and professional lives.
In Memoriam: James Michael Tyler
by The Cowl Editor on November 4, 2021
---
Arts & Entertainment
---
In Memoriam: James Michael Tyler
Remembering the Iconic Friends Actor
Nikki Idelson '22
James Michael Tyler, the actor well-known for his role as Gunther on the television show Friends, died on Sunday, Oct. 24, 2021, at the age of 59. According to The New York Times, "the cause [of his death] was prostate cancer, which was diagnosed in September 2018." Tyler fought a long and hard battle, all the while sharing his story to spread awareness about prostate cancer. 
Friends debuted in the 90s and ran for 10 seasons. It follows the lives of six friends living in Manhattan as they go through life together. This description of the show encapsulates why it was and continues to be incredibly popular. Indeed, viewers feel as though they can relate to the characters and their everyday life experiences. Tyler played Gunther, a barista at Central Perk, where the friends spent a great deal of time. The character's most notable trait was his deep crush on Rachel, played by Jennifer Aniston. While he was not one of the "friends," he was still widely regarded as having a prominent role in the show. According to The New York Times, "he appeared in 150 episodes." 
However, Tyler was not always an actor. He was born in Mississippi on May 28, 1962 and was the youngest of five children. He attended Clemson University for his undergraduate degree. Then, according to The New York Times, "he earned a master's of fine arts from the University of Georgia and moved to Los Angeles after a brief stint of selling cars in Olympia, Washington." He went on to become a barista, which is when he was discovered by the creators of Friends, Marta Kauffman and David Crane. In a 2012 interview with the Times, Tyler explained that he was "working as a barista for a place called the Bourgeois Pig, one of the last independent coffee houses in Los Angeles." 
Tyler was beloved by everyone that he worked with, including Kauffman and Crane. They released the following statement in the wake of Tyler's death: "When he started as an extra on Friends, his unique spirit caught our eye and we knew we had to make him a character." At the beginning of his appearance on the show, he was mainly an extra; throughout the ten seasons of Friends, however, he grew to develop a more prominent role that helped to complete the show. Kauffman and Crane also said that Tyler's performance was essential to the show because "he made Gunther's unrequited love incredibly relatable." Such aspects of Tyler's performance made him a fan favorite. 
Tyler was not just beloved for his role in Friends, but also for how he carried out his day-to-day life. According to CNN, his representative released a statement following his death that proclaimed, "Michael's loved ones knew him as an actor, musician, cancer-awareness advocate, and loving husband." 
It is clear that Tyler touched the lives of his fans, friends, and family. For those who are interested in seeing his most recent work, make sure to check out the short films The Gesture and the Word and Processing. James Michael Tyler will be dearly missed.
In Memoriam: William R. Davis
by The Cowl Editor on February 25, 2021
---
In Memoriam
---
by Hannah Langley '21
News Co-Editor
As members of the Providence College community, we all know Davis Hall. Whether you have personally lived there or not, the residence hall is one of the first buildings you see when entering campus from the Huxley Gate, making it a notable landmark for many. 
On Tuesday, Feb. 9, William R. Davis, Esq.'52, '91Hon. passed away peacefully in his home at the age of 90. In addition to being the namesake of a building on campus, Davis had a rich history with the College. 
Growing up in Connecticut, Davis attended Weaver High School before coming to PC in 1948. Davis graduated magna cum laude from PC, was a platinum Torch Bearer in the 1917 Society, and was also a member of the Harkins Society. 
Following his graduation from PC, he went to the University of Connecticut School of Law and received his law degree in 1955. He then partnered with Attorney Leon RisCassi to form their firm, RisCassi & Davis, in Hartford, CT, where he worked for 65 years. 
Davis gave back to the College in several ways. In 1985, he and his late wife, Doris O. Davis, established the William & Doris Davis Scholarship Fund to aid incoming PC students from Hartford who needed financial assistance. He served on the board of trustees for the College from 1992-2002, as well as on the PC Corporation. In 1994, Davis Hall was dedicated in his and his wife's name in recognition of their long-standing support of the College. 
Davis is remembered by those who knew him as humble, kind, compassionate, charitable, and helpful, among other virtues. He had a deep love and appreciation for baseball and football, as he was an athlete himself, running and walking numerous marathons. He was considered to be a mentor, true gentleman, great lawyer, and friend to all who knew him. 
Mr. Davis is survived by his son, Russell J. Davis, and daughter-in-law, Susan, as well as four stepchildren, eight grandchildren, two great-grandchildren, and several nieces, nephews, and cousins. He was predeceased by his wives Doris O. Davis and Joanne Gleason, and by his two daughters Carolyn Davis '79 and Alyce Davis Knapp. 
A walk-through wake was held at the Molloy Funeral Home in West Hartford, CT on Monday, Feb. 15 from 4–7 p.m., where friends and family paid their respects while socially distanced. A Mass of Christian Burial was held the following morning at 10 a.m. at the Church of St. Timothy in West Hartford, CT, as well. 
In Memoriam: Paul Shanley
by The Cowl Editor on August 29, 2019
---
In Memoriam
---
by Hannah Langley '21
News Editor
On Monday, August 19, 2019 Paul Shanley, twin brother of Fr. Brian J. Shanley, O.P., passed away at the age of 61 after a several month-long battle with a rare form of bone cancer.
Shanley, a graduate of Roger Williams University, earned his B.S. in criminal justice and Master's in public administration.
Shanley committed his life to serving in law enforcement throughout Rhode Island, beginning his career in the Warwick Police Department, which he served in for 26 years. During his time here, he became a Captain and was recognized with several different honors and awards for his outstanding service to the community.
After leaving Warwick, Shanley worked at Brown University in the Department of Public Safety as Deputy Chief of Police.
All of those who knew Shanley have noted his love for golf, his constant humor, and work in the church community. As a member of the St. Gregory the Great Church in Warwick, Shanley served as a Eucharistic Minister, a member of the Knights of Columbus, and president of the parish council.
Shanley is survived by his devoted wife, Patti, to whom he was married for 29 years, as well as his four children, Evan Shanley, Christopher Lawrence, Sean Lawrence, and Megan Shanley. Along with his immediate family, Shanley is also survived by his siblings and their respective spouses and children.
Services for Shanley were held on Thursday, August 22 at St. Gregory Church and was buried on Aug. 23 at St. Anne's Cemetery in Cranston, Rhode Island.
Shanley will be deeply missed by his family, friends, colleagues, and other loved ones. He will always be remembered by the PC community.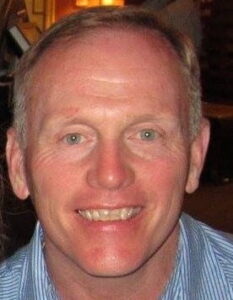 Paul Shanley was an active part of the Providence community.
In Memoriam: Dr. Kenneth R Walker
by The Cowl Editor on February 7, 2019
---
Features
---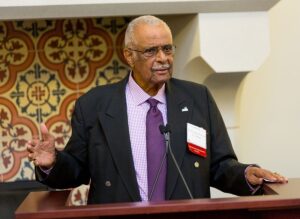 by Taylor Godfrey '19
Editor-in-Chief
This week, the Providence College community is mourning the death of Dr. Kenneth R. Walker, Sr. '57 & '83Hon. who passed away on Jan. 30. 
An East Providence native, Walker was an integral part of the PC community, graduating in 1957 with a degree in education and going on to work in urban education for the rest of his life. 
Walker worked in the East Providence school system before becoming a professor at both Rhode Island College and Johnson and Wales University. He also served on the Rhode Island Parole Board. 
At PC, Walker served on the Providence President's Council and was both a Big East men's basketball referee and a mentor to the Friars' men's basketball team. 
Walker was an important and esteemed member of the PC alumni community, receiving an honorary doctorate of social science degree in 1983 and the National Alumni Association's Exemplary Citizenship Award in 1993. 
Walker's legacy continues to be honored through the Kenneth Walker '57 Family Scholarship fund, established in 2008 by John Murphy. The fund offers scholarships for African-American students majoring in education at PC. 
Services for Walker were held on Wednesday, February 6 at the Faith Christian Center in Seekonk. Donations can be made to the Kenneth Walker '57 Family Scholarship Fund in his memory. 
The entire PC community sends its condolences to Walker's family. He will be remembered as a dedicated member of the PC community as well as a light in so many lives throughout Rhode Island.