Tag:
Julia Lorkiewicz '20
Featured Friar: Julia Lorkiewicz '20
by The Cowl Editor on February 13, 2020
---
Features
---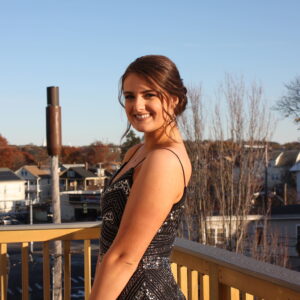 by Kyle Burgess '21
News Co-Editor
 Before setting foot on campus move-in day, the typical incoming Providence College freshmen bury themselves in a landslide of questions. "Did I pack enough Vineyard Vines apparel?," to "Will I get along with my roommates?" and, for some, "Did I really pick the right major for the career I want to have?"
Some students, like Julia Lorkiewicz '20, eventually find that the major they had declared upon entering PC is not all that they had envisioned it to be. Panic begins to creep in at the prospect of having to go through the process of picking a major all over again, coupled with fears of how this change will impact career choices after graduation.
"I came in declared as a science major, specifically focusing in chemistry," Lorkiewicz explained, "but I also came into college with absolutely no idea what I wanted to do with my life. About two weeks into school, I decided that it was not for me. I felt lost, confused, and very uncertain regarding what was ahead of me."
Lorkiewicz felt at a loss as to what would come next. "At first, I felt disappointed in myself for not finding something right off the bat that I loved, and I spent a lot of time comparing  myself to my science classmates who loved what they were doing when I did not feel the same way."
However, while surfing PC's online list of majors with her mother, Lorkiewicz came across Health Policy and Management (HPM) which piqued her interest. Following her mother's advice, she enrolled in an introductory course for her second semester, and the rest was history.
"I can truly say this was the best decision I have ever made. My advisor, Dr. Hackey, has become my mentor, my advocate, and truly one of the best professors I have ever had," Lorkiewicz added.
Life as an HPM major has offered her a wide array of interesting internships, giving her the opportunity to watch policies she reads about in the classroom in action. Lorkiewicz was able to sit in on medical licensing boards with the Rhode Island Department of Health during their discussions of the opioid crisis in Rhode Island, followed up with her work as a summer intern at a medical malpractice law firm, which fueled her growing desire to attend law school after graduating from PC.
Her most recent internship at Marsh & McLennan Agency located in Worcester, MA, however, is where everything clicked for Lorkiewicz. She was able to use her HPM experience while brokering and consulting with clients, and she is looking forward to working there full time come this June.
When asked to give advice for current students having second thoughts about their major or are still undeclared, Lorkiewicz insisted that they find a field that they are truly passionate about. 
"The transition of switching my major was one of the scariest, yet greatest decisions I have ever made. Nothing is ever permanent and there are always going to be people to help you find where your strengths lie. Reach out to professors you trust, advisors, the career center, family members, or anyone else you trust for advice. But in the end, it is your happiness that matters in whatever major and career field you choose."
In addition to keeping herself busy with her impressive strand of internships, Lorkiewicz has still found the time to expand her social network at PC. 
She has been heavily involved in her four years in Friartown, serving as an Admissions Ambassador senior fellow and executive board member, two-time fall orientation leader, peer ministry leader, Lighthouse and Transformations retreat leader, and was recently inducted into the Dirigo Leadership Honor Society. 
In the little free time she has remaining, Lorkiewicz can be found cheering on the Friars at the Dunkin' Donuts Center, working out at Concannon Fitness Center, exploring downtown Providence for new restaurants to try, or buried in a Dunkin' iced coffee with her best friends in Slavin.
Ultimately, however, Lorkiewicz credits the many professors and classmates who helped her to find her true calling as an HPM major during her transitionary freshman year and beyond as the foundation for her countless memorable experiences here at PC.