Student Congress Updates
by Kaitlyn Hladik '25 on November 3, 2022
News Staff
---
Congress Updates
---
by Tess Carty '25 and Kaitlyn Hladik '25
Dean Kyle J. McInnis, Sc.D, joined us during our general meeting on Tuesday, Oct. 25 to walk us through the plan for "HealthCare in Action," introducing us to the School of Nursing and Health Sciences. The Liberal Arts curriculum at Providence College gives nursing students a unique opportunity to be critical thinkers with a strong understanding of holistic health due to the emphasis of PC's mission and core values. The School of Nursing and Health Sciences will bring many opportunities for the students involved, including classes regarding world languages and culture, healthcare and the arts, medical humanities and ethics, chemistry for health professions, and microbiology for health professions. A minor in Spanish for the health professions will be added creating opportunities for internships in Rhode Island and abroad for students to see healthcare through a different lens. The school has already established multiple clinical partners including CharterCare Health Partners, Clinica Esperanza, Eleanor Slater Hospital, Landmark Medical Center, Women & Infants, and more. The school will initially admit 50 new students and will be located where Fennell currently sits. Construction will start this summer, resulting in a four to five story building with plans for a simulation hospital and advanced technology for student use; however, it will be housed on the top floor of Feinstein Academic Center until construction is completed.
One student asked if there would be preparation courses for nursing exams. It was explained that preparation for these courses will be built into their curriculum and there is hope for a 100 percent first-try passing rate.
Second, a student asked if nursing majors will be able to pre-register for classes. This speaker was concerned that since biology majors are not allowed to pre-register, and since some of the required courses overlap, there would be too high of a demand for these classes, and pre-registration could increase the difficulty of accomplishing course requirements in a timely manner. McInnis expressed that plans are being prepared for students that are in these majors because they understand that the classes are already difficult to get into. The current plan includes determining the need for courses as is, and then adding between 25 to 50 extra seats for the new students. McInnis assured that they are here to help and encouraged students to reach out to them to express concerns and needs.
The next question asked if these new minors would be available to students that are not in the nursing school, such as medical Spanish. McInnis answered that these minors will be available and catered to students outside of the nursing school.
Another member asked what will make PC's newly established nursing program competitive with already-established nursing programs. Dean McInnis explained that the College's focus on the development of the person above all else will make it a strong program. The mission of service that comes from PC's Liberal Arts program will be within the heart of the students. The experience that students will derive from this education at the College will allow them to think critically and have problem-solving skills in addition to spiritual and intellectual well-being. He ensures that PC belongs in the healthcare business and is positive that the students produced in the nursing school will go out and change the world.
Dean McInnis was extremely knowledgeable and passionate about this new chapter for PC, and Student Congress looks forward to staying up to date on the developments of the new school and programs through further collaboration with Dean McInnis. Following the speaker, a vote occurred in which the club It's On Us Friars was approved. The club is aimed at diminishing the threats of sexual assault on campus and building a safe campus culture for all. The Chapter will partner with Title IX, the office of Public Safety, and the counseling center to ensure that student voices are being heard. All other legislation was tabled until the following week.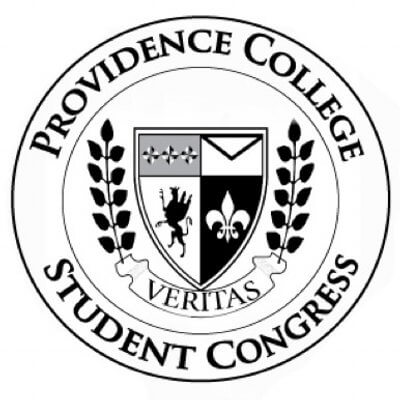 Student Congress Updates
by Kaitlyn Hladik '25 on October 29, 2022
News Staff
---
Congress Updates
---
On Tuesday, Oct. 4, Student Congress was pleased to welcome four members of the Institutional Diversity, Equity, and Inclusion (IDEI) Team: Dr. Quincy Bevely, Mr. Sokeo Ros, Ms. Perla Castillo Calderon, and Mr. Saaid Mendoza.
They began with a short presentation, explaining who they were, their responsibilities, and upcoming news for their department, followed by a period of questions asked by members of the Student Congress.
The IDEI team is a group of educators, leaders, artists, mentors, advisors, and community organizers who serve all of PC's constituencies in order to foster an inclusive culture. They aim to do this through innovation and creative dismantling of inequitable practices. Students may wish to contact the IDEI center, which is located in Harkins 312, to apply for funding and support for DEI initiatives through their grant program, report a bias incident or harassment, and engage in intercultural opportunities. 
One upcoming event presented by Mr. Sokeo Ros is the fifth anniversary of Moore Hall, which will be celebrated from 6-8 p.m. on Nov. 5.
The IDEI team made themselves available to answer questions from members of Congress. One member of Congress pointed out that the class of 2026 fell short of the diversity standard. They asked if the team has worked with the admissions office or has plans to work with them soon. The question was answered with an emphasis on the PC 200 Committee, a group responsible for recruiting more students of color. Moreover, they had ideas of a pipeline for students, especially those who cannot afford to visit PC, and increased funding for prospective individual students. The IDEI team recognized the need for representation in not just the student body, but the faculty as well and both cultural and systemic changes.  
One member of Congress asked: "Are you involved in the process of looking for a new Director of the Black Studies program?" The team answered that they were not involved in this process, and the discussion shifted toward the school's low retention rates for faculty members of color. They added, "It is a huge loss for the school and should encourage us to begin to engage in conversations surrounding why this is happening and what we as a community can do to help."
Another member of Congress asked: "Should or could students have a role in helping faculty of color retention rates?" The team answered that students, faculty, and staff must hold each other accountable when creating a positive work environment. Students can take initiative and change the culture of acceptable behavior on and off campus. The team suggested that students stop by the IDEI office in Harkins if they have ideas and thoughts they wish to share on this topic. 
This answer went hand in hand with the question that another member inquired: One member asked the team, "What have been some of the challenges that they have had to overcome? How can we as student body representatives be of support?" The team responded that one of the main challenges they face is the misconception that they are there to protect the college in matters of diversity, equity, and inclusion, but their actual role is to serve the students. The work they do is motivated by students and for students. They struggle with getting the word out about who they are and what services they provide. The team called on the students at the meeting to help spread the word and help clearly communicate their purpose to the student body.
The next question regarded mini-grants. The group told the members of Congress that there are ten $300 grants and ten $2500 grants. This money can be used to fund new DEI work, administrative staff connections, student organization events, and bringing in outside speakers.
Another member of Congress asked, "Throughout the course of the year, what growth do you hope to see? Is there anything you want to see changed or developed?" A change the IDEI team would like to see is more support from the faculty on campus to better serve their office as well as the student body. By getting more of the faculty involved, the role of changemaker will not fall exclusively to the IDEI team as the work they do is emotional and intense and requires a strong support system that needs to be better developed throughout the community.
One member asked if there were any plans for the Smith Hill Annex on Douglas Ave. It is currently still being finalized, but as it has been more open to the local community, it is being utilized. In the near future, the team hopes to see more students use the space to bridge the gap between the community and our student body.
The IDEI team was extremely knowledgeable and Student Congress looks forward to interacting with them again soon. Following the discussion, a vote occurred that approved the establishment of the PC Hellenic Society. 
Providence College Homecoming Weekend
by Kaitlyn Hladik '25 on October 6, 2022
News Staff
---
Campus
---
Homecoming is a tradition for Providence College. Friartown welcomed alumni, families and friends of current students, prospective students, and various community members to campus. Homecoming 2022 began on Friday, Sept. 30 with Dueling Piano in McPhail's, "Friartown After Dark" featuring Eric O'Shea in Mullaney Gym, and the classic Food Truck Friday.
Saturday hosted the main schedule of events. The Friar 5K, which circled the campus starting at Harkins Hall and concluded at Ray Treacy Track, kicked off the day early in the morning. The race benefits the Providence College National Alumni Association Scholarship fund.
The rain did not prohibit the 5K or the rest of Saturday's events from running smoothly, although the outdoor activities were slightly under-attended. Other events included Friar Fest on Slavin and Aquinas Lawns, Friars of Color: Connecting Past and Present in Moore Hall, and men's hockey versus Western Ontario in Schneider Arena.
Friar Fest, a Providence College Homecoming classic, was open to students, families, friends, and alumni for lawn games, entertainment, and food trucks. The Friars of Color event included a variety of on-campus groups like OLAS, BMSA, Footprints, Women Empowered, and the Black Studies Department. There were student performances, an alumni panel, and lots of community. Some featured alumni included: Shameem Awan '96, Lagina Bickham, D.M.D. '88, Jon Mason '96, Adetola Abiade '95, K. Anthony Thomas, Esq. '89, and Monica Womack, MBA '91. The National Alumni Association vice president also gave remarks. 
The highlight of the weekend for most students (aside from the visits from their families) was Late Night Madness featuring Khalid. This was the first event that PC held in the newly named Amica Mutual Pavilion, previously known as the Dunkin' Donuts Center. Khalid, a multi-platinum and Grammy Award nominated artist took the stage after special performances by on campus groups, such as a capella, Providence College Dance Team, Dance Company, Dance Club, the Irish Dance Team, and introductions to the men's and women's basketball teams!
The weekend finished off on Sunday, Oct. 2 with Homecoming Mass celebrated by College President Rev. Kenneth R. Sicard, O.P. '78, '83G. The Hillbilly Thomists performed at Homecoming brunch, following Mass, where attendees could enjoy live music and mingle with the Dominican community.
Christina Mascolo '22, the president of the Student Alumni Association, a group that aids in events such as reunions and Homecoming Weekend to facilitate in creating and fostering relationships between Friars, past, present, and future, shares her thoughts on Providence Homecoming. 
Mascolo says, "Homecoming is one of my favorite weekends of the semester! It's so fun to see campus busy with past, present, and future Friars!"
Dean of Students and Vice President of Student Affairs Steven Sears shared an affectionate email to the students prior to Homecoming weekend, encapsulating the feeling shared among all Friars, friends, and families on and around campus. He classifies Homecoming weekend as a time for students to allow "parents and guests to 'live' through them, with them, in them, and truly experience a Homecoming like no other." He offered many ideas of what to spend the weekend doing. He stated: "Bring them around campus, off and on. Go to an event, program, share a snack at a food truck, Ray, attend the hockey game, show them a classroom. Let them behold the beauty and serenity of the Chapel, pray. Let them see, let them know, and let them absorb your greatness! Let them revel in a day in the life of a Friar, so that when the weekend has passed and they walk away, they will have felt that this is their home, too."
Dean Sears embodies the spirit of Homecoming weekend and how wonderful it was for all Friars to share this experience and reunite with their families.
Like Mascolo and Sears said, along with the reactions of the hundreds of Friars and Friar family members that visited campus, Homecoming is a fantastic experience and a foundational Providence College event.
Student Congress Updates
by Kaitlyn Hladik '25 on October 6, 2022
News Staff
---
Campus
---
On Sept. 20, Student Congress welcomed Head of Public Safety Chief Chad Carnegie to our General Assembly meeting to provide updates on the advancements of his department as well as answer questions posed by our members.
His updates included that a new public safety officer began working on September 26th, and six more are anticipated to start soon. The Eaton Street gate is now staffed from Thursday to Saturday. A weather alert system is now in place to keep students informed. They have been working on improving community relations and outreach through the hiring of Lieutenant Dunbar. Finally, the Friar Student Safety Advisory Board is coming in October 2022, which will allow students to meet with Public Safety officers and have conversations about their experiences on campus, what they are exposed to, and suggestions about how Public Safety can improve.
One member asked Carnegie about the rationale behind why students living off campus with on campus parking approval cannot access campus through the Fennell gate. Carnegie said that they are looking into conducting a parking study that will give them information about how they can make transportation around campus and parking the most efficient, and that he can speak with the transportation office about granting card access at Fennel. For now, it will maintain its buzz-in intercom system. He also informed us that the construction of a 3-story parking garage behind the ice rink is soon to begin.
Another member asked what the office's plans were to protect students as the time of year of increased off campus activity approaches. To this, he said that officers will no longer be only driving cars but will be on foot walking around campus, through buildings, etc. Lt. Dunbar is also working closely with off campus housing to stay informed about any off campus incidents that may occur.
One member asked if the College's Public Safety Office provides support for its staff who are dealing with mental health crises/traumatic events they experience on campus. Carnegie responded with an honest "no," saying this was something that was brought to his attention recently and he will now make it a priority. He also mentioned that next week, four officers will be sent to crisis intervention training that will help with this issue.
A member curious about the physical Public Safety office asked about plans for the department to move. Carnegie responded "yes." As of right now, it will be moving to the space between Ray and the mailroom, but that is yet to be finalized.
A final member asked how, as chief of the department, Carnegie holds public safety officers accountable for their actions, to which he answered that he does not accept any mistreatment or prejudice towards anyone within the PC community. If students feel they have experienced discrimination, they may email him about their experience or fill out a bias or complaint form that is on their website.
Student Congress would like to thank Chief Carnegie for his time and welcome him back for future meetings and projects.
The following week, on Sept. 27, Student Congress heard from the presenters for PC's Hellenic Society Club. They shared that their mission is to promote and foster Greek culture on campus as well as connect people of Greek background and those interested in Greek culture.
Their goal is to foster Hellenism through social activities like a Greek night, cultural events from local Greek heritage groups, as well as charity events and academic lectures on Greek history, politics, and culture.
The club is open to all members of the student body. Thus far, they have gauged interest at the involvement fair and through social media.
Queen Elizabeth II Dies: England Loses its Longest Reigning Monarch
by Kaitlyn Hladik '25 on September 15, 2022
News Staff
---
National and Global News
---
The news of Queen Elizabeth II's death was announced on Sept. 8, 2022 by Buckingham Palace. The UK's longest-reigning monarch, who presided over the country for seven decades, died at the age of 96.
Sean Coughlan, a royal correspondent, in conjunction with George Bowden from BBC News, reported early on Sept. 8 that illness had struck the Queen.
The Queen's doctors became concerned for her health, leading them to place her under medical supervision at Balmoral Castle in Scotland. Her two eldest children, then Prince Charles and Princess Anne, as well as other members of her extended family, joined her at the estate, sparking worry among the population. Her younger children, Prince Andrew and Prince Edward, along with two of her grandchildren, Prince William and Prince Harry, arrived in Scotland shortly after the Queen's death.
Many international figures publicly commented on the Queen's illness—including Canadian Prime Minister Justin Trudeau and President Joe Biden—wishing her and her family well. More grievances are expected at the recent news of the Queen's death. The Queen's eldest son, Charles III, will be crowned the King of the United Kingdom, marking the end of the New Elizabethan age that first commenced in 1952. The new King released a statement, mourning her as a global figure, a beloved Queen, and as a mother.
Following her death, the Royal Family—alongside a large English and international population—will enter a period of mourning. The new King and Prime Minister Liz Truss (who had been initiated by the Queen just days prior) spoke about the grief the world will feel and the role the late Queen played in preserving the strength of the English monarchy. Prime Minister Truss described the Queen as "a rock on which modern Britain was built."
In honor of all that she achieved, here is a brief history of the Queen's life and 70-year reign as well as her accomplishments.
Elizabeth was born on April 21, 1926 as third in line to the throne. In November of 1947, she was married to Lt. Philip Mountbatten. The following year their son, the now King Charles III, was born. Next, her daughter Princess Anne was born. In 1960, her second son Prince Andrew was born, and Prince Edward would come four years later.
In 1952, her father George VI died and Elizabeth was set to succeed to the throne. The following year, the Coronation of Elizabeth II occurred at Westminster Abbey. Her coronation service was the first to be televised.
In 1957, the Queen addressed the United Nations general assembly in New York City. She made her first state visit to West Germany in 1965 during a time of political and social transition. This visit marked the twenty-year anniversary of the end of World War II and symbolized the communion of the two countries. In 1969, a broadcast of the Royal Family offered the country a transparent look into the daily life of the family.
In June of 1977, the Queen celebrated her Silver Jubilee. In 1994, the Queen and French Prime Minister opened the Channel tunnel. In 1999, the Queen opened the national assembly in Wales, just one month before she opened the Scottish parliament.
Britain celebrated the Queen's Golden Jubilee in 2002. Five years later, in 2007, Elizabeth II's reign surpassed that of Queen Victoria (her great-great-grandmother), making her the UK's oldest reigning monarch. In doing so, she became the first British monarch to celebrate a Sapphire Jubilee. This year, she reached seventy years on the throne, marked by her Platinum Jubilee.
The Succession to the Crown Act of 2013 received royal assent that year, allowing any eldest child to inherit the throne regardless of gender. This allowed her great granddaughter, Princess Charlotte, to be recognized as an heir to the throne by her grandfather, father, and elder brother.
The Queen leaves behind four children, eight grandchildren, and 12 great-grandchildren. Her legacy and contributions as sovereign of the United Kingdom will not be forgotten.