Let's Rant: The Low Strategies of the Grammys
by Sara Conway on March 18, 2021
---
Music
---
Manipulating BTS and Their Fan Base Helped Drive Views
by Sara Conway '21 A&E Co-Editor
Let's talk about the Grammys. Specifically, about BTS and the Grammys. The septet was nominated for Best Pop Duo/Group Performance, their first nomination as a group, which came with priceless reactions from the members. It is no surprise that the members of BTS have had their eyes on the Grammys for some time; with each year, the seven crept a little closer to the stage and a nomination. Rapper Suga (Min Yoon-gi) is well-known for voicing these dreams, as he did during an interview with Jimmy Fallon in 2018. A year later, the group presented H.E.R. with the Best R&B Album award, while their album Love Yourself: Tear was nominated for Best Recording Package. In 2020, they performed "Old Town Road" with Lil Nas X—another step forward. At this year's Grammys, BTS were both nominated for a Grammy (which they did not win) and performed their own music on the award show's renowned stage.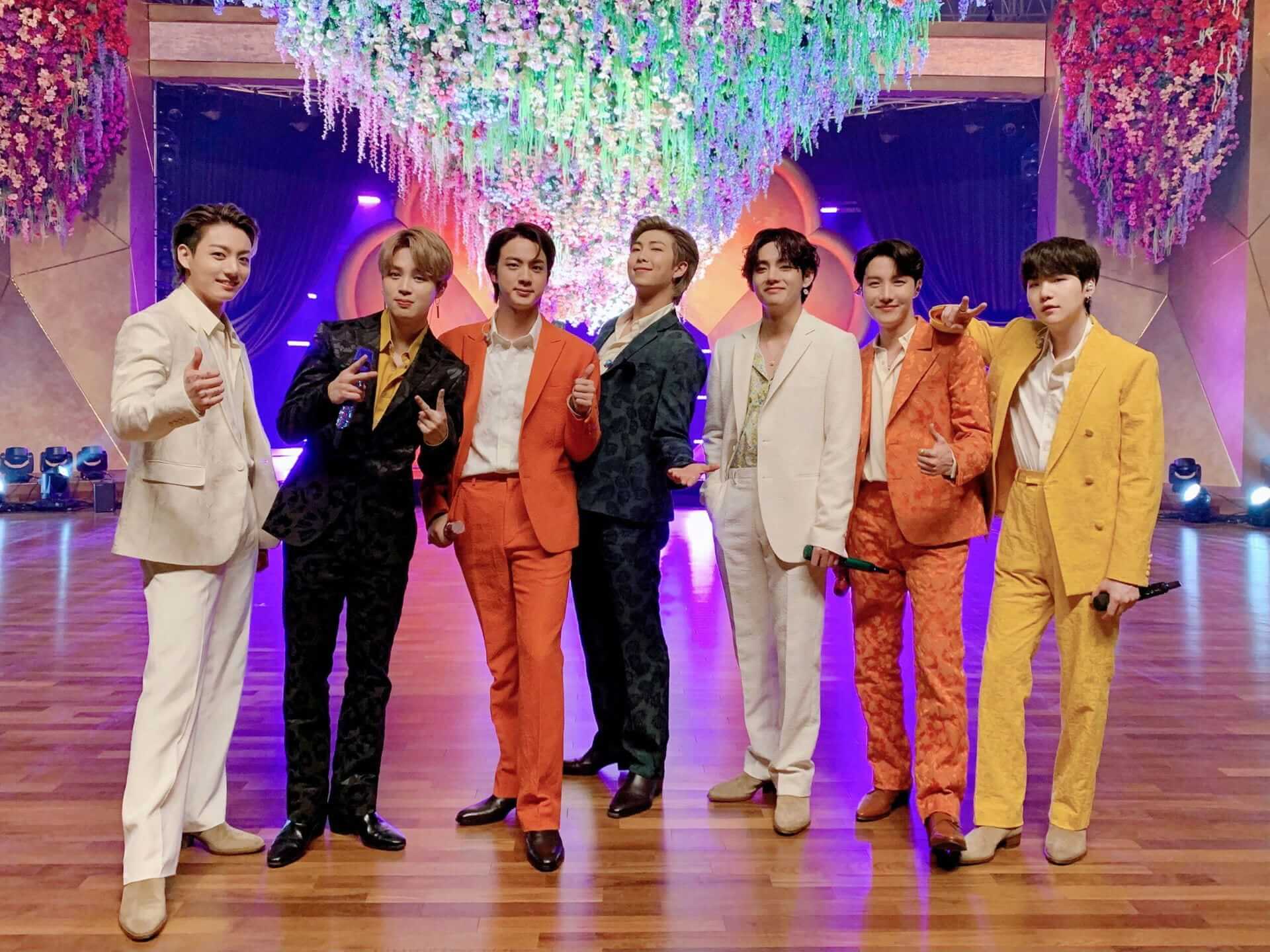 "Dynamite," their only song sung completely in English, received the honor of a Grammy nomination. I will be the first person to tell you that "Dynamite" is a far cry from showcasing BTS's strengths and skills as artists. They are talented musicians, and their hard work cannot be doubted. Have you listened to the final verse of "Outro: Tear," where J-hope tears through his lyrics, the backing orchestra rapidly hurtling towards the emotional breaking point of the track? Have you ventured to take a peek at the complex storyline of their The Most Beautiful Moment in Life and Love Yourself eras? Have you seen the verses their rappers have written, like RM's lines from "Spring Day": "Holding your hand, I go to the other side of the world / I wish to end this winter / How much longings must fall like snow / before that spring day arrives." And for goodness sake, their debut song "No More Dream" is about the intensity of the South Korean educational system and challenges listeners to dream. In the face of what BTS has created in their seven—almost eight years together—"Dynamite" barely scratches the surface. No, strike that. "Dynamite" stays at the surface, or more notably, stays at the surface geared towards the standards of western pop (mostly its radio).
I am not frustrated because BTS did not win the Grammy. It is that the Grammys used the group's clout—a.k.a. their massive fan base named ARMY—to promote the award show, pushing BTS's performance forward to capture more attention. In the end, however, the Grammys relegated the announcement of Best Pop Duo/Group Performance (among other higher profile categories) to the pre-show livestream on YouTube, an odd choice considering this category is usually presented at the ceremony. What the Grammys said with this decision is that BTS is not worth more than what their popularity and their fans can bring in views. And, boy, did the views come. 12.6 million views on the livestream, to be exact. Oh, and BTS's first Grammy performance was dead last, closing the show.
There are promises of the Grammys becoming more "diverse" and more "inclusive," but time and time again,  stunts like this are pulled. "Work harder, and you will be rewarded," they say. "Work harder and prove to us that you are worthy of our attention, and then we will talk." Yet this "award" that is just out of reach and given by a predominantly white (and American) standard is just an illusion.
So, Grammys. I'm seriously "sick of all your trash."