RI Food Fights Offers a Taste of Competition
by The Cowl Editor on September 3, 2021
---
Arts & Entertainment
---
RI Food Fights Offers a Taste of Competition
A Fun and Easy Way to Explore Local Flavors
By Grace Whitman '22
Have you ever sat in your dorm room and said to your roommates, "guys, what should we have for dinner? The Ray food just isn't cutting it today?" If so, log onto Instagram and check out Rhode Island Food Fights' account (@rifoodfights). The local blog posts the best food finds across the state of Rhode Island.
You may ask, what makes RI Food Fights different from any other state food Instagram account? Each month, they bring people together by hosting competitions between local restaurants and other food businesses.
RI Food Fights originally only hosted competitions in set locations. The purpose of these contests was for restaurants to compete with one another in order to find the "Best in Rhode Island." The first food "fight" was a cupcake challenge held at The Spot Underground in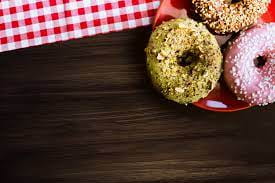 March 2011. This competition was such a success that the company expanded their events to include ice cream and cookie challenges.
As RI Food Fights grew bigger and became more popular, it became harder for restaurants to bring their hot food like burgers, pizza, and wings to an off-site event. This complication sparked the creation of a second type of food fight: the passport event.
How does this event work? RI foodies buy a $25 passport full of coupons for 20-30 shops or restaurants in the Ocean State. Participants travel to these different locations and vote on which stops are their favorite. Each month, the food voted on varies. Recent contests have centered around ice cream, pizza, donuts, and hot wings.
This past month, Providence College students participated in the #BestScoopsRI competition, traveling to 25 different ice cream shops in 31 days.
Kate Zenobio '22 said she "would highly recommend participating in RI Food Fights!" Zenobio explained, "I have gotten to explore the state of RI and try some really good ice cream! My favorite is from the Sacred Cow in East Providence! Definitely give it a try!"
Each monthly competition is split into two categories: one judged by the people of Rhode Island and the other by expert judges, who are chefs and food industry professionals. Past winners have been Providence's Knead Donuts, who have claimed victory in the d
onut category for the past four years, Cranston's La Casa for best Taco, and Federal Hill's Bun Fun for Best Burger.
Since these local shops only span approximately 48 miles from the northern border of Rhode Island to the state's southernmost tip, stopping at them won't kill your car's mileage. With over 90% of the Providence College student body coming from out of state, participating in the RI Food Fight Passport Program can be a great way to explore the Ocean State during your four years at PC.
Those looking to participate in an upcoming Rhode Island Food Fights event can head to their website, www.rifoodfights.com, to buy a passport. The month of September will be best Vegan Eats & Treats, October will be Best Tacos, November will be best pizza, and January will be best wings.