Tag:
Margaret Maloney '23
Providence College Investigates
by npatano on May 5, 2022
---
PCI
---
Who Will Win the 2022 Kentucky Derby?
Margaret Maloney '23
Sports Staff
Epicenter
The 148th running of the Kentucky Derby will take place on May 7, 2022, the first Saturday in May, in Louisville, Kentucky. The race is open to 20 horses, who qualified for the race by earning points on the 2022 Road to the Kentucky Derby. While there are lots of contenders who are favored to win for a variety of different reasons, it is going to be Epicenter's year to win the derby for the first time ever. Epicenter's trainer, Steve Asmussen, is the leading trainer in North America by wins and has won everything besides the Kentucky Derby. He has 9,946 wins as of August 2021. Epicenter started his racing career at Churchill Downs, finishing sixth in his debut last September and then breaking his maiden two months later with a 3 1/2-length score. All four races since then came at Fair Grounds, where he went 3-1-0 with a pair of Grade 2 victories in the Risen Star and Louisiana Derby. Epicenter is the 2022 Kentucky Derby favorite for a reason, winning four of his last five starts. His singular flaw during that time frame was a runner-up showing at the Lecomte Stakes on Jan. 22. Epicenter has also had success at Churchill Downs in the past, winning a one-mile maiden special weight race last November. Assmussen describes Epicenter as "a really attractive horse that's very physical… he takes everything he does with a great amount of ease. He's always maintained a very forward step. From last fall to him arriving here (in the spring), you can tell the difference in his confidence level and demeanor. … He looks a lot more mature and confident."
Epicenter's jockey, Joel Rosario, is a Champion jockey in American Thoroughbred horse racing, originally from the Dominican Republic. In the space of five weeks in 2013, he rode the winners of the Dubai World Cup and the Kentucky Derby. More recently, he rode Knicks Go to wins in the Pegasus World Cup, Whitney Stakes, and Breeders' Cup Classic in 2021. In 2022, Rosario held his ground with 48 wins. When riding under Asmussen as the trainer, in the six races, four winners have come inside of the top-3, making the odds even stronger. Rosario is considered one of the elites as a jockey with 3,301 first-place finishes for $270,742,564 in winnings. Overall, with an elite trainer backing him, and one of the best jockeys on top, this is the best time to get on Epicenter's odds before potentially shifting as the race gets closer. 
Leo Hainline '22
Sports Co-Editor
Smile Happy
Smile Happy will leave Lucky Seven Stables smiling happily after he wins them their first-ever Kentucky Derby this weekend. 
The dark bay colt is a Kentucky native and won his first-ever race this past October in his home state by five-and-a-half lengths on a mile and 1/16 long course. 
Almost a month after his first victory, Smile Happy dominated again, this time at Churchill Downs where the Derby will be hosted. There he grabbed first place by three-and-a-quarter lengths. 
Trainer Kenny McPeek has confidence that Smile Happy will be victorious this weekend:
"This is a really good horse. This is only his fourth career start. I feel like I could win the Derby or the Preakness with this horse." 
McPeek also believes the familiar terrain will work to their advantage: "I liken this to a home game for us." 
Jockey Corey Lanerie has five previous Derby appearances. His best finish was in 2017 when he finished second place with Looking at Lee, a horse with a winning odds of 33-1. 
Lanerie has never mounted off on a horse placed at odds lower than 25-1. The 47-year-old jockey is due for a victory in the event after earning a good reputation for prior performances. This surely will be his best chance to date to win the prestigious race. He stated, "I've won a lot of races—I think I'm only like (114) from 5,000 (winners)—but I haven't won the big ones… It might be this year. It only takes one horse."
At 14-1 odds, Smile Happy is a respectable underdog pick. His previous success at the venue should not be overlooked. Most experts are focusing on favorites Epicenter (5-1) and Messier (6-1) as two horses likely to provide a top display. John Velazquez, one of the most famous Derby jockeys, is mounting off on Messier this year. The horse was formerly trained by the controversial Bob Baffert, whose horse Medina Spirit finished first in 2021 but was later disqualified after testing positive for a banned drug. 
Many are selecting Tiz the Bomb (20-1) as their dark horse pick. The Japanese horse Crown Pride (50-1) has also been cited as a good long-shot bet. However, these colts will not be able to provide the performance by Smile Happy on May 7. 
Smile Happy and jockey Corey Lanerie's familiarity with Churchill Downs will lead them to a first-place finish in the 2022 Kentucky Derby. 
Sports Shorts
by npatano on March 24, 2022
---
Sports Shorts
---
Sports Shorts
Margaret Maloney '23
Sports Staff
Men's Basketball
The Friars men's basketball team began the NCAA Tournament in brilliant fashion starting Thursday, March 17 against the number 13 seed, South Dakota State University. The Friars came out victorious 66-57 with Al Durham '22GS and Noah Horchler '22GS scoring 13 points each. In the Round of 32, the Friars faced the number 12 seed, Richmond University. Ed Cooley's team dominated, winning 79-51 with 16 points from Horchler. On Friday, March 25, the Friars will play Kansas University in the Sweet 16.   
Women's Basketball
The Friars' women's basketball team competed well in the first round of the Big East tournament, where they fell short to Georgetown University in the first round.  An important highlight to note from this game is Emily Archibald '25 hit her career high 21 points in the game.  The team has a lot to be proud of this season, especially two players who earned All Big East recognition, Janai Crooms '23 and Kylee Sheppard '25.  The Friars conclude their season with an 11-19 record.
Men's Ice Hockey
The No. 20 Providence College men's hockey team landed 47 shots on goal but came up short in a 4-2 Hockey East Quarterfinal loss to No. 12 ranked University of Massachusetts Amherst on Saturday, March 12 at the Mullins Center. The Friars had a great season and should be proud.  They finished the 2021-22 year at 22-14-2 overall. Moreso, Brett Berard '24 and Max Crozier '23, who were named to the Hockey East third team.
Women's Ice Hockey
The No. 7-seeded Providence College women's hockey team was defeated by the No. 2 seeded University of Vermont, 4-1, in the quarterfinal round of the Hockey East Tournament on Saturday, Feb. 26. An important shoutout goes to the goaltender Sandra Abstreiter '22GS, who was named to the All-Hockey East Second Team as announced by the Hockey East on Friday, Feb. 25.  Abstreiter has made 779 total saves and had three shutouts this season. She was recently announced as a semifinalist for the Women's Hockey Goalie of the Year Award. The Friars conclude the 2021-22 season at 16-14-6 overall.
Sports Shorts
by npatano on February 10, 2022
---
Sports Shorts
---
Sports Shorts
Margaret Maloney '23
Sports Staff
Men's Basketball
The Providence College Men's Basketball team is currently ranked No. 11 in the country with a record of 20-2 so far in the 2021-2022 season. Their most recent win at home against the Marquette Golden Eagles was one of the best games the Dunk has ever seen, according to Ed Cooley: "The Dunk was electric." Shortly after, Justin Minaya '22GS was named Big East player of the week on Monday, Jan. 31. The Friars then traveled to Queens, NY, to face St. John's where they once again achieved victory and won 86-82. To wrap up the weekend, Cooley's team defeated Georgetown University behind Jared Bynum's '23 career high of 32 points. 
Women's Basketball
The Providence College Women's Basketball team is currently 9-11 and is smack in the middle of the Big East conference. The Friars' last game was against the University of Connecticut, the top-ranked team in the Big East, where they put up a huge battle. Janai Crooms '23 scored her career high of 27 points against the Huskies, shooting 73 percent from the field. The Friars played great defense against the Huskies, which shows a promising outcome for the rest of Big East play. The Friars will be hitting the road for the next two games against Marquette and Depaul.
Men's Ice Hockey
The Providence College Men's Hockey team is currently ranked No. 17 with a 17-10-2 record. The Friars grabbed a huge win against University of Massachusetts Amherst on Friday, Jan. 28. Riley Duran '25 scored both of their goals for a final score of 2-1. He was later named Hockey East Rookie Player of the week on Monday, Jan. 31. The Friars then faced Boston University for an away game where they fell short with a 5-2 loss. Patrick Moynihan '23 and Nick Possion '24 were the scorers for this game. The Friars played back-to-back games with an away game at UConn, then a home game against Vermont on Friday, Feb. 4 and Saturday, Feb. 5. 
Women's Ice Hockey
The Providence College Women's Hockey team currently holds a record of 9-12-5 overall. After facing the University of Vermont twice, Boston College, and the University of Maine twice, the Friars put themselves back on top with a 4-1 win against College of the Holy Cross on Tuesday Feb 1. Caroline Peterson '22 had two of these goals, along with Hunter Barnett '22, and Ashley Clark '25. The Friars faced Holy Cross two more times on Saturday, Feb. 5 and Sunday, Feb. 6, with two 3-2 wins in overtime and a 4-3 win against Merrimack College on Tuesday Feb. 8.  
Men's Lacrosse Takes on Denver
by Joshua Lopes on May 5, 2021
---
Friar Sports
---
With Big East Tournament on the Horizon, PC Prepared
Margaret Maloney '23
Sports Staff
The Providence College Men's Lacrosse Team has risen to the occasion in this difficult spring 2021 season, and are ready to continue the momentum they had at this time last year before COVID-19 struck. Last year, the Friars started their season 5-1 and were ready to dominate in the Big East tournament. This year, they have used their disappointment as a motivator and now aim to make some noise in the Big East tournament.
The Friars, the fourth seed in the tournament, will take on top-seeded University of Denver on May 6 right here on the PC campus. The Friars have lost their two matchups this year against a talented Denver squad and will look to pull off the upset in their semifinal matchup. 
Head coach Chris Gabrielli shared how proud he was of his team for pushing through all sorts of COVID-19 restrictions and protocols, explaining that the adversity has made the team better overall and more committed to the sport. He especially emphasized their win against Marquette University in Milwaukee, WI. 
Gabrielli explained that the trip to Milwaukee entailed taking "multiple flights and buses, wearing masks, isolating in our hotel rooms…It was an in-and-out trip, leaving the day before, and it was a very quick turnaround to play the next morning, and we just played great."  
He then spoke about how hard it has been mentally for his players to stay healthy, get tested multiple times a week, and also stay focused on the fact that they play the game because they love it. All of the protocols and restrictions have made the season a difficult one, but that all seems to go away when they step on the field to practice or play in games. Gabrielli has made the extra effort to ensure that his players remember this feeling of normalcy. 
 When talking to coach Gabrielli about preparing for the tournament this season, he explained how important it is to have fun. While the Friars are sticking to their regular practice schedule with extra shooting sessions heading into the tournament, there was an organized "inter-squad scrimmage to make it competitive and fun" for the team the week before the tournament. Gabrielli emphasized that the team is putting in hard work to succeed in the postseason, but it is also important to stay loose going in. 
 This year, the Friars had eight returning graduates who decided to take advantage of the opportunity given to them by the NCAA to play one more season. When asked about what winning the Big East tournament would mean to him as a coach and what it would mean to his players, Gabrielli responded that "a Big East championship would mean the world to us, especially for all of our fifth year athletes who came back with the goal of competing for a Big East championship on Chapey Field." 
Indeed, PC is lucky enough to host the Big East championship this year, giving the Friars home-field advantage. As they approach their first game in the tournament on May 6, the men's lacrosse team is fully prepared to excel in the tournament and earn back what they lost last year.
PCI: Who Will Win the 2021 World Series?
by Joshua Lopes on April 22, 2021
---
PCI
---
Providence College Investigates: The MLB
The New York Yankees
By Margaret Maloney '23
Sports Staff
In 2020, the New York Yankees lost a tough battle against the Tampa Bay Rays in the American League Division Series, losing three games to two. The Yankees largely missed out on the World Series last year because of their weaknesses in pitching and hitting. These deficiencies have been accounted for in the offseason and will help lead the Yankees to victory in the World Series in 2021.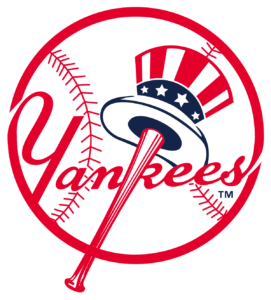 On April 1, Yankee Stadium came alive again to watch the Yankees face the Toronto Blue Jays. The game went to 10 innings, and New York fell short with a 3-2 loss. But this first loss of the season does not reflect the potential that the team has to make it all the way. The Yankees' starting pitcher for this game, Gerrit Cole, has won many games for the team in the past because of his unstoppable pitching.
Sarah Langs of MLB.com puts Cole at the top of tier one in her 2021 starting pitcher rankings. "Cole has 696 strikeouts since the start of 2018, 61 more than any other pitcher in that span," reported Langs. "He's posted a sub-2.90 ERA in each of the past three seasons, including a 2.84 mark in 73 innings in his debut season with the Yankees in 2020."
While Cole did not perform to the best of his ability on Opening Day, this does not mean the rest of his season will continue this way. Gerrit Cole has great potential to be the best pitcher in the league and to carry his team to the World Series in 2021.
Another key player for the Yankees this season is starting second baseman, DJ LeMahieu, who has been their most valuable player for two years running. LeMahieu signed a six-year, $90 million deal with New York in January. He is coming off a season in which he led the American League with a .364 batting average, a .421 on-base percentage and a 1.011 OPS, also pacing the league with a 177 OPS+. 
LeMahieu, so far in 2021, has a batting average of .300, a .382 on-base percentage, and a .799 On-base-plus-slugging-percentage, which predicts a very promising season for him as a baseman and as a batter. LeMahieu will play a crucial role in leading the Yankees to the World Series, and considering his performance so far, he will execute to his full potential.
There is much talk of the Los Angeles Dodgers winning for the second year in a row and continuing on their hot streak. However, the Yankees have a retooled roster of talented players, which will allow them to take home a World Series win.
The Philadelphia Phillies
By Ben Bilotti '23
Sports Staff
The common picks to win it all this season are the Dodgers, Yankees, Padres, Braves, Mets, and White Sox. While these are all strong choices, I am going to go a different route. My pick to win the Fall Classic this year is the Philadelphia Phillies, a true "dark horse."
Simply put, the Phillies were not great last season. In a shortened 60-game season, the Phillies finished below .500 with a 28-32 record. However, this was largely due to a flawed bullpen. Last season the bullpen was historically bad, posting a 7.06 combined earned-run average. That is the second-worst bullpen ERA in Major League history. 
The Phillies' front office recognized this was a clear problem and took action. In the offseason, they acquired Archie Bradley, Jose Alvarado, and Brandon Kintzler, who are all relief pitchers who have had success in the past. The bullpen was not the only area improved, as key pieces were added to the starting rotation as well, such as veterans Matt Moore and Chase Anderson.
It is still early in the season, but, so far, all offseason acquisitions have contributed in a positive manner. These new additions, paired with rotation staples Aaron Nola, Zack Wheeler, and Zach Elfin, make up a very serviceable rotation. If all goes well, it could be one of the best in baseball.
The pitching staff is well-rounded and improved, which brings us to the lineup. When everyone is healthy, the Phillies' lineup is prolific. Players such as Rhys Hoskins, Didi Gregorius, and Andrew McCutchen are all looking to bounce back and contribute. Gregorius and Hoskins have already shown their power strokes are back. The Phillies also have the best catcher in baseball, J.T. Realmuto, who is a top-tier defensive catcher and the best hitting catcher in the game. He can also move down the base paths, proving that he truly impacts the game on all levels.
The Phillies also have Bryce Harper. The narrative over the years is that the $330-million man is overrated. I believe the opposite. Advanced statistics (as well as the eye test) prove that Harper is an above-average player. His average exit velocity, walk percentage, and advanced metrics such as expected batting average all put Harper in the 90th percentile or higher. These statistics are impressive and prove that Harper is going to be a key contributor to the Phillies' offense.
In the end, even though the Phillies' odds of winning the World Series to begin the year were very low, I believe they have what it takes to pull it off. Their starters can get quality starts and go long into games. The bullpen has also significantly improved, and the team's role players look to be filling their spots just fine. When all is said and done, the Philadelphia Phillies will be the 2021 World Series champions.
PCI: Who Will Win The Final Four Most Outstanding Player Award?
by Joshua Lopes on March 18, 2021
---
PCI
---
Providence College Investigates: College Basketball
Ayo Dosunmu
By Margaret Maloney '23
Sports Staff
The Illinois Fighting Illini Men's Basketball Team abruptly appeared on everyone's radar during the 2020-2021 Men's Division I basketball season. This is largely because of one player who has emerged from his shell in his third year as a force to be reckoned with: Ayo Dosunmu. A Chicago native, the 6-foot-5-inch, 200-pound junior guard has created a name for himself by averaging 20.7 points per game and 6.3 rebounds per game, while shooting 48.8 percent from the floor.
Let's recap Dosunmu's freshman and sophomore seasons: in his freshman season (2018-2019), Dosunmu averaged 13.8 points per game, four rebounds per game, and had a field goal percentage of 43.5. He was named to the All-Big Ten Freshman Team and was an Honorable Mention All-Big Ten selection. He was also named Big Ten Freshman of the Week on multiple occasions.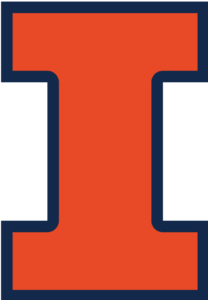 In his sophomore season (2019-2020), Dosunmu averaged 16.6 points per game, 4.3 rebounds per game, and shot 48.4 percent from the floor. He was named to First-Team All-Big Ten while also being named Big Ten Player of the Week on multiple occasions.  While Dosunmu's numbers have increased since 2018, why has he all of a sudden been the talk of this year's season? 
 The answer involves more than hard work and talent.  Back in August 2020, a few months before the NBA Draft, Dosunmu was ready and prepared to take his talents to the NBA. But he had a realization that led him to withdraw. In a video Dosunmu posted on Twitter, he said, "Since [I was] a kid, I've been working, my dream is to play in the NBA. But first I need that national championship."
 This energy and determination that Dosunmu displayed many months ago fired up his entire team. Alongside Dosunmu are players like Trent Frazier and Andre Curbelo, who have equally matched Dosunmu's strong desire to win a national championship.
 However, the path to a No. 1 seed in the tournament has not been easy. Illinois's most recent game against Ohio State was a tough test. The Fighting Illini beat the Buckeyes 73-68. This was the last regular season game before the start of conference tournaments, and it was also Dosunmu's first game back after suffering a concussion and facial injuries. 
 Not only was Dosunmu ready to come back with a bang in his last regular season performance, a game in which he scored 19 points, but he was also ready to look the part. He donned a black face-mask, due to a broken nose, for that game and the conference tournament.  Dosunmu tells ESPN that he is "into comic books and stuff. I feel like a superhero with a black mask on." This superhero energy will help make Dosunmu the Final Four's Most Outstanding Player as he leads the Fighting Illini on a deep run.
Jalen Suggs
By Leo Hainline '23
Sports Staff
For the first time since 1997, the NCAA National Championship will come back to the West Coast as the Gonzaga University will complete a perfect season and win the program's first-ever title. In 1997, when the University of Arizona did it, the team was led by five players who would eventually play in the NBA, two of whom had fantastic professional careers—Mike Bibby and Jason Terry. Gonzaga has multiple NBA talents on their own roster, but nobody stands out as a league-ready player like 6-foot-6-inch guard Jalen Suggs.
While he was not named the West Coast Conference MVP, an award that was given to his teammate Corey Kispert, Suggs is the X factor for Gonzaga. He is incredibly well-rounded and has no true weaknesses. His shooting is superb, he has NBA size and strength, he is quick and aggressive, and he can finish in traffic around the rim. If Suggs is on his game, Gonzaga will not only win, but will dominate against any team in the country, even against the other three top seeds.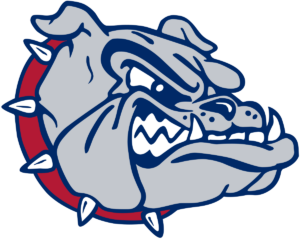 Earlier in the season, the Bulldogs squared off against the University of Iowa at a neutral location in Sioux Falls, SD in what felt like a potential Final Four preview. While all the hype leading up to the matchup was about Hawkeye big man Luka Garza, Jalen Suggs stole the spotlight and put on a masterclass performance. He dropped 27 points, seven rebounds, and four assists, and was seven-for-ten from beyond the arc.
In Gonzaga's most recent game, the West Coast Conference championship against Brigham Young University, the Cougars played a near perfect first half of basketball and had the Bulldogs on upset alert. The momentum of the game changed when Suggs took it upon himself to lead the team to victory. He asserted himself on both ends of the court and BYU's 10-point lead became a 10-point deficit by the end of the game. Suggs' best performances have all come against Gonzaga's toughest competition—the University of Kansas, Iowa, and BYU—teams he may take on deep in the tournament.  
Only five freshmen have ever won Final Four MVP, the most recent being Duke University's Tyus Jones in 2017. Suggs has all the individual tools and the supporting cast to become the sixth. Gonzaga is long overdue for a national championship in college hoops, and while the program has produced phenomenal teams in the recent past, this Bulldog roster is the best the school has ever had. Suggs is currently a projected top-three pick in the next NBA draft, but do not be surprised if he becomes the front runner to be selected first after he leads Gonzaga to their first NCAA tournament title.