It's Not Okay to Comment on Other People's Bodies
by Chelsea Adonteng '25 on April 20, 2023
Opinion Staff
---
Opinion
---
Regarded by many as a popular music icon with over 90 million records sold worldwide, Ariana Grande has been in the limelight since she was 13 years old performing on Broadway. With time comes experience, and Grande is well aware of the public scrutiny that accompanies fame and fortune. Recently, Grande posted a short video to TikTok addressing people's overwhelming concern about her body. In it, she addressed how people often compare her current body to the body she used to have, which she mentioned was during a period of her life when she was at her lowest and unhealthiest. While Grande doesn't owe her audience an explanation, the fact that such a successful artist felt the need to record an explanation is something that her audience should contemplate.
Living as a celebrity and even living as a human being in general brings judgment, whether it be from other people through a screen or from people in one's daily life, especially in a time where all people have some form of social media, leaving them vulnerable to negative comments regarding their appearance. While the Internet has proven itself to be a positive place where people can come together to discuss shared interests and learn about situations around the world, there's also plenty of evidence to show how people often feel comfortable body-shaming other people because of the confidence they get from being behind a screen.
Ariana puts it perfectly when she says, "People need to be gentler about commenting on other people's bodies." No one is entitled to speak about other people's physical characteristics, especially when they are unaware of the journey that person has taken to get to the stage of life they're currently in. Even though celebrities share a large portion of their lives with the media, people need to remember that it doesn't give them the ability to speak on their personal business or comment on their appearance without knowing what they're going through physically and mentally, simply because they seem so open.
Every person's journey with their body is different, and that journey affects them in different ways, good and bad. Even if a comment might be well-intentioned, focusing on people's bodies reinforces the idea that one's physical characteristics are a defining factor to who they are, when in reality, one's character is just as important. Instead of commenting on people's appearances, people should work to give comments that aren't appearance-based and praise other beautiful attributes, such as their creativity or their resilience. Positive compliments about a person's good qualities can brighten someone's day, rather than a compliment about appearance, which can be hurtful to one's self-esteem.
Beethoven's 9th Symphony in D Minor
by Fiona Clarke '23 on March 2, 2023
Portfolio Staff
---
Featured Slider
---
It is as if water and leaves were muddling at the storm drain,
And I have come to realize
That everything is not enough.
Even here it is all both having and wanting,
And it is as if each bow drawn across the strings were sawing across the heart,
Making a new course through which this desire can run.
It is as if my blood has always run too slowly;
It is as if I had been a bronze bust, darkening,
Against copper trees and blue-washed sky.
It is as if my ear heard nothing before
This harmony—Suttree, tell me,
Are the planets rounder? Can knots be tied in the wind?
Here, it is how we thought riding horses would be,
And us high and weightless and mighty;
It is how running down a steep hill is,
And us frail and all too heavy.
Satisfied that this is everything, I am satisfied:
Everything is not enough.
Listomania: Artists We Should've Had For Spring Concert
by The Cowl Editor on April 8, 2022
---
Features
---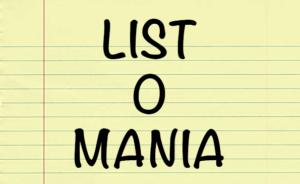 Artists We Should've Had For Spring Concert
Pitbull 

The Rock 

Will Smith (ft. Chris Rock) 

Machine Gun Kelly 

Frank Sinatra (hologram version)

Macklemore 

Doja Cat 

Kanye West (featuring Skeet)

Travis Scott 

Dr. Taylor Swift 

Shawn Mendes (post breakup tour?)

Rihanna (post hiatus tour?) 

Ed Sheeran 

My Chemical Romance 

Big Time Rush (without Dixie D'Amelio) (sans Carlos)

R. Kelly (from prison)

The Hillbilly Thomists
Old Songs Find New Life on TikTok
by John Downey '23 on March 26, 2022
A&E Co-Editor
---
Arts & Entertainment
---
Old Songs Find New Life on TikTok
How the App Celebrates Multiple Generations of Music
Olivia Riportella '25
TikTok, one of the world's most popular social media apps, has proven to be more than just a platform for dancing and silly skits. It has evolved into a bridge between generations, connecting them through music that holds meaning in both the past and the present. Many classic hits, along with lesser-known songs from past eras, have recently been revitalized by young people on the app. Indeed, this new generation of TikTokers is taking these songs to new heights of popularity.
One such song that has found new life on TikTok is "Love Grows (Where My Rosemary Goes)." The 1970 tune from one-hit-wonder Edison Lighthouse was an unlikely pick to resurface 52 years later, but has exploded across the app. To embody the "Rosemary aesthetic," TikTok users have used the song to post clips of themselves over its opening lyrics, "She ain't got no money/Her clothes are kinda funny/Her hair is kinda wild and free/Oh but love grows where my Rosemary goes…" As a result of this trend, the old-school pop song saw an astounding growth of 1,490 percent in streams in the 10-day period between Dec. 25, 2021 and Jan. 3. "Love Grows (Where My Rosemary Goes)" even broke into Spotify's U.S. top 200 Chart, sitting just outside of the top 100. 
Another classic 70s track that has found new life thanks to TikTok is the iconic hit "Dreams" by Fleetwood Mac. When TikTok user "Dogg Face," whose real name is Nathan Apocada, stole everyone's hearts with a clip of him skateboarding while holding a bottle of cranberry juice and singing along to "Dreams," the tune was brought back to life. A whole new generation became enamored with the sweet melody of Stevie Nicks' soothing serenade. After Apocada's clip went viral, the song returned to number two on the Rolling Stone 100 chart, reentering commercial charts for the first time in over 40 years. Apocada even received a shoutout from Stevie Nicks and Mick Fleetwood themselves after the reemergence of their hit song prompted the superstars to create their own TikTok accounts. 
A more recent "throwback" that has caught the attention of TikTok users is sister band Aly & AJ's "Potential Breakup Song." This 2007 single from the duo, whose full names are Alyson and Amanda Michalka, made an exciting return to popularity due to its angsty teen breakup lyrics that resonated with Gen Z-ers. Clips of young people lip-syncing to the song went viral across the app, bringing about an epic comeback for the Michalka sisters. There was such a resurgence in "Potential Breakup Song" across TikTok that the artists were prompted to re-record the single a decade later—this time, featuring explicit lyrics. One year after their return to the spotlight, the duo dropped their first album in 14 years. 
TikTok has proven to have the uncanny ability to launch songs new and old into the stratosphere. The app's unique power, combined with Gen Z's fascination with bygone eras and the proliferation of streaming services in the music industry, makes it possible for even just a song clip to go viral and bring the entire tune to unprecedented popularity. 
2022 iHeartRadio Music Award Nominees Announced
by John Downey '23 on February 18, 2022
A&E Co-Editor
---
Arts & Entertainment
---
2022 iHeartRadio Music Award Nominees Announced
Music Fans Ready to Celebrate the Memorable Songs and Artists of the Past Year
Talia Rueda '23
Nominations for the 2022 iHeartRadio Music Awards were released on Jan. 27. The nominees represent categories ranging from country music to dance music and constitute the most-listened-to artists and songs of the past year. 
The awards ceremony itself will air live from the Shine Auditorium in Los Angeles on Tuesday, March 22. Not only will the show highlight 2021's iconic moments in music, but it will also offer music fans an exclusive look into what they can expect from their favorite artists in the coming year.
Notably, while the nominations have been released, many other details regarding the awards ceremony have yet to be announced, including the line-up of performers, which is one of the main reasons why fans tune into the iHeartRadio Music Awards.
This mystery surrounding the show's production, however, effectively works to generate excitement about the ceremony among fans and in the media. Indeed, it prompts excited speculation about the possibilities of star-studded lineups and never-before-seen-collaborations. 
Another fun aspect of the iHeartRadio Music Awards is that they allow music fans to focus on artists and projects that they may have forgotten about over the course of the previous year, given how many artists release new material throughout the 12 months since the last ceremony.
One category in which this is typically not the case, however, is song of the year. The artists nominated in this category are those whose tracks have consistently met with great critical and commercial success throughout the year and are certainly recognizable to any music fan. This year's nominees are "Bad Habits" by Ed Sheeran, "drivers license" by Olivia Rodrigo, "Easy On Me" by Adele, "Kiss Me More" by Doja Cat featuring SZA, "Leave The Door Open" by Silk Sonic, "Levitating" by Dua Lipa, "MONTERO (Call Me By Your Name)" by Lil Nas X, "Peaches" by Justin Bieber featuring Daniel Caesar & Giveon, "positions" by Ariana Grande, and "Stay" by The Kid LAROI & Justin Bieber.
The iHeartRadio Music Awards are also exciting for music fans because of the wide range of categories in which artists can be nominated: no matter one's taste in music, there is certain to be a category that they are excited for, especially since there are several categories whose winners are decided by viewers.
For example, one "socially voted category" recognizes America's favorite TikTok song. This year's nominations for the category are: "Beggin'" by Måneskin, "good 4 u" by Olivia Rodrigo, "Just For Me" by PinkPantheress, "Kiss Me More" by Doja Cat featuring SZA, "MONTERO (Call Me By Your Name)" by Lil Nas X, "Stay" by The Kid LAROI & Justin Bieber, "Thot Sh*t" by Megan Thee Stallion, "TWINNEM" by Coi Leray, "Up" by Cardi B, and "Woman" by Doja Cat.
Thus, while the iHeartRadio Music Awards recognize today's most popular musicians and their moving works, they nominate and awards these musicians with the ordinary people listening to this music in mind, whether that be through the ceremony's more traditional-style awards in which the organization itself recognizes the artists they believe best represented a certain musical genre to listeners or through the newer style of awards that allows listeners, themselves, to decide the best of the best. 
For this reason, while the iHeartRadio Music Awards will only be holding its ninth award show this year, it is sure to solidify its place in the long tradition of music awards shows for years to come. 
Long Live the Legacy of Taylor Swift
by The Cowl Editor on December 11, 2021
---
Arts & Entertainment
---
Long Live the Legacy of Taylor Swift
How the Artist's Career has Already Blazed Trails for New Stars
Julia McCoy '22
How does society judge an artist's influence? Success is often judged not only by their accolades, but also by their ability to influence future generations of artists. That is exactly what Taylor Swift has been able to do throughout her career. Even more impressive: she's only 31 years old (32 later this month). 
Since her debut album, Taylor Swift, hit the radio in Oct. 2006, Swift has accumulated eleven Grammy awards and become the most decorated artist in American Music Awards history. Swift has released nine studio albums and is beginning to re-record those albums that she does not yet have ownership of, with two of them already released this year. 
Something that the well-decorated artist has been aware of, however, is the possible ephemerality of her career and fame. On her re-recorded album, Red (Taylor's Version), Swift released a song "from the Vault" featuring Phoebe Bridgers titled "Nothing New." Originally written in 2012, it speaks to Swift's fears of losing her "radiance" as she gets older. Listeners were quick to notice the way that these lines resonate with Swift's career today. Swift sings that new artists will use her as inspiration: "She'll know the way and then she'll say she got the map from me./I'll say I'm happy for her/ Then I'll cry myself to sleep." At 22, Swift clearly feared what the future might hold for her. A decade later, those stars that "got the map" from Swift are luckily also blessed with her devoted support. 
Swift's success on the stage is only complemented by the impact that she has had on younger artists and a newer generation of music. In 2021, artists like Olivia Rodrigo, Conan Gray, and Maisie Peters are among the most prominent "Swifties" gaining their own success in the music industry. 
Rodrigo's Sour is steeped in Swift's influence. Her song, "1 step forward, 3 steps back," features an interpolation of Swift's "New Year's Day" from reputation. After Rodrigo's hit "driver's license" broke records, Swift reached out as a friend and mentor to for the young artist. When sharing the iTunes charts together earlier this year, Swift commented on Rodrigo's post, saying, "I say that's my baby and I'm really proud," a quote inspired by Swift's own mother at the beginning of her career. Rodrigo now sports a ring gifted by Swift that is similar to the style that the elder singer wore while recording Red. 
When Swift lauded Gray's song "Wish You Were Sober" on her Instagram Story, Gray responded, "I honestly feel like you raised me both as a writer and a human and I cannot express in words how much this means to me." Rodrigo and Gray were each given an exclusive first listen to Fearless (Taylor's Version) and were tasked with advertising the first re-recorded album on TikTok. They often identify themselves as Swift's children, calling her "mom" because of her influence on their careers. 
Lastly, Peters is also a fan and took inspiration from Swift's writing style this year. On July 24, 2020—the day that Swift's folklore album was released—Peters found inspiration in Swift's storytelling in "betty" to write her own story-like song, "Outdoor Pool." She was able to understand through Swift that she could craft experiences based on different perspectives. 
Swift's "Nothing New" opened her audience's eyes to how she feels about her career and legacy. As she seamlessly moves through different creative periods, Swift's words and work blaze a trail for generations to follow. And they've already started. 
A Fantastic Weekend of Concerts at PC
by The Cowl Editor on December 11, 2021
---
Arts & Entertainment
---
A Fantastic Weekend of Concerts at PC
Orchestra, A Cappella, and More!
Jack Downey '23
Over the past week, there were many concerts at Providence College as the semester begins to wind down. The first was a performance at 4:00 p.m. on Dec. 3 featuring the PC Orchestra. Helmed by Dr. Sang Woo Kang, the talented musicians captivated the sizable audience with several classical standards such as "Concerto No. 4 in F minor" by Antonio Vivaldi. This song in particular featured absolutely outstanding work by concertmaster Hashim Hassan '23, though it cannot be understated how well the blend of PC students and local musicians performed throughout the duration of the show.
Later that night, at 7:00 p.m., the PC jazz band, directed by Dr. Eric Melley, took the stage over at '64 Hall. The band came out at full force with the Sonny Rollins standard "Tenor Madness," featuring a blazing solo by tenor sax player Tommy "T-Bone" Hebert '23. As the set progressed, the band took on all different styles of music, the most surprising of which being '80s pop. Grace Maffucci '22 joined the group on stage for a couple of songs, the last being "Time After Time" by Cyndi Lauper. Despite the fact that this song is anything but jazzy, the band's sparse rendition, accompanied by Maffucci's standout vocals, made it one of the concert's highlights.
Saturday saw the long-awaited return of rock band St. Joe and the Dorms. Donning Christmas-themed clothing for this performance, the trio tore the roof off McPhail's with a mixture of rock classics and holiday staples, including Wham's "Last Christmas," Chuck Berry's "Run Rudolph Run," and Bruce Springsteen's take of "Santa Claus is Coming to Town." Conrad Drezek '25 held nothing back with his drumming, Griffin May '24 captivated the audience with his guitar playing and charisma, and yours truly held down the fort on bass and vocals, even if that meant nearly suffering a concussion after flying backwards during one of the more energetic songs. One must face physical injury in the name of rock, after all.
Also on Saturday was Lessons and Carols. Returning after a year of hiatus, PC's Liturgical Choir and PC's Chorus joined together and performed classical church hymnals and carols to ring in the season. The combination of music and Gospel readings truly added to the experience. Some highlights included the beginning of the service, with solos by Maffucci and Logan Johnson '23, as well as cantoring by W. Cole Patno '24. Another memorable moment came when Dominican Schola joined the combined group to sing a Gregorian chant. Presiding over Lessons and Carols was Father  Kenneth Sicard, O.P., President of Providence College.
One would be remiss not to mention the a cappella concerts that occurred this past weekend. The three groups, Strictly Speaking, Anaclastic, and Special Guest, held two shows. The first fell on Dec. 3 at  7:30 p.m.; the second, Sunday at 3:00 p.m. Having two shows turned out to be a prudent move, since people absolutely packed Smith Concert Hall to see the groups perform. First on stage was Anaclastic, the all-female group. The audience was left speechless by the beautiful harmonies and powerful solos that radiated from the stage, the natural reverb of the concert hall making the group sound like one three times their size. 
After them came Strictly Speaking, the co-ed group. They had the audience raving as they sang their way through multiple fan favorites, including Lorde's "Bravado," which was led amazingly by Grace Stewart '23. The set closed with Bastille's hit "Pompeii," with Jack Wilmot '24 taking lead as the rest of the group dutifully backed him up throughout. 
The final of the three to perform was the all-male group, Special Guest. Coming out with gusto, the group grabbed the attention of those in attendance with their clothes, which featured blazers and turtlenecks, as well as their entertaining stage presence. The latter was exemplified by members of the group dancing during some of the songs. One of the highlights was The Bee Gees' "More Than A Woman," which featured Dom DaSilva '24 on lead vocals. Their set concluded with a show-stopping rendition of Silk Sonic's "Leave The Door Open" with solos by Christian Willett '24 and Nolan Donato '22, and on that note, the door closed.
This past weekend was truly an eventful one for music at Providence College, and it was great to see how positive of a reaction each event received. Hopefully, such musical events at Providence College will be met with this appreciation next semester and for years to come.
How Storywriters Inspire Songwriters
by The Cowl Editor on December 11, 2021
---
Arts & Entertainment
---
How Storywriters Inspire Songwriters
Popular Musical Artists Take Inspiration from Famous Works of Literature
Madison Palmieri '22
From The Great Gatsby to the Harry Potter series, many well-loved novels have inspired hit movies or television shows. Less frequently discussed, however, is the degree of inspiration that the world of literature provides the music industry. 
Some examples of this phenomenon are more obvious than others. For instance, several tracks from famed English heavy metal band Iron Maiden, "Brave New World," "Lord of the Flies," "Rime of the Ancient Mariner," and "Murders in the Rue Morgue," retell the literary works of those same names by Alduous Huxley, William Golding, Samuel Taylor Coleridge, and Edgar Allen Poe, respectively. 
Another renowned artist who has adapted literature into his music is Elton John. Like Iron Maiden, John has a song titled "Lord of the Flies." Another one of his tracks, "All Quiet on the Western Front," is based on the famous World War I novel of the same name by Erich Maria Remarque. Although its title is a bit less obvious, yet another Elton John song, "Restless," is inspired by George Orwell's 1984.
Similarly inspired by this dystopian novel is John's fellow musician David Bowie. Three of Bowie's songs, "1984," "Big Brother," and "We Are the Dead," retell aspects of Orwell's book.
Yet another famous act was compelled to write a song about 1984: Tears for Fears. While the group's song "Everybody Wants to Rule the World" is a less obvious tribute to Orwell than Bowie's tracks, a close look at the lyrics, especially the bridge, makes it clear where the band drew their inspiration for the song from.
British rock band U2 has taken a unique approach to literary allusions in their discography. They named their 13th studio album, released in 2014, Songs of Innocence and named their 14th studio album, released in 2017, Songs of Experience. These titles are directly taken from a collection of poetry by William Blake. Blake originally published Songs of Innocence in 1789 before republishing it with new poems in a combined volume titled Songs of Innocence and Experience in 1794. Notably, like Iron Maiden and Elton John, U2 was also inspired by Lord of the Flies. Their song "Shadows and Tall Trees" off their debut album Boy takes its name from the seventh chapter of Golding's novel.
Another British rock act inspired by literature is Bastille. Their song "Icarus" retells the myth of the same name, "Four Walls (The Ballad of Perry Smith)" recounts the true events detailed in Truman Capote's In Cold Blood—and name-checks the novel's title—and "Weight of Living, Pt. 1" relates the events of "The Rime of the Ancient Mariner." Also, in a Twitter Q&A, Bastille frontman Dan Smith revealed that the group's song "Poet" was inspired by Shakespeare's Sonnet 18.
Folk rockers Mumford and Sons have similarly taken inspiration from sources ranging from The Bard to 20th century American literature. "Sigh No More" is inspired by Shakespeare's Much Ado About Nothing and actually incorporates multiple lines from the play into its lyrics. "Dust Bowl Dance" is an interpretation of John Steinbeck's The Grapes of Wrath. Their song "Timshel" was inspired by another Steinbeck novel, East of Eden.
Other notable literary-inspired tracks include "If I Die Young" by The Band Perry, inspired by Alfred, Lord Tennyson's "The Lady of Shalott," "Cassandra" by ABBA, inspired by Homer's The Iliad, "For Whom the Bell Tolls" by Metallica, inspired by Ernest Hemingway's novel of the same name, and "The Ghost of Tom Joad" by Bruce Springsteen, inspired by The Grapes of Wrath.
Another song, "Lost Boy," was inspired by J.M. Barrie's Peter Pan. More specifically, singer-songwriter Ruth B. had the idea for the track when she was watching Once Upon a Time, a television series that weaves different fairy tales and similar stories together and places their characters in the modern world.
It should come as no surprise that the artist whose fans have nicknamed her "the music industry" boasts perhaps the most impressive amount of literary references across her eleven-album discography. Indeed, while Taylor Swift's most obvious homage to literature is her smash-hit "Love Story," which retells Shakespeare's Romeo and Juliet and includes a nod to Nathaniel Hawthorne's The Scarlet Letter, the singer's albums are full of tributes to her favorite novels and characters.
1989's "Wonderland" plays off of Lewis Carroll's Alice's Adventures in Wonderland; reputation's "Getaway Car" borrows from the opening lines of Charles Dickens' A Tale of Two Cities and "This Is Why We Can't Have Nice Things" from that same album name-checks The Great Gatsby.
However, it is Swift's two most recent albums—rerecordings not included—sister records folklore and evermore, in which her love of literature is most visible. On the former, "cardigan" references the Peter Pan characters Peter and Wendy, "invisible string" gives a nod to a famous line from Charlotte Bronte's Jane Eyre, "illicit affairs" paraphrases Robert Frost's "The Road Not Taken," and "the lakes" name-checks famed poet William Wordsworth—who resided in England's Lake District.
On the latter, "'tis the damn season" directly incorporates "The Road Not Taken" as a lyric, "tolerate it" subtly retells Daphne du Maurier's Rebecca, and "happiness" alludes to The Great Gatsby's infamous green light.
Needless to say, story-writers have provided songwriters with plenty of inspiration across all genres of literature and music alike. Just as directors and actors bring book-to-screen adaptations to life, musicians build upon others' works and create new and enjoyable forms of art.
Album Preview: Red (Taylor's Version)
by The Cowl Editor on November 4, 2021
---
Arts & Entertainment
---
Album Preview: Red (Taylor's Version)
Fans Ready to Feel "Happy, Free, Confused, and Lonely in the Best Way"
Olivia Riportella '25
Swifties: the time is near. Red (Taylor's Version) will officially be out next week. For those who are not Swifties, do not worry: here is everything you need to know about Taylor Swift's latest re-recorded album.
Swift is adamant that musicians own their own work, and acquiring such ownership has been an overlooked struggle which artists often face in the music industry. She has been busy re-recording six—that is right, six—of her nine studio albums recorded with Big Machine Records, since the rights to the master versions of them were sold to Scooter Braun. Braun proceeded to sell the masters to an investment group for payout. Swift claims that she was not given the opportunity to purchase them herself, and to make the best of this bad deal, she has decided to re-record these "stolen" works, carefully re-creating an astounding 25 to 30 songs per album.
Red, released in October 2012, is Swift's fourth studio and features 16 tracks. Upon release, Red was a massive success, with smash-hit singles such as "22," "We Are Never Ever Getting Back Together,"  and "I Knew You Were Trouble." Notably, "We Are Never Ever Getting Back Together" landed Swift her first career Billboard Hot 100 No. 1 single. Red debuted at No. 1 on the Billboard 200 and remained on the chart for 171 weeks while also selling 1.21 million copies. 
Red (Taylor's Version) will feature a whopping 30 tracks with nine bonus songs from the vault. One of these tracks is "All Too Well (10 Minute Version)," which is the original demo of the heartbreaking album classic, "All Too Well." Fans have been eager to hear this version for years, and they are finally getting it after many teasers and hints. Swift released the full album tracklist after testing her fans with a word search that contained the names of the new tracks' titles. There are some big-name collaborations featured on these vault tracks, such as Phoebe Bridgers, Chris Stapleton, and longtime Swift collaborator Ed Sheeran. 
This re-record will be the first out of the four albums Swift has released in the last year and a half that will be released on a vinyl format on the same day that it will be released in digital formats. 
Red (Taylor's Version) will be released on Nov. 12, 2021 This date is a full week earlier than the original one she set, Nov. 19, 2021. Fans have speculated that the change came because Swift learned that Adele planned to release her upcoming album, 30, on the 19th, although neither artist has confirmed these rumors. 
In a June statement, Swift wrote, "I've always said that the world is a different place for the heartbroken. It moves on a different axis, at a different speed. Time skips backwards and forwards fleetingly. The heartbroken might go through thousands of micro-emotions a day, trying to figure out how to get through it without picking up the phone to hear that old familiar voice. In the land of heartbreak, moments of strength, independence, and devil-may-care rebellion are intricately woven together with grief, paralyzing vulnerability and hopelessness. Imagining your future might always take you on a detour back to the past. And this is all to say, the next album I'll be releasing is my version of Red."
Needless to say, fans should prepare to be taken on an emotional rollercoaster with Red (Taylor's Version).
My Music
by The Cowl Editor on November 4, 2021
---
Poetry
---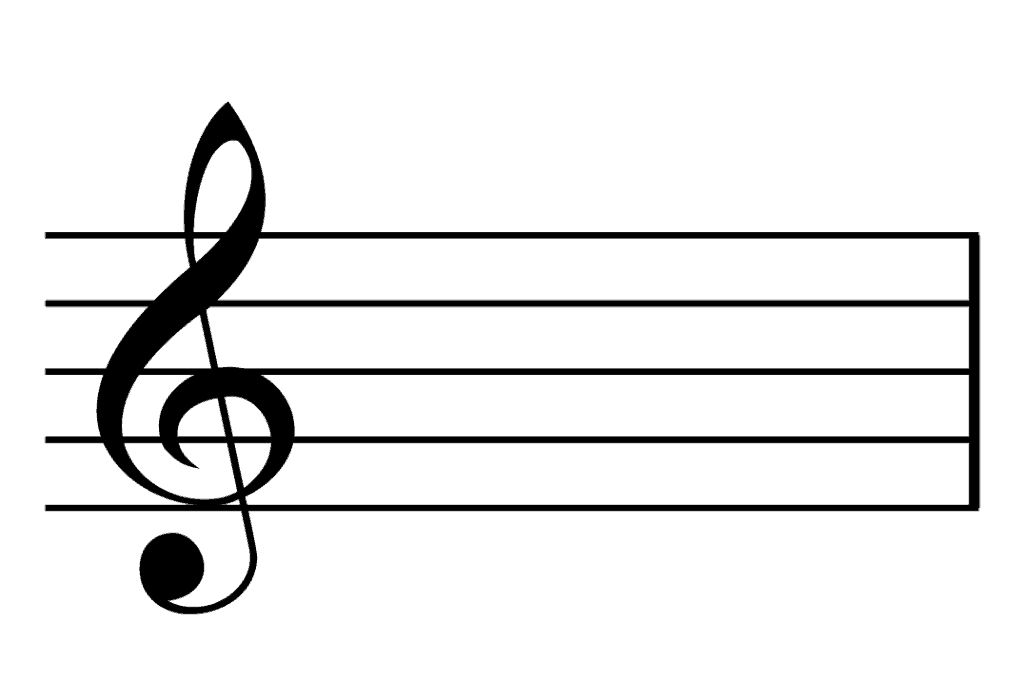 by Max Gilman '25
I cease to dry my body,
As my towel falls to the wet floor,
Soaking the towel,
In puddles of shower water,
I stand there for a brief moment,
While listening to a melancholy song,
And I think about it,
The song I am playing,
And I think about them,
The people outside the shower,
Hearing my music,
I think about how the song might make 
them feel.
Small droplets of water begin to fall from my skin,
I then think of how the song makes me feel.
The song makes me feel pleasant
But thoughts of them
Crowd my mind,
Like a hoarder's house,
Filled with the same item,
The dripping of water begins to stop,
They,
The ones who listen to my music,
Beyond the shower's curtain,
Do they really care about my music?
My music,
But I don't own any music.
How can one
Own art?
I notice that the sound of water hitting the tiled ground has stopped,
And now my towel is drenched,
In the water below me.
Before I reach for my towel
I begin to reconcile,
To myself,
About the music,
But before I can conquer a cohesive thought,
The song ends.
I never took a moment to enjoy it.
It's quite ironic,
To stand here alone,
So naked as to only hone my bare skin,
But shielded by an inch-wide shower curtain,
Unseen by those observing my music.
My music,
My mind in thought.