A Closer Look at The Life Support Tour
by The Cowl Editor on November 4, 2021
---
Arts & Entertainment
---
A Closer Look at The Life Support Tour
Madison Beer's Authentic Connection With Her Audience
Talia Rueda '23
Madison Beer has finally made her touring debut eight months after her first album, Life Support, was released. She has added an exuberance to the world of pop, not only with her histrionic tendencies, but also with her eagerness to relate to her audience. Beer has had a devoted online fan base since 2013, when she was discovered by Justin Bieber.
Beer's first string of live shows proves the potential that Bieber saw in her eight years ago, while also finally allowing the connection that has been developing between her and her followers since 2013 to manifest itself into a tangible experience. 
Throughout the album, Beer works to evoke emotions from her listeners through an expression of her own experiences. Although she succeeds in doing so throughout the entirety of the record, it is quite possible that this endeavor is even more powerfully realized during a live performance, hence fans' excitement for The Life Support Tour. 
Beer's lyrics display a universal nature that perfectly relates to the young generation that mostly comprises her fanbase. For example, one track from Life Support, the third song she performs during her tour setlist, is "Stay Numb And Carry On," which includes the lyrics, "Stay numb and carry on/Too young to hate someone/Truth is, it was never love/Your fault if you thought it was."
These lyrics hold great importance. Obviously, they are the first words in the song, so they are the first that the crowd hears. More notably, however, while they appear to be quite standard lyrics for an artist such as Beer, her audience knows the significance these words hold for the artist and her personal experiences.
Beer's online fanbase has followed her through her seemingly iconic but apparently emotionally abusive relationship with fellow social media star Jack Gilinsky. Additionally, she has been questioned by the media for years about her stunning appearance, with rumors circulating about whether she had undergone plastic surgery procedures and snide remarks that she should just "stick to modeling" rather than pursue a music career.
With this knowledge of Beer's personal life in mind, the crowd is already on their toes as those lines open the third track as they are well-aware of their meaning. Audience members know why Beer has preferred to stay numb to the pain instead of reacting. 
Fans also relate the feelings she describes to their own lives. Indeed, Beer's main fanbase, members of Gen-Z, are around the same age as her.
Beer has done a fantastic job of not only forming her community of fans, but also maintaining it. Indeed, she has birthed an audience that is receptive to her life experiences and journey as an artist, and she shares these moments with fans on stage. On social media, videos have circulated in which she demonstrates her intense gratitude to her fans during her live shows, visibly crying while thanking them.
Since Beer's first performances on The Life Support Tour, she has posted several remarks on social media that showcase the magic of an artist's developing career on their first tour. She writes, "What an absolute dream come true," and, "Can already tell I'm probably gonna cry tonight sheesh I've sprung a leak."
Aside from her evident emotional connection with her fans, other notable aspects of Beer's tour set include those that showcase a more fun side to the artist. "Girl power" anthems including "BOYSH*T," "Baby," and "Good In Goodbye" offer the same emotions as songs like "Stay Numb and Carry On" but take an entirely opposite approach to expressing them. Indeed, although Beer discusses similar ideas in these anthems, such as ending relationships or false rumors, she addresses them with more power and capability in the former than in the latter. Performances of such songs are the moments of Beer's set that are the most pulsating: when her strength is exemplified in her jolting bass rather than her wallowing chords.
Throughout the first half of her set, Beer appears inside of a clear rectangular cube and is pulled around the stage by her dancers. As the show progresses, she ditches the cube and inches closer to the audience. This choreography unfolds as she sings her more intimate songs—the tracks that listeners fell in love with in the first place.
In many ways, the concept of the cube confining Beer at the beginning of her performance, but then no longer being able to contain her, shows her growth as an artist. Life Support deals with serious subject matter, such as Beer's battles with borderline personality disorder, abusive relationships, and detrimental false narratives about her. Beer has emerged victorious from these fights and rid herself of the means by which the industry has tried to confine her.
An artist's first tour aims to showcase an ability to conquer the muddled exterior of the world and focus solely on a connection with fans for the first time. Beer has done just that.
Album Review: Lorde's Solar Power
by The Cowl Editor on October 7, 2021
---
Arts & Entertainment
---
Album Review: Lorde's Solar Power
The Personal Growth of the Artist and Her Listeners
Talia Rueda '23
Lorde came into the music industry in 2013 in full force. She offered a distinctive music style to the world of Tumblr-lovers while also being highly relatable. Her first album, titled Pure Heroine, gave listeners the iconic singles "Royals" and "Ribs" that still evoke the utmost emotion today, even after fans have graduated from the grunge-Tumblr era. Lorde's first album did exactly what it was meant to do as she entered the industry, which was to make her mark as a blossoming artist. She was young, and so were her listeners, who were displaying their emotions on social media for the first time. Indeed, in several ways, the artist and her listeners have grown up together.
This was certainly evident with Lorde's second album, Melodrama, which blessed listeners' ears in 2017. Fans saw a new chapter of the singer's life, one with a less innocent point of view. The album's title was a superb fit for its content, and the artist successfully appealed to listeners' emotions. Something was different this time around: Lorde was growing up and learning to navigate the brutality of being a young woman.
So, what stage of life are Lorde and her fans at with her third album, four years later? Its title offers a clear indication of the answer to this question.
Solar Power was released on Aug. 20, 2021. Listeners were anxious to see what Lorde was going to make them feel this time. What many have probably found, though, is that Lorde did not have to make them feel anything: they were already on the same page.
The album demonstrates a significant amount of growth from her last release four long years ago. This did not come as a surprise. Not only had Lorde taken four years to release a new project, but she also removed herself from the grid in the meantime, disappearing from both social media and the public. Avid followers know that she took time to reflect, perhaps on her grief as shown on Melodrama, or maybe on climate change as she traveled from New Zealand to Antarctica.
One thing is clear from her new release—Lorde seems truly content and untroubled. In a departure from her past albums, her lyrics and production have a new sense of freedom, and she seems to want her listeners to feel the same delight she has been experiencing. For instance, Solar Power's second single, "Stoned at the Nail Salon," contains lyrics expressing a carefreeness that seems so different from the intensity of Melodrama. These lines read, "Cause all the music you loved at sixteen, you'll grow out of / And all the times they will change, it'll all come around / I don't know / Maybe I'm just / Maybe I'm just stoned at the nail salon again."
These lines seem to perfectly capture Lorde's internal growth. Indeed, "Stoned at the Nail Salon" in particular discusses how her mindset has changed from when she was 16 years old. She also acknowledges that it is okay to grow apart from the habits and interests of one's youth.
In addition to the lyrical differences between the artist's earlier work and her latest release, the production of Solar Power takes an easier approach. The music itself is much more simple and reserved in its organization. Lorde even allows some harmonies from other artists on this album, including iconic indie singers Phoebe Bridgers and Clairo. In these and other aspects of the album, from lyrics to harmonies, it is clear that Lorde has become significantly lighter and seems glad to share this radiance with listeners.
Lorde's newfound perspective, as expressed on Solar Power, embodies the new chapter of life that she is in. After years of privacy and remoteness, she is back to showcase how she has healed.
Many of Lorde's fans have felt the emotions expressed on her highly personal first and second albums, drawing connections between her life and theirs. Her listeners have always been on the same page as her. Solar Power is different, though. If fans did not already feel a connection to the relief that Lorde has experienced, they will after listening to the album. The artist has chosen to nurture healing and peace in her own life, and the album's therapeutic softness may do the same for listeners.
PC's A Capella Groups Face Off in a Riff Off
by The Cowl Editor on October 7, 2021
---
Arts & Entertainment
---
PC's A Capella Groups Face Off in a Riff Off
Pitch Perfect-Inspired Event Draws Music Fans to McPhail's
Grace Whitman '22
On Thursday, Sept. 30, Providence College's three A Cappella groups, Special Guest, Strictly Speaking, and Anaclastic, competed head-to-head in their annual Riff Off. Hundreds of students packed into McPhail's, with standing-room only starting 30 minutes before the Riff Off began. Hosted by Board of Programmers' Olivia Lescinskas '22, the event started off with a spin of a wheel containing three song categories, one for each of three rounds: "TV Show Theme Songs," "Love Songs," and "Throwbacks." The winner of each round was to be determined by which group earned the loudest cheer from the audience in McPhail's. 
The contest was not quite held exactly how it was in the Pitch Perfect movies, which provided the inspiration for the event. In the films, different groups interrupt one another with different songs, joining the last word of one song with the first word of a new song. At the McPhail's event, in contrast, PC's A Cappella groups were given each round's category and asked to perform a song in that category. 
Special Guest hit the stage first, belting out the theme song from Phineas and Ferb. It was a funny way to start off the night, with the crowd singing lyrics like "Come on, Perry!" back at the group. The next song came from Anaclastic with their rendition of "Leave it All to Shine," a mashup of the iCarly and Victorious theme songs. Although the audience certainly enjoyed both renditions, the clear winner of the first round was Strictly Speaking with their performance of The Rembrandts' "I'll Be There for You," more commonly known as the Friends theme song, led by Sorieba Fofanah '22. 
After a quick break, during which the audience snagged some Insomnia Cookies, the show was back for the second round, which was dedicated to love songs. It opened with Anaclastic performing "Love Story" by Taylor Swift. Next, Strictly Speaking sang "Isn't She Lovely" by Stevie Wonder. 
While both groups finished to raucous applause, it was the all-male group, Special Guest, that slammed the door shut on the competition with their rendition of Silk Sonic's "Leave the Door Open." Christian Willett '24 and Nolan Donato '22 brought Bruno Mars' suave to the stage and the rhythm and beat created by the rest of the group had the audience enthusiastically voting for them to win that round. 
The final round was dedicated to "throwback" songs. In a clever homage to Pitch Perfect, Strictly Speaking sang Kelly Clarkson's "Since U Been Gone"—much more eloquently, however, than the auditioners in the movie performed it. Special Guest's final song, "Mambo No. 5," was led by Dougie Schettino '23. "Mambo No. 5" was the perfect song for Special Guest to showcase their vocal abilities and pull the audience into the performance. Indeed, what sets Special Guest apart is their ability to get a crowd excited about their performances and about A Capella in general. 
Anaclastic closed the Riff Off with a throwback to 1996. Their performance of "Wannabe" by the Spice Girls, led by Maddie Rich '24 and Caleigh Lynch '23, earned the loudest applause of the final round, resulting in a revote for the entire event. 
Although there were certainly loud cheers for all the groups and it was hard to truly measure how much applause each received without a decibel meter, Strictly Speaking was crowned the winner of the 2021 A Capella Riff Off. 
Be on the lookout for more events hosted by the A Capella Club this semester, including their fall concert. 
A Milestone in the "Free Britney" Movement
by The Cowl Editor on September 3, 2021
---
Arts & Entertainment
---
A Milestone in the "Free Britney" Movement
Spears Makes Gains in Her Fight for Freedom
By Nikki Idelson '22
For the past thirteen years, American singer and pop culture icon Britney Spears has been forced to live under an arrangement known as a conservatorship. According to The New Yorker, a conservatorship is "a legal structure in which a person's personal, economic, and legal-decision making power is ceded to others." It is "intended for people who cannot take care of themselves."
Spears' conservatorship was enacted nearly fifteen years ago due to personal struggles that affected her decision-making skills. However, since then, the singer has received the help she needed and experienced much personal growth as a result. For this reason, she and her fans have fought for her to be free from the conservatorship's control in a movement dubbed "Free Britney."
At the center of Spears' battle for freedom is a struggle against her father, Jamie Spears. She and her legal team have been seeking his immediate removal as one of her conservators. Until recently, it appeared that he would retain control over his daughter's life and affairs.
However, on June 23, the singer was finally granted time in court to share how truly controlling the conservatorship has been. This court appearance was significant as Spears' team had previously not allowed her to discuss the conservatorship with anyone. She gave a heart-wrenching testimony about how her life has been controlled.
According to Spears, the limitations on her freedom include everything from only being allowed to post certain content on social media to a lack of autonomy to make decisions about her own body. For instance, she is unable to remove her IUD. According to NPR, Spears explained that, "I wanted to take the IUD out so I could start trying to have another baby. But this so-called team won't let me go to the doctor to take it out because they…don't want me to have children."
In court, Spears was completely open and honest about her feelings towards those responsible for her limited freedom. According to NPR, when talking about her father, she reflected on "the control he had over someone as powerful as [her]" and asserted that "he loved the control to hurt his own daughter, 100,000%. He loved it." This statement suggests that Spears' father has encouraged the conservatorship to continue not out of concern for his daughter, but rather because he enjoys having complete control over her.
Spears also shared what touring has been like under her conservatorship. She discussed how in 2018, she was forced to go on tour and work incessantly under the threat of punishments such as "not being able to see her kids or boyfriend."
The singer's heart-breaking testimony makes evident that her conservatorship has resulted in a complete loss of freedom and control over her own life. While some fans have been hoping that members of her team would help her cause, many of them, especially her father, have financially benefited from her conservatorship: her money and success have provided them with housing and other forms of financial support.
Unfortunately for Spears, the court chose not to make a motion for considering even minor changes to the conservatorship. However, since her appearance in court, there has been a small victory in the fight for her freedom. According to NPR, "Jamie Spears has filed a document in Los Angeles Superior Court agreeing to step down as the conservator of his daughter's estate." Even though this is not a complete win for Spears, it marks a promising first step towards ultimately regaining her freedom.
Indeed, she has finally been able to speak her truth, and the public has finally been able to hear how controlling the conservatorship is. For Spears and the devoted members of the "Free Britney" movement, these small wins are promising signs of victories to come.
A Preview of Ed Sheeran's Anticipated New Album
by The Cowl Editor on September 3, 2021
---
Arts & Entertainment
---
A Preview of Ed Sheeran's Anticipated New Album
The Musician Returns to the Spotlight With '='
By Grace O'Connor '22
Ed Sheeran is once again in the spotlight, this time with the anticipation surrounding the Oct. 29 release of his new album, '=.' It has been four years since he released his last traditional album, '÷,' so fans are excitedly awaiting the day that they can enjoy his newest release.
The Guardian describes how "Sheeran had trailed the album with an image of a chrysalis, with butterflies featuring on the album cover itself. Speaking on Instagram Live while on holiday with his family, he said the imagery represents 'new life – I've been through, over the last four years, different experiences in life, including getting married, having a kid, losing a friend."
Evidently, these major life events have given Sheeran plenty of inspiration for '=.' Fans and music critics alike are expecting it to be an impactful record and a strong representation of Sheeran's talent based on the previews the musician has offered so far.
On Aug. 25, Sheeran performed a small show at hmv Empire in Coventry, England. He introduced two love songs, "First Times" and "Overpass Graffiti." The hit-heavy set also featured recent singles "Bad Habits" and "Visiting Hours." A close examination of the lyrics and composition of these songs reveals that they were put together with focus and contemplation. Sheeran reflects on small, impactful moments, turning them into works of art that are both meaningful to him and relatable to fans around the world.
'=' features 14 new songs. Interestingly, the album's final tracklist was significantly cut down from an original set of songs. According to The Guardian, Sheeran described the process of making final decisions about which tracks to include on the album as "painstaking." However, of the songs that made the final cut and the album as a whole, he said, "'They all have their place – I love it, I think it's the best piece of work I've done, it's cohesive and it feels great." It certainly seems that this album has been carefully crafted and will truly represent Sheeran's hard work and the growth he has experienced over the course of his career.
Indeed, the amounts of time between the release of each one of Sheeran's albums highlight different turning points in the singer's life, making his discography uniquely heartfelt and impactful. In a recent statement, Sheeran described '=' as "a coming of age record" and stated, "I've never been more proud of a body of work."
For those eager to learn more about the upcoming release, Variety offers a sneak peak. The magazine describes that "thematically, '=' finds Ed taking stock of his life and the people in it, as he explores the varying degrees of love ('The Joker And The Queen', 'First Times', '2step'), loss ('Visiting Hours'), resilience ('Can't Stop The Rain') and fatherhood ('Sandman', 'Leave Your Life'), while also processing his reality and career ('Tides')."
Sheeran's career has been filled with many highs. For instance, his 2014 album 'x' was the 49th best-selling album ever in the UK. After releasing his third album '÷,' he embarked on a world tour that would become the highest-grossing and most-attended tour of all time.
Much of Sheeran's success has to do with his dedicated fans who not only relate to his music, but are also in awe of his unique, pure talent. Over the course of the past ten years, his career has skyrocketed and he has become a household name.
His career is being especially celebrated this year as the tenth anniversary of the release of '+,' his debut album, approaches on Sept. 9. Loyal fans who have been with the musician all these years, as well as the fans he's won during this time, are excited to see where Ed Sheeran's career will take him, and are counting down the days until they can hear his latest masterpiece on Oct. 29.
A Successful Summer in the RI Music Scene
by The Cowl Editor on September 3, 2021
---
Arts & Entertainment
---
A Successful Summer in the RI Music Scene
Local Bands, Venues Resume Live Performance
By Jack Downey '23
The summer of 2020 was a bleak  time for musicians everywhere, especially those performing live shows. As the COVID-19 pandemic raged throughout the world, people were forced to spend much of their summers hunkered down, biding their time until life began to return to normal.
However, to say no good music came out of this time would be a lie. Many artists capitalized on their newfound abundance of free time to write and record. Nonetheless, there was a sense of tension regarding what would become of the music industry.
However, the summer of 2021 was a completely different picture. With a brief window of semi-normalcy made possible by the COVID-19 vaccines before the Delta Variant began fighting back, music surged back into the world. Suddenly, concerts and other live music events became commonplace once more. Although there were still certain rules in place to mitigate the re-emergence of the Coronavirus, live music was definitely back in season.
Rhode Island was no exception to this resurgence. As people began to feel more comfortable stepping out of the safety of their homes, Providence venues such as Dusk and Askew offered them fun places to go. The former began to host spacious outdoor shows and the latter hosted socially-distanced open mic nights. Eventually, as COVID-19 cases lowered even more, both of these places began to host weekly concerts that were booked in the blink of an eye. Local bands jumped at the chance to get back to doing what they love, and many played to record crowds as Rhode Islanders, starved of the live music experience, flocked to shows.
The need for live music was so great that some bands took matters into their own hands and hosted large house shows as the most popular local venues slowly reopened. For instance, Atomic Action and Youth Distribute, two record labels from Middletown, Rhode Island, threw barn shows. The first one of these performances was hosted on June 14 at Simmons Farm and featured a bill including local legends Bullet Proof Backpack as well as Massachusetts screamers Peace Test, New Hampshire-based hardcore band Tossed Aside, and the righteous fury of New Jersey band Gel. Despite the threat of downpours, people showed up en masse to throw down in the mosh pit. Merch was sold in spades, as was vegan food from the Born From Pain food truck. The show ended as lightning began crashing all around, providing a dramatic conclusion to an intense but welcome experience.
Another example of a house venue offering a unique live experience this past summer was the Lake House in North Smithfield. Hosted by Seb Toledo of the band Amanita, shows were held out among the trees near a serene lake. While bands played, attendees could go cool down from the summer heat or simply relax near the water. The atmosphere of this venue is unlike any other in the area, and it will be interesting to see what they do next.
Famed venue AS220, located in downtown Providence, mainly stuck to livestreams. However, referring to these productions as "livestreams" would be somewhat inaccurate, as their production quality was off the charts. Recently, AS220 has begun allowing people back inside their doors, combining limited capacity concerts with their high-grade video productions. This setup gives bands the unique opportunity to have professional live footage and audio at their disposal, an asset that local music groups hardly ever have. These recordings could help give local bands a more legitimate sheen, and AS220 are doing the scene a great service.
Although the Delta Variant now seems to be lurking around every corner, local music does not appear to be going anywhere for now. Hopefully, the forward momentum established during the summer months can continue into the fall, giving local bands more of a chance to do what they do best: create and perform.
Featured "Friar": Father Justin Bolger, O.P.
by The Cowl Editor on April 22, 2021
---
Features
---
by Sydney Olinger '23
News Staff
Father Justin Bolger, O.P., works within faith formation ministries at Providence College. He is also involved in music ministries as he has a background in various types of music. As an assistant chaplain, Fr. Justin also helps to serve the wider campus community and provide for the spiritual needs of the students, faculty, and staff.
Though his faith plays an important role in his life, music is an early passion of Fr. Justin's. His love for music came in the form of both singing and songwriting. Shortly after finding this passion, he signed a record deal with his sister, Maggie. He recorded, toured, and wrote music with her for a period of time. Aside from just recording, touring, and writing, he found a way to connect his two passions: faith and music. Fr. Justin and his sister also played music for masses, youth retreats, and other religious events, which helped him imagine what his next journey might be.
Fr. Justin received his master's degree in philosophical studies at Mount St. Mary's University. While obtaining his master's, he worked as the director of music ministry there, continuing to pursue his love for music. After his time at Mount St. Mary's, Fr. Justin entered the Order of Preachers. In May 2020, he was ordained a priest, eight years after becoming a Dominican. Though it was an exciting moment meant to be celebrated after a long journey, Fr. Justin's ordination was a fairly small event due to COVID-19 regulations. Despite the small affair, he realized it was not the celebration that truly mattered, but instead the experiences to come.
Fr. Justin has worked in a variety of different ministries, both as an ordained priest and as a student brother. Some of these include campus ministry, prison ministry, helping the homeless, and, of course, music ministry. His desire to help others both inside and outside of the PC community demonstrates how much it means for Fr. Justin to act as a servant leader.
As a Dominican, Fr. Justin has helped record music specifically for music ministry. He has recorded four albums of sacred choral music and two albums of bluegrass/gospel music with his band, The Hillbilly Thomists. Students and faculty may remember members of The Hillbilly Thomists serenading the community from a golf cart in the fall of 2020.
"I love the fraternity of the Dominican Order—we live, pray, eat, study, and minister together," said Fr. Justin.
Growing up in a big family, it was not a huge adjustment for him to join the Dominican family here at PC. Fr. Justin was born in Baltimore and raised in Frederick, MD, alongside six siblings. Within his big family, his brother also decided to follow Christ and join the priesthood; he is currently a priest in the Archdiocese of Baltimore. 
Something Fr. Justin carries with him is the Dominican Order's charism "to contemplate and share with others the fruits of contemplation." He acknowledges that this is an important part of the Order, as well as the priesthood, and it is something the friars practice each and every day, studying and sharing the truth as a way of life.
Fr. Justin also thoroughly enjoys the time he spends with students on campus and loves to work with them. "I hope to help lead them in their pursuit of truth. Most of all I hope to lead them closer to Jesus, who is truth personified," stated Fr. Justin.
As a friar and a very faithful person, he loves spreading his knowledge of the Catholic faith and helping students to become active members in the ministry on campus. He shared that he is always available to meet and discuss any topic regarding faith, school, life, or anything else.
Music is for More than Your Ears
by The Cowl Editor on November 14, 2019
---
Opinion
---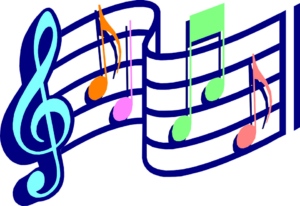 by Katie Belbusti '22
Opinion Staff
Music is a big part of everyone's life. On any day during the week, it seems that music can be heard blasting through the walls of Providence College dorms. It plays at its loudest when you want to sleep, and is non-existent when you are most in the mood to dance. Music plays a big role in each of our lives, especially as students.
Whether you have earbuds in walking between classes, while doing homework, or at the gym, the music we listen to is our own form of self-expression and says a lot about us as people. This is why we should all stay true to our own individual tastes in music, and not conform by only listening to whatever three songs are popuar at a given time.
Weekend after weekend, the same songs are played, and everyone seems to be content with that. But it is a good thing to stand out from the crowd, and for those who appreciate a wide variety of music genres, they should be unafraid to share them. 
Music is more than just something to listen to to pass the time or fill the quietness. Rather, it is something to listen to in order to reflect your mood or maybe even put you in a better one. In this way, music is a form of self-expression, and a way we can form our own individual identities.
Cole Dougherty '22 is not only extremely interested in listening to music, but he also creates his own music that he puts on SoundCloud. Dougherty explains how artists try to create lyrics that people can relate to: "Whatever mood the chords I compose suggest is the mood in which I write my lyrics in. I then take out my G2 pen and my moleskine notebook—writing on pen and paper is the easiest way to convey what I'm feeling for the song. Sometimes my lyrics are about things in real life, but I always try to write things that people will be able to feel."
For those who are more into mainstream music and prefer listening to only pop music, it may not be for the reasons you believe. Grace Riley '22 speaks on the topic of music and listening to pop music, saying, "Music can completely change my mood. I like listening to what's 'in' because you can learn more about an artist that way and can relate to them. Artists have the ability to describe everything you're thinking and feeling, even though you've never met them before. They can put into words what you're feeling." 
Listening to pop music does not always have to be for the same reasons that everyone else listens to that genre—after all, it is called popular music for a reason. 
The concern comes with the lack of exposure that pop music creates, specifically for the teens and young adults of our society. There is so much music that people do not get exposed to because they never put in the effort to listen to anything else besides pop music. 
Embrace the true meaning of music and how listening to music can benefit your life in more than the ways to which you may be accustomed. Let it help your mood and give you something to relate to, but more than that, do not be afraid of having a music taste different from everyone else.