New Year's Eve
by The Cowl Editor on December 9, 2021
---
Poetry
---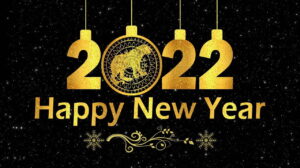 Anna Pomeroy '23
As the year's clock begins to wind down,
I am reminded of the infinite cycle that begins every new year.
As it strikes midnight, we cheer and clink glasses filled with bubbly and
Ambitious hopes for the next months to follow.
Our warming smiles are not the only thing that lights up the room,
Covered wall to wall in gold balloons and confetti.
The reflection of the TV screen's countdown sprawls across our "2022" glasses. 
And while we once again repeat this special night in which
We set personal expectations for the year––
Some seem reasonable and others are placeholders for our dreams––
Our future selves continue to look back on that moment, mocking 
The blissful ignorance. 
Personally, as this time of year begins to roll around once again,
I naturally feel it is necessary to push off any personal efforts in growth 
Until the next 1st of January.
Piling baggage onto my future self that will once again hope to reclaim these goals.