Thankful: A DWC Paper 
by The Cowl Editor on November 18, 2021
---
Creative Non-Fiction
---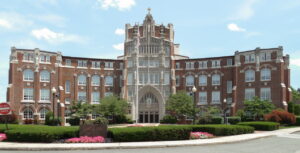 By: Aidan Lerner '22
Since the beginning of time when the first man evolved from clay or fish or from apes, there has been higher education (I would assume). Aidan Lerner '22 is a current student at Providence College who thinks positively about his experience. Lerner is a finance major, a writing minor, and a senior who lives off campus. He is a good example of the type of student who would be thankful to have chosen to go to the College. In this paper, I will argue that Aidan Lerner is thankful he goes to PC because of his living experience, the positives from COVID-19, and his fear of graduating. 
Aidan Lerner has lived in Guzman, Davis, and DiTraglia. Lerner talks a lot about how he liked that he had a bathroom in his room in Guzman, saying, "Having the bathroom was an incredible time saver. Also, it was a good way to make friends because people would barge in to use it" (Lerner,  phone call with his mother). This quote shows that Lerner values comfort because he is clearly lazy and does not want to go into the hall to use a communal bathroom. But I also think it shows that Lerner values the friendships he was able to form. Lerner refers to his direct roommates as "his immediate best friends that he was not really truly close with until second semester which he learned is a natural process for friendship" (Lerner, conversation with Yuck Truck guy). This mangled, contradictory quote shows that Lerner did not find friendship to be an instantaneous process, even though he hoped it would be. It took time, but he learned to appreciate the people around him. Furthermore, this is shown later on when he moved into Davis and then DiTraglia with new roommates. Lerner always talks about how he hates change, but at each spot, he formed new close bonds. I think Lerner had a great living experience because he formed friendships that became as strong as he could have imagined. 
According to Aidan Lerner, COVID-19 was a really bad thing. Many people would agree with that stance, but Lerner is also a legendary COVID-19 survivor who managed to test positive exactly one day before he was scheduled to get his vaccine. Lerner took a lot from the experience that contact-traced all of his roommates and friends. "Yeah, it sucked," an anonymous friend said. "The timing was terrible, and my initial reaction was that I wanted to find Aidan and slap him silly, but unfortunately he had a contagious virus, and I was locked up in a Marriott" (Anonymous, YikYak). I think that Lerner took a lot from this adversity. He reports that his friends were good-natured about the whole thing. It was no one's fault, and they all called him during their quarantines. Lerner really felt loved. That whole year was such a challenge for Lerner, but there were a lot of great things about being isolated with a group of his best friends. Lerner showed through his constant positivity and great memories from that time that Providence College had taught him that his friendships could make even the coronavirus pandemic a less depressing time. 
Finally, Aidan Lerner does not want to leave Providence College, therefore, he must be thankful for the school. Lerner was recently heard saying, "Yes, I will be miserable to leave. I am going to miss this place so much, and I want to just be at this place enjoying time with my friends forever. I definitely do not want to leave these people and have professional responsibilities" (Lerner,  job interview for a job he did not get). This quote shows a lot about Lerner and his love of Providence College. He has a lot of fear for his future, but it seems that it is more born out of his deep appreciation for the campus. I think that Lerner values his experiences so much and has managed to carve out happiness in his senior year. It seems he is reluctant to leave and to possibly fail miserably for the rest of his life alone. 
I think that Aidan Lerner is obviously thankful for this school because it was welcoming to him even though he is shy and anxious, and a virus ruined everyone's fun. This shows that Providence College is a great place that everyone will miss once they graduate. 
Professor Comments: Repetitive, poor central argument, awk, needs better quote integration, C-
Parking Passes: But At What Cost?
by The Cowl Editor on September 30, 2021
---
Creative Non-Fiction
---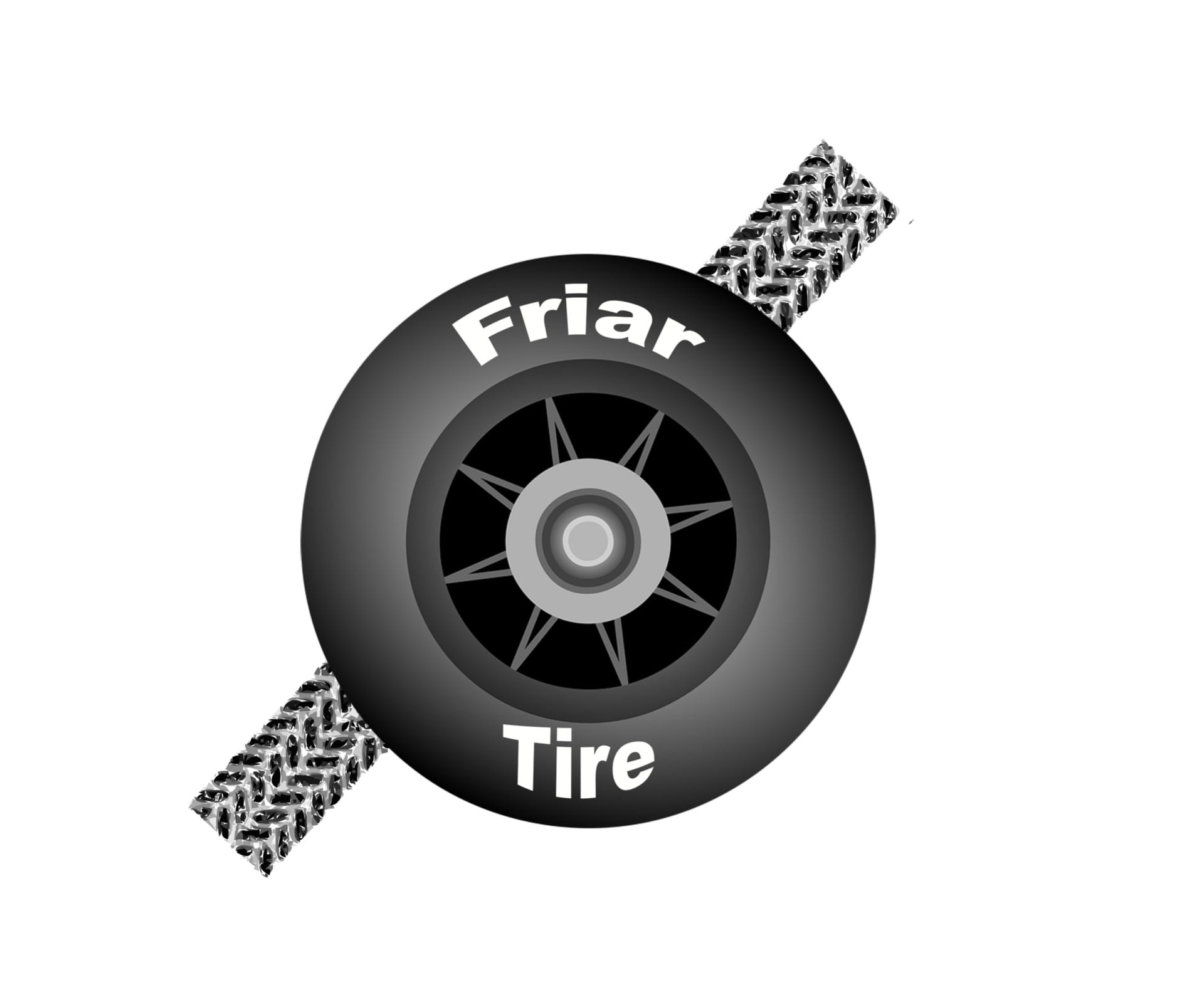 by Kathryn Libertini '23 
This week, when walking through the Fennel parking lot, I witnessed a black Jeep getting towed. Behind it, a student, presumably on the phone with a fellow student, exclaimed, "Bro they're towing my car right now, my parents are gonna kill me. What? Yeah, I had tickets. No, I didn't pay them. My boys told me you don't actually have to pay them. This is going to drain my weekend funds." As I continued walking, I noticed several orange boots and even more green tickets stuck to windshields.  
Few people that have driven their cars on campus have been exempt from at least one ticket. A junior student explained that they lost "the lottery" and really needs their car to "go to Starbucks" and "do other stuff" too. Another student chimed in, raising the point that "all upperclassmen should be allowed to have their cars on campus. I get that it's a small campus and there's not, like, a ton of spots, but it's not fair that I have to rely on my roommate's boyfriend's 2006 Subaru to get around."  
Upon further investigation, many students seem to hold qualms about parking on campus. I overheard a group of students talking at Ray during the lunch rush on Chicken Nugget Thursday, one saying, "I have to keep moving my car to avoid getting tickets. I set an alarm for 2:30 AM to go move it from behind Smith to the parking garage to avoid one. Sometimes I have to hike from behind Schneider back to Mal Brown." To which a friend responded, "Yeah, it's mad annoying. I went to use my roommate's car to go a quarter-mile to grab laundry detergent at CVS, and it had a boot on it. I just ended up buying it on Amazon but, like, still lowkey annoying." So it seems that despite the constant repercussions felt by students in the form of parking tickets, boots, and even towing, students remain steadfast in their commitment to convenience.  
I decided to sit down with an official source to really get a grasp on the situation. I asked the source: "Is it possible to get more parking passes available to students?" The source replied, "No." I followed up, persistent, "Perhaps upperclassmen students that don't win the lottery could then pay for a parking pass? That way fewer students get ticketed and other students don't sneak their cars on campus as often." 
"The lottery passes already cost $200 for the year." 
This marked the end of my investigation. For students with cars, the problem is large and the solutions are few, and frankly, I continue to see flashes of orange and green throughout campus parking lots and garages. Oh, and one last thing, I have never noticed a full parking lot. For real though, could they really not spare a few extra passes? 
Listomania: Things I Forgot at Home
by The Cowl Editor on September 3, 2021
---
Portfolio
---
 Supplies for the elaborate prank I had planned on my roommates

 A fan...I guess I'll just melt

 The pet hamster I was going to smuggle in

 All of my Friars merch

 My Goldfish stash

 Motivation for classes

 A pair of party shoes 

 Room decor that'll make my dorm look less depressing 

 Shower shoes… hopefully the communal bathrooms aren't too dirty 

 Anti-roommate spray

 My sanity 

 A phone charger (sent from my computer)
Friartire : Wish You Were Here: Separation Struggles for Desks and Chairs Everywhere
by The Cowl Editor on September 17, 2020
---
Features
---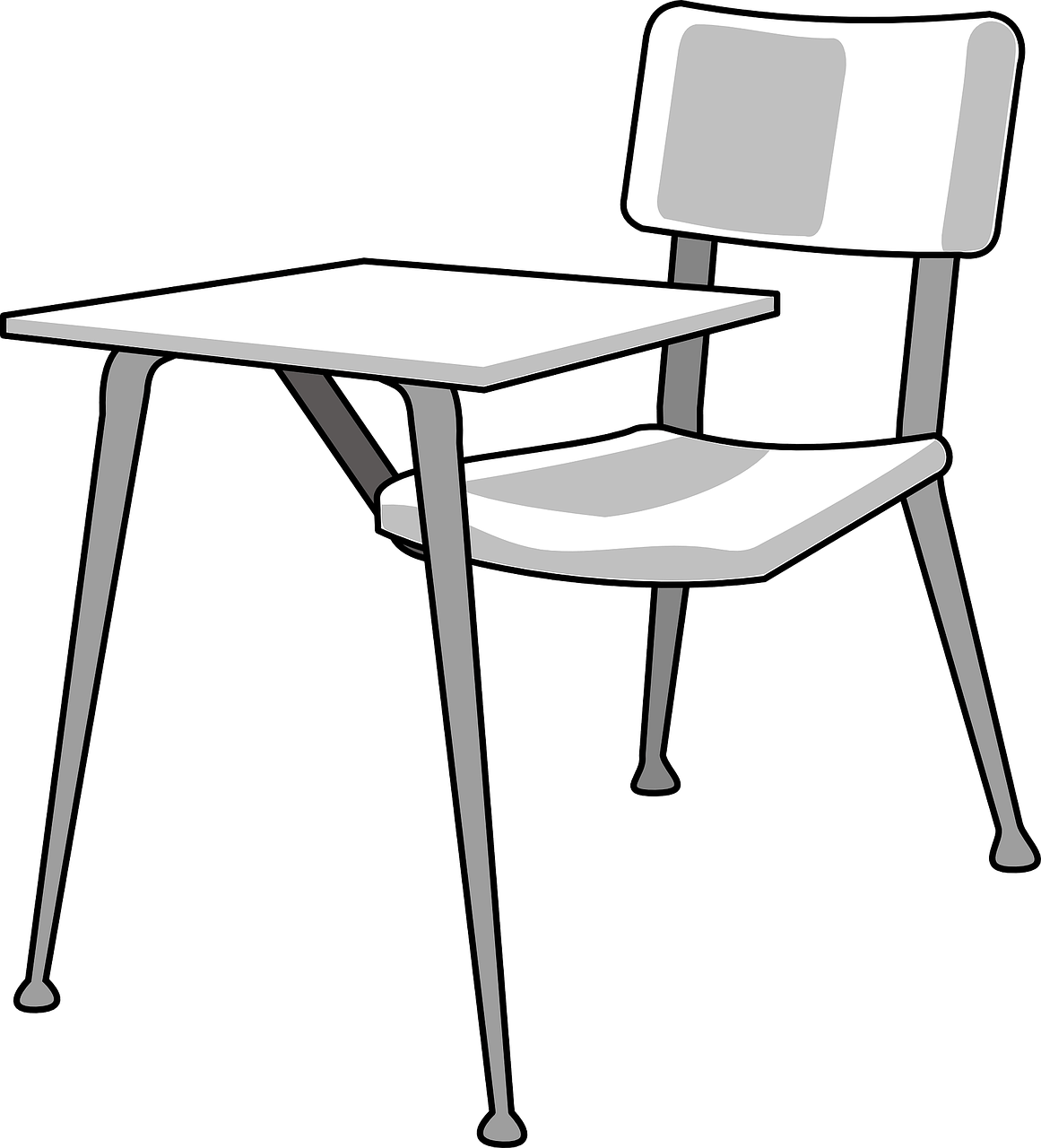 by Lil Wit '21
The only thing worse than getting picked last for the kickball team in your middle school gym class is being picked to be a blocked-off seat in classrooms during the pandemic. Accommodations for physical distancing have left many seats empty and purposely blocked off or removed. These chairs have only one job: to support the students and provide functionality as they pursue their academic endeavors. But since the virus has led to fewer seats in a room, many desks and chairs find themselves without purpose, abandoned, singled out, and forgotten. The left-handed desks are taking things especially hard because they usually feel left out, underappreciated, and like they only get picked by mistake or because someone walked in two minutes too late. One desk that formerly sat in Feinstein 116 but is now buried in the back corner of a storage closet requested that we publish this statement so its voice can be heard: "Being a left-handed desk is already enough of a struggle. Very few people can actually use me, and now the pandemic has made me feel even more useless. The only thing that kept me going was knowing that I could make some left-handed student happy by giving them a place to rest their arm while they write and make them feel special about their left-handedness. I like to think that I make a difference on this campus, but apparently it's not noticeable enough to get me out of this black hole of forgotten chairs and broken dreams. One day, I hope to see the outside world again." The College has done the best it can to accommodate everyone while going above and beyond with safety regulations, but unfortunately the administration cannot please everyone. PC chairs and desks are tough, though, and they will not give up hope that someday they will be able to repopulate classrooms to their full capacity.
Listomania: Conversation Topics to Avoid During Thanksgiving Dinner
by Sarah D Kirchner on November 22, 2019
---
Portfolio
---
My 90-day fiancé
The day I spent at a nudist colony
My bank account or lack of one
My tattoo of Dot 
Which state my fake ID is from
How my roommate's drug dealer lives with us 
The demon that visits me every night
My plans after graduation
My opinions on impeachment 
The current raging hangover headache I have
The spider that whispers sweet nothings in my ear
How I definitely did not lace the turkey
The fact that I am studying abroad at home
I am pass/failing all my courses
My search for human companionship 
How my uncle is actually a b$#%!
Tiff and Earl
by The Cowl Editor on November 22, 2019
---
Portfolio
---
Dear Tiff and Earl,
Last year I got crushed in a stampede on Black Friday, and I was in a coma until Christmas. How do I arm myself this year?
Best,
Blacked Out Friday
Dear BOF, 
There's this thing called Amazon. It's prime. 
Inexpensively,
Tiff
Dear Ruby Bruiseday, 
This is no time for caution. Offense is the best defense. So, when it comes to shopping, that means we need to ready our "May I Talk To Your Manager" attitude and get down to business. Black Friday takes a team, so make sure you've got a forward, backward, and sideways tackle. And a helmet. And snacks. The enemy doesn't want you to succeed, but they won't expect you to be organized. Shock them with your coupon skills and awe them as you burn rubber with your shopping cart through the aisles of your nearest Target. This is not a noble fight, but it's one we fight nonetheless. 
Bravely,
Earl
Going Cold Turkey
by The Cowl Editor on November 21, 2019
---
Portfolio
---
by Lil Wit '21
  It's that time of year again.  The leaves are falling, there's pumpkin spice everywhere, and Thanksgiving is just around the corner.  For many students, that means a nice, relaxing weekend home is on the horizon.  Others are in for a harder conversation than the one with that creepy uncle you (thankfully) see only once a year.
Our roving reporters hit the sidewalks to see what PC students have to say about the idea of "Splits-giving."  We spoke with one student, a senior, wise after enduring seven semesters of college, named Joanne.  Here's what she had to say:  "You know, it seems like more people are staying with their high school significant other.  But then Thanksgiving rolls around and it's Splits-giving—the breakup that happens after realizing that a high school relationship isn't going to work anymore."  
It sounds like some people are going to be diving into that stuffing and pie as a way of filling a void besides their stomachs.  Keep your friends close and your significant others even closer (unless you're the one doing the damage, then Godspeed).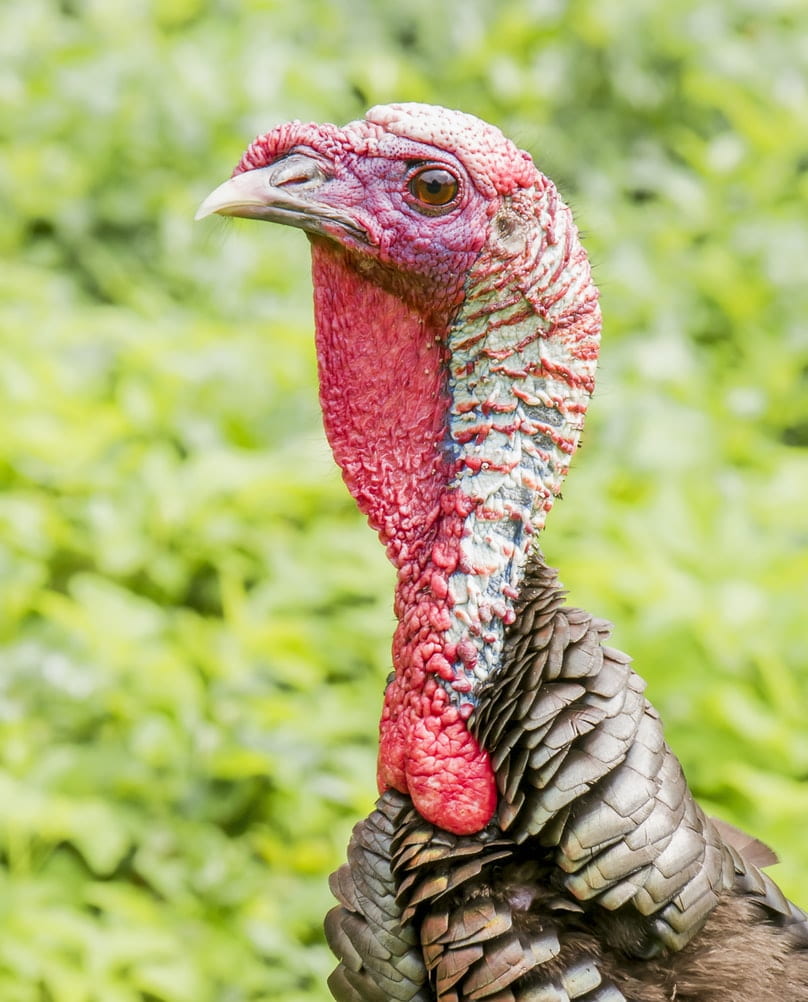 Friartire: And We Thought Chicken Nugget Thursday Was the Best It Could Get
by The Cowl Editor on November 14, 2019
---
Features
---
by Young, Dumb, and Broke '20
This weekend, the Class of 2020 gathered together to celebrate their past three years in Friartown for the annual Senior Ring Weekend. Due to budget cuts, the biggest event of the weekend, the Saturday formal night, was moved from an off-campus venue to Raymond Dining Hall. The night included a three-course meal: an extra-special salad bar with three types of greens instead of the usual two, a choice of filet mignon (well-done on the outside, only slightly frozen on the inside) or a tofu and rice dish with lemon seasoning, and stale raisin bran bars for dessert.
The event was deejay'd by the dynamic duo of Dot and Fran, with a special guest appearance by Rhode Island's famous Monopoly Man himself, who performed a series of lectures (and, for the record, did not breach his contract with the school).
"It was okay," said one senior when asked about the event. "I was a little disappointed when I found out we weren't going someplace like Twin River or Foxwoods, but me and my friends still managed to have some fun."
"I wouldn't know!" exclaimed another senior. "They didn't tell us the location beforehand, so when I showed up, they wouldn't let me in because I'd already used all my swipes for the week! And all that after I'd spent $100 getting my hair and nails done that morning."
In fact, a number of seniors were turned away due to their lack of meal swipes, including one whose date was still allowed in because he was a freshman. "At least he got to have some fun," she said.
The event came to a close at 7 p.m., when the dining hall closed for the night.
Overall, the night seemed to be a mild success. This writer is looking forward to what the SRW committee for the Class of 2021 has in store for next year's big night!
Tiff and Earl
by The Cowl Editor on November 14, 2019
---
Features
---
Dear Tiff and Earl,
Help, my roommates think it's too early to start decorating for Christmas, but I already put my tree up! Is my blow-up Santa too much?
Sincerely,
Stocking Stuffer
Dear Stocking Stuffer, 
You're merely temporarily relocating some of your possessions. Leave it open for interpretation. Plus, Christmas is about Jesus, so you haven't really started decorating until you bring out the blow-up nativity. Bake some cookies for your roommates, and that'll shut them up.
Ho Ho Hopefully Helpful,
Tiff
Dear Stocking,
Put that Santa back up the chimney until Black Friday at least! Halloween was barely two weeks ago, and Thanksgiving hasn't even happened yet. We all know the early Christmas campaign is just for capitalist companies to get more money out of us honest working-class people. Don't get me wrong, I love Christmas too, but give the Turkeys and Pilgrims some love first. 
Gobble gobble,
Earl
Tiff and Earl
by Sarah D Kirchner on November 7, 2019
---
Portfolio
---
Dear Tiff and Earl,
I just found out my roommate is taking the same person to Senior Ring Weekend as me. What happens now?
Sincerely,
Throuple Trouble
Dear Throuble,
The only answer is sabotage. Have your roommate's outfit conveniently disappear and/or accidentally trashed (you could have some fun with that). Although in actuality, this is probably your date's fault, so you and your roommate should make your date feel the wrath of your retaliation. It'll be a great roommate bonding activity!
Formally but not too formally,
Tiff
Dear Throuples Only,
Embrace the chaos. this is your chance to add some spice to your lacking roommate dynamic. It's clear you are having communication problems with your roommate, and I think adding another person will bring the passion back into your relationship. I mean you and your roommate clearly like this other person enough to bring them to SRW. You know what they say—it takes two to tango, but three is when the real fun begins to happen 😉
Warmly,
Early