We'll Remember It "All Too Well"
by The Cowl Editor on November 18, 2021
---
Arts & Entertainment
---
We'll Remember It "All Too Well"
An Iconic Era Begins Again with Red (Taylor's Version)
Madison Palmieri '22
Taylor Swift's fans can certainly say they are "The Lucky One(s)."
In the past year alone, the icon has released a chart-topping album, evermore, the companion to the Grammy-winning folklore. She also released a re-recording of another one of her Grammy-winning records, 2008's Fearless, among a myriad of other content ranging from "Wildest Dreams (Taylor's Version)" to folklore: The Long Pond Studio Sessions.
Now that the air has turned colder and the autumn leaves are "falling down like pieces into place," the time has come for another treat for fans: Red (Taylor's Version). 
Red (Taylor's Version) is the second in a series of re-recordings of Swift's first six albums that the artist plans to release over the course of the next couple of years in order to regain control over her early music, recorded with Big Machine Records, after Scooter Braun sold the master versions of it without Swift's knowledge.
When Swift first announced her intent to re-record her stolen songs, fans immediately began to speculate as to the order in which she would release them. While it was no surprise that she began with mega-hit Fearless, fans were divided as to which album would come next: chronologically, Speak Now made the most sense, but 1989 fit with the time of the year projected for the next release.
Both of these guesses, however, were wrong. On Friday, June 18, Swift took to Instagram to announce that Red (Taylor's Version) would release in November. The original release date was Nov. 19, but, to the excitement of fans, the artist gifted them with the re-recording a week early on Nov. 12.
From the first lines of album opener "State of Grace," Swift instantly transports fans back to 2012. With slightly re-worked stylings and matured vocals, the artist's growth in the nine years since recording the original version of the record is clear. From smash-hits such as "22," "We Are Never Ever Getting Back Together," "I Knew You Were Trouble," and title track "Red" to fan-favorites like "Treacherous," "The Lucky One," and, of course, her magnum opus "All Too Well," Swift takes listeners on a nostalgic, emotional trip down memory lane.
Notably, the album also includes new versions of existing tracks not published on the original Red. When she first wrote these songs, Swift gave one, "Better Man," to Little Big Town; she recorded another, "Babe," with Sugarland. Another addition to Red (Taylor's Version) is "Ronan," a notoriously emotional track written in honor of a young boy who died of cancer.
Although fans were delighted to see how these new versions of their "old favorite song(s)" compared to the originals, they were perhaps more so anticipating the album's "vault" tracks. Swift wrote these songs during the original Red era, but they did not make the final version of the 2012 album. This time around, however, she invited some of her fellow artists to bring these previously-unheard songs to life.
"Nothing New," featuring Phoebe Bridgers, is by far the most emotional of the six vault tracks. With poignant lyrics such as "Lord, what will become of me/Once I lose my novelty?" and "How can a person know everything at 18/But nothing at 22?/And will you still want me when I'm nothing new?" fans gain an intimate glimpse into a young Swift's fears of becoming irrelevant, a theme also explored in "The Lucky One." 
Although Swift's fears thankfully did not come true, with the artist more relevant than ever today, one line remains quite prophetic given how Swift has inspired rising stars such as Olivia Rodrigo and Conan Gray: "I know someday I'm gonna meet her/It's like a fever dream/The kind of radiance you only have at seventeen/She'll know the way and then she'll say she got the map from me." "Nothing New" is also notable for being the first Swift track to feature a female artist on an entire verse, rather than simply on backing vocals.
"Message in a Bottle" and "The Very First Night" are the two most energetic vault tracks, with an upbeat style and bubbly lyrics reminiscent of early 2010s hits such as Carly Rae Jepsen's "Call Me Maybe" instantly bringing listeners back to the now long-gone summers of that time. Notably, "Message in a Bottle" is the first song Swift wrote with Max Martin and Shellback, with whom she partnered to create hits such as "Blank Space."
"I Bet You Think About Me" featuring Chris Stapleton not only proves that "country Taylor" is alive and thriving in 2021, but also affirms her knack for witty critique. Swift pokes fun at her ex's lifestyle, from his "silver-spoon gated community" to his "organic shoes and million-dollar couch." The song's reference to how her former flame attends "cool indie music concerts every week" is a nod to a line in "We Are Never Ever Getting Back Together." 
Another notable line is "Mr. Superior Thinkin'," a potentially purposeful nod to "Mr. Perfectly Fine," a vault song from Fearless (Taylor's Version). One of the final lines of the track, "I bet you think about me when you say/'Oh my god, she's insane, she wrote a song about me,'" is a perfect example of Swift's knack for self-satire, as evident on tracks such as "Better Than Revenge" and "Blank Space." 
The other vault tracks, "Forever Winter" and "Run," nicely compliment the other previously-unreleased tracks as well as the album as a whole. The former can be interpreted as forerunner to evermore's title track, using wintery imagery to explore themes of helping someone persevere through depression and find hope. The latter, featuring Swift's longtime friend and collaborator Ed Sheeran, sets a scene that calls to mind "the road not taken" in "'tis the damn season," another evermore track.
Perhaps the most anxiously-awaited track on Red (Taylor's Version), however, was"All Too Well (10 Minute Version)." A longtime urban legend among Swift's fans, few believed that the song actually existed, let alone that it would ever see the light of day. At 10 minutes and 13 seconds, it is the album's longest track; as a re-imagined version of one of the artist's most popular and beloved songs, it is the album's biggest standout.
The version of "All Too Well" released on the original Red album back in 2012 perfectly encapsulates the whirlwind of emotions that comes with looking back on a past relationship after its magic has long faded; the "10-Minute Version" of the beloved track adds a layer of criticism and self-knowledge to the romanticized relationship described in the original version.
Indeed, whereas "All Too Well" focuses on Swift's more positive memories of her former partner, the "10-Minute Version" isn't afraid to shy away from the uglier aspects of their relationship. Lines such as "He's gonna say it's love, you never called it what it was/'Til we were dead and gone and buried," "You kept me like a secret but I kept you like an oath," and "I'm in a new hell every time you double-cross my mind/You said if we had been closer in age maybe it would have been fine /And that made me want to die" add a deeper, darker, and more profound layer to the already heart wrenching song. The actor about whom the song is believed to be written has long incurred the wrath of Swift's fans, but now, he may want to look into joining the witness protection program.
"All Too Well (10-Minute Version)" also features references to other Red songs. For instance, Swift paints the same scene depicted in "The Moment I Knew," with one line describing how her father said that "It's supposed to be fun turning twenty-one" after seeing her break down when her ex failed to show up to her birthday party. The line, "And I was never good at telling jokes but the punch line goes/I'll get older but your lovers stay my age" references Swift's remembrance of how her ex didn't think she was funny in "Begin Again," while also delivering a scathing condemnation of his tendency to prey on young women.
The 2012 version of Red was a tremendous accomplishment in and of itself. Swift's re-imagining of this iconic album proves once again not only her sheer talent and once-in-a-generation ability to truly connect with listeners, but also her dedication and tenacity. Producing chart-topping album after chart-topping album is a feat in and of itself; producing re-recordings of these records a decade later that are just as, if not more, successful than the originals affirms Swift's status as a true musical icon.
Indeed, Swift's fans truly are "The Lucky One(s)." While Red (Taylor's Version) will be celebrated for years to come, they were able to watch this iconic era in the artist's discography "Begin Again."
Album Preview: Red (Taylor's Version)
by The Cowl Editor on November 4, 2021
---
Arts & Entertainment
---
Album Preview: Red (Taylor's Version)
Fans Ready to Feel "Happy, Free, Confused, and Lonely in the Best Way"
Olivia Riportella '25
Swifties: the time is near. Red (Taylor's Version) will officially be out next week. For those who are not Swifties, do not worry: here is everything you need to know about Taylor Swift's latest re-recorded album.
Swift is adamant that musicians own their own work, and acquiring such ownership has been an overlooked struggle which artists often face in the music industry. She has been busy re-recording six—that is right, six—of her nine studio albums recorded with Big Machine Records, since the rights to the master versions of them were sold to Scooter Braun. Braun proceeded to sell the masters to an investment group for payout. Swift claims that she was not given the opportunity to purchase them herself, and to make the best of this bad deal, she has decided to re-record these "stolen" works, carefully re-creating an astounding 25 to 30 songs per album.
Red, released in October 2012, is Swift's fourth studio and features 16 tracks. Upon release, Red was a massive success, with smash-hit singles such as "22," "We Are Never Ever Getting Back Together,"  and "I Knew You Were Trouble." Notably, "We Are Never Ever Getting Back Together" landed Swift her first career Billboard Hot 100 No. 1 single. Red debuted at No. 1 on the Billboard 200 and remained on the chart for 171 weeks while also selling 1.21 million copies. 
Red (Taylor's Version) will feature a whopping 30 tracks with nine bonus songs from the vault. One of these tracks is "All Too Well (10 Minute Version)," which is the original demo of the heartbreaking album classic, "All Too Well." Fans have been eager to hear this version for years, and they are finally getting it after many teasers and hints. Swift released the full album tracklist after testing her fans with a word search that contained the names of the new tracks' titles. There are some big-name collaborations featured on these vault tracks, such as Phoebe Bridgers, Chris Stapleton, and longtime Swift collaborator Ed Sheeran. 
This re-record will be the first out of the four albums Swift has released in the last year and a half that will be released on a vinyl format on the same day that it will be released in digital formats. 
Red (Taylor's Version) will be released on Nov. 12, 2021 This date is a full week earlier than the original one she set, Nov. 19, 2021. Fans have speculated that the change came because Swift learned that Adele planned to release her upcoming album, 30, on the 19th, although neither artist has confirmed these rumors. 
In a June statement, Swift wrote, "I've always said that the world is a different place for the heartbroken. It moves on a different axis, at a different speed. Time skips backwards and forwards fleetingly. The heartbroken might go through thousands of micro-emotions a day, trying to figure out how to get through it without picking up the phone to hear that old familiar voice. In the land of heartbreak, moments of strength, independence, and devil-may-care rebellion are intricately woven together with grief, paralyzing vulnerability and hopelessness. Imagining your future might always take you on a detour back to the past. And this is all to say, the next album I'll be releasing is my version of Red."
Needless to say, fans should prepare to be taken on an emotional rollercoaster with Red (Taylor's Version).
Sexist Comment Wracks Ginny and Georgia
by Sara Conway on April 15, 2021
---
Film and Television
---
Taylor Swift Calls out Popular Netflix Show
by Nikki Idelson '22 A&E Staff
For anyone who has been on Netflix recently, the new television show Ginny and Georgia has been all the rage. It was released on Netflix on Feb. 24, and fans have been dying for a second season ever since.
The show centers around the relationship between a mother named Georgia and her daughter Ginny. According to Marie Claire magazine, the show goes beyond depicting the relationship between Ginny and Georgia, as they "cycle between love interests, varying degrees of deception, new friendships, a mayoral election, and criminal activity." Marie Claire also described the show as "half thriller, half coming of age story, with little sprinkles of comedy in between serious moments. It's a grab bag, and there's truly something for everyone in this addicting new show." This is why the show has become so popular, as it truly does have something for everyone.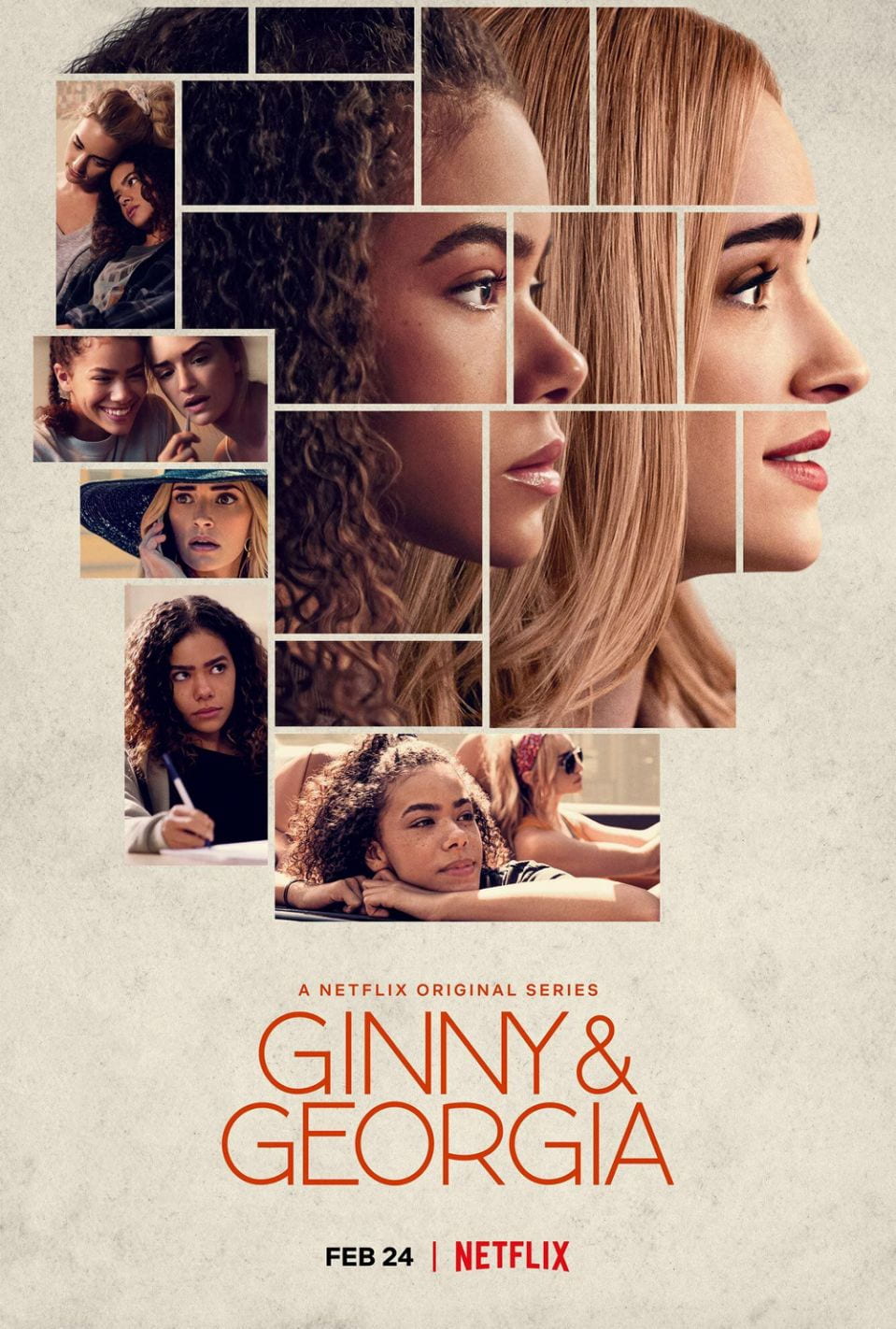 However, Ginny and Georgia has also received its fair share of criticism, which stems from the fact that in the final episode of the first season, Ginny makes a sexist comment to her mother. The joke revolves around pop icon, Taylor Swift. Ginny and Georgia are arguing about Ginny's romantic relationships, and Ginny snaps at her mother, saying, "What do you care? You go through men faster than Taylor Swift." In response to the joke, Swift replied on Twitter, saying, "Hey Ginny & Georgia, 2010 called and it wants its lazy, deeply sexist joke back."
From the early 2000s to now, Swift has been constantly ridiculed for the very public nature of her romantic relationships, many of which have served as inspiration for music after their respective relationships ended. This unfair scrutiny over the years is a result of the deeply rooted sexism in the music industry that has existed for centuries and continues to prevail today. She has been made to feel wrong for her dating history while men, such as John Mayer, who have also had a very public dating record and have written music about it, have been praised.This unique form of sexism has continued to prevail within society, despite all of the progress that has been made in achieving equality for women. This also shows how important it is for all individuals, especially women, to point out micro-aggressive instances when they see them.
Many have come back at Swift, saying that she has taken the joke to an extreme. However, this "joke" is an example of how sexism is still deeply rooted within society. PopSugar commented on the situation, saying, "the 'take a joke' mentality simply minimizes the irrevocable damage the sexist attitude is causing." From the joke itself to those who deny the severity of it, it is clear that we as a society have much more to do in fighting against the underlying sexism that exists today. It is disappointing to say that neither Netflix nor any of the cast members of Ginny and Georgia have said anything regarding the situation. Fans are hopeful that season two will be more conscious of any jokes that are made.
Tangents and Tirades
by The Cowl Editor on September 14, 2017
---
Opinion
---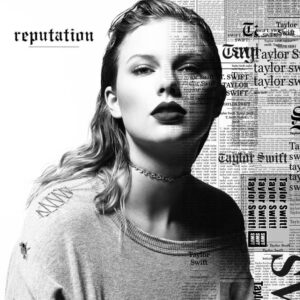 What Did We Make Taylor Do?
It has been virtually impossible to avoid Taylor Swift's music and personal drama for years and these past few weeks have been no exception. After being infamously targeted by Kim Kardashian West on Snapchat last July, Swift essentially disappeared from the spotlight.
Many wondered how she was going to break her silence to share her side of the story. Her first single, titled "Look What You Made Me Do," was supposed to do just that. Swift's new song appears to be her revenge plot against those she feels have damaged her reputation, but sounds more like a parody of songs about retaliation.
After listening to this song for the first time, I was left with questions that have yet to be answered. For example, the chorus makes no sense. Swift simply repeats the phrase "look what you made me do," but what exactly did she do? Who is she talking to on the phone when she proclaims that "the old Taylor can't come to the phone right now?" Why does that part of the song even exist?
Swift portraying herself as the victim who intends to exact revenge against her enemies is nothing new. She has been singing about getting back at boyfriends or friends who have wronged her since the beginning of her career.
"Look What You Made Me Do" is a predictable response to her recent portrayal in the media. Did anyone really think Swift was going to release a song called "Kanye and Kim were right, I was wrong?" Sadly, we will have to wait until November to find out if Swift is willing to provide us with any more details of her public feuds. Until then, we can only continue to speculate and wonder what exactly her enemies have made her do, just like she expects us to.
-Bridget Blain '19
Package Pandemonium
Students walking up from the business school last Monday and heading for a quick lunch at Ray may have found themselves arrested by the sight of a rather copious gathering of humanity outside the mailroom. The line for package pickup stretched out the door, up the steps, and at some points, nearly breached the entrance to the mailbox area. The slow-moving line and the general sense of disorder caused by the influx of packages demonstrates that a new system for student pick-up of packages would save serious time and stress.
Some students, who arrived at peak hours to retrieve their packages, could have counted their wait times at around 45 minutes. Some of these same students waited only to be told that their packages were unable to be located by mailroom staffers. Such are the breaks when there is only one worker to find a package, swipe the student's ID, and move on to the next customer in a seemingly unending line.
It would be rational for the mailroom to extend its hours during the high-volume periods at the beginning of the semester, when students are flocking to the Internet to order books and dorm room decorations. Perhaps a more rigid scheduling system that ensures student workers will show up would help make the experience of getting a package more endurable. Unless these or other changes are made, students should brace themselves for long delays to get their stuff.
-Kevin Copp '18
Black Women Matter Too
"Nobody's free until everybody's free," said Fannie Lou Hamer, an activist in the Civil Rights movement. She spoke these words at the Democratic National Convention in 1964, but 53 years later they still ring true.
While some citizens may insist that we have already achieved racial and gender equality as a nation, the fact remains that there is still much more progress to be made.
For decades—centuries even—black women have endured much to garner the same respect and attention to their fight for justice, a cause that is all too familiar to white women of privilege. For the most part, America recognizes women's struggles. But the struggles black women face are immeasurably overlooked.
As Charlene Carruthers said at the Black Women and Girls Symposium, "We are fighting the same battle today as we were 10 years ago." The push for justice for black women did not end with the Civil Rights movement, and it certainly will not end with the modern feminist movement.
We cannot talk about equal pay without talking about how black women are paid 63 cents for every dollar white men are paid. We cannot talk about women's portrayal in the media without talking about the way in which black women are underrepresented.
Feminism that does not include black women is not feminism in its truest and most progressive form.
-Hannah Paxton '19