A Reflection on My Time at Providence College
by kwheele4 on May 7, 2021
---
Editor's Column
---
A Reflection on My Time at Providence College
by Andrea Traietti '21
Editor-in-Chief
Seeing as this is our final issue of The Cowl, this is the final Editor's Column I will write, marking the end of my tenure as editor-in-chief of The Cowl. 
I would usually write my Editor's Columns mid-week, in the midst of dealing with homework piling up and working on the issue we were putting out, so sometimes having to sit down and write felt like a chore. 
But something that I appreciated about writing the Editor's Column each issue was that it often provided an opportunity for me to pause and reflect—on anything and everything from what was going on in the world to what was happening on campus.
Seeing as my time at Providence College is now coming to an end, I find myself reflecting on my college experience more broadly as I'm sitting down to write this last article, so I figure I'll use my final words in The Cowl to express just how grateful I am for the place that has made me who I am today.
My freshman year was, in a word, miserable. Like many other freshmen, I felt lonely and out of place. I went home a lot. I considered transferring. 
But something kept me here. I'm not sure why I felt this way, but I always had faith that if I stuck it out, things would turn around.
And they did, slowly but surely. I'm not quite sure when or how everything shifted, and though I know it was a gradual process—and one that took a lot of work—sometimes it seems like it happened overnight.
It can be easy to laugh about how often the College talks about Divine Providence, but looking back from where I'm at now, it's clear to me that while the happy moments, opportunities, and successes far outweigh the failures, struggles, and challenges, those difficult moments have been equally important. They challenged me and changed me for the better, and they made me who I am.
So if I could say anything to my freshman-year self, or to anyone else who finds themselves now feeling just as I was four years ago, I would say just that. 
My freshman-year self wouldn't have believed me if I told her about the opportunities she'd encounter academically and extracurricularly or the incredible friendships she'd make along the way, and she surely never would have imagined herself where I am now. 
From where I'm sitting now, if PC has taught me one thing, it's to have faith—in every sense of the word. That perspective has been life changing and defining for me, and it's one that I am immeasurably grateful to have. And, so, in the end, I feel strongly that I owe it to this amazing place, Providence College—and to the people who make it everything that it is—for making me who I am.
Moving Toward Justice
by kwheele4 on April 22, 2021
---
Editor's Column
---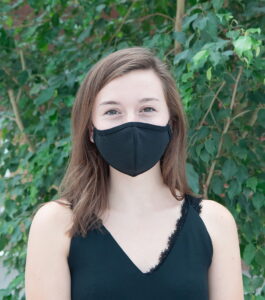 Moving Toward Justice
by Andrea Traietti '21
Editor-in-Chief
"The arc of the moral universe is long, but it bends toward justice," said Rev. Dr. Martin Luther King, Jr. in a speech at the National Cathedral on March 31, 1968.
This past Tuesday, we inched a little closer toward justice.
That's because on Tuesday, April 20, Derek Chauvin, responsible for the death of George Floyd, was convicted of second-degree murder, third-degree murder, and second-degree manslaughter. The decision arrived just shy of 11 months after May 25, 2020, the day that Chauvin held his knee on George Floyd's neck for nine minutes and 29 seconds, even as Floyd uttered "I can't breathe" and begged for his life.
Those nine, horrifying minutes ignited a civil rights movement that played out across the nation—in city streets, the halls of Congress, and corporate boardrooms. 
Floyd's death was, for many white Americans in particular, the wake up call that we never should have needed. It was the product of hundreds of years of oppression and a pattern of violence by police against Black Americans—both of which the Black community has decried and protested for generations, too often met with little or no response. 
The chances of a killing by the police leading to a murder conviction in the United States is one in 2,000. And so Chauvin's conviction brought relief and even some solace. But it must also serve as a reminder of the work that still needs to be done. 
"True justice is about much more than a single verdict in a single trial," wrote former President Barack Obama in a statement released alongside his wife, former First Lady Michelle Obama, on Tuesday. 
Here at Providence College, on a predominantly white campus facing its own issues with diversity, inclusion, and discrimination, we in particular have to remember that a single verdict cannot amount to the total change needed. Systemic, sustainable change requires all of us—and it requires all of us to show up everyday, ready to challenge and change our assumptions and our actions, in support of the BIPOC members of our own campus community and the wider community. 
Providence College Welcomes Dr. Laurie Santos: Yale University Psychologist to Give Commencement Address
by The Cowl Editor on April 15, 2021
---
Campus
---
by Andrea Traietti '21 and Hannah Langley '21
Editor-in-Chief and News Editor
At Yale University, Dr. Laurie Santos, a cognitive scientist and psychology professor, studies some of life's age-old questions—questions like "What makes us happy?" and "What can we do to achieve the good life?" 
Providence College students have likely encountered these kinds of questions in Development of Western Civilization or philosophy classes, but in the midst of a global pandemic that has stretched over a year now, these questions have come to permeate everyday life as people around the world have searched for ways to find happiness even in difficult moments. 
PC will welcome Santos to campus as the commencement speaker at the College's 103rd Commencement ceremony on May 20. After a year that often presented challenges and disappointments, Santos's studies in happiness make her a particularly fitting choice to offer perspective to the graduating class of 2021. 
Santos graduated from Harvard University in 1997, where she received degrees in psychology and biology. Not only did Santos graduate magna cum laude, she was also awarded the annual Psychology Department Undergraduate Thesis Prize. Santos then went on to earn a master's in psychology at Harvard in 2001, where she focused on cognition and brain behavior—the area in which she would later receive her doctorate in 2003. 
Santos began teaching at Yale University after receiving her doctorate and has since proven a valuable asset to the Yale faculty. After receiving her tenure in 2010, she became Yale's director of undergraduate studies in psychology from 2010 to 2015. 
In 2018, Santos began teaching a course titled Psychology and the Good Life. It soon became the most popular course in Yale's history, with about one-fourth of Yale undergraduate students enrolled and 170,000 people from at least 170 countries enrolled in the free online version of the course through Coursera. 
Besides teaching this course, Santos is also the director of Yale's Comparative Cognition Laboratory, director of the Canine Cognition Center, and head of Yale's Silliman College. Santos also has her own podcast, The Happiness Lab, which examines recent scientific research on factors that affect human beings' well-being and happiness. 
Over the course of her academic and professional careers, Santos has earned numerous awards and received prestigious recognition. In 2003, her dissertation received the Richard J. Herrnstein Dissertation Prize. She was awarded the Stanton Prize for outstanding early-career contributions to interdisciplinary research by the Society for Philosophy and Psychology and Yale's Arthur Greer Memorial Prize for Outstanding Junior Faculty in 2008. Santos was listed as one of the "Brilliant Ten" young scientists of 2007 in Popular Science magazine. In 2010, she gave a TED Talk at the TED Global Conference in the UK. In 2013, she was named a leading campus celebrity by Time magazine. Santos was also featured as the Association for Psychological Science Presidential Symposium speaker in 2011, granted Yale's Lex Hixon '63 Prize for Teaching Excellence in the Social Sciences in 2012, and awarded both the American Psychological Association's Distinguished Scientific Award for Early Career Contribution to Psychology and a Genius Award from the Liberty Science Center in New Jersey. 
In addition to Santos, four other honorary degree recipients will be recognized at commencement, including: Duane Bouligny '94, John Chan '74, Emily Leary, and E. James Mulcahy '66.
Duane Bouligny '94 is a managing director in the Leveraged Finance group at Wells Fargo Securities based in San Francisco, CA. Bouligny, who served as a trustee emeritus of the College from 2011-2020 and currently serves on PC's Career Education Advisory Committee and the PC School of Business Advisory Council, has been a steadfast supporter of PC's multicultural students. 
He served as co-chair of the first two "Reflecting Forward" weekends in 2017 and 2020, a PC initiative that celebrates the College's multicultural alumni during a weekend of networking and special events on campus. In 2017, Bouligny and his wife Nancy made a generous gift to PC to name the Bouligny Lounge at the Center at Moore Hall, the College's arts and multicultural facility designed to help promote diversity, equity, and inclusion at PC. The Boulignys also established the Duane '94 and Nancy Bouligny Scholarship Fund in 2011 to assist African-American and Asian-American students.
John Chan '74 is well known throughout Rhode Island and beyond for the food served at his Woonsocket restaurant, Chan's Fine Oriental Dining—and also for his decades-long support of both famous and upcoming jazz, blues, folk, and cabaret artists and comedians whom he has invited to perform at his restaurant.
Chan gained exposure to both jazz music and the restaurant industry during his time at PC: his roommates, Joseph Small and Nehru King, who had a music show on WDOM 91.3 FM, introduced him to jazz, and he worked as a dishwasher, cook, and server at his parent's restaurant during college. In 1977, he merged the two when he began introducing live music to Chan's, which now holds the slogan "Home of egg rolls, jazz and blues."
Chan was inducted into the Rhode Island Music Hall of Fame in 2018. He was awarded the Pell Award for Excellence in the Arts by Trinity Repertory Company in 2015 and the Keeping the Blues Alive Award from the Blues Alive Foundation in Memphis, TN in 2011.
Emily Leary, along with her husband Bill '10Hon, has donated more than $3 million to the College: The Learys have a scholarship fund in their name, give to the annual fund, support capital projects, PC Athletics, and more. 
In 2013, the Learys established the William C. and Emily D. Leary Endowed Scholarship to support students with financial need from Windsor Locks, East Granby, Suffield, Enfield, East Windsor, or Windsor, CT, or a student in need due to a sudden change in financial circumstances. 
Outside of her involvement with the College, Leary has been instrumental in starting and supporting a number of other philanthropic and community projects in Connecticut, where she serves on her parish council, volunteers at a shelter for the homeless in Hartford, and serves as a long-term volunteer and board member of a food kitchen in Enfield. Archbishop Henry J. Mansell of the Archdiocese of Hartford awarded Leary the St. Joseph Medal in 2013 for her efforts on behalf of her parish.
James (Jim) Mulcahy '66 served as a member of PC's board of trustees from 2000-2008. He was the inaugural chair of the College's National Board of Overseers from 2009-2020, of which he is now immediate past chair. Mulcahy is also a member of the Providence College School of Business Advisory Council. The National Alumni Association presented Mulcahy with the Personal Achievement Award in 2016 for his service to the College.
Mulcahy graduated from PC with a degree in economics; he received a Master of Business Administration from Boston College in 1970 and a certificate in advanced management from Massachusetts Institute of Technology's Sloan School of Management in 1979.
He began his career with Polaroid Corporation in 1969 and spent the majority of his early career with Dean Witter in Boston. Mulcahy held various roles with Smith Barney, a division of Citigroup Inc., from 1983-2001, and, in 2014, retired from Morgan Stanley Smith Barney, where he was responsible for the oversight of four businesses with assets under management totaling $24 billion. 
With his wife, Kathryn, Mulcahy has endowed two scholarships at PC. The Mulcahy Family Scholarship Fund, established in 1998, supports students from the New York metropolitan area or Cape Cod. The Rev. James Quigley, O.P. '60 Scholarship Fund, established in 2011, supports Hispanic or Latino students who attended a Catholic high school or are from Central or South America.  
Mulcahy is active in his community, as well, serving as a trustee of Cape Cod Healthcare, which oversees Cape Cod Hospital and Falmouth Hospital, since 2018.
This year's commencement ceremony for the graduating class of 2021 will take place on Hendricken Field on the Providence College campus on May 20. 
Recommitting to Community: Coming Together in the Face of Adversity
by kwheele4 on April 15, 2021
---
Editor's Column
---
Recommitting to Community: Coming Together in the Face of Adversity
by Andrea Traietti '21
Editor-in-Chief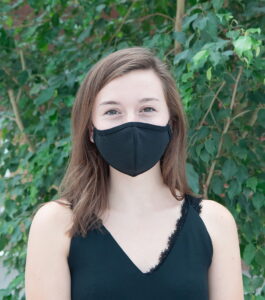 This year's commencement ceremony is going to be held on Hendricken Field right on campus—a COVID-related break from the tradition of graduation at the Dunkin' Donuts Center downtown. 
The College announced that to keep the event as small as possible, family members would not be allowed to attend the ceremony—so it'll just be the class of 2021, all together for one last time. 
As disappointing as it is not to have graduation at the Dunk and to not have our families present, I certainly feel grateful that we're able to have graduation at all, and one of my roommates recently pointed out that the location of graduation is actually rather fitting. 
One of the first times that the class of 2021 gathered all together was on Hendricken, when, on the day we moved in, we all marched onto the field and sorted ourselves into the numbers "2021" for an aerial photo. 
So it seems right that things will come full circle on May 20, when we make our way out onto the field together again, this time in caps and gowns, for a very non-traditional graduation ceremony. 
I'm proud to be a member of this graduating class. I've watched my friends and peers lead clubs and organizations over Zoom, complete senior theses amidst virtual learning, and offer support to others in need even as we all struggled to cope with the reality that our senior year would be altered drastically by COVID-19.
More than anything, I think the achievements, both big and small, of the class of 2021 speak to one of the College's core values: community. Teamwork and collaboration, even as we were physically distanced, helped see us through this year. 
Recent weekend events and the responses to these events have threatened that sense of community, and there is palpable negativity and tension on campus. In both our actions and our collective campus dialogue, there remains room for improvement. 
Many of us chose PC for its sense of community, which from start to end has marked our careers at the College. We can't lose sight of the importance of that unity, even as we near the finish line and go our separate ways. 
So in this last month, we have an obligation and an opportunity to recommit ourselves to our community values; to act responsibly, keeping in mind that health and safety are on the line; and to work together, not against one another, as we look towards the College's future.
A Year of Life in the Pandemic: Reflecting on Hope, Nostalgia, and "Normalcy"
by kwheele4 on March 18, 2021
---
Editor's Column
---
A Year of Life in the Pandemic: Reflecting on Hope, Nostalgia, and "Normalcy"
by Andrea Traietti '21
Editor-in-Chief
In a way that felt almost a little too poetic, last week I ended my isolation period after testing positive for COVID-19 on the very day that marked a full year of the pandemic. 
On March 13, 2020, former President Donald Trump officially declared COVID-19 a national emergency. Two days earlier, on the same day that Providence College announced that it would transition to remote classes, the World Health Organization declared it a pandemic. Those announcements led to lockdowns and stay-at-home mandates across the country, and as we all know, they would alter our lives drastically—even a year later. 
The one-year mark was a milestone that many of us attempted to process last week as we reflected on a year of life in the pandemic, which at times has seemed like a strange time warp. 
Personally, my 10 days in the Marriott made me feel a sense of desperation mixed with hopefulness mixed with nostalgia—a sort of cocktail of emotions that I hadn't felt on such an extreme level since the early days of the pandemic, when everything suddenly became uncertain and scary, but it also seemed, at least initially, like things would make a speedy return to "normal."
The essayist and novelist Leslie Jamison wrote about this range of emotions in her article "This Year Has Taught Me a Lot About Nostalgia," which was published by the New York Times last week as part of their series "The Week Our Reality Broke," a collection of articles reflecting on a year of living in the pandemic. 
Jamison made two points in particular that struck me as I read her piece and reflected on my own experiences during the past year: she contextualizes the difference between restorative nostalgia and reflective nostalgia, and she highlights that our longing to return to "normal" can oftentimes blind us to our privilege.
"Restorative nostalgia wants to create an idealized past," she writes, while "reflective nostalgia interrogates the very image it longs for." So many of us are longing for life to return to what it was like before the pandemic. We want things to go back to "normal," and rightfully so.
But Jamison points out that the pandemic itself, which has affected people of color disproportionately, along with the social justice movements that have played out in the midst of the pandemic, should prove to us that we have to think about what "normal" was to us before the pandemic—and what it will be like after.
She asks us not to ignore our feelings of nostalgia for pre-pandemic life, but rather to analyze them, "to reckon with certain abiding American fantasies about our past, our nation and our very different experiences of normalcy." 
So, as we finally begin to see some light at the end of the tunnel with the rollout of the vaccine, we should look at the one-year mark of pandemic life as an opportunity to pause and reflect, and as a reminder to channel our nostalgia and our hope for "normalcy" into sustainable action for the future.
Women's Week at PC: Reflecting on Women's History at the College
by kwheele4 on March 4, 2021
---
Editor's Column
---
Women's Week at PC: Reflecting on Women's History at the College
by Andrea Traietti '21
Editor-in-Chief
When Providence College first opened its doors in 1917, it would be another 54 years before women would finally walk through them as enrolled students. 
In the 50 years since 1971, when the first class of women began their PC careers, much has changed. Today, at a 54:46 ratio, there are more female students at PC than male, and they contribute to our campus community in important ways—from the perspectives they provide in the classroom, to their athletic achievements, to their leadership of clubs and organizations.
Last year, four of the largest clubs on campus—Campus Ministry, Board of Programmers, Student Congress, and the Board of Multicultural Student Affairs—were all led by female presidents. Representation has improved outside of the student body, as well. This year, for example, Ann Manchester-Molak '75 (a member of the College's first four-year graduating class to include women) became the first woman to serve as PC's executive vice president, the second-highest administrative position at the College.
Forward strides in recent years, however, do not mean that our work is done. When it comes to issues like sexual assault and women's representation, whether on faculty, in administration, or amongst student body leaders, there continues to be room for improvement on our campus, as on campuses across the country. Covered in both News and Opinion in this issue of The Cowl, PC's celebration of Women's Week—with events hosted and co-sponsored by groups from across campus—presents an important opportunity for us to learn about women's issues and to chart a plan for further improvement. 
At the same time, this week's events should also serve as a testament to just how far the College has come in its 100-year history—and to the strength and character of the many women here at PC who led that change. 
In a Cowl article on initial reactions to co-education at the College from Sept. 15, 1971, one female student responded, "I thought I might be made to feel like a showpiece but this hasn't happened. I wanted to be accepted as a fellow classmate, not as someone special only because I am a girl."
So, as we continue the work to make PC a more accepting, equal, and inclusive place, we should reflect on the strides made thus far, and celebrate the contributions of countless female Friars who, even by quietly striving for acceptance, bravely carved out a place for women on campus and paved the way for future generations in the process.
A Few of My Favorite (PC) Things: Appreciating the Things that Make PC Home
by kwheele4 on February 25, 2021
---
Editor's Column
---
By Andrea Traietti '21
Editor-in-Chief
This week's Roving Photography question—"Tell me you're a student at PC, without telling me you're a student at PC"—is one of my favorites we've had in a while. (Shoutout to Bri Colletti '21 and Aislinn Hoover '21, photographers and Cowlers extraordinaire for the creativity this week!).
We all love a good TikTok reference, of course, but I also like this question because these days, as my final semester at Providence College continues to feel like it's speeding by, it's a good reminder about all the little things that make PC the place that it is—a place that will surely be difficult to leave in only a few short months. 
If I were answering the Roving question this week, I'd probably say something about the fact that so many of us are weirdly good at Jeopardy!, thanks to two years of intensive studies in history and classical literature in DWC. Or that we'll all line up out the door of the dining hall on Thursday afternoons for chicken nuggets when, let's face it, they're pretty much just your average chicken nuggets. Maybe the fact that Dot retiring legitimately felt a little heartbreaking, or that it's a familiar feeling to have to awkwardly jog to the door of a building when you're still far away but someone insists on holding it for you.
My roommates and I have a bucket list of a bunch of things that we want to do one last time before we graduate in May, and we've been laughing about a few of the list items because they're really not your typical hard-to-achieve bucket list goals. On our list are things like getting chicken nuggets one last time and planning to spend one more late night together in the library. 
However simple and silly they might be, though, we've attached meaning and different memories to the things on our list over the past four years. And while I love so many of the "big things" about PC, all the selling points highlighted on the pages of admissions packets, sometimes it really is the weird quirks about a certain place—the things that make it unique—that make it feel like home.
Soul and Perspective on a New Semester: What Pixar's New Movie Teaches Us
by kwheele4 on February 4, 2021
---
Editor's Column
---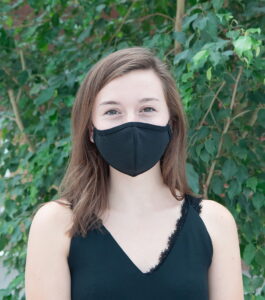 Soul and Perspective on a New Semester: What Pixar's New Movie Teaches Us
by Andrea Traietti '21
Editor-in-Chief
Two weeks ago, my roommates and I watched Soul, the new Pixar movie out on Disney+. The movie garnered attention as Pixar's first to focus on a Black protagonist, and only the fourth American animated film to feature a Black character as a lead.
Released on Dec. 25, 2020, Soul got rave reviews on social media and a 96% on Rotten Tomatoes' Tomatometer. Critics have praised the movie's animation and aesthetic, which A.O. Scott of The New York Times cited as Pixar's movement towards more realistic animation, and others have drawn attention to the movie's soundtrack.
For myself and many others, however, it was the film's message that proved most compelling, especially considering the timing of its release.
Soul centers around Joe Gardner, a middle school band teacher and Jazz musician who, right after landing the gig that he thinks will be his big break, suddenly finds himself in limbo—stuck somewhere between life and death.
The movie traces Gardner's tumultuous, oftentimes amusing metaphysical journey back into the physical world alongside a character called 22—a spunky, stubborn soul yet to be born. 
Though the film, like most by Pixar and Disney, is geared towards younger audiences, it deals with some pretty hard-hitting questions: the meaning of life, what happens when we die, and what our purpose is while we're on Earth.
Without spoiling too much of the plot or the ending, Soul arrives at the kind of heartwarming, wholesome resolution typical of Pixar movies. Its central message is to seek purpose in and appreciate the simple things in life—the everyday beauty we often miss or overlook in the midst of the busyness of living.
As we begin a new semester, I can think of no better mindset to embrace. Amidst the continued disappointments, challenges, and uncertainty on campus and in our country, Soul delivers a timely message: there still remains life to live, purpose to be uncovered, and much for which to be grateful. 
Reflecting on Transitions and Traditions
by The Cowl Editor on November 12, 2020
---
Editor's Column
---
Reflecting on Transitions and Traditions
by Andrea Traietti '21 
Editor-in-Chief
This issue of The Cowl is the sixth and final issue we will be publishing this semester, and it's quite an exciting selection of content with which to end. Covered in this issue, first and foremost, is the momentous national news from last week—Joe Biden and Kamala Harris's victory in the presidential election, marking a transition into a new era of American history. Second, and of special importance to all of us on The Cowl staff, The Cowl will celebrate its 85th anniversary on Nov. 16, making it one of the most long-standing traditions at Providence College. 
Reflecting on what we've published in the past three months, I've realized that transitions and traditions, themes captured by these two events, have taken center stage in much of our content this semester.
Countless articles have covered the many ways in which the PC community has made difficult transitions this semester—making continuous adjustments over the past few months as we navigated through a COVID-19 outbreak on campus and eventually transitioned back to in-person classes.
We've also turned our coverage to the resilience and adaptability that the PC community has so often shown by finding new ways to celebrate old traditions, such as Last Chance Mass and Senior Ring Weekend, which have shaped life at the College for generations. 
This semester has been one of transition and tradition for The Cowl itself, as well. We were halfway through the process of completing our second issue when, late one Tuesday night, we learned the College was implementing a stay-at-home order. Unable to access our on-campus office and with a Wednesday deadline to meet, the Editorial Board scrambled to transition our operations remotely, and they've remained that way  ever since.
It's been a challenging transition, and we've since had to move to bi-weekly rather than weekly issues, but not publishing The Cowl was never an option. I think that for so many of us, the drive to keep going came from the understanding that, with The Cowl, we get to be part of something that is much larger than any of us as individuals—a tradition which next week will turn 85 years old, having been in continuous existence aside from only two years during World War II. To play a part in preserving PC's history, especially in this moment, is both an incredible privilege and an immense responsibility. 
I was and continue to be inspired by the resilience and commitment that the entire Cowl staff has shown during this difficult semester, and in the spirit of the upcoming Thanksgiving holiday, I wanted to end my final Editor's Column of the semester with a note of thanks.
We all owe thanks, first and foremost, to the professors, administrators, and staff members—true testaments to the meaning of the phrase "Friar Family"—who worked tirelessly to make this semester possible, keep us safe, and provide us with support inside and outside the classroom. 
But on a final, personal note, I owe a sincere thank you to the 80+ members of The Cowl—writers, Editorial Board members, and copy editors—who gave their all to each and every issue and helped preserve the tradition of The Cowl during this challenging semester. 
I could not be more grateful for each of you: for your hard work, for the energy and time you so willingly give, for your commitment, and for your resilience. Being a part of this special PC tradition is made all the more meaningful when you get to share it with and work alongside such an incredible team of talented and inspiring individuals. Thank you all.
Understanding Diversity, Equity, Inclusion, and Title VI An Interview with IDEI Assistant VP Quincy Bevely
by Kyle Burgess on October 29, 2020
---
Campus
---
By Andrea Traietti '21
Editor-in-Chief
In just four years at Providence College, Quincy Bevely has become one of the leading voices for institutional diversity, equity, and inclusion (IDEI) in an administrative role at the College.
Since he joined PC in 2016, Bevely has served in several key positions in different departments across campus: he has held the title of assistant dean of students/director of cultural education, assistant vice president for institutional diversity, and most recently, Title VI and Title IX deputy coordinator.
It is in his newest of roles as Title VI deputy coordinator that Bevely is now responsible for PC's compliance with Title VI requirements and for enforcing the College's anti-harassment policy. This week, Bevely sat down with The Cowl to discuss the new Title VI projects he has been working on, and also to share his assessment of inclusivity on campus and his vision for continued progress at the College.
When Bevely formally took on the role of Title VI deputy coordinator in August, he quickly identified an area in need of immediate improvement. "I realized that there wasn't any public forum or format for folks to submit bias reports," said Bevely. "Additionally there was not a tool for anonymity. It allowed me to start thinking about what we could do as a college."
So, Bevely got to work, researching other colleges' bias response and reporting tools and putting together his own ideas for a similar reporting tool for PC. "We needed something with functionality to submit online reports, and to document and track them," said Bevely. "The best way to do it was to create a bias response reporting tool."
After consulting with members of the PC community from students to the College's general counsel, PC's new bias reporting form was released.
The form can be accessed on the Institutional Diversity page of PC's website, and there is also a link to it on the Title VI resources tab of Student Congress' website. It contains a series of dropdown questions for respondents to provide information regarding the incident and a space to describe the incident in detail. The form also provides an opportunity for respondents to choose to remain anonymous.
A key aspect of the reporting form that Bevely highlighted is its definition of different kinds of biases. One of the first questions the form asks respondents is, "What is the primary type of bias involved?" and provides a list of incidents to choose from, as well as an option to describe any other kind of bias not listed on the form.
Bevely said that the inclusion of this question has "given folks an understanding of how bias is defined, how it's operationalized, and how these things adversely affect our college campus here at PC."
The form arguably could not have come at a better time. In response to the murder of George Floyd this past May and the subsequent Black Lives Matter protests that occurred across the nation, members of the PC community saw a need to address systemic racism and interpersonal racism towards BIPOC students at PC. Students, faculty, and alumni alike began turning to the Instagram account @BlackatPC, which emerged over the summer, in order to anonymously share their experiences with racism during their time at the College and bring attention to the need for changes in administrative and academic policies.
Bevely encourages students to participate in the @BlackatPC Instagram and cited the page as something that he has been proud to see. However, he noted that the bias reporting form from the College gives him the authority to actually act on and investigate incidents of bias in a way that he cannot simply from reading through the posts on the @BlackatPC page.
"[The reporting form] gives me the authority and the power to investigate the cases because I can't adjudicate the social media platform," Bevely said. "Students can submit those testimonials on our documentation form and we can adjudicate it, we can investigate it, we can look into the matter further."
In terms of the community's reaction to the reporting form, Bevely said, "What I've seen is more folks submitting issues of bias because of the tool." He noted the importance of having a method to track incidents that appear as part of a pattern, and how much easier that process has been in an online format. "If we're seeing commonalities, if we're seeing consistent behaviors, if we're seeing repeat offenders, it allows us to track those things," said Bevely.
Bevely pointed out that while the reporting form is new, the College's anti-harassment policy has not changed in any way. However, one of Bevely's goals was to make the College's Title VI response and anti-harassment protocol easier for members of the community to understand. The College's anti-harassment policy is a five-page document that outlines the detailed nature of responding to incidents of bias in compliance with Title VI regulations.
"For me reading that policy, I felt like I was learning something new everytime I read it and I can only imagine how it was for folks without a Title VI purview," said Bevely.
To make the process of investigations more transparent and easier to understand, the Office of IDEI created visual aids for students, faculty, and staff that present the College's Title VI response as flowcharts. The flowcharts, which outline the several courses of action the College might take depending on the kind of incident and the people involved, are also linked on PC's Institutional Diversity webpage.
A critical method for responding to bias-related incidents on campus, the reporting tool is only one part of what must be an all-encompassing approach to inclusivity at the College, which is something that Bevely emphasized.
"I want to point out that we're not just taking a post-vention approach, meaning responding to things as they come," said Bevely. "We're preventive, we're intervening."
"It's important to respond, but it's mutually important to educate as well, to prevent these issues from happening, and to help us on the road to becoming a beloved community."
Bevely mentioned several of the key initiatives that the Office of IDEI has taken on recently as part of its educational and preventative approach to DEI work. Last year, the Office created Advocates for a Beloved Community, a student group trained to combat biases, help educate other groups on campus, and promote reconciliation and social justice.
This summer, the College launched a virtual anti-racism series. Held over Zoom, the series featured five faculty-member-led sessions, and concluded with one student-led session. Bevely also mentioned that this year, the Office of IDEI started a diversity committee to work with the Board of Trustees, which is the first committee of its kind.
Bevely emphasized that the College's approach to inclusion and diversity is one that expands beyond the Office of IDEI. "Most folks would say either a ground-up or a top-down approach," Bevely said. "We have neither. We have all-encompassing."
DEI efforts at PC continue to involve different student groups, faculty members, and members of administration from across campus. Bevely stressed this point in how he conceptualizes the Office of IDEI's role in interacting and collaborating with the College community at large: "We're empowering them to do the work of diversity because it's the responsibility of the entire college, not just the responsibility of our office, and we strategically set up our office in that way," he said.
"The work that we're doing—we're trying to weave it into the whole entire college."
As the Office of IDEI and the College at large moves forward with these and other initiatives to improve diversity, equity, and inclusion on campus, Bevely noted the challenge of trying to anticipate and plan for where the College might be years down the line, especially because of the uncertainty of the present moment.
When asked where he sees the trajectory of the College's efforts five years from now, Beverly answered, "That's a really difficult question because of where we are nationally, just given the unrest, given the political election, given the climate around campus, given the issues that the virus is creating with marginalized communities."
Bevely said, "I hope that our office can work a little bit more with the Smithfield community. I would like to see a better relationship so as to be a resource and pillar for the community around restorative justice practices, around education, and around biases. But I think in order to branch out into the community we first have to take care of home, so I'm hoping over these next five years we can work to make PC more inclusive, increase representation for faculty of color, make it more equitable for all, make the sense of belonging for students better."
While the long-term impact of the Office's efforts remain to be determined by the outcome of current events, Bevely was certainly confident about one thing we are seeing right now: the momentum of the movement.
"The momentum has been unprecedented during this time, and I think the pandemic has contributed at large to that, where folks have had an ability to pause, be present, watch the news, see the things that are happening, and become more globally educated," said Bevely. He added, "If I had to hang my hat on something that I'm very excited for, it's that [momentum] is swinging in the right direction."
"I feel like for the first time in the area of diversity, equity, and inclusion, we've captured a large ear and we've captured a lot of attention from the general public," he noted. "For the first time, allyship is through the roof. You have folks asking, 'What can I do to help?' 'How can I commit myself to the work of anti-racism?' 'How can I influence diversity, equity, and inclusion?'"
The energy of the current movement for inclusivity and diversity on campus is something Bevely remains proud of. "I'm very proud of things like the @BlackatPC Instagram page, the students mobilizing and speaking out, the stories that we're hearing, how things that have been in the dark are coming to light. I'm very proud of the change."
Bevely specifically mentioned that he has been proud of the efforts Father Kenneth Sicard, O.P., has made in his first few months as President of the College.  "We have a president that's very committed to DEI at the College," said Bevely. "We have a president that's willing to get his elbows dirty, get on the front lines with us, and has shown us not just by talk but by walking, by action, his commitment and his ability to really influence change."
The challenge, of course, is preserving the energy of the movement when the pandemic eventually passes and our daily lives begin to look more like they did pre-COVID-19.
"The concern that I would have with momentum is how sustainable it is," said Bevely. "How do we keep the momentum going, how do we carry it on, how do we allow this to not just be a moment in time or something that's just popular in the media?"
"With the momentum, this has to continue to matter," he said. "And the way that it continues to matter is to keep it at the forefront of our current issues."
How can we keep the movement for social justice at the forefront? For starters, "I think we all have to continue to educate ourselves, we all have to continue to listen," Bevely said. "There has to be a willingness to collaborate with one another, to engage across differences, to understand differences, to listen to each other more and to respect our differences."
"We're a college of spirituality," he added, "so I think we all have to approach with grace, we all have to be empathetic, we all have to understand that everyone comes to the College with their own personal story, their own personal narrative."
Bevely stressed that DEI work at the College must continue to be collaborative: to be successful, our efforts to make PC more equitable and inclusive have to expand beyond the Office of IDEI alone and reach every corner of campus. "It's going to take all of us to change the climate at PC, and we're there to foster the experience, we're there to co-create the beloved community, but without the efforts of the entire college, none of this is possible," said Bevely.
So how can we keep the momentum going on campus? For Bevely, it continues to fall on each of us to stay engaged, to take action, and to keep our efforts going as a movement, not just a moment. "I think it's simple," he said. "We can't let up. Don't you let up."