Peaky Blinders Season 5: Haunted by the Past
by The Cowl Editor
---
Film and Television
---
New Season Comes Alongside Cumulative Vinyl Soundtrack
by Daniel O'Neill '21 A&E Staff
Finally, after two long years, Peaky Blinders is back with its fifth season. The last time fans saw Thomas Shelby was when he was on top of the world, after  becoming a newly elected member of Parliament representing Birmingham. 
Season five opens with the stock market crash, which knocks the Shelby family off of its pedestal. This does not do much for character development, but instead acts as a warmup to the ensuing chaos that comes with every season of Peaky Blinders.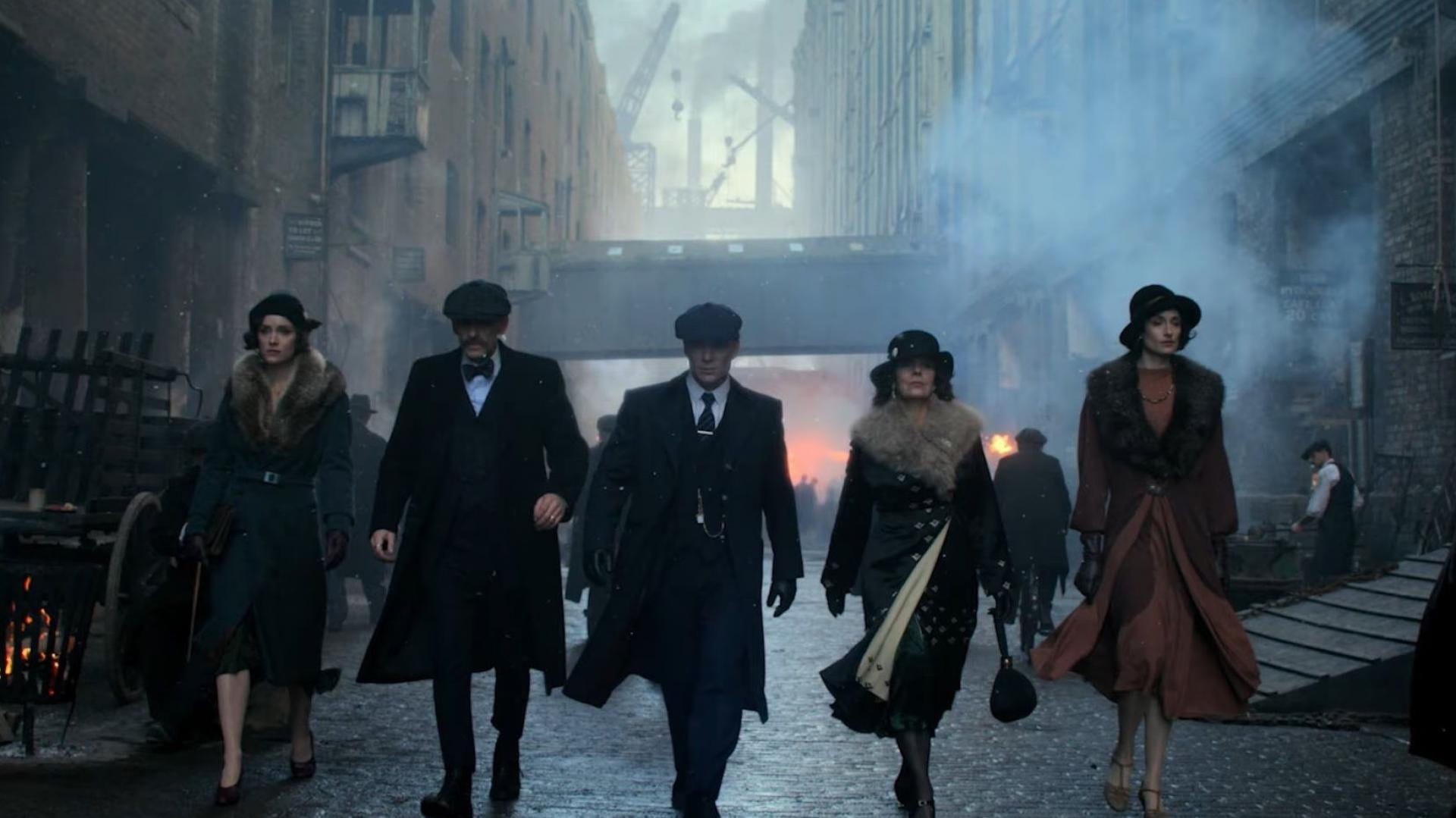 The real enemy of season five seems to be the new fascist ideas that are floating all throughout Europe. Tommy becomes acquaintances with Oswald Mosley, the leader of the British Union of Fascists. Tommy is finally coming face-to-face with the institutions that he fought hard against to be successful. He eventually succumbs to those institutions, so Tommy's character changes in a way that has not yet been seen in the series. The Shelbys' next task is to stay in power and not let their guard down, since they are now at the helm of a rapidly changing world. 
Another important aspect of the new season is the constant evolution of Tommy's PTSD in the wake of The Great War. In past seasons, Tommy's shell shock ranged from flashbacks of his tunneling days in the Battle of Verdun and the Battle of the Somme to the horrors he faces at home. In season five, he starts to see apparitions of his deceased wife, Grace. While it seems a bit cheesy, the new flashbacks Tommy has create a distinct change in his character. The apparitions of Grace are not just reminders of his past love but are ways for Tommy to come to grips with himself and his new ethical responsibilities. Grace's "ghost" confronts him, and it seems that Tommy makes decisions based on these confrontations. 
The end of season five is what fans are focused on the most, however. Tommy clearly seems to be taking certain aspects of his life more seriously. There is confusion with how Tommy's character has developed with different political theories threatening to influence his decisions on a daily basis, and the rise of communism and fascism in the early days after World War I did not make his life any easier. This, however, does not seem like something that Thomas Shelby will have much time to think about. Seeing that he is in Parliament, and the fact that season five ends with the first sirens of World War II, the next season will most likely show a more decisive and morally stable Thomas Shelby. 
While season five was not necessarily the strongest season thus far, the creators have put the show in a position to succeed in the ensuing seasons, as the Shelby family will now be forced to face off with the global crisis of World War II. 
On Nov. 15, fans can purchase the first ever triple vinyl release of the soundtrack to all of the seasons thus far. PJ Harvey's cover of the show's theme "Red Right Hand" is released alongside tracks from Radiohead, Arctic Monkeys, The White Stripes, and more. 
Tame Impala Announces New Album
by The Cowl Editor
---
Arts & Entertainment
---
Recently Released Singles Promise Psychedelic Dance Party
by: Daniel O'Neill '21 A&E Staff
On Oct. 25, Tame Impala announced their fourth studio album on their website and social media. Entitled The Slow Rush, it is their first album since their seminal work Currents was released back in 2015. 
Tame Impala fans have reason to rejoice since the bands next project finally has been announced. Over the past months, the band has released three separate singles. The first, "Patience," featured a more upbeat style in comparison with the recordings on Currents. "Patience" was released on March 22 and was followed by "Borderline" on April 12. Since last spring, the band has been quiet in terms of singles and LP announcements. This was the case up until Oct. 28, when their latest single "It Might Be Time" was released. 
This newest single is evidence of front-man Kevin Parker's ever-evolving musical style. In its entirety, the song is extremely random and out of sorts, but that may be why it has already been successful. The form of the song is reminiscent of the 1980s dance genre yet also keeps its true Tame Impala feeling at the same time. 
Once "It Might Be Time" was released, Parker took to Instagram and explained the future of the band. They are planning tour dates for 2020 all over the world, and gave a release date for their new album. The album is due to release on Feb. 14. 
According to Pitchfork, Parker has been splitting his recording time between Los Angeles and his hometown in Fremantle, Australia. He reportedly recorded and produced the entire 12-track album all on his own. This is a great sign for fans, since no outside influence on the final product of the album will be present, essentially showcasing Parker's true vision of Tame Impala.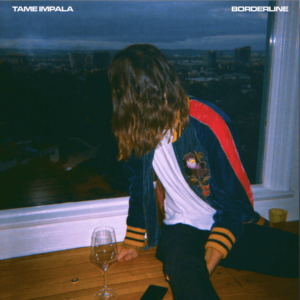 Typical production of Tame Impala's songs includes an over-saturated or distorted rhythm section. This quality is present in two of the last three singles that the band has released. "Patience" features a clearly effected keyboard line for the entirety of the song, and "It Might Be Time" switches between a calm beat and an aggressively distorted drum line. "Borderline" has a more driving and catchy beat than the other two singles. If these last three singles are any evidence of what is to come in The Slow Rush, then Tame Impala fans may rejoice. The band may keep its same sound while also experimenting into unknown musical territory. 
Some of the band's tour dates have been announced, with Clairo opening at every show and MGMT joining at the concert in Mexico City. In March, the band will play in San Diego, Los Angeles, San Francisco, and Mexico City. The band will also headline the Tecate Pa'l Norte Festival in Monterrey, Mexico on March 20. The US shows go on sale on Nov.9 and can be found on StubHub. 
The Rock & Roll Hall of Fame Boasts Diverse Nomination Class
by The Cowl Editor
---
Music
---
Pat Benatar, Soundgarden, Doobie Brothers Vie for Top Spots
by Daniel O'Neill '21 A&E Staff
The Rock & Roll Hall of Fame recently announced the nominees for its 2020 class. The nominees span many different genres of music. Eligibility requires that nominees have released their first recordings at least 25 years earlier. Similar to years past, music fans in the general public can vote for their own picks in the Hall of Fame by casting ballots online or at the Hall itself, located in Cleveland, Ohio. 
This year's list is extremely diverse, with individuals like Pat Benatar and Whitney Houston leading the way. Others on the nomination list include Dave Matthews Band, The Doobie Brothers, Nine Inch Nails, Soundgarden, Thin Lizzy, and T.Rex. All of these nominations seem typical when it comes to genre diversity, however there is one individual who is set apart from the rest of the nominations. 
The Notorious B.I.G. is on the list of nominations, putting rap at the forefront. This is his first year of eligibility, and if he is inducted he will become the second rapper to be inducted. Tupac Shakur was inducted in 2017 as the first rapper to make the Hall of Fame. The Notorious B.I.G. is frequently cited as the greatest rapper of all time, typically in contention with Shakur. 
According to Billboard, many of the nominees this year have never won a Grammy award. The list includes Depeche Mode, MC5, The Notorious B.I.G., Todd Rundgren, T. Rex, and Thin Lizzy. Only three of the nominations have ever topped the Billboard Hot 100: Whitney Houston, Notorious B.I.G., and the Doobie Brothers. The U.K. metal band Motörhead, who is also nominated, has never cracked the Hot 100. 
The diversity of the nominees this year is unprecedented. The power ballads of Whitney Houston, Nine Inch Nails' dark and creepy style, Kraftwerk's innovation, The Notorious B.I.G.'s rap royalty, and Soundgarden's grunge vibe come together to create a nomination class that is unlike any other. 
So far, Pat Benatar has taken the lead as of Friday, Oct. 18 on the fan voting ballot, but anything can change in the coming months. The battle for second place as of Friday was between the Doobie Brothers and Soundgarden. The top five artists that are selected by the public will make up what is called a fan ballot and will be factored into the final decision making process by the Hall of Fame. Fans can only vote once per day and voting ends on Jan. 10 at 11:59 p.m.
The Rock & Roll Hall of Fame induction ceremony will take place on Saturday, May 2 in Cleveland, Ohio. The ceremony will take place in Cleveland's Public Hall. 
Anyone can vote online for the nominations. To successfully complete your vote, select the top 5 nominations and select "ROCK MY VOTE" to participate in the induction process. You can also go to www.rockhall.com/vote and create an account to vote directly into the Hall.
Bruce Springsteen Celebrates 70th Birthday
by The Cowl Editor
---
Arts & Entertainment
---
Paying Tribute to an American Icon
by Daniel O'Neill '21 A&E Staff
On Monday, September 23, Bruce Springsteen celebrated his 70th birthday. 70 is quite the milestone for someone who has dedicated his life to music for the past 50 years, and his illustrious career shows no signs of ending. 
Everyone knows that The Boss is one of the most influential writers in music history. His lyrics speak to the hearts and souls of Americans, especially the underdogs. His songs tell stories of the experiences of common people, and that is why his music never gets old. 
Springsteen is one of the best-selling artists of all time. His most loved songs include "Born in the U.S.A.," "Born to Run," "Thunder Road," and "I'm Goin' Down." He has won 20 Grammy awards and now has a Tony award for his musical Springsteen on Broadway. 
The Independent gave Springsteen's most recent album, Western Stars, a five-star review overall. The Boss may have just turned 70 years old, but he still has the same creative genius and the same mojo, as he did in his prime. His last few tours proved this, as he had the same energy as he did back in the 1970s and '80s. 
The most important impact that Springsteen has had on music is the relatibility of his music and lyrics. Everyone can relate to the struggles he depicts in "The Ghost of Tom Joad" and "Thunder Road," and certainly everyone can have fun listening to songs like "Glory Days" and "Tenth Avenue Freeze-Out." Just like Springsteen himself, his songs never age. Topics are always directed toward blue-collar workers or are about growing up in the USA.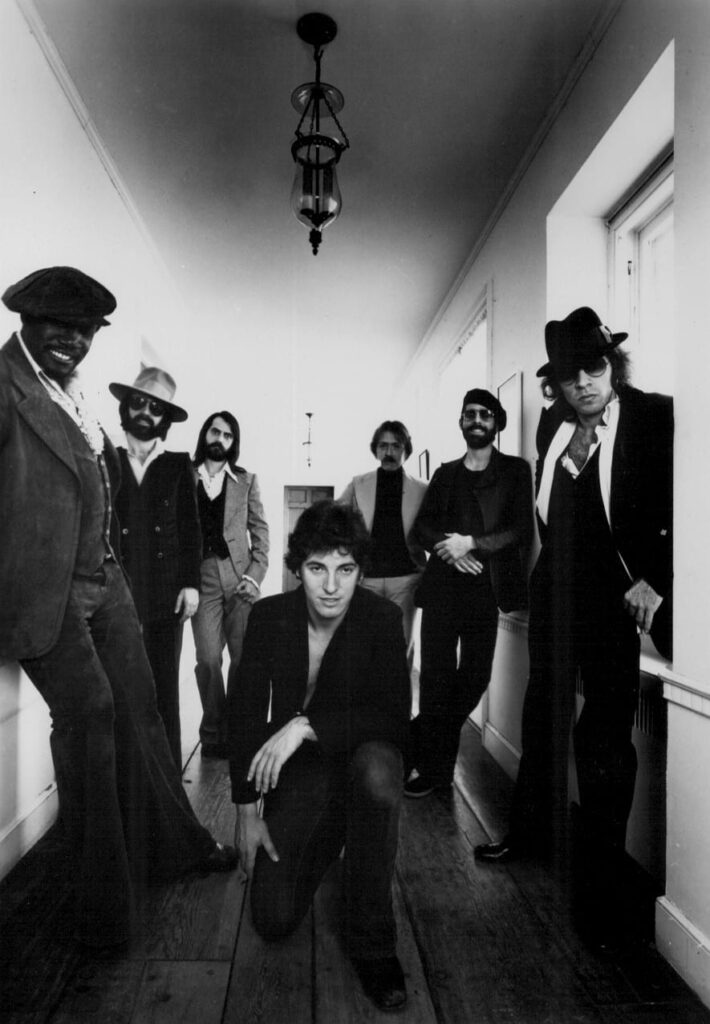 After the events of September 11, 2001, he wrote an album in honor of New York City and everyone affected by the attacks. The album is titled The Rising, and, although it is not his most popular album, it certainly holds a message that many can learn from: no matter the circumstances or problems that life throws at you, there is always a brighter future ahead. This is what The Boss has brought with every album he has released, and every performance he puts on. That is why he will go down as one of the most influential rock-and-roll icons; he has given so many people something to believe in. 
Springsteen made every piece of work he has released into something that represents its time period. Born to Run is the pure angsty rock beat of the 1970s, and Born in the U.S.A. is widely regarded as the album of the '80s that was able to connect rock music with the increasingly popular dance music. His songs tell stories of ghosts that everyone has experienced, whether it is the pains of leaving high school or a love gone wrong. He is a master of connecting to his audience. 
70 years is a long time to spend in the spotlight of the music industry. He is far from done, however, as Springsteen has claimed that the E Street Band will be back together soon. He has lived every word he has written to the fullest and will continue to do so. These past 70 years have been incredible for music, so here's to the many more years he has left. 
Post Malone Releases Hollywood's Bleeding
by The Cowl Editor
---
Music
---
A Diverse New Project Born from Collaboration
by Daniel O'Neill '21 A&E Staff
Post Malone is arguably one of the most influential and successful artists in music right now. Although initially branded as a sure one-hit wonder after his debut single "White Iverson," he has managed to prove everyone wrong. This is in part due to his ability to create incredible songs in many different genres.
Everyone knows Post Malone for his hip hop tracks and catchy, in your face choruses. Hollywood's Bleeding was released on Sept. 6 and proves this idea. His beats have stayed innovative, and his songs feature artists across all genres. Most importantly, his subject matter is focused, and he possesses an uncanny ability to express heavy emotions in many different forms. 
The most impressive part of the album is Post Malone's success in pairing artists together in unexpected collaborations. This is entirely true for the heavy rock song, "Take What You Want," which features Travis Scott and Ozzy Osbourne. The song combines Osbourne's Black Sabbath chanting and Travis Scott's experimental vocals to make something that seems to be a new genre entirely. However, the creativity does not stop there. The song "Circles" reflects the style of alternative music, sounding like it came out of the garage rock era. 
Post Malone wrote with the likes of Kanye West and Father John Misty. With the latter, Post Malone created the song "Myself" that is more R&B than anything he has made before. By collaborating with Father John Misty as a co-writer, the idea of a sad Post Malone is still present. 
If you miss the old Post Malone, listen to "Saint-Tropez." More importantly, listen to the lyrics. The typical hip-hop feeling flows entirely through the previously released "Wow.," "Sunflower," and "Goodbyes" to round out Post Malone's most diverse work to date. 
Where beerbongs and bentleys was shorted for being too stereotypical and predictable, Hollywood's Bleeding has its own feelings and becomes what sounds more like a mixtape spanning different decades than the third studio album of a pop star. This album is made for a generation that is heading in multiple directions but still finds time to stop and listen to the music. Hollywood's Bleeding is hip-hop, rock, folk, country, and indie all in one, and Post Malone makes it into a masterpiece. Post Malone took a huge risk by combining different genres into one album, and the outcome is proving to be worth the risk. 
BROCKHAMPTON Returns with New Album GINGER
by The Cowl Editor
---
Music
---
Rap Group Reunites to Overcome Adversity 
by Daniel O'Neill '21 A&E Staff
On Aug. 23, BROCKHAMPTON released their fifth studio album, GINGER. The album came after the group took a hiatus. The group struggled to grow as musicians and keep making music after Ameer Vann was forced out of the group due to accusations of sexual misconduct. Vann was widely regarded by many fans as the best rapper in the group, and his exit caused confusion that ultimately led to the group's hiatus.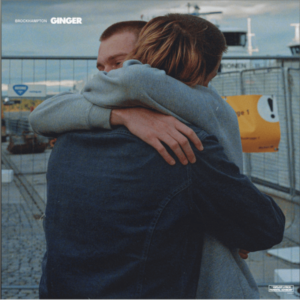 Kevin Abstract told GQ, "We want to make a summer  album" with regard to GINGER. This is clearly shown in their songs, since this album seems to be not only the happiest, but the most emotional album in their catalogue. On top of that, this is the second album since Vann left the group. Their last album, iridescence, was a struggle to produce since Vann's verses needed to be cut out, and production was not as strong as it was in their previous work. GINGER, however, seems to be their best work yet with regard to production. 
BROCKHAMPTON is known as a gang of eccentric mavericks who preach their experiences of loneliness and depression. While there are songs on GINGER that reflect these same ideas, the overall production shows a clear step in the right direction for them; there is an underlying theme of rebirth and happiness. 
One of the things that makes BROCKHAMPTON special as a group is that they work incredibly well together to create a unique style of rap. The reason that they all work so well together is that they are their own individual artists with their own visions. Together, BROCKHAMPTON creates incredible music that stands out in the music industry. 
Yet the most important thing to realize from GINGER is that each artist in the group seems to be more comfortable with their own artistic motives and visions. It is clear that the group is growing in different directions musically in their verse style, but circumstances allowed them to come together after a break to show how they have matured as artists. GINGER sounds like there is an actual dialogue occurring between all of the members instead of separate songs entirely. While all of the songs clearly have their own flow and style, they fit together collectively. Many fans think that the SATURATION trilogy released in 2017 was their best, but GINGER manages to come together as a strong competitor. 
The musical growth that the group has experienced can be shown through influence from many genres including gospel and rock and roll. In "SUGAR" there is acoustic guitar and obvious influence from folk and rock genres. Gospel comes into play on the final track of the album "VICTOR ROBERTS" in a way that shows elements of spoken word while keeping the typical hip-hop sound of BROCKHAMPTON in the heart of the song. 
Overall, GINGER shows an unexpected growth in the members of the group. Losing their best rapper may have temporarily thrown the group off of their game, but BROCKHAMPTON's hiatus resulted in their most powerful album yet. 
Hip Hop Artist Aries Drops Welcome Home
by The Cowl Editor
---
Music
---
Teenage Producer Demonstrates Genre Versatility
by Daniel O'Neill '21 A&E Staff
On April 18, up-and-coming hip hop artist Aries released his debut album, Welcome Home. The album is a powerful nine-track collective project of his previously released singles. It has been quite the journey for the new artist, as he has been working towards this release since 2018 with the release of his single entitled, "Carousel." 
Aries has sent shockwaves through the hip hop industry, mostly due to his talent as a producer, as well as a songwriter and singer. His musical releases before this album have been rather upbeat and quick songs, but the new album brings his more emotional side into the spotlight. Songs like "Racecar" and "Sayonara" were instant hits for his fans, but new songs like "Pony" show a change to the artist's pace. 
Aries is definitely different from other popular hip hop artists; he has his own YouTube channel where he talks about his own remixes, as well as quick tutorials on the creation of his music. The artist also gives fans an insight into his personal life through vlogs and shows how he accomplishes his creation of music day-to-day. This gives his fans a different perspective on the creation of music in general. He personalizes his artistic processes in this way. 
The 25-minute debut album includes some fan favorites that were previously released, but the new songs on the album show off his songwriting ability by melding hip hop with other genres including jazz and rock & roll. His personality is shown on the new tracks, as he writes about personal heartbreak and changes in his life. His YouTube channel, coupled with this artistic change, allows for fans to gain insight into the artistic lifestyle he leads, as well as the all too human problems he faces just like everyone else. 
While the change to his lyrics and attitude are important to the album, the most impressive aspect of Aries' ability as an artist is that he keeps the majority of his songs upbeat, danceable, and rhythmic in some way. The beats he creates to back his songwriting are impressive since they are created from scratch. Most people think that the beats he creates are meant strictly for hip hop music, but his creativity allows for a dynamic range of genres to be used in his production. He has combined jazz, rock, country, and even lo-fi. The thunderous bass and ecstatic high hats are what keeps his songs, regardless of the mood or genre, danceable and catchy. 
The lyrics are what fans seem to love the most off of the album. He keeps all of his songs relatable. He is a master of pop in his ability to relate his own life through music while still making his songs catchy. 
Aries' talent as a producer and songwriter makes him a young artist to watch in the coming years.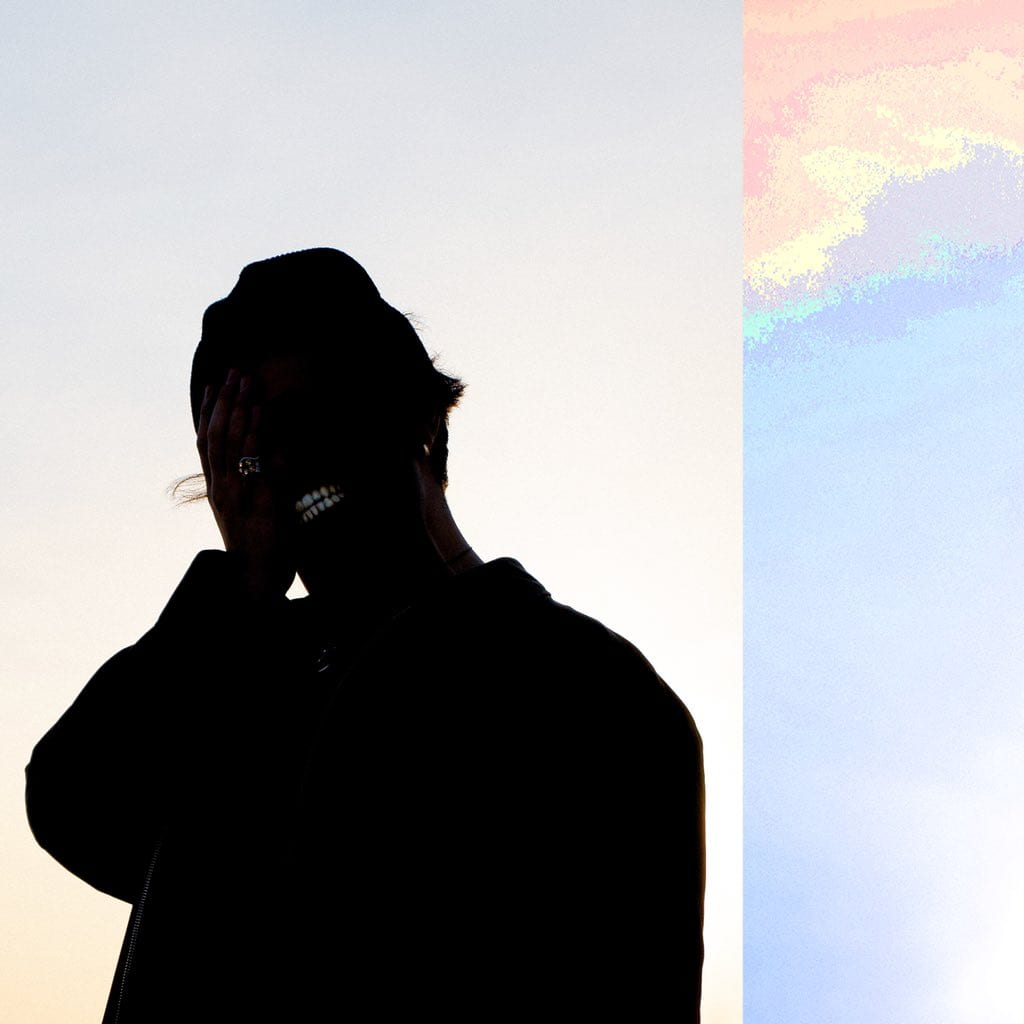 Nipsey Hussle (1985-2019)
by The Cowl Editor
---
Music
---
by Daniel O'Neill '21 A&E Staff
On Sunday, March 31, 2019, prolific rapper Nipsey Hussle was shot and killed outside of his clothing store in Los Angeles. Many fans around the United States are stunned by his death. 
His family and loved ones have spoken out about his influence on the music world and how shocking his death truly is. According to the Los Angeles Times, the rapper's mother Angelique Smith said, "I would like for him to be remembered as a humble, spirited, respectful man who had, since his childhood, an extraordinary and unlimited intellectual capacity." To many people, Nipsey Hussle's music spoke about the problems that they face in everyday life, something that makes his death especially hard to deal with. 
Nipsey Hussle spent the latter part of his career as a rapper fighting to end gang violence and other issues in his home of Los Angeles. His influence in this regard is something that many people will not soon forget. Through his activism and rallying for his community, he made it clear to those around him that he was fighting a legitimate battle; Nipsey Hussle wanted to make his hometown a place that people could feel safe in. 
The rapper spoke on many occasions about his former affiliation with the Rollin 60s, an LA gang affiliated with the Crips. The violence and crime he witnessed as a member of that gang led him to change his own life and help others to better their lives as well. According to Vox, Nipsey was involved in community outreach programs that worked to not only empower, but also to employ people in underprivileged groups. He did so through funding groups that helped to teach real estate investment, creating science and technology learning centers for children and teenagers, and other efforts in southern Los Angeles, where he is originally from. 
It is reported that Nipsey Hussle was supposed to attend an anti-gang violence meeting the day that he was shot outside of his storefront, along with two other men. The man who shot the rapper was arrested this past Tuesday by the Los Angeles Police Department. The man's name is Eric Holder, and he reportedly was in a heated argument outside of Nipsey's store before the shooting occurred. There are no reports of the murder being related to gang violence at this time. 
The death of Nipsey Hussle has boosted the artist's name in a culture of mainstream hits in music. Many people who had never before heard his name now recognize his name, sadly, because of his death. His songs on many platforms are getting more exposure because of this. This is a time for many to mourn the death of an influential figure and the fact that his songs regarding all of the problems he worked to fight against are getting more popular only shows that his message is finally getting across. Nipsey Hussle's death symbolizes that all of the pain and hard work put into his work is finally paying off. His powerful lyrics and activism will still live on after his untimely death. 
Spinzone: Peloton Sued For Illegal Streaming
by The Cowl Editor
---
Variety
---
by Daniel O'Neill '21 A&E Staff
The high-tech fitness company Peloton has stumbled into a large problem: a $150 million lawsuit for using unlicensed songs. Peloton creates home fitness machines with tablets that have the ability to create strictly music-driven workouts for customers. This is a revolutionary company in the marketplace today, but many people are wondering how the company managed to create their brand without getting the correct licenses for the music. 
Artists that have had their music used unlawfully by Peloton include pop behemoths like Justin Timberlake, Rihanna, Lady Gaga, Bruno Mars, and Ed Sheeran. 
Based in New York City and in possession of a relatively wealthy following, the fitness stationary bikes sell in the retail market place for a little over $2,000. Customers must also pay $39 per month to be able to use the live classes created by the company. This is where the music becomes a problem. The live fitness classes use specified playlists created by instructors to motivate customers. If the customers want to, they can even compete in virtual races with other users. 
According to CBS News, Peloton has been dubbed the "Netflix of Fitness." This is because the company managed to cross into two different industries: both fitness and streaming. Peloton has revolutionized both marketplaces, which is why many customers are confused as to how the startup company made such a blunder. 
This issue of licensing in the music business, as well as outside of the industry, is something that many artists struggle with today. The main issue is the complications that arise when it comes to licensing; synchronization licensing is something that Peloton is targeted for. The problem here is that, for Peloton specifically, no publishers of the songs have agreed on a universally set fee for this sort of licensing. This seems to point to Peloton as being, in essence, lazy, since negotiations for this kind of licensing can be arduous and time consuming. 
This system of licensing is one of the main sources of income for artists, since record companies in most cases take a large portion of the money from artists they sign. Essentially, this "sync" licensing is a surefire way for artists to be compensated for their craft. This is one of the reasons many customers of Peloton have taken issue with the company's mistake resulting in a $150 million lawsuit. 
Many of Peloton's customers have sold their stock in the company. However, a lot of customers are staying with the company. Those customers who are staying with the company do not see the one glaring mistake of the company: Peloton got the correct licensing for some of the songs. That means that the company's executives knew about the licensing requirements yet failed to acquire licensing for all songs. 
The $150 million lawsuit is certainly hefty, yet many people think that Peloton essentially made a mistake; there was no malintent in their actions. Many of the classes that have been removed from the service due to the unlicensed songs were the most popular classes, yet executives of the company tell customers they are working hard to continue the quality of service that its customers enjoy. 
Drummer Hal Blaine Leaves Legendary Legacy
by The Cowl Editor
---
Music
---
by Daniel O'Neill '21 A&E Staff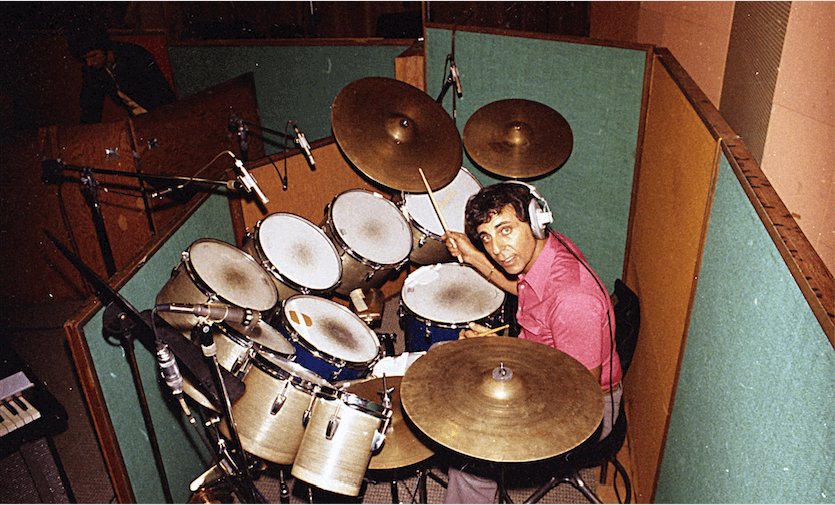 On Monday, March 11, in Palm Desert, California, legendary session musician Hal Blaine passed away at the age of 90. Blaine is widely considered one of the best session drummers of all time. He was a member of the group of session musicians known as The Wrecking Crew and is the most recorded drummer in history. He played drums in what is estimated to be over 35,000 songs. 
In his long career, Blaine was awarded 150 top 10 hits on the charts, eight Grammy awards, and 40 #1 hit singles. He began playing as a session musician in his early twenties and never looked back. He started out working with Phil Spector, the legendary producer who is infamously known for murdering actress Lana Clarkson. 
Once Blaine started working with Spector, he met and formed The Wrecking Crew, which included other legendary musicians like Glen Campbell and Leon Russell. The group worked with bands such as The Crystals and The Ronettes, utilizing Spector's well known "Wall of Sound" technique. 
Blaine also played drums for other famous acts, including The Beach Boys, Elvis Presley, Leonard Cohen, Frank Sinatra, and Sam Cooke, among others. Blaine's death left an impact on many people, including Brian Wilson of The Beach Boys, who, after the recording of "Good Vibrations," called him the greatest drummer ever. After Blaine's death, Wilson tweeted, "Hal Blaine was such a great musician and friend that I can't put into words. Hal taught me a lot, and he had so much to do with our success—he was the greatest drummer ever." Because of his affiliation with The Wrecking Crew, Blaine was able to develop a wide variety of talent for different genres. From his drumming with Presley, to his recording with Sinatra, Blaine proved that he was one of the most diverse musicians of all time. 
In 2000, Hal Blaine was inducted into the Rock & Roll Hall of Fame, along with a group of other side musicians who played in the studio with him. Blaine's legacy is one of the strongest, if not the strongest, of session musicians today. 
But when it comes to his style of playing, Blaine spiced up any song. His drums were known to make any song more dramatic; he would signature any transition with a change of tempo or a speedy fill. His skill as a drummer led many producers to replace their bands' credited drummers. On The Beach Boy's album, Pet Sounds, it is Blaine playing the drums, not the credited drummer Dennis Wilson. Blaine acted as a backing force for some of the most well-known and influential songs of all time. 
Blaine's legacy will live on for generations to come, as his talent as a musician in the studio has created countless hits that influence musicians today.