Is Student Journalism in Peril in the Digital Age? University of Arizona Student Faces Doxxing and Harassment for Her Opinion Piece
by Sarah McLaughlin '23 on December 3, 2022
Editor-in-Chief
---
Editor's Column
---
by Sarah McLaughlin '23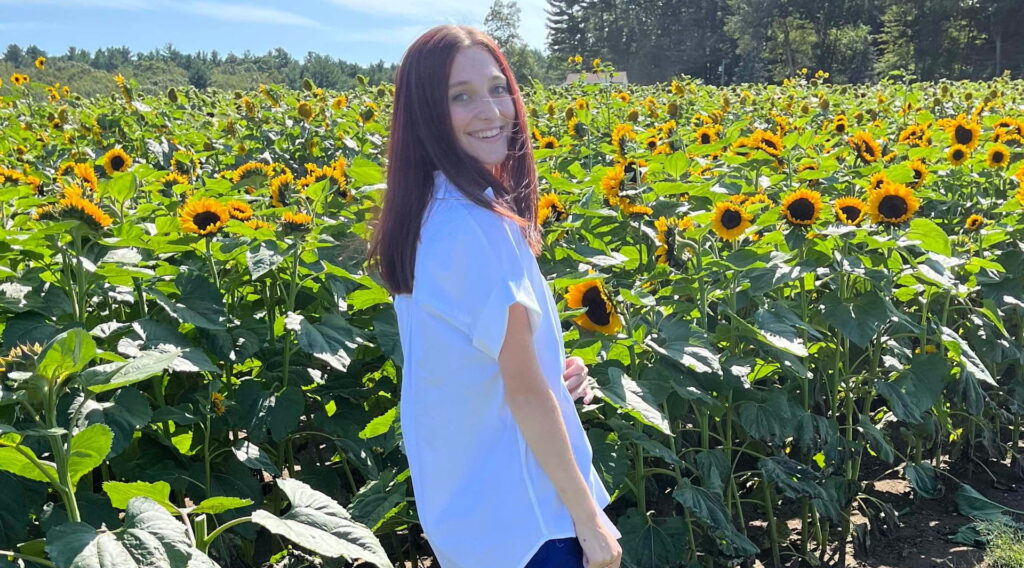 In the age of social media, it is not uncommon for young people to experience harassment from peers online. This can take the form of hurtful comments, threatening direct messages, or mass reporting of one's account in order to get it banned from a platform. Those in the public eye—influencers, content creators, and others who have amassed large followings—tend to be the most likely victims, but it turns out that student journalists can also become targets.
On Sept. 20, Olivia Krupp, a sophomore at the University of Arizona, wrote an opinion article for her school's newspaper, The Daily Wildcat, in which she interviewed TikTok star Lukas Pakter, a U of A senior. In the article, she is critical of how Pakter's fanbase views him as a "role model" of masculinity and compares him to the controversial podcaster Andrew Tate. Despite her relatively tame critique, Pakter's fans—and a large population of U of A students—interpreted it as an attack piece and launched an attack of their own. Krupp's phone was overwhelmed with calls, texts, comments, and direct messages for days. The messages were extremely rude, threatened violence, and could easily be harmful to any student's mental health.
As a student journalist and aspiring professional, after reading Krupp's article and her interview with The Washington Post, I felt a need to reach out, offer my support, and ask her about her experience.
"Being a student journalist in 2022 means you probably also have an active Instagram account, TikTok, et cetera," Krupp said in our interview. "We know so much more and are exposed to so much news, but with that comes the price of people knowing so much more about us. I certainly had to figure that out the hard way."
Providence College is a much smaller school than U of A, which brings a much smaller readership of our student newspaper. Still, I and other Cowl writers understand how scary it can be to voice your opinions on a public platform with your name attached. Some student journalists fear their friends, classmates, professors, or even family members reading their articles.
"Even though it was quite difficult at first, I've been doing a lot better recently," Krupp said in regard to her mental well-being. "It's hard as a young woman to have such vulgar and obscene threats hurled at you from people you don't even know. It's even harder to tell your university about what is happening to you and for them to basically look at you and say, 'What do you want us to do?'"
The University of Arizona did not get involved or even comment on the situation until Nov. 8, after the Post sought comment. Krupp stated that she believes colleges have "an irrefutable duty and responsibility to protect students who are involved in their programs," including student newspapers. "I think a lot of universities are unprepared for problems that journalists face nowadays," she said, citing doxxing and cyberbullying as examples. "The solution is complicated, but I think safety precautions are the first step—only contacting interview subjects through email, student cell phone numbers taken out of [the] university phone book."
Krupp went on to say that she doesn't think this experience has changed the way she'll write stories, but it has affected the way she thinks about her work: "At this point, my top priority is my safety and privacy—two thoughts that never crossed my mind before."
One of my biggest concerns when speaking with Krupp was how her story might affect the mindset of other student journalists. It's sad to think that other young people might read about what happened to Krupp and approach their own stories with a fear of harassment at the forefront of their minds. But Krupp stated that her experience has actually made her confident that professional journalism is in her future.
"I can confidently say I have never been so sure and passionate [about] something in my life," she said. "Even though it was negative, it grew this intense drive within me to keep going, to keep writing. When people tell me to not do something or that I can't do something or that I shouldn't do something—I only want to do it more. That is the kind of person I am and I think that will only further my career in journalism."
I think more important than being a good writer is being a good advocate for yourself. This is what I've learned the most from my brief journalistic experience, and it seems that Krupp has learned this as well. I can only hope to pass this message onto the current and future Cowl staff.
Despite the backlash she received, Krupp said she is "super proud" of the Pakter article and is excited for her future work. "My biggest piece of advice would be to stand proudly and shamelessly by the words you put to paper—no matter how many people want to make you feel small for it," she said. "Most things that are truthful and worth writing about will stir up controversy—this is a good thing. As long as your safety is not being threatened, backlash and criticism is something you should welcome, not fear."
As a newspaper at a private, Catholic institution, I think student journalists—and students in the classroom—are even more wary of expressing their opinions or investigating controversial topics than they might be at a large state school like the University of Arizona. I encourage all students to follow in Krupp's footsteps of standing behind the ideas they believe are right, while remaining aware that controversy can and will occur, and criticism should be welcomed with an open mind. Along the same lines, I hope that colleges are able to enact safety measures protecting student journalists from the undue harassment Krupp received or, at the very least, immediately condemn it.