Global Studies: Dunkin' & Agriculture
by thecowl.news on May 4, 2017
---
Campus
---
By Meaghan Dodson '17
News Editor
Although some may argue that Oakland Avenue's Golden Crust Pizza is the "local" cuisine of Providence College, one group of Global Studies seniors is searching for options that are a little more…well…local.
According to its mission statement, the Local Foods Initiative Capstone Group was created to get students "engaged with the local community, supportive of sustainability movements, and conscious about the impacts of their consumption habits."
Global Studies majors Amanda D'Ambrosio '17, Periklis Fokaidis '17, Vicki Garcia '17, Elizabeth Longo '17, Stephen Skelly '17, and Gretchen Schissel '17 became interested in the initiative after doing independent research projects during the fall.  The students realized that their projects all centered around themes of sustainability, food justice, and community engagement, and they wanted to see how their different research could intersect.
Searching for a launch pad for the project, the group began looking at the College's on-campus Dunkin' Donuts since, with PC's arrangement with CRS about to expire, contract details are in the process of being renewed and renegotiated.
The current contract states that 100 percent of the College's sales commission goes directly to Catholic Relief Services, a humanitarian organization providing international aid to people in need.
While CRS has put PC's donations to good use overseas, the GST group believes it also important to support the local community. The group proposed to continue donating 50 percent of the College's commission to CRS, and then to use the remaining 50 percent to support local sustainable agriculture.
"We wanted to focus on working with people who are trying to make local food initiatives accessible to everyone in Rhode Island," Longo stated.  "Although we are obviously not there yet, our state and the organizations we work with are pioneers in the field."
According to the group's proposal, 40 percent of the commission would go to supporting organizations involved in local sustainability initiatives, while the remaining 10 percent would go to student "farm bucks."
Inspired by the Farm Fresh Rhode Island program, "farm bucks" would be put on students' PC cards and then could be used at local markets. Ideally, students interested in the program would partner up with Student Enviornmental Action Committee, the campus' environmental club, for trips to the Pawtucket Wintertime Farmers Market.
In devising their proposal, the students partnered with PC's global studies, biology, and public and community service departments, as well as SEAC, the PC Sustainability Committee, and various other on and off campus resources. The students also met with members of the College's administration several times in order to express their enthusiasm for the project and also to discuss practical and logistical challenges.
"It starts with conversations and being able to meet with people, to find strength in common goals and values, and to realize it's a very interconnected and interdisciplinary issue," stated Longo.
"We are super proud of and attached to this program, but our ultimate goal is to make sustainability and food justice more prevalent themes on our campus," added D'Ambrosio.
Brown University and RISD, for example, are two of several Rhode Island schools that have local food initiatives, and the students aim to see PC become another "anchor institution" for sustainable agriculture.
With groundwork for the project in place, the seniors hope to hand off their work to SEAC members Will Bozian '19 and Marvin Taveras '19. The biggest hurdle to get the project started is student initiative; if a large group of students are interested, project leaders and administration are more likely to move forward.
Reflecting on the project as a whole, Skelly stated, "We have imagined this project as part of a wider paradigm shift to emphasize not only our role in the local food system and community development, but also a different way of thinking and acting within the PC community. Emphasizing these concepts of development and action here over the long term can not only benefit the city of Providence and state as a whole, but also distinguish the College from other institutions."
Dr. Nicholas Longo, the group's capstone professor, felt that his students did extraordinary work. "Starting with their collective passion for addressing climate change and building a sustainable future, they engaged in a rigorous research process and then found a creative and tangible solution for how we can make a difference by supporting local foods," he said.
"And while they are all seniors, they also cultivated a new generation of leaders to continue with this project after they graduate, so they are leaving quite a legacy," said Dr. Longo.
Club Spotlight: Golf Club
by thecowl.news on April 27, 2017
---
Features
---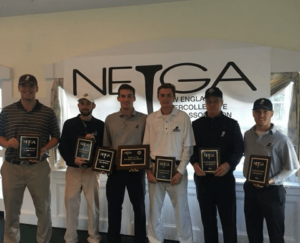 by Meaghan Dodson '17
News Co-Editor
Off-Campus Beat: The Arkansas Executions
by thecowl.news on April 27, 2017
---
National and Global News
---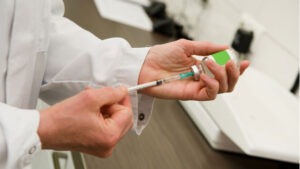 by Meaghan Dodson '17
News Co-Editor
Best used by: April 30, 2017. Or so it probably says on the back of Arkansas' supply of lethal injection drugs. 
Arkansas became the first state in 17 years to perform back-to-back executions this past Monday night. The drugs are set to expire by the end of the month and, thus, the state is attempting to execute eight death row inmates over the span of 11 days.
The "Death Cocktail." What's in it?
The lethal injection formula is a combination of three drugs. Midazolam sedates the inmate, vecuronium bromide paralyzes and stops his breathing, and potassium chloride stops his heaxrt.
Midazolam is the most controversial ingredient as it has not been approved by the FDA as a stand-alone anesthetic.
The cocktail is administered via multiple IVs.  In many states, only one of the IVs will give the inmate the drugs while the other three are "dummy" cocktails so the prison staff do not know who precisely administers the drugs.
Execution #1
In 1996, Jack Harold Jones was convicted of raping and murdering one of his co-workers as her daughter looked on. He then beat and strangled the daughter with a coffee pot cord, leaving her for dead.
"The victim's family has waited patiently for justice during this time. The jury sentenced Jack Jones to death, and his sentence was upheld by judges and reviewed thoroughly in courts of appeals at each level," stated Governor Asa Hutchinson.
According to witnesses, in his final statement Jones specifically addressed and apologized to the daughter.
Jones was administered the lethal injection at 7:06 p.m. and was declared dead by 7:20 p.m. The process was held up for 45 minutes, however, as staff members were unable to place a line in Jones' neck.
Execution #2
Less than three hours after Jones was pronounced dead, Marcel Wayne Williams received his sentence. He was administered the drugs at 10:16 p.m. and was declared dead at 10:33 p.m.
Williams was convicted of robbing, kidnapping, raping, and murdering a woman in 1994. The victim's mother expressed relief at news that Williams' sentence was finally being carried out, stating, "It'll give me peace that he's gone and can't ever get out and do this again, because he will."
Williams' lawyer attempted to stay the execution as Williams' medical issues could possibly result in his feeling severe pain. KARK 4 Nes Reporter Jesi Turnure, however, who attended the execution, stated that she did not witness anything akin to cruel and unusual punishment. "Once it did happen, once it started, it was not horrible to watch, to be fair. It didn't look like he was struggling that much…but on the inside you don't know how they are feeling."
What Comes Next?
Debates about the death penalty rage on as 31 states currently have the death penalty on their books.
April 24 was a "shameful day," according to Amnesty International, as the state of Arkansas treated human lives "as though they have a sell-by date."
At the same time, however, the daughter of Jones' victim breathed a sigh of relief after the events, stating, "I'm glad that chapter is closed."
Four of Arkansas' eight proposed executions have occurred, with the most recent one taking place on Thursday, April 27.  The remaining four prisoners are going through the final appeals process and, as such, their cases are currently on hold.
With only a few days remaining in April, Arkansas is hard-pressed to meet its sell-by date.
Yuck Truck Faces Uncertain Future on Campus
by The Cowl Editor on April 6, 2017
---
Campus
---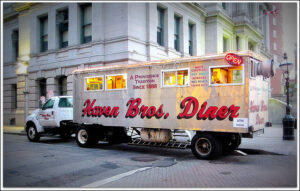 by Meaghan Dodson '17
News Co-Editor
As it  celebrates  its  centennial year,  Providence  College has been looking back into the past and celebrating its various traditions. One "tradition," however, that (depending on who you ask) may or may not be a part of this legacy is the  late night "Yuck Truck."  Officially called the Haven Bros. Mobile food truck, "Yuck Truck" has been a part of PC for the past six years, four of which it has been parked on the campus itself.
The truck typically arrives to campus at around 11 p.m. on weekend nights. It parks behind Raymond Dining Hall and then proceeds to serve sandwiches and other fast food until around 2 a.m.
Within the past few weeks, however, there has been a move on the part of the College's administration to remove the Yuck Truck from campus. A few weekends ago security was instructed to not let Yuck Truck on campus but, since then, the truck has been permitted to enter as usual.
Although Yuck Truck has been coming to campus for multiple years now, PC has never had a formal contract with the company. The company it does have a contract with is Sodexo, the provider of PC's food and dining services. The administration stated that a large reason why it is considering the Yuck Truck ban is to honor its contract with Sodexo, especially since the new Eaton Street Cafe features a late night food window.
Warren Gray, assistant vice president for business services, stated, "Providence College has a contract with Sodexo to provide a variety of board and retail food operations on campus.  Our agreement is fairly typical in that it grants Sodexo the rights to be our food provider on campus.  Even the presence of Dunkin Donuts on campus had to be negotiated with Sodexo…In light of the contract and the opening of an on-campus late night food operation, we felt that continuing to allow a food truck on our campus, at the minimum, violated the spirit of the contract. Sodexo is responsive to the College regarding hours of operation, menus, quality of food, and provides a staff that is trained and provided with fair salaries and benefits.  The Food trucks have a competitive advantage in that they pay their employees less and provide fewer benefits, and can they choose whether they show up on campus or not.  Sodexo also contributes funds and pays commissions which go to supporting scholarships and other College operations.  Sodexo employs student in many of their operations.  Sodexo is a real campus partner."
"When the Ryan School of Business was designed, it included a food component, now known as the Eaton Street Cafe," Gray continued. "[W]e will continue to evaluate the operation of the Eaton Street Cafe to insure that it meets the late night food needs of the students including possible menu changes, hours of operation, and the addition of ordering window and a pick up window.   We will also continue to evaluate the presence of outside vendors on campus."
After suggesting the ban, members of the PC administration asked students for their input. The idea, however, has been met with criticism from Student Congress and other concerned students.
In the March 23 issue of The Cowl, the 67th Student Congress Executive Board sent in a "letter to the editor" informing the PC community that members of Congress met with Chief Financial Officer John Sweeney and Assistant Vice President for Business Services Warren Gray about the issue earlier in the week. Congress asked for students to voice their concerns about the potential ban.
Congress followed up with the letter by creating an online petition to "Oppose Yuck Truck Ban!" The petition currently has 982 signatures. According to Patrick Rogers '17, Student Congress executive secretary, Congress' next move is to set up another meeting with PC administrators in order to share the petition with them.
Referring to the possibility that, if banned, the truck will be relocated off campus, Rogers stated, "I have major concerns for student safety if the truck is parked on a busy road, such as Eaton Street. Cars drive very fast and the lighting may not be the best. The truck could also block the view of some students crossing since, even at the crosswalks, cars rarely will stop for students."
John Stablein '19, the Student Congress Sodexo representative, added, "Yuck Truck is a staple of Providence College for current students and alumni.PC administration should want to keep a tradition and maintain student's safety for once, instead of being concerned about money, revenue, and monopolizing our choices." In addition, other students raised concerns about the truck attracting non-PC students, citing the Yuck Truck's current location next to the Office of Safety and Security as a positive.
Stu Gerhardt, general manager of PC's Food and Dining Services, stated that he did not initiate the suggestion to ban Yuck Truck because it is "not my place" to ask that of the College. He emphasized that, while he does work for Sodexo,  he and all of his workers consider themselves a part of the PC community.
"What [PC administrators] are trying to do is look at the best possible options for the entire community while also keeping in mind what will most help the Food and Dining Services," Gerhardt stated. He pointed out that students can use their Friar Bucks and PC Cash at the Eaton Street Cafe's late night window but cannot do so at Yuck Truck.
Gerhardt emphasized that  his main concern is keeping students healthy. "Sodexo employees are trained in food safety, and Sodexo's food vendors are audited for quality control. People have to understand that I have no idea — and that the College has no idea —where [outside food trucks'] food was made, how it is maintained, etc."
When asked if Yuck Truck relocation would result in increased revenue for the Eaton Street Cafe, Gerhardt replied, "Competition is always good, and students will vote with their dollars. I don't necessarily think it will affect it…again, for me it's not the money, it's the health of the students and the what-ifs. I'll stay neutral…it's not my decision."
Morgan Itz '18, Congress chair of student life, affirmed that students do not see the Yuck Truck and Eaton Street Cafe as competing with one another. "We want them both," Itz stated. "They offer different food items."
Patty Prew, the event manager of Haven Bros. Mobile, stated, "We want to remain on campus and continue to serve the PC Students. We love being part of the Providence College community and tradition! The students know us and look forward to seeing the 'Haven  Sisters' and Sal every weekend!. Our menu is specially designed  just for Providence College students. We have even named several sandwiches just for PC."
When asked what she thought would happen if the Yuck Truck moved off campus, Prew replied, "We think the PC students will continue to support us with their business, but it is much better and safer for us to remain on campus."
With everything still up in the air, Yuck Truck's status as a "PC tradition" remains uncertain as the debate continues to rage around Friars and their fries.
Violence Erupts, Parties Split
by The Cowl Editor on March 23, 2017
---
Campus
---
by Meaghan Dodson '17
News Co-Editor
If there is one (maybe hard to accept) fact about college campuses, it is that copious amounts of alcohol are consumed on a weekly basis. The festivities of St. Patrick's Day are no exception, but this year, off-campus gatherings related to this Irish holiday took a turn for the worse.
Providence College Director of the Office of Safety and Security John Leyden stated, "I've worked several St. Patrick's Days now, and very few have fallen on a Friday. It was busier than a typical year."
Over the course of the afternoon, on Friday, March 17, the Providence Police Department (PPD) broke up several parties at the off-campus homes of PC students. The police arrested a total of seven PC students for underage drinking and/or open container violations.
"The College had suspended people for inappropriate behavior off campus and will continue to do so, but our main goal is education and being responsible community members and citizens and to keep people safe," said Steven Sears, associate vice president of student affairs.
In addition to the PC arrests, a large non-PC party was broken up on Oakland Avenue, and two students from Johnson & Wales University were arrested for possession of open containers/alcohol.
Two other incidents involving PC students occurred the same day. On campus, a thrown bottle struck the vehicle of Catherine Kelleher, director of student health services, and resulted in a broken window. Leyden reports that this was an act of vandalism unrelated to the off-campus scene.
Then, at 12:28 a.m. on Saturday, March 18, a student was struck by a bottle outside a PC student's house. The house was hosting a gathering of around a hundred students, and Leyden reports that people continued to be rowdy even while the injured student was being treated on-site. He adds that people in the house originally slammed the door and refused entry to the PPD.
The College issued a safety advisory email following this incident, describing the event as a felony assault. Then, early on Sunday monring,  the College released another statement, this time coming in the form of a FriarALERT. It read: "Shooting at Pembroke Ave. at 3:18 a.m. One male non-PC student was shot. Suspect is a light skinned male wearing white sweatshirt. If seen call 911."
According to Leyden, the PPD responded to the shooting—which has now been disclosed to have occurred at 66 Pembroke Avenue between Chad Brown Street and Smith Street—and observed what appeared to be between 200 and 300 people fleeing the scene. The apartment the police responded to belongs to PC students.
The victim had three gunshot wounds—a graze on his head and a shot to his left hip and right arm. The victim was promptly transported to Rhode Island Hospital and is currently in a stable condition.
Several students have expressed dissatisfaction with the way in which PC handled the incident, pointing out that, while the crime occurred at 3:18 a.m., the FriarALERT was not issued until 6:56 a.m.
Sean Richardson '20 said, "I think there should be better communication between the police and PC. It would be nice to think that the police would notify the College  immediately if there is a serious threat in the general vicinity."
Leyden, however, reports that the College was not notified about the event until a couple hours after it occurred, and at first it did not realize that PC students were involved. "When we did find out, we sent out a FriarALERT and a Safety Advisory as soon as possible," Leyden stated.
These alerts are in keeping with what is known as the Clery Act. According to this act, whenever the Office of Safety and Security receives a report of crime, a "Timely Warning assessment will occur." If the crime is determined to pose "a serious or ongoing threat" to the College, Safety and Security will issue a warning via a Crime Alert. The Crime Alert must state (to the College's best knowledge) the type, location, and time of the crime, as well as a physical description of the suspect(s) and any other pertinent information.
The College is required to issue a Crime Alert any time there is an on-campus incident. If the incident is off-campus, however, the decision to issue the Alert falls under the discretion of the College.
At 7:52 a.m., an hour after the FriarALERT was sent out and four and a half hours after the incident occurred, the College released a Safety Advisory email. It read: "A male non-PC student was shot at a large gathering on Pembroke Ave., occupied by PC students. Suspect was seen firing a gun from the back door of the apartment. The suspect fled on foot in an unknown direction."
This advisory raised additional concern as some students felt that, as the home was occupied by PC students, this was a pertinent detail that should have been included in the initial FriarALERT.
In response to this concern, Leyden stated, "There's only so many characters you can put in a FriarALERT, so the message must be brief and concise. When we sent the alert we knew we were going to follow it up with a more-detailed Safety Advisory."
Stanley Vieira, director of citizenship and off-campus life, sent an additional email to off-campus students informing them that College representatives would be in the Aquinas Lounge at 8:30 a.m. for students who would like to talk. The email was sent at 7:47 a.m., a few minutes before the Safety Advisory was issued.
Vieira, Leyden, Sears, Fr. Peter Martyr Yungwirth, O.P., and several hall directors and Office of Residence Life staff members were available for students that Sunday morning.
When asked about the scheduling and timing of the meeting, Vieira stated, "The logic behind meeting at that time was for support." Members of the College's administration wanted to be available to students as early as possible, however Fr. Yungwirth confirmed that "zero" students actually attended the event.
This leads to questions about whether or not events such as this should be better organized in the future so that students are more likely to be in attendance.
"I don't know the exact reason that time was picked as opposed to another time, but I do think that those involved in Student Affairs were trying to respond to student requests to be notified earlier about things like this than has been done in the past," said Fr. Yungwirth.
"It was early, but so often the students have asked to be notified earlier about things like this, and that's why I assume that time was chosen," he continued.
In the days following the incident, Leyden reports that PC and the PPD have remained in communication, and that the investigation is ongoing. Leyden added that PC administration has also talked to residents of the home where the incident took place, stating that they have been offered resources and are "as okay as can be expected under the circumstances."
When asked what can be done to prevent similar incidents, Leyden responded, "We have to try to prevent these types of serious assaults from happening, and in both cases they were connected to large gatherings that became out of control. I don't have all the answers but that would be one part of the solution."
This past Tuesday, meanwhile, Student Congress invited Leyden and Sears, along with Sgt. John Dunbar, one of the Office of Safety and Security's supervisors, and Koren Kanadanian, director of emergency management, to attend its weekly meeting.
"We were getting a lot of student concerns about the College's emergency response feedback—in particular, the discrepancy between the time of the incident and the time the FriarALERT was sent out," stated Student Congress Executive President Andrew Konnerth '17.
"I think we're trying to balance where responsibility falls in these types of incidents, especially regarding students communicating to the school and the school communicating to the students," he continued.
Many students were under the impression that the police immediately contacted the College about the incident but, as the PPD was delayed in relaying information, students were left wondering what the protocol would be if something like this ever happened again. Students voiced their opinion that, in a traumatic event such as this one, the College cannot rely on students as its sole means of communication.
Congress members also expressed concern that the FriarALERT did not state if the incident was an active event. Kanadanian, however, clarified that if it were an active event, the alert would explicitly say so.
"We talked about ways in which everyone could be preventative instead of reactionary, and what resources could be at the students' disposal if an incident like this ever occurred again," Konnerth concluded.
Looking towards the future and committed to keeping students safe, Leyden remarked, "Over the upcoming weeks we're going to be meeting with the Off-Campus Coalition and the PPD. We want to collaborate and come up with some viable solutions to increase safety in the neighborhood."
Photography Club Spotlight: Humans of PC
by The Cowl Editor on March 17, 2017
---
News
---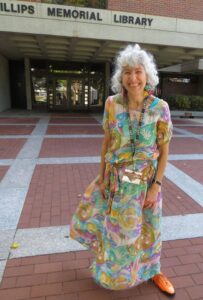 by Meaghan Dodson '17
News Co-Editor
If a picture is worth 1,000 words, then Providence College's Photography Club is priceless.
Founded in 2012, the club has used photography as a means of connecting the PC campus through art. Club members share photography skills and techniques as they work to create visual art. The club emphasizes collaboration as all members contribute to and manage various projects.
The club's most popular feature is its Humans of Providence College (HOPC) project. Inspired by Brandon Stanton's Humans of New York, HOPC was created so the PC community could share its stories with one another. Club members take photos of people found on campus and then caption the portraits with short yet meaningful quotes. The quotes range from humorous to serious and everything in between—the point is simply to share one's experience with others.
"We don't go out looking to take a specific photo or find a particular person. We just find someone who wants to share a story," stated Emily Hurley '17, the club's president. "We want to give everyone the opportunity for their voices to be heard."
The PC community is encouraged to like "Humans of Providence College" on Facebook, or to follow @humansofprovcollege on Instagram, in order to see and share the stories.
The Photography Club and HOPC are always welcoming new members, as no prior experience is necessary. "It's always exciting to see what new artists bring to the club," Hurley stated.
Friar Flashback: Sitting with Fr. Shanley
by The Cowl Editor on March 3, 2017
---
News
---
by Meaghan Dodson '17
News Co-Editor
He has taken on nearly every role that Providence College has to offer: student and hall director, priest and professor, Board of Trustees member and, ultimately, president of the College.
He has been connected to PC for over 40 years and during this time he has seen it transform from a small Rhode Island college to the premier Catholic liberal arts institution it is today.  In fact, he did not just witness this transformation, he helped facilitate it.
He is none other than Fr. Brian Shanley, O.P. '80, who—as the College celebrates its 100th birthday—sat down with The Cowl to discuss ways in which he has seen PC grow over the past several decades.
Fr. Shanley first stepped onto campus in the fall of 1976. His father was a PC alumnus and Board of Trustees member, and his mother was a librarian at the Phillips Memorial Library. "Her faculty status meant I got free tuition," he stated. "It didn't make economic sense to go anywhere else."
PC's latest purchase was the Chapin property (the hospital complex that today forms lower campus), which had been acquired only a few years earlier. With dreams of law school in mind, Fr. Shanley thought he had no choice but to major in political science.
It was Fr. Coskren O.P., the assistant director of the Liberal Arts Honors Program at the time, who told him this was not the case. "Pursue what you love," Fr. Coskren advised. And so Fr. Shanley became a history major, spending the next four years taking in all the College had to offer.
A member of the Liberal Arts Honors Program, Fr. Shanley attended his Development of Western Civilization classes in the basement of the former Stephen Hall,  which is now the Feinstein building. The format of "Honors Civ" resembled the current DWC format, while the general DWC program—which was housed on the first floor of Aquinas Hall—consisted of five lecture-based classes per week.
His favorite class at PC? "Definitely Civ," he revealed. And his favorite subject? "Thomas Aquinas. This is all him," he stated, pointing to the better half of his office's bookshelves.
His professors included the likes of Dr. Raymond Sickinger, current chairperson of the history department, and Dr. Richard Grace, professor emeritus of history and the College's official historian. Fr. Shanley was very focused on his studies and thus PC's future president was ironically fairly uninvolved on campus. "I was never a joiner," he stated, revealing that intramural sports were the extent of his extracurricular activities.
And what was campus like at this time? Women had first been admitted to the College a few years prior to his attendence, by the time Fr. Shanley arrived in 1976, the co-ed life was "old news."
"One of the biggest differences was that about half the College's population was commuters," he stated.
Fr. Shanley, however, was not among this number. He lived in Guzman Hall his freshman year and then moved to Raymond Hall (a male dorm at the time) for his sophomore year. Two or three Dominicans lived in each residence hall, and it was this close contact, Fr. Shanley revealed, that helped inspire him to become a priest.
Speaking of Ray, what was Fr. Shanley's favorite meal when he was a student? The campus' dining hall was "not memorable" at the time, he admitted. There was a single serving line down the middle of Ray, and there was one option per meal which was typically a meat, a potato, and a vegetable. Otherwise, students were stuck with PB&J. "Nowadays," he stated, "Students do not know how good they have it. I still eat in Ray occasionally."
Fr. Shanley studied abroad in Switzerland for his entire junior year and senior year he lived off campus on Veazie Street. "We called it 'Sleazy Veazie,'" he joked.
Indeed, the majority of juniors and seniors lived off campus at the time. The apartment complex of DiTraglia, Mal Brown, and Cunningham Halls—which, for the first few years, were simply labeled  A, B, and C—were not be built until the late '80s.
After college, Fr. Shanley immediately began his journey to priesthood. "I graduated in May, and I arrived in Dover, Massachusetts [where the seminary was located] on August 7, 1980."
Among his fellow novitiates were Fr. Mark Nowel, O.P., dean of undergraduate and  graduate studies, and Fr. Iriarte Andújar, O.P., associate dean of admissions.
Fr. Nowel, Fr. Shanley revealed, arrived sporting a fake British accent, the result of recently acquiring his Ph.D. in England.
Fr. Shanley was ordained a priest in 1987 and in 1988 he returned to PC as a philosophy professor and hall director. He served as hall director for Stephen Hall which, at the time, housed all of the College's male scholarship athletes. "It was two of the most interesting years of my life," he laughs.
In 1991 he left to pursue a Ph.D., one of the five degrees he holds, and then from 1994 to 2005 he taught philosophy at the Catholic University of America. He was still connected to the College, however, as he had been a member of the Board of Trustees since 1998.
In 2004, Fr. Philip A. Smith, O.P., announced his intent to retire as PC's president, and Fr. Shanley was encouraged to throw his name to the mix. "I didn't think I was going to get the job," he revealed.
But he did get it, and he has been the president of the College ever since. The first student he interacted with after his appointment, he stated, was none other than The Cowl's News Editor at the time. Fr. Shanley has had a long history with The Cowl as his father served as co-editor from 1948-1949.
Upon assuming the presidency in 2005, Fr. Shanley recalls that among the campus' newest buildings were St. Dominic Chapel and the Smith Center for the Arts. The "don't step on the chapel circle" superstition, he argued, is nothing more than a myth. "The stone has only been there since 2001!"
The first structure built under Fr. Shanley's supervision was the Concannon Fitness Center. Prior to that, the "gym" was in the basement of Alumni Hall where the current ROTC office is situated.
Indeed, Fr, Shanley revealed that the collective Slavin Center/Alumni Hall complex was much smaller when he was a student. Peterson Center was not built until the early '80s, and Slavin Center was initially conceived to be a large, five-story building before the College ran out of money. This is why the stairs behind the "Fishbowl," for example, are so steep; the space was designed to be an elevator shaft.
Since 2005, Fr. Shanley has worked to promote the academic and physical transformation of the campus. The DWC program underwent major construction in 2012 while, in terms of physical layout, the Ruane Center for the Humanities, Schneider Arena, Chapey Field at Anderson Stadium, and, most recently, the Arthur F. and Patricia Ryan Center for Business Studies became the most recent additions to campus.
As PC enters its centennial year, Fr. Shanley looks both back into the past and forward towards the future. "I walk past all these pictures [in Harkins Hall] every day; I look at the history of the College on a daily basis," he stated. "I think about where we were when we started, and as I look at what campus is now, I think about how everything has changed but also how nothing has changed. From an academic and physical point of view, the founders [of the College] would be amazed at where we are now. But the mission of educating in the Dominican Catholic tradition has remained the same. We have never changed our core values; we have stayed true to the vision that Bishop Harkins and the founding Dominicans had 100 years ago."
PC Celebrates 100th Charter Anniversary
by The Cowl Editor on February 17, 2017
---
News
---
by Meaghan Dodson '17
News Co-Editor
"Forever" is a powerful word. It is a word that connotes commitment, perseverance, and continuity; in other words, it demands nothing short of everything. To say that something is "forever" is to make a bold and confident assertion about its future. And yet, a century ago the founders of Providence College did make this assertion as they used the word "forever" to conclude the opening sentence of the charter that established the College as an institution of higher learning.
Although PC is a long way from "forever," it came one step closer to it this past Tuesday, February 14, as the College celebrated the 100th anniversary of receiving its charter from the state of Rhode Island. Members of both the PC and Rhode Island communities gathered at the Statehouse to celebrate this momentous occasion.
Andrew Konnerth '17, executive president of the 67th Student Congress, served as the event's MC, greeting PC representatives and government officials alike.
Rhode Island Governor Gina Raimondo began by welcoming the College to the statehouse. She stated that the College "is more than just a premiere liberal arts institution—it is a part of the fabric of the Rhode Island community." She applauded PC for fostering the value of civic engagement in its students. This duty to the community is so strong, she stated, that 14 out of the House of Representative's 75 members are former Friars. Indeed, one of the representatives is none other than Evan Shanley— the nephew of Fr. Brian Shanley, O.P. '80.
It was Raimondo who then presented Fr. Shanley with the statement declaring Feb. 14 the official "Providence College Day" in the state of Rhode Island.
Next to the podium was Speaker of the House Nicholas Mattiello. Mattiello echoed Raimondo's feelings, remarking how PC "adds to our community, and has always been a beacon of light to the city of Providence."
Also offering her congratulations was President of the Senate Teresa Paiva Weed '81, another PC grad joked, "Fr. Shanley only has one year on me!" She expressed gratitude for her time as a Friar, stating, "The lessons I learned at PC prepared me not only for law school and my professional career, but also for life."
Paiva Weed emphasized how "the state [of Rhode Island] and the College have always been closely intertwined." Pointing to her class ring, she told the assembly that two of the ring's features are an anchor and the word "hope," the very symbols on the Rhode Island state flag.
Fr. Shanley was next to address the gathered community. He acknowledged how there is more pressure than ever for institutions of higher education to deliver results in terms of future career paths. And yet, while conferring nearly 54,000 undergraduate degrees over the past century, Fr. Shanley stated how PC's liberal arts education does even more than that as it "shapes the hearts and minds of students to live good and virtuous lives."
He took pride in the fact that PC students, through both their academic and extra-curricular efforts, develop into leaders, thinkers, and "go-getters." He stressed the College's commitment to service by highlighting its public and community service major, which was the first of its kind in the nation.
Fr. Shanley recognized and thanked the state of Rhode Island for its role in establishing the College. He thanked God for His divine providence, and he eagerly anticipated the next 100 years of serving the Rhode Island community.
The final speaker was Dr. Richard Grace, professor emeritus of the history department and PC's resident historian. Grace gave a brief historical perspective of the College, recounting how PC's founders worked to get civil and ecclesiastical approval for the College. A copy of the charter was on display at the statehouse, and Grace revealed how PC's founders started the College with a mere $35,000. He emphasized how it financed itself thanks to the support of local parishes and immigrant populations who raised money to keep PC's doors open.
The ceremony concluded with a performance by I Cantori, PC's premier student choral ensemble. As the students sang the College's alma mater, they wished the happiest of birthdays to PC as the statehouse reverberated with the words, "Hail Providence! We praise thy name!"
Flu 101: How to Stay Protected This Winter
by The Cowl Editor on February 17, 2017
---
News
---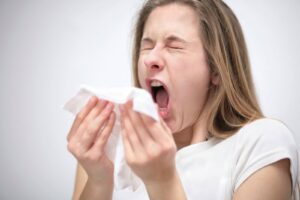 by Meaghan Dodson '17
News Co-Editor
For Providence College students, the month of February signals that the semester is well underway. Students have memorized their class schedules, figured out homework and gym routines, and—more often than not—kept an eager eye on the weekly snow forecasts. All too frequently, however, February also announces the arrival of something a little less welcome: flu season. To help students both prevent and care for the flu, The Cowl sat down with the Student Health Center's physician, Dr. Suzanne Bornschein, M.D., who came armed with advice on how to best combat this virus.
Cowl: A couple of weeks ago the student body received an email warning about a flu outbreak. Do we know what particular flu strain we have here at PC?
Suzanne Bornschein: With support of Rhode Island Department of Health (RIDOH) we were able to determine that we have an Influenza A -H3 strain. There may also be a secondary B strain present, but for the most part it appears that our students are sick with an A strain. This is good news because the flu shot this year has protection against the A-H3 strain.
Cowl: How can you prevent and treat the flu?
SB: Flu shots are the single best way to prevent the flu. The earlier the better. Health services offered sdssseveral on-campus student flu shot clinics  during the fall, and if students missed those they can always go to their primary care doctors or to local  pharmacies.
The CVS and Walgreens on Admiral Street are  the perfect places to get the shot.
Cowl: 
How does the government determine  which strains to protect against in  the flu shot?
SB: The U.S. Center for Disease Control (CDC) works with the World Health Organization (WHO) to track influenza strains throughout the world and determine what strains are most likely to be the predominant strains for the coming year.
There are  three different strains in each flu shot. The CDC also has a flu tracker that is updated weekly and shows where the flu is, how prevalent it is, and what the particular strains are.
Cowl: Once a person receives the shot, how long does it take for him or her to become immune to the flu? How long does your flu shot last?
SB: It takes two weeks to reach full immunity. But during those two weeks you have partial immunity, so that's still something. [It lasts] all year. A great time to get your flu shot is in August before you go back to school.
Cowl: You said that the shot lasts all year, but when specifically is the peak flu season?
SB: The peak season is in February, but numbers are still very high in January and March. We predict that the flu season will go into March and even April, so it's definitely not too late to go get a flu shot!
Cowl: Some people have mentioned something called Tamiflu. What is it, and what does it do?
SB: I do get asked about Tamiflu a lot. Tamiflu is an anti-viral drug—an oseltamivir—that can be taken as both a preventative drug and a treatment for the flu. If someone comes in with flu-like symptoms, we can offer them Tamiflu as a treatment strategy that will reduce the length of the illness and make them less contagious. It is a different dosage—once a day for 14 days—and it definitely decreases the likelihood of getting the full flu-like illness. Tamiflu, however, is no substitute for a flu shot.
Cowl: How can someone differentiate between the cold and the flu?
SB: Classically, flu presents itself with a fever, headache, and body ache—it's really just a malaise, that beautiful French word for not feeling well. Upper respiratory symptoms, like coughing, sneezing, and even sore throat are also very common. When people come in with flu-like symptoms, initially we offer testing for the flu. Once there is a certain percentage of positive flu swabs, we can become an outbreak site. The RIDOH determined a flu outbreak site here around three weeks ago, and so now we're past swabbing. Flu swabs are not sensitive tests, which means that there is a 30-50 percent chance of a false negative. At this point, if students come in looking like they have the flu, we treat them for the flu.
Cowl: How is the illness spread?
SB: In a college community, population density makes it so much easier to share germs and viruses. If you have multiple people sharing a room or a kitchen, you increase the chances of catching something. The flu is aerosolized, meaning that it is transmitted through airborne droplets. This means that, rather than sterilizing surfaces, students should practice proper cold techniques. Covering your sneezes and coughs with your elbow is the best way to do this.
Cowl: Who is most susceptible to the flu?
SB: The people we worry about are people with underlying illnesses—for example, patients with diabetes, asthma, and people taking immunosuppressant drugs, because these are the people who can  get complications from the flu. We want to make sure they come forward and take preventive medication!
Cowl: Finally, what should people do if they are indeed diagnosed with the flu?
SB: To put it simply, we want them to socially isolate and wear a face mask in public settings until the fever is under 100 degrees for 24 hours. Communicate with your professors, alert your RAs, and get a "flu buddy" to bring you food and medicine. We have a kind, caring community here at PC—ask a friend or roommate to bring you Gatorade, Tylenol, flu bags from the health center, etc. Practice self-care; give yourself time to rest and recover so you can be up and moving again as soon as possible.
A Culture of Consent on College Campuses?
by The Cowl Editor on February 10, 2017
---
News
---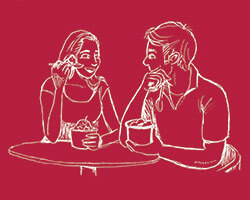 by Meaghan Dodson '17
News Co-Editor
Dr. Donna Freitas has spent the past 11 years researching campus hookup culture. She conducted a national study of Catholic, private secular, public, and evangelical colleges, and gathered data via online surveys, one-on-one interviews, and online student journals.  In all her research, she found that across three types of colleges—Catholic, private-secular, and public—"hooking up" has become the normal sexual experience for students who believe they are supposed to take a casual approach to sex in college.
On Thursday, February 2, Freitas shared her research with the Providence College community as she discussed "Creating a Culture of Consent: A Deeper Look at the Campus Sexual Assault Crisis." The event was co-sponsored by PC Anscombe Society, Women Empowered, Women Will, Student Affairs, and the theology, women's studies, and philosophy departments.
In her lecture, Freitas discussed how many students are dissatisfied with this campus hookup culture. Students are afraid to admit that they care about sex and relationships because they have the mentality that "everyone else is casual about it."
Freitas talked about how the point of a hookup is for it to be quick, "efficient," and emotionless. She also introduced the idea that there is a gender component to hooking up, with the word "hookup" often being intentionally vague so that men can imply that they did more than they actually did, while women can imply that they did less.
The majority of college students, Freitas claims, are "whateverists." These people feel that hookups are just "fine," but they engage in them anyway because they believe that is what is expected of them. To hookup is to "care less," to care less than your partner, and to be careless about sex.
Given the context of this campus hookup culture, consent often becomes murky. Many colleges talk about consent, Freitas states, but what needs to be talked about is how to create a culture of consent.
After analyzing her research, Freitas believes that the norms fostered by the hookup culture are incompatible with the norms that should exist within a culture of consent. Ideally, this culture should reflect who students are as ethical and social justice-oriented human beings, and the conversation surrounding it has to focus on reframing what is "right" for students and what will make them feel empowered.
Katie Shields '18 stated, "I thought the most important part of her lecture was talking about consent as respecting each other rather than 'no means no.' I think that if more colleges take that approach, more students will be inclined to listen."