Athlete of the Week: Julian Oakley
by thecowl.sports on May 4, 2017
---
Athlete of the Week
---
By: Lauren Altmeyer '17
Julian Oakley 'G has been running for the Providence College Cross Country and Track teams since the 2012-2013 season. All the way from Tauranga, New Zealand, Oakley came to Providence mainly because of Ray Treacy. He told Big East, "He's a great coach, he's got a great record that really just speaks for itself…I saw it as a great opportunity for me to get an education and compete in the NCAA with some of the best runners in the world."
At the end of his sophomore year, Oakley achieved his goal of breaking four minutes in the mile with a time of 3:58. Today he can run the 1,500 meters at 3:43.04, the fastest time in the Big East this season and 16th in the NCAA East Region. For his performance at the Larry Ellis Invitational on April 21, finishing fourth place overall, Oakley was named Big East Athlete of the Week.
Ray Treacy told Big East, "Julian's strongest trait, I think, is that he's very competitive and that trait comes out a little bit more during cross country season, which is a discipline that wouldn't be considered his favorite discipline. But he's very, very tough during cross country season and he's gone from being a person that didn't run cross country at all in high school to being our number one guy on the team."
On April 28, Oakley made his career debut in the 5,000 meters at the 123rd annual Penn Relays. He finished third overall with a time of 13:55.45, which is currently the fastest time in the Big East.
Next up for Julian Oakley and the Friars is the Big East Tournament which takes place May 12-13 at Villanova.
Sister, Sister: Interview with Tennis Sisters
by thecowl.sports on April 27, 2017
---
Friar Sports
---
by Lauren Altmeyer '17
For sisters Amanda Pitocco '17 and Natalie Pitocco '20, tennis is a family affair. Starting at the ages of seven and five, respectively, they got their love of the sport from their mom.
"Our mom got us into tennis. She used to play in high school and we actually learned from her high school coach. He's 89 years old and still coaching," said Amanda.
"Our mom also got our dad into it, so we would play doubles a lot with them when we were younger. It used to be more evenly matched but now when Amanda and I play them it's not so fair," added Natalie with a laugh.
Even their grandparents, who are long time Friars Basketball season ticket holders, join in on the fun. "Our grandparents have a court near their house so sometimes they'll watch the matches we have with our parents," said Amanda, "They live really close so they've been coming to basketball games at Providence College for over 30 years. We used to come all the time which is how we knew about the Friars."
"We're big basketball fans. We also really like volleyball and soccer, because we have a lot of friends on those teams," added Natalie.
Although the tennis team has had its struggles in the second half of the season, head coach Jakob Klaeson has done a good job of keeping morale up. Natalie noted, "He tells us to work hard and have a positive mindset about everything. He's a really great coach." Amanda agreed, adding, "We get along really well as a team. One of the biggest things our coach always tells us to do is cheer everybody on, no matter what. It really builds on the whole team aspect and helps everything fall into place."
With the Big East tournament taking place on April 27, the team is ready to take on Villanova once again. They will play six singles matches and three doubles matches against the Wildcats.
"We're very excited. Villanova is one of our rivals and we lost to them a couple of weeks ago so this will be a good chance to get revenge," said Amanda, "It should be a good match."
With the season coming to a close and graduation nearing, the Pitocco sisters reflected on their season. "We've had a friendly rivalry being on the same team this year," said Amanda, "I used to win all the time but now she gives me a run for my money."
Natalie, who still has three years ahead of her at PC, said, "I will really miss having Amanda around. It's so nice to have someone to go to after a tough match, someone that I'm so close to. I've been practicing and playing with her all my life so now that she's graduating things will be a little different."
When asked what she will miss the most about her time at PC, Amanda said, "I will definitely miss being part of the tennis team the most. My teammates have come to be some of my closest friends on campus and I always look forward to seeing them every day. When you've got a tough schedule, it's awesome to just go to practice and forget about everything else. My teammates make everything so much fun."
PCI: Who Will Win March Madness?
by The Cowl Editor on March 23, 2017
---
Sports
---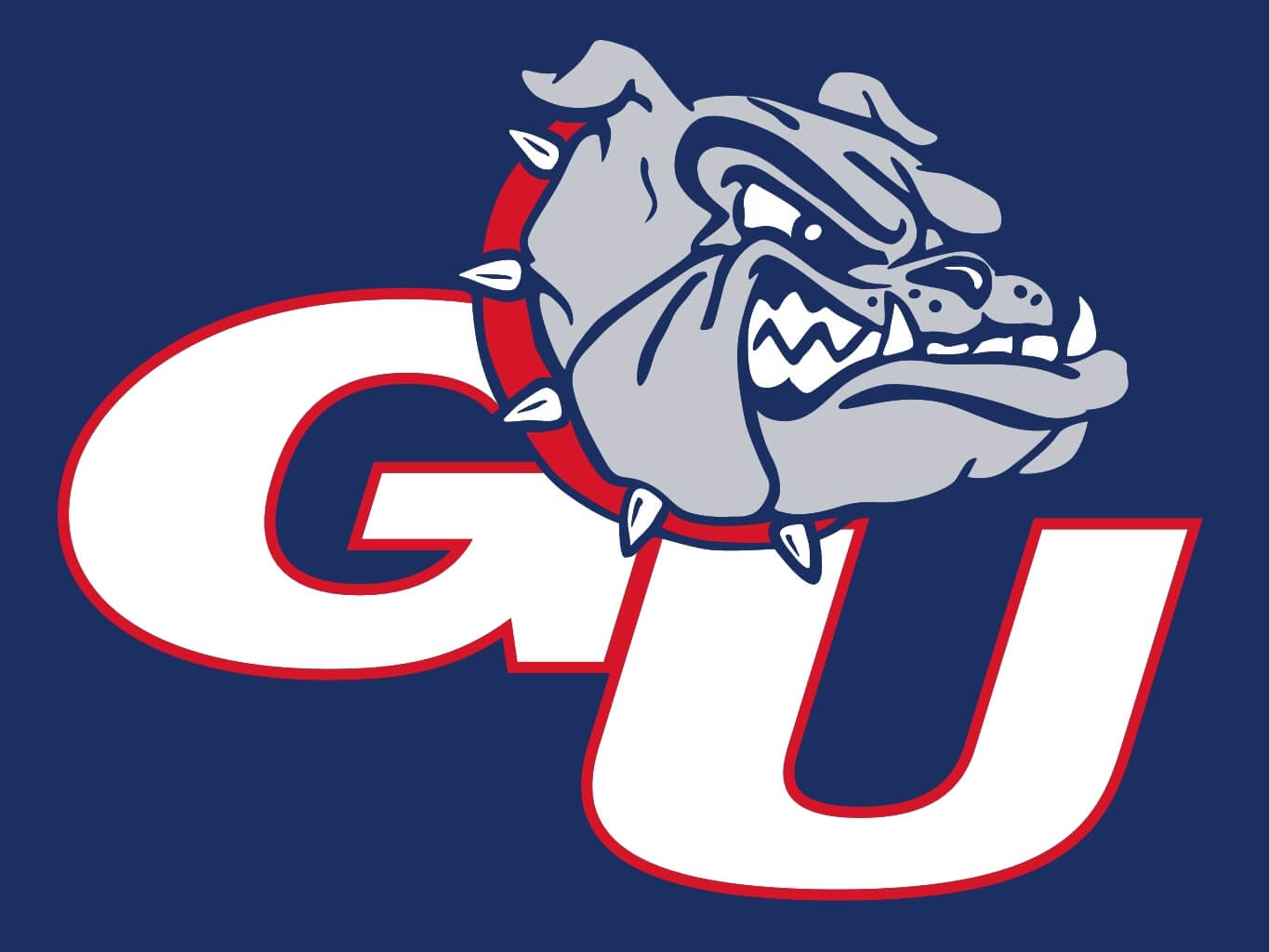 Gonzaga
by Lauren Altmeyer '17
Sports Staff
The Gonzaga Bulldogs have made the tournament for 19 consecutive seasons, but have only made the Elite Eight twice and have never advanced past that round. This year, however, will be different. The Bulldogs have the potential to go all the way and win their first National Championship.
The Bulldogs were practically undefeated this season, losing only to the Brigham Young University Cougars, giving them a 34-1 record thus far. In the past, Gonzaga has relied heavily on one or two guys to score, but this year the team has five players averaging double digit points. Players such as Nigel Williams-Goss, an all American point guard; Prezemek Karnowski, one of the best true centers in the nation; and Zach Collins, a potential first round pick in the NBA, give the team a considerable amount of depth. Williams-Goss, a transfer from the University of Washington, leads the team in scoring with 569 points, averaging 16.7 points per game.
After a big win over Northwestern, the team celebrated Head Coach Mark Few's 500th win with the Bulldogs. The 612 games it took to get there are the third fewest of any coach to reach the mark. The win also gave Karnowski his 134th win, which is the most wins for any player in NCAA history.
With a fantastic head coach, numerous star players, and an intense will to win, the Gonzaga Bulldogs have an excellent chance at walking away as champions this year.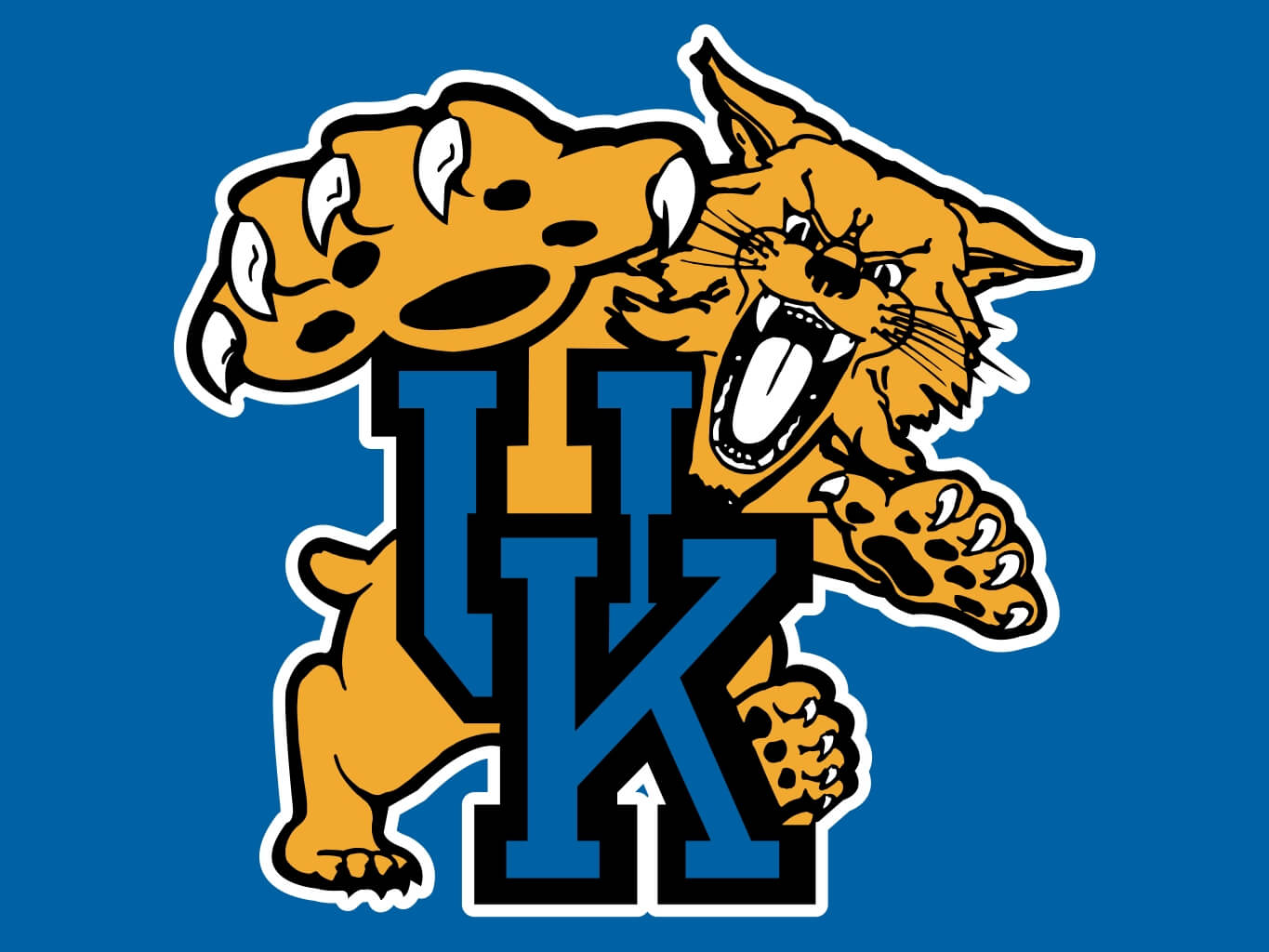 Kentucky
by Jake Scearbo '17
Sports Staff
After the first weekend of play in the NCAA Men's basketball tournament, a large majority of brackets have been busted. Despite powerhouse teams like Villanova, Duke, and Louisville losing early in the tournament, the clear favorite all along was the Kentucky Wildcats. The second seeded Wildcats are entering the Sweet Sixteen coming off a gritty victory over Wichita State and are poised to continue this success.
A trio of talented freshmen leads the Wildcats every time they step on the floor. The most notable is Malik Monk, who averaged 20 points per game this season and is one of the best scorers and shot makers in the tournament.  De'Aaron Fox, the stellar freshman point guard, is dynamic on the fast break and dictates the tempo of the Wildcats. When Fox is scoring and creating for his teammates, Kentucky is very difficult to defeat.
The last of the trio, Bam Adebayo, is a physical specimen, coming off  two straight double doubles in this tournament. When Kentucky gives him post touches and he is rebounding at a high rate, Kentucky receives a huge boost both offensively and defensively. Freshmen do not win teams National Championships, though.
The Wildcats have two seniors, Dominique Hawkins and Derek Willis, and one sophomore, Isaiah Briscoe, who will be  a key in securing another championship for this storied program. The combination of talented freshmen and experienced seniors is a recipe that will deliver a championship to Wildcat nation.
Athlete of the Week: Cassidy Carels '17
by The Cowl Editor on March 16, 2017
---
Sports
---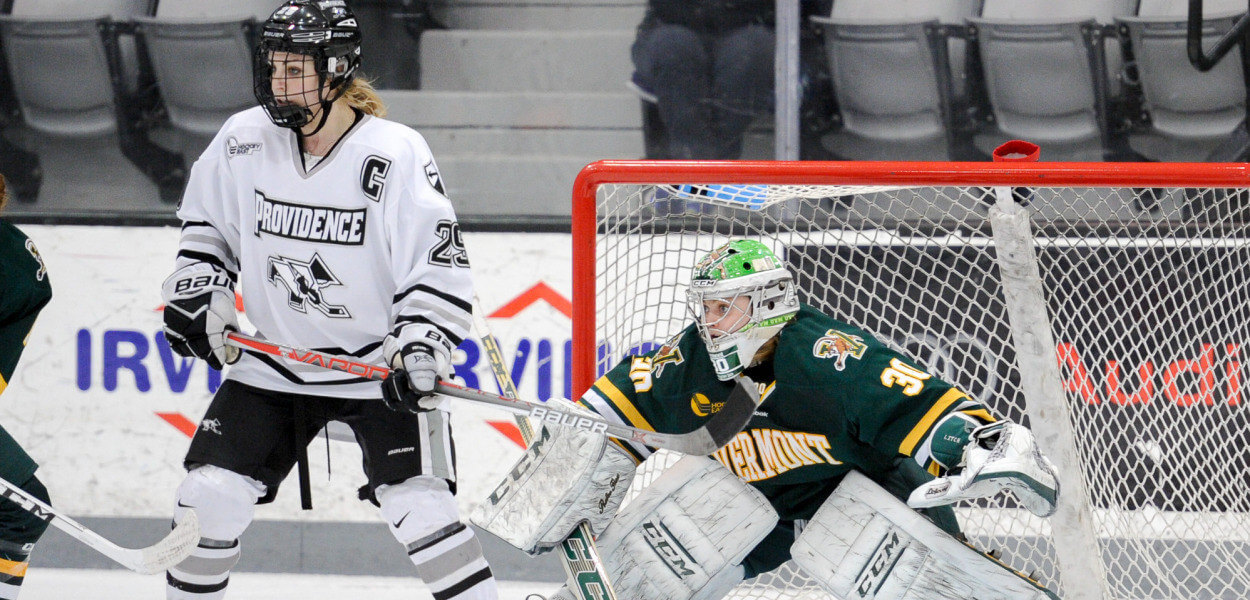 by Lauren Altmeyer '17
Cassidy Carels '17 has been an asset to the Providence College Women's Ice Hockey Team ever since she arrived in 2013. Captaining the team this year, the Bruxelles, Manitoba, Canada native lead the Friars to 17 wins, the most wins since the 2010-2011 season. Carels also collected a career-high 37 points, making her the leading scorer of the Friars for the second year in a row. With a +14 rating on the season, Carels collected 18 goals and 19 assists, including nine multi-point games. Carels completed her career as a Friar with 48 goals and 55 assists for a combined total of 131 points.
Prior to her arrival in Friartown, Carels led her Midget AAA team to a National Championship in 2012, earned a silver medal with Team Manitoba at the U18 Nationals in 2012, and brought home gold in at the World Championships with the U18 Canadian National Team in 2013.
Carels was recently presented the Hockey East Sportsmanship Award due to her attitude and integrity both on and off the ice. When asked about why she was so deserving of this award, Head Coach Bob Deraney, who won Coach of the Year, said, "First of all, I think Cassidy was deserving of being on one of the All Star teams, not just honorable mention. Cassidy has had a tremendous career, especially this year, and the league recognized the way she goes about playing the game. She was one of the least penalized players in the league and she had success playing that way. She plays the game so hard, in such a sportsmanlike way, and she was rewarded."
Deraney has nothing but fond things to say about Carels, not only as one of his hockey players but also as a person. "Cassidy exemplifies what it means to be a Friar. You cannot find a better, more caring person than her. She was nominated by her peers and selected by the coaches to become a captain," Deraney noted, "Her dedication to the sport of ice hockey and her teammates is evident. No one is more steady and dependable than her. She gives 110 percent on her shift and can go out and do it again and again if we needed her to. Cassidy is reliable, clutch, and even keeled—what more could you ask for? She excels in every aspect: on the ice, in the classroom, and in everyday life."
The Friars finished up their season on Feb. 26 after losing a hard fought, best-of-three series against the University of Vermont Wildcats in the Hockey East Quarterfinals. The Friars ended with a 17-17-3 overall record and an 11-10-2 conference record. None of that would have been possible without the leadership and skill that Carels brought to the team.
"It has been a true privilege to coach Cassidy these past four years. Freshman and sophomore year I was her biggest critic, but junior and senior year I was one of her biggest fans, and that's a testament to her growth over the years. No one player will be able to replace her," said Deraney, "It will take a group of players to replace her on the ice, in the locker room, and in everyday life."
PCI: What's More Fun to Watch
by The Cowl Editor on March 2, 2017
---
Sports
---
NBA by Ethan Ticehurst '18
The only time I have ever fallen asleep in the middle of watching sports involved the New York Islanders and the Montreal Canadiens. I had originally sat down in front of the TV figuring that my love of Providence College hockey would translate to the NHL. This was the worst assumption I have ever made. I didn't know any of the players, no one had scored by the third period, and the puck was incredibly difficult to follow.
While I was sitting there, fighting a losing battle against my drooping eyelids, I started to think about the NBA instead and the comparison started. Even those who don't follow basketball can hear the names LeBron James, Michael Jordan, and Kobe Bryant and know that these people are important basketball players. After Wayne Gretzky and Sidney Crosby, I was tapped out on hockey stars.
Thinking of Jordan and Bryant led me to think about the dynasties that those two have led and all the other ones that have happened in NBA history. The '90 Bulls. The 2000s Lakers. The '60s Celtics. The present Warriors and Cavaliers. Switching my focus to the NHL, I remembered that maybe the Islanders had been good once at some indeterminate point in the past?
The NBA will always have more of a cultural impact on the United States than the NHL. If you are a big hockey fan and you would rather live in a place that values hockey as much as you do, let me tell you about Canada.
NHL by Lauren Altmeyer '17
The National Hockey League is, without a doubt, more fun to watch than the NBA. With 60 minutes of nonstop action, thrilling goals, and exhilarating fights, there is never a dull moment in a hockey game. Players like Sidney Crosby, Alexander Ovechkin, Jonathan Toews, and Connor McDavid are among some of the greatest athletes in the world and will someday be grouped with hockey legends.
Not to mention that NHL players are some of the toughest athletes out there. During the 2013 Stanley Cup playoffs, Boston Bruins forward Gregory Campbell finished his shift on a broken leg and then skated off the ice on his own, while Patrice Bergeron played with a broken rib, a separated shoulder, and a punctured lung. In the 2011 playoffs, Steven Stamkos of the Tampa Bay Lightning broke his nose and missed no more than six minutes of the game. Dallas Stars forward Rich Peverley's heart stopped on the bench in 2014, and as soon as he was revived, he asked if he could finish the game. Meanwhile, during the 2014 NBA Finals, Lebron James had to be carried off the court due to a leg cramp. The NHL players push through these injuries for the glory of winning the Stanley Cup, sports' hardest trophy to win. The outcome is always unpredictable and always fun to watch.
So if you're looking to watch overpaid athletes with  a low pain tolerance, the NBA is for you. But if you're looking to watch the world's toughest athletes play the fastest team sport, the NHL awaits.
Women's Ice Hockey: Playoff Aspirations
by The Cowl Editor on February 16, 2017
---
Sports
---
By Lauren Altmeyer '17
Over the weekend, the Providence College Women's Ice Hockey Team celebrated a few important milestones. Head Coach Bob Deraney became the winningest coach in Women's Hockey East history with 154 league wins. On top of that, the Friars also held a ceremony to retire the jersey of number 21 Cammi Granato '93. Granato was the greatest women's hockey player to ever lace up the skates for the Friars, playing from 1989-1993 and tallying a whopping 256 points (139 goals and 117 assists) in 99 games. She then went on to captain Team USA in the 1998 and 2002 Olympics (the first time women competed in Olympic hockey) and brought home gold and silver medals respectively. Granato was also the first woman to ever get inducted into the Hockey Hall of Fame in 2010.
With just two games remaining in the regular season, the Friars are beginning to set their sights on the postseason. The team currently sits at fourth place in the Hockey East standings with a 10-9-3 conference record and a 15-14-3 overall record. Providence is situated at 16th place in the PairWise Rankings, a position that, if maintained, will enter them into the NCAA Tournament. It would be the first time since the 2004-2005 season that the program qualifies for the tournament.
The Friars will play their last regular season series against the Boston College Eagles this upcoming weekend. The Eagles sit in first place in Hockey East and are number five in the PairWise Rankings. Saturday afternoon's game will be held at 2 p.m. at Schneider Arena and will honor the program's graduating seniors: goaltender Alanna Serviss '17; defensemen Ariana Buxman '17, Arianna Reed '17, Kendra Goodrich '17, and Lauren Klein '17; and forward Cassidy Carels '17.
Carels leads the team in scoring with 18 goals and 14 assists to make up 32 points, a career high for the forward. Throughout her 136 games in the Friars uniform, Carels has amassed 48 goals and 55 assists to give her a total of 103 points so far.
With Carels leading the offense, the Friars will look to players like Whitney Dove '20, Kate Friesen '19, and Rachel Rockwell '20 to lead the defense. Dove, Friesen, and Rockwell have combined for 69 points from 24 goals and 45 assists. In goal, Madison Myers '19 has continued to improve from her freshman year. Last season Myers finished with a 3.05 GAA and 9-15-2 record, while this year she currently holds a 2.75 GAA and 9-10-3 record.
If these players can continue to shine, the Friars have a chance at beating the Eagles and making it to the NCAA tournament.